eBay Disappoints With Q3 2023 Results & Weak Q4 Guidance
eBay released Q3 2023 earnings on November 7, with disappointing results and weak guidance for Q4 raising concern among investors.
Full presentation here and earnings call transcript here.
Important stats from the press release:
Revenue of $2.5 billion, up 5% on an as-reported basis and up 5% on an FX-Neutral basis
Gross Merchandise Volume of $18.0 billion, up 2% on an as-reported basis and roughly flat on an FXNeutral basis
GAAP and Non-GAAP earnings per diluted share of $2.46 and $1.03, respectively, on a continuing operations basis
GAAP and Non-GAAP operating margin of 18.2% and 26.4%, respectively
Returned $783 million to shareholders in Q3, including $651 million of share repurchases and $132 million paid in cash dividends
Notably, this is the first time in over 3 years that eBay has not said results were "better than expected."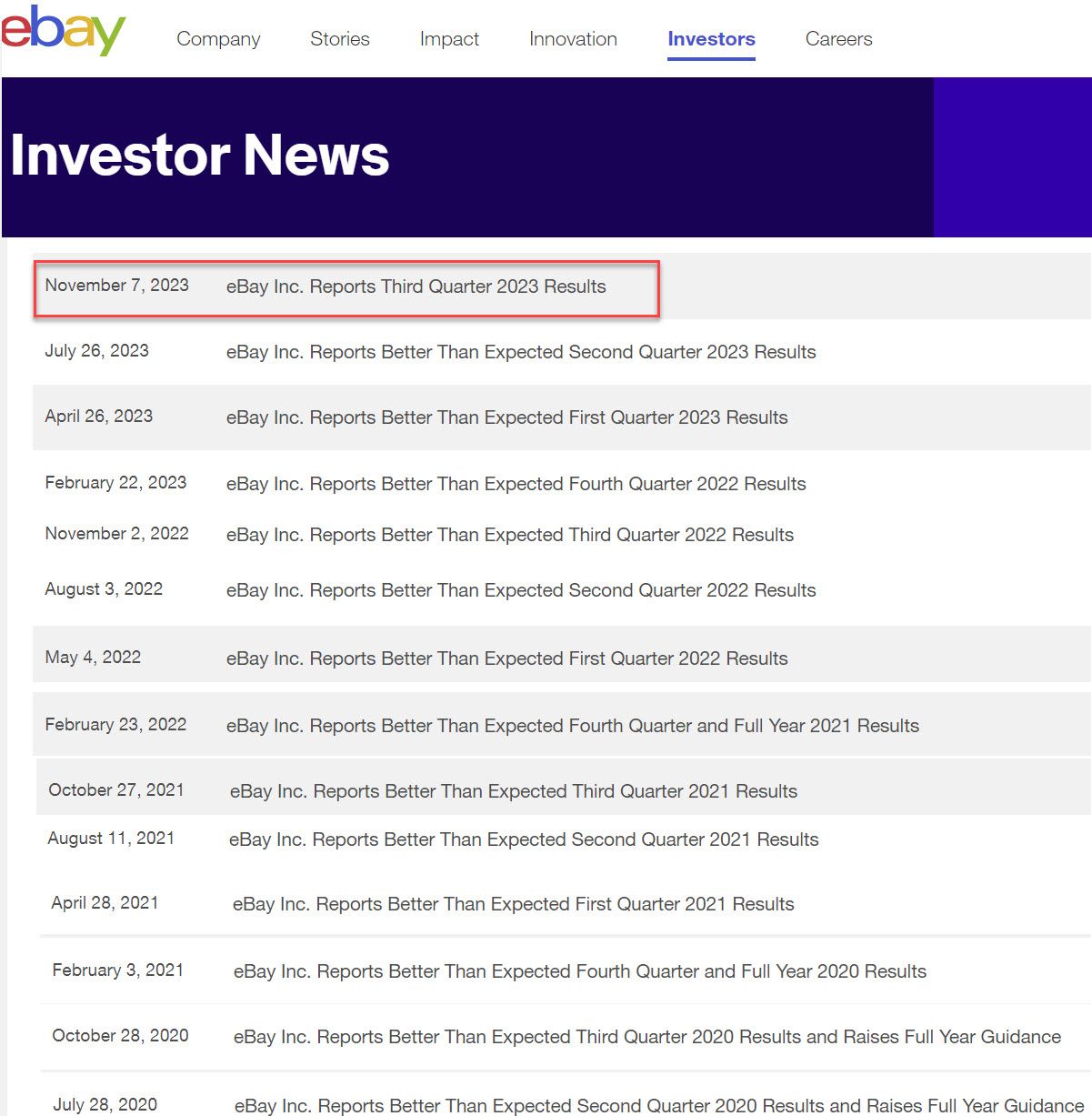 Much of the lagging performance was blamed on macroeconomic conditions, particularly in Europe, leading to weak guidance for Q4 2023 and uncertainty for 2024.
In light of these results, CFO Steve Priest seems to have a newfound focus on "expense discipline", saying they are working to drive expenses out of the business.
While no specific mention was made of a hiring freeze or possible layoffs, that focus on expenses is clearly reflected in the significant drop in open job positions measured over the last few weeks.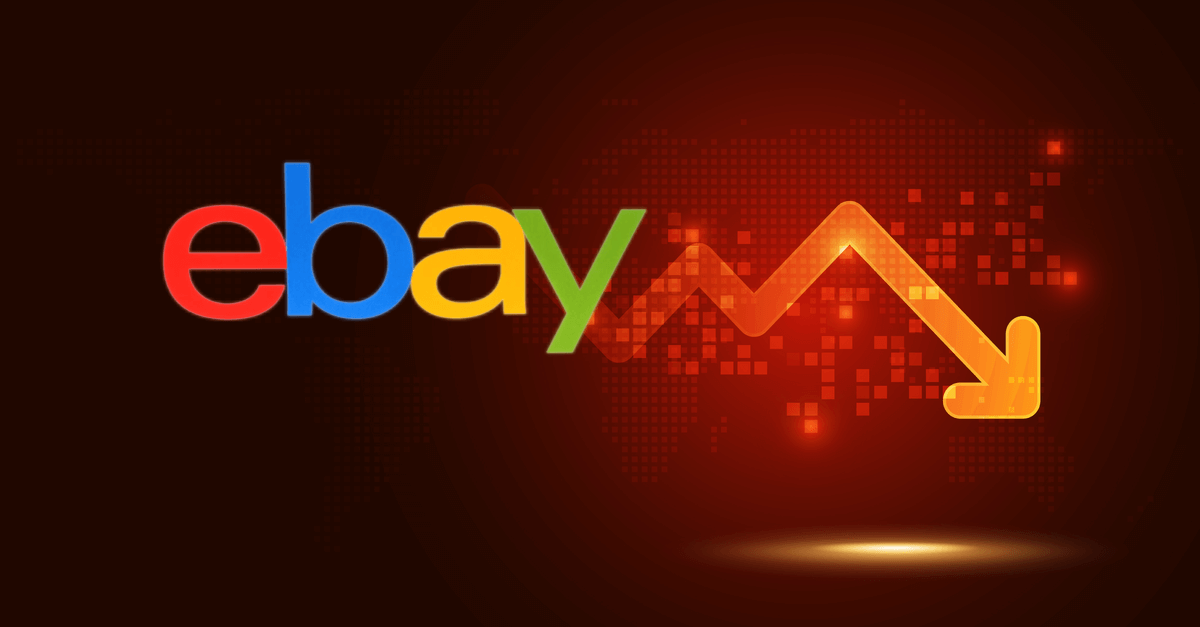 CEO Jamie Iannone was quick to point out that the $12 Million in increased customer service costs reported in Q2 helped deploy more automated chatbots which will enable eBay to be prudent about future expenses.
As Steve talked about the cost structure, one of the things we're looking at is how do we leverage AI and technologies so that our costs don't grow as our volume grows?



So I'll give you an example of, one of the areas we've been investing a lot in is our customer support. And so if you look at like our GCX expenses, our customer support expenses, we've been rolling out conversational help bots over the course of the last few quarters, really advancing what we're doing there so that we can, focus a lot of our efforts into handling more calls and greater volume with higher customer satisfaction.



As an example, we just launched that as a trial in Germany. We've had that live in some of our English markets. An example of some of the initiatives that we're going to do next year to manage the business and make sure that as Steve said, we're going after the growth opportunities in the business, while being prudent about our expense structure.
However, despite Jamie's claim of increased customer satisfcation, sellers who pay a premium for Anchor and Enterprise level Store subscriptions are frustrated at the increased use of chatbots replacing the dedicated higher tier support they are supposed to receive.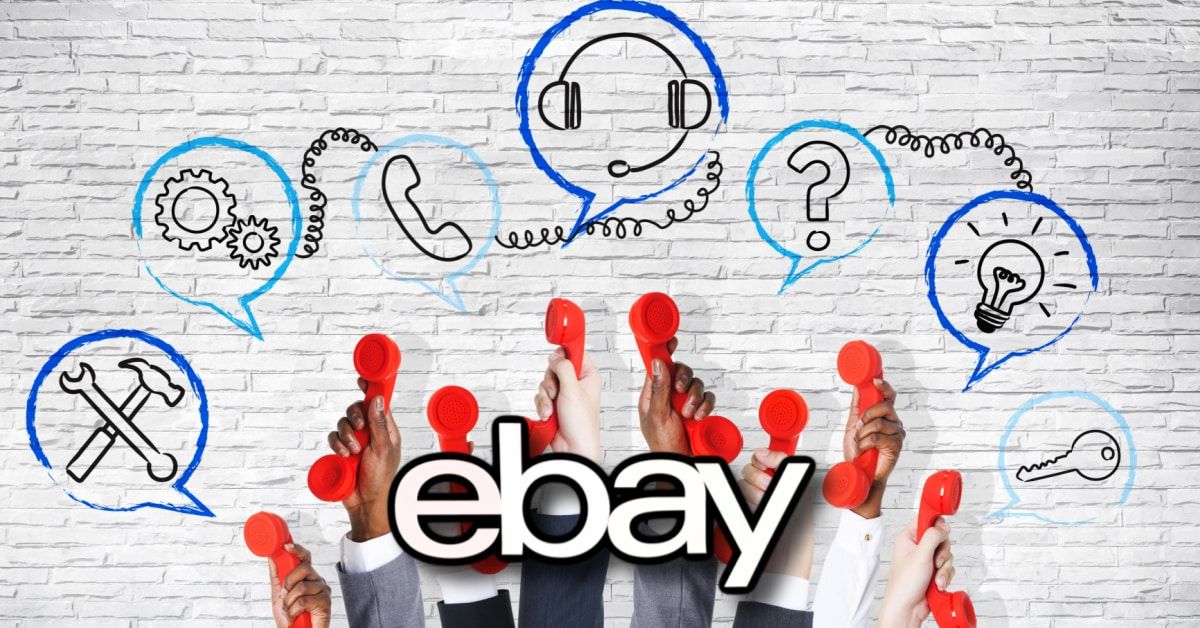 Unfortunately, one place they will not be able to easily cut expenses is the legal budget as eBay accrued an additional $50 million for pending legal matters in Q3 - likely related to the EPA's recently filed environmental suit against the company as well as the ongoing civil litigation regarding the 2019 cyberstalking scandal.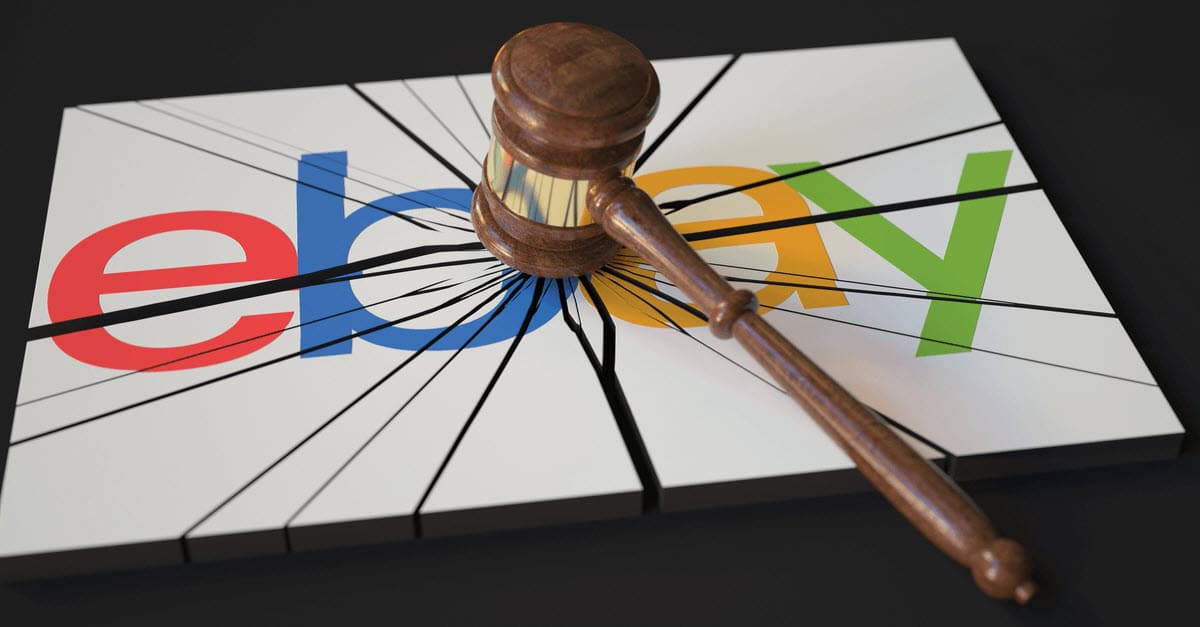 Total Active Buyers were reported at 132 Million, flat compared to last quarter and down 3% year over year, or 131 Million excluding eBay's closed Turkish marketplace GittiyGidiyor and trading card marketplace TCGPlayer acquired last year.
While this leveling off is certainly better than continuing to drop, it's still important to note this marks the 6th consecutive quarter that Active Buyers have been lower than in Q1 2018 and eBay has a very long way to go to gain back what they've lost.
Vertical Focus/Enthusiast Buyer Strategy
Priest was less enthusiastic about enthusiast buyer performance than he has been in the past, as the numbers have remained flat throughout 2023 at ~16M buyers with ~$3,000 annual spend.
Q2 2022 - "Enthusiast buyers made up approximately 17 million of our active buyers in Q2...average spend among enthusiast buyers grew sequentially and remains over $3,000 annually."



Q3 2022 - "Enthusiast buyers accounted for approximately 17 million of our active buyers in Q3...average spend per user grew sequentially and continues to be healthy at over $3,000 per year."



Q4 2022 - "Enthusiast buyers accounted for over 16 million of our active buyers in Q4...average spend per enthusiast rose again sequentially and continues to be healthy at above $3,000 annually."



Q1 2023 - "Enthusiast buyers remained relatively stable sequentially at 16 million in Q1...and on average, spend approximately $3,000 annually."



Q2 2023 - "Enthusiast buyers was stable at 16 million in Q2...spend per enthusiast grew modestly year-over-year, averaging roughly $3,000 annually."



Q3 2023 - "Enthusiast buyers were also flat sequentially at 16 million. Spend per enthusiast was stable quarter-over-quarter at around $3,000 annually, but modestly year over year."
Iannone tried his best to stir up some enthusiasm about his enthusiast buyer strategy, with statistics about how many car parts now offer MyFitment data for Guaranteed Fit, tens of millions of dollars of assets under management in the eBay Vault, and a new condition grading system required for trading cards, but these points fell flat with very little detail to show these efforts are actually working to grow the enthusiast buyer base.
Jamie offered eBay Live as a shining example of the success of his enthusiast buyer strategy, saying it has reached an "inflection point" with over 1,000 live events.
In response to our growing community of collectors and enthusiasts, last year we introduced eBay Live, an interactive live shopping experience within the eBay app.



This feature marries eBay's unique scale with an engaging shopping experience that we believe enthusiasts across the collectibles, luxury and fashion categories are increasingly seeking.



Buyers can interact with influential sellers and check out in real time without leaving the stream. And sellers have loved this tool as they can move items at scale and increase their sales velocity, while listing items as fixed price or as extended auctions.



eBay Live is currently in beta, but we continue to expand its availability to more sellers and categories. While we've been thoughtful about the pace of onboarding as we fine-tune the beta experience, Q3 marked an inflection point as we hosted over 1,000 live events, saw our millionth buyer tune in, and grew GMV from eBay Live by 4x quarter-over-quarter.
However, the number of events hosted doesn't tell us much. It would be far more useful to know how many sellers have participated in live events since it launched in June 2022.
The rollout of eBay Live has moved at an agonizingly slow pace over the last year and a half, taking over 9 months to add auction capability, and onboarding of more sellers and categories does not seem to be a top priority for the company.
Jamie tried to spin this slow pace as "thoughtfulness", but sellers who have been left out are setting up shop on competing marketplaces like WhatNot and Poshmark or simply finding ways to go live through their own social media channels - will they come back around if/when eBay finally catches up?
Magical Innovations & Generative AI
Generative AI is predictably still a hot topic in tech earnings calls, but eBay's efforts in this area, lead by Chief AI Officer Nitzan Mekel-Bobrov, continue to lag behind competitors.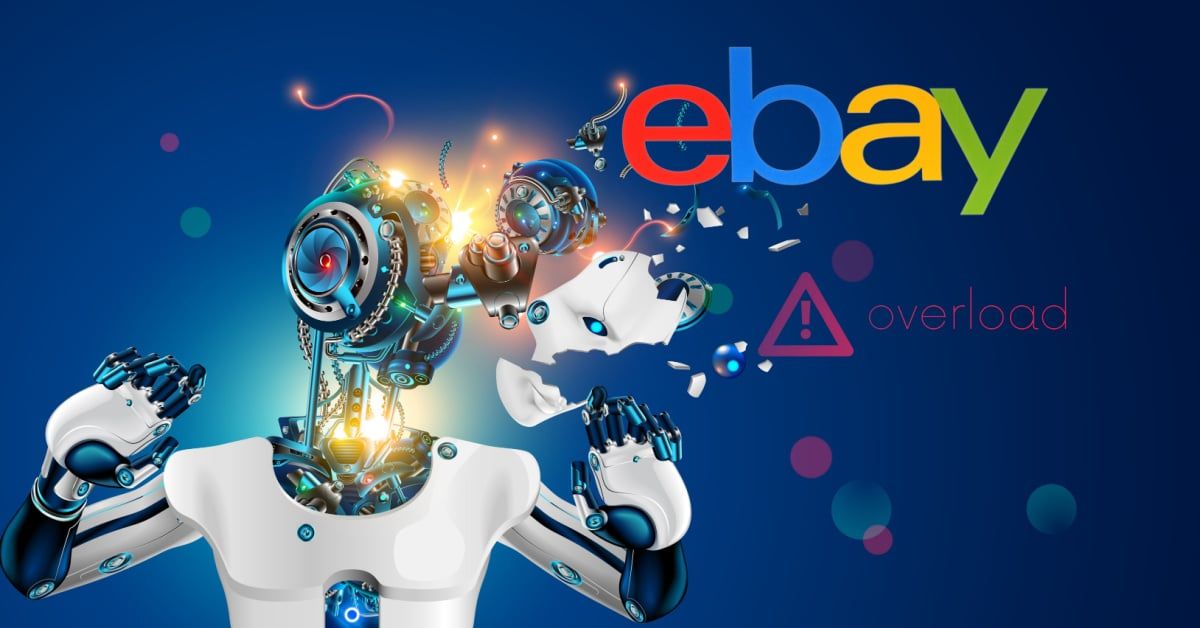 Now Generative AI allows us to leverage our treasure trove of images and listing data to quickly create compelling listings. Early users have told us these capabilities will unlock more of the inventory in their closets and garages, which could ultimately keep more products out of landfills.



The first phase of our magical listing experience leverages Generative AI to instantly populate the item description within the listing flow based on a product's title, category and other aspects. This feature rolled out to 100% of mobile app users in the U.S., UK, and Germany during Q3.



In October, we extended the Generative AI descriptions to 50% of desktop users in these countries. The first phase of the magical listing experience has been incredibly well received by sellers as usage, adoption, customer satisfaction, and content acceptance rates have all been higher than expected.
Embarrassingly, the desktop version suffered from the same premature launch problems as the app version, resulting in the feature being rolled back just days after launch and then reintroduced about a week later.
Jamie revealed that the image-based Magic Lister has begun closed beta testing with a few large sellers but does not give any definite timeline for when it will be released to the public.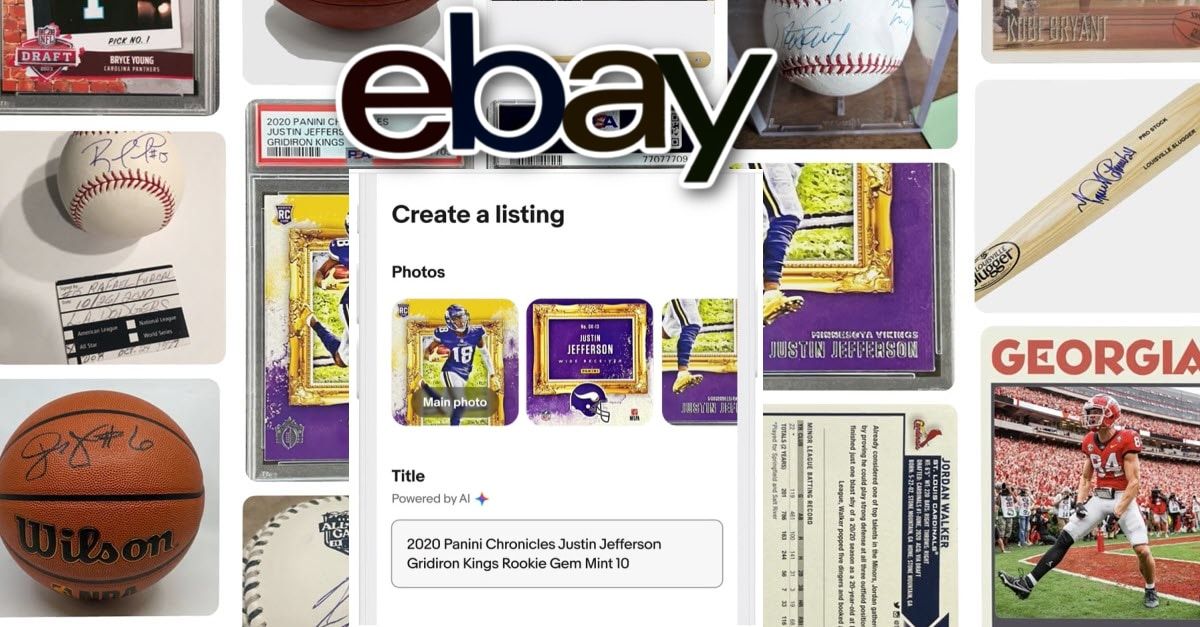 As much as sellers have enjoyed the first phase of Magical Listing, we believe the next iteration will be so simple and easy to use that all of our sellers will love it. This experience will enable sellers to point their camera at an item, take a photo, and eBay does the rest.



Behind the scenes, we have powered this experience with our proprietary computer vision technology and Generative AI to seamlessly populate the description, category, and any other item aspects.



Our camera-based magical listing experience has been in employee beta for several months and is currently in a limited beta with a number of large sellers. Feedback from our beta sellers has been extremely positive, as they found the new experience intuitive and easier to use. We are incredibly excited to bring this experience to more sellers over the coming months.
Many sellers are skeptical of these "just take a picture and the AI will do the rest" claims in light of the current state of eBay's image recognition technology on display in recent tests of a "find visually similar" feature and the increasingly irrelevant results returned by the search by image tool in the eBay app.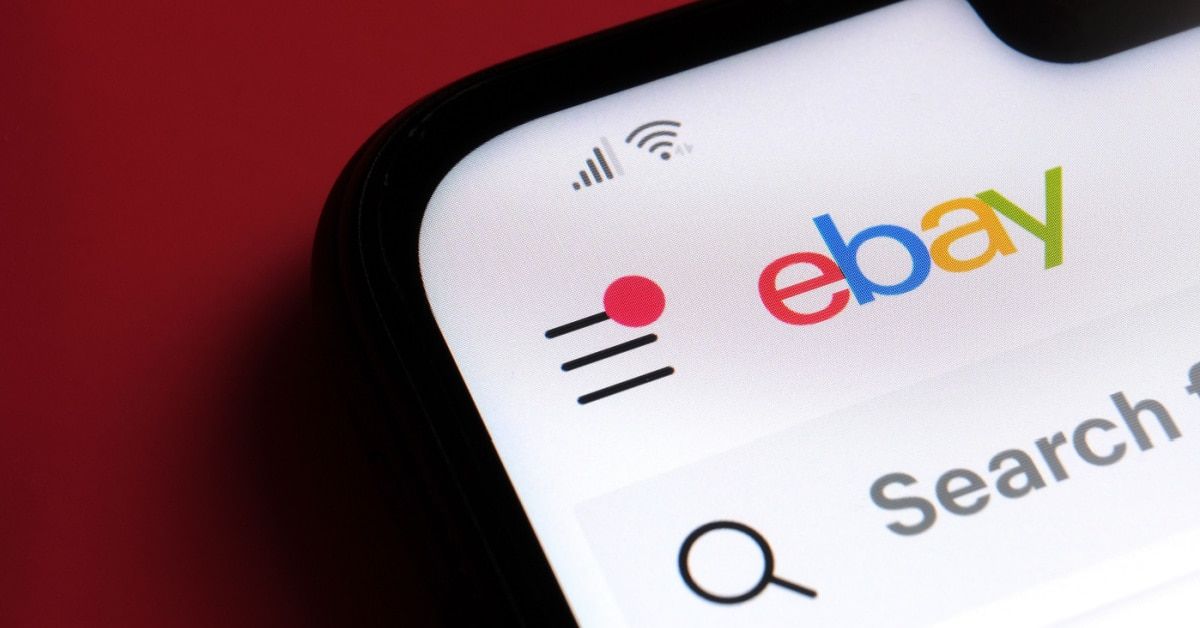 Just one recent example of eBay's search by image capabilities - while manatees do love to hang out around the warm water near power plants here in Florida, in 20+ years, I've yet to see one turn into Godzilla. 😉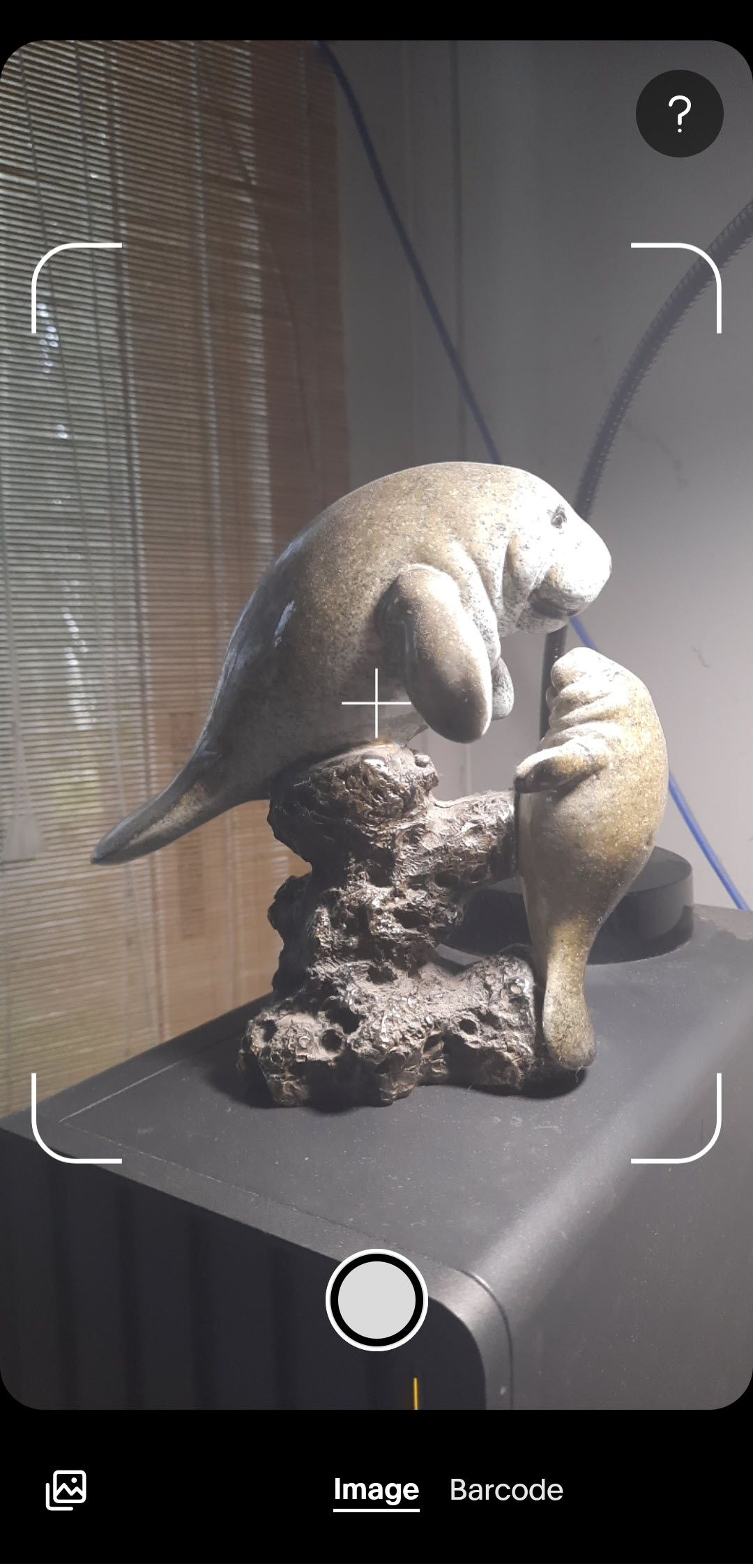 Other marketplaces are also jumping on the AI-powered, image based listing bandwagon with Poshmark promising a similar tool will be released "in the coming months" and Mercari already launching theirs in public beta.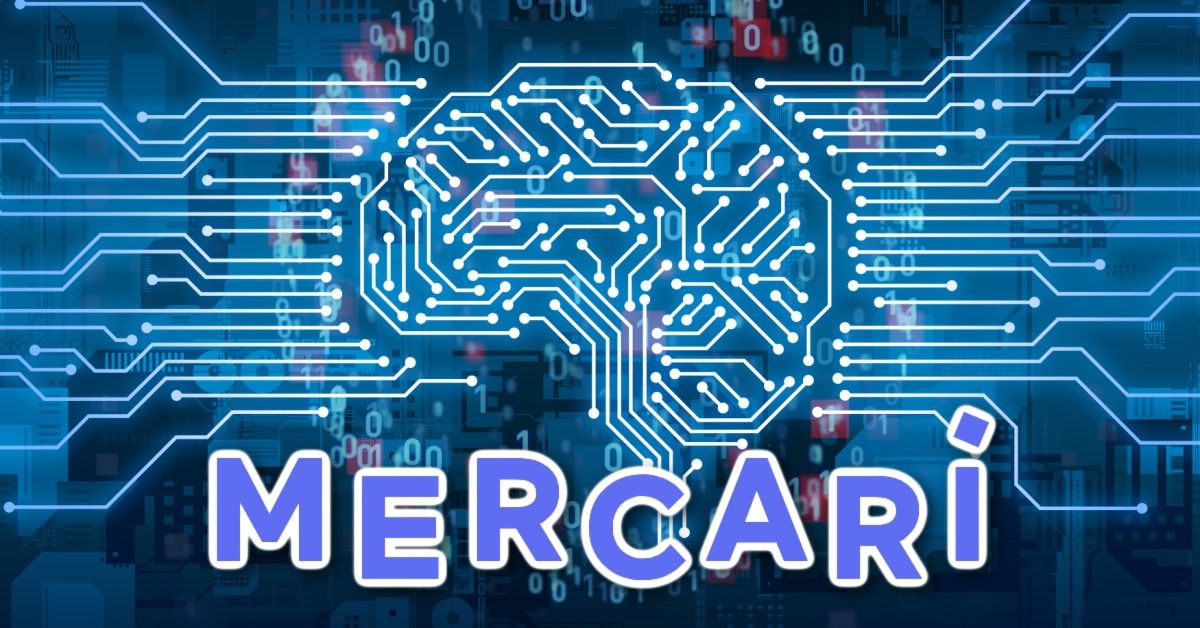 Will this just be one more example where the agonizingly slow pace of innovation at eBay puts them behind the curve and constantly playing "catch up" with competitors?
It was surprising that Iannone did not also mention eBay has recently added generative AI capabilities to their Social sharing feature, giving sellers more ways to optimize their social media sharing to drive traffic.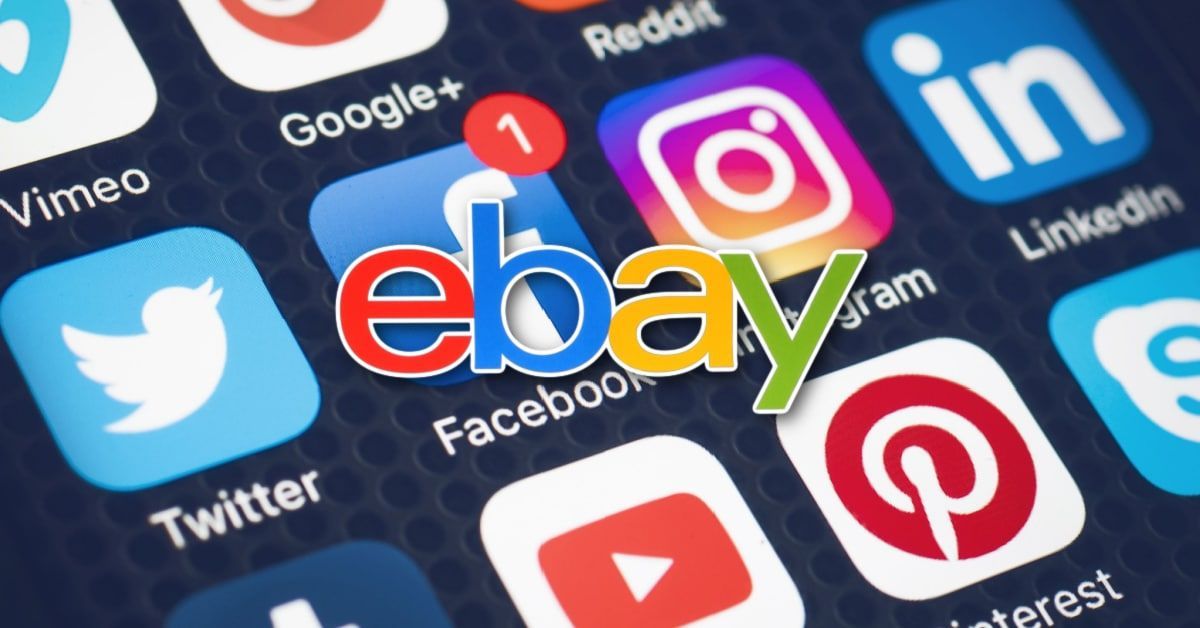 Perhaps he didn't want to remind anyone of the discounted final value fee social sharing incentive ex-VP Stores Tom Pinckney teased at eBay Open in 2021 that appears to been indefinitely put on the backburner or draw attention to the fact that Etsy has now beaten eBay to the punch with their Share & Save program.
Promoted Listings Ads
First party Promoted Listings ads continue to be a major source of revenue growth for eBay.
Q3 also marked another strong quarter for our advertising business. Total advertising revenue grew 24% to $366 million. First-party ads grew 36% to $345 million or 36 points faster than FX-neutral GMV growth.



Over 2.3 million sellers adopted a single ad product during Q3, and we currently have over 850 million live promoted listings. Promoted Listing Standard, our cost per acquisition ad unit, was once again the largest contributor to growth in Q3, driven by continued optimization of placements, ad rate improvements, and the recurring benefit of the halo attribution change we discussed last quarter.



Promoted Listings Advanced, our cost-per-click product, was the fastest growing product in our ads portfolio on a year-over-year basis. PL Advanced continues to benefit from the simplifying and automating of core elements of the campaign setup and management processes.



In September, we launched Smart Targeting for PL Advanced, which makes creating and managing CPC campaigns easier than ever. Previously, these campaigns took a lot of time to set up and manage, as sellers had to manually select keywords and manage campaigns individually.



Now, through Smart Targeting, eBay uses AI to manage keywords on behalf of sellers and optimize campaigns dynamically, all with just a few clicks to set up. As part of the Smart Targeting launch, we've also extended CPC ads to the Similar Items Recommendations module when users are viewing another item, using fully automated targeting and bidding technology.
It's not surprising that Jamie mentioned the new Smart Targeting capability for Promoted Listings advanced, but what about the Ad Rate Forecasting tool recently introduced for Promoted Listings Standard?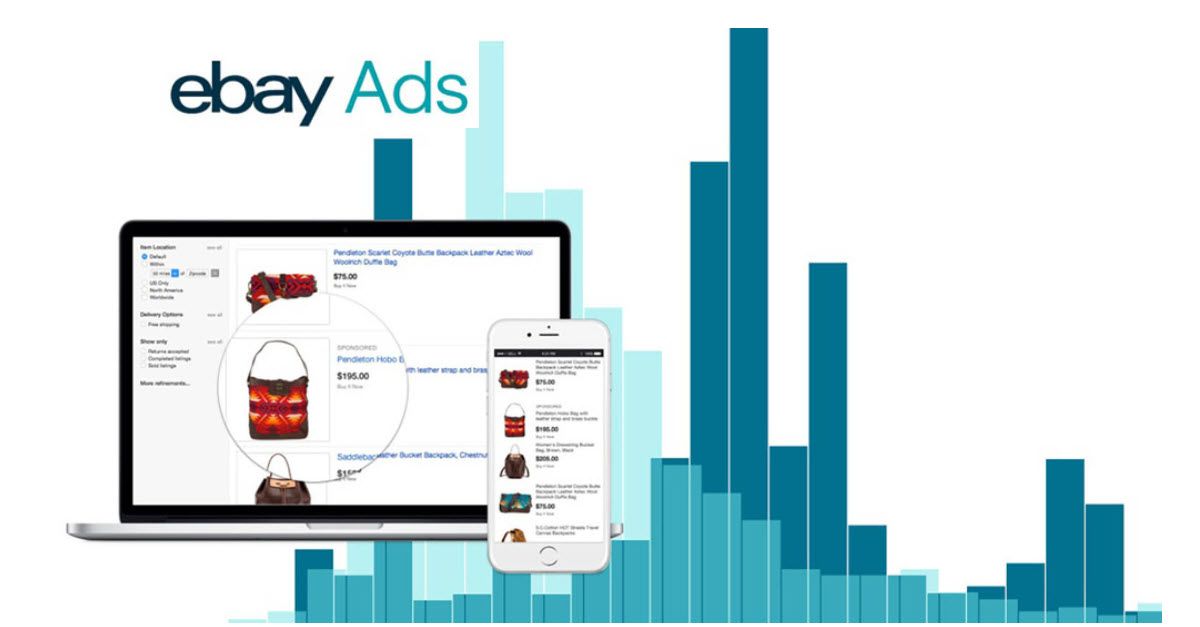 It's also not surprising that Promoted Listings Express for Auctions was once again completely left out of the conversion, perhaps hinting that eBay plans to phase out this ad product in the US and other markets like it has already done in Germany.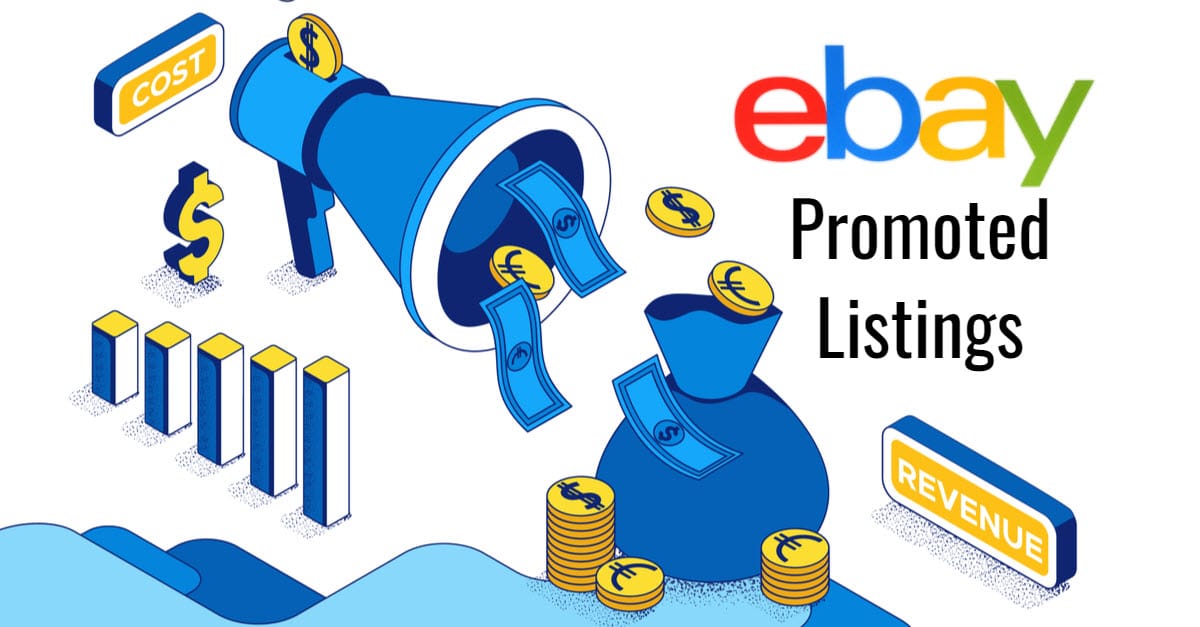 But as sellers feel the squeeze of ever increasing ad rates and consumers ultimately face higher prices to cover those costs, will eBay hit a ceiling on how much they can rely on continued ad revenue growth, especially in uncertain macroeconomic times?
Michael Zakkour, founder of ecommerce & retail strategy agency 5 New Digital, believes the current trend of ad rev heavy results are not sustainable for marketplaces, merchants or consumers, but there are ways to make selling products profitable instead of being so dependent on ad revenue.
eBay International Shipping
Iannone says they are pleased with eBay International shipping progress as the program has continued to scale in Q3, citing launching combined shipping for EIS in October.
We're pleased with the progress we're making with our eBay International Shipping Program or EIS, which makes cross-border trade more seamless and cost-effective for sellers and buyers. We continue to scale EIS during Q3 and now have over 400 million live listings from U.S. sellers shippable to international buyers in more than 190 countries.



Sellers have had an overwhelmingly positive reaction to the new program, with customer satisfaction rates approximately 30 points higher than the previous global shipping program it replaced.



In October, we launched Combined Shipping for EIS, which allows buyers to order multiple items from an international seller and pay one consolidated shipping fee.
While it may be technically accurate to say Combined Shipping for EIS "launched" in October, it appears to have been a limited closed beta release with many sellers being told this functionality will be expanded to more sellers sometime in December, which would significantly reduce the impact this launch will have for Q4.
Q & A
Jamie faced multiple questions from analysts about the vertical focus enthusiast buyer strategy, marketing efforts, and increasing competition in a challenging macro environment,
Colin Sebastian from Baird asked:
There was some discussion at the seller conference a few weeks back about extending focus categories to more verticals. I think home and electronics were a couple of those in discussion.



I wonder how quickly we should see focus coverage grow in proportion to total listings. And if that's true, is that something that could drive volume growth through 2024?
Jamie revealed plans to open an authentication center in Japan, but other than that the strategy appears to be more focused on expanding current efforts to the same categories in other countries or smaller incremental add on categories like Streetwear rather than tackling any large new verticals any time soon.
We launched authentication for jewelry in our UK business. We're actually opening up an authentication center in Japan to allow for cross-border trade out of Japan, which is great. We launched or expanded in P&A, our guaranteed fit program. So that had launched just in the U.S. We've seen great results by creating a game-changing level of trust in that category, and we've expanded that now to UK and Germany this quarter and we're excited to see the impact of that on those markets.



Our other categories like refurbished continue to do well. We've seen double-digit growth from that perspective. We launched some new enhancements in trading cards this quarter with the new classification system that we've put in place and new direct submission in the Vault.



So we're going to continue to balance new focus category opportunities, expansion to other categories like we did with jewelry in the UK, and like we did recently with Streetwear, as well as investing back into focus categories and what's working, because we like the ROI of those investments.
Ross Sandler from Barclays asked if eBay is facing competition from Temu and Shein, which Jamie brushed off as not a factor given their focus on low ASP items that eBay has largely abandoned.
As you guys look across different discretionary categories and price points. Do you think it's just mostly like the macro conditions you described with the consumer weakening around GDP, etc. or are any of these new competitors like Temu and Shein having an impact at the low end as some of your peers have flagged?
No, I don't think it's in particular any specific other competitive thing. Like your question on Temu, we've not seen a significant impact from Temu or Shein on our business. When we look at our cross-border trade as Steve talked about, it continues to remain healthy. We believe that's because of our differentiated strategy and our approach.



If you remember, we've been talking about this for a while. We've been strategically moving away from low quality, low ASP items, and that hasn't been a focus for us for years.
It would have been interesting to hear if that answer would have been different with TikTok throw in to the mix as the social media giant has recently taken big steps into the US ecommerce market, specifically aiming at pre-owned luxury goods (including authenticated designer handbags), trading cards, collectibles, sneakers, and refurbished electronics in direct competition with eBay's vertical focus strategy.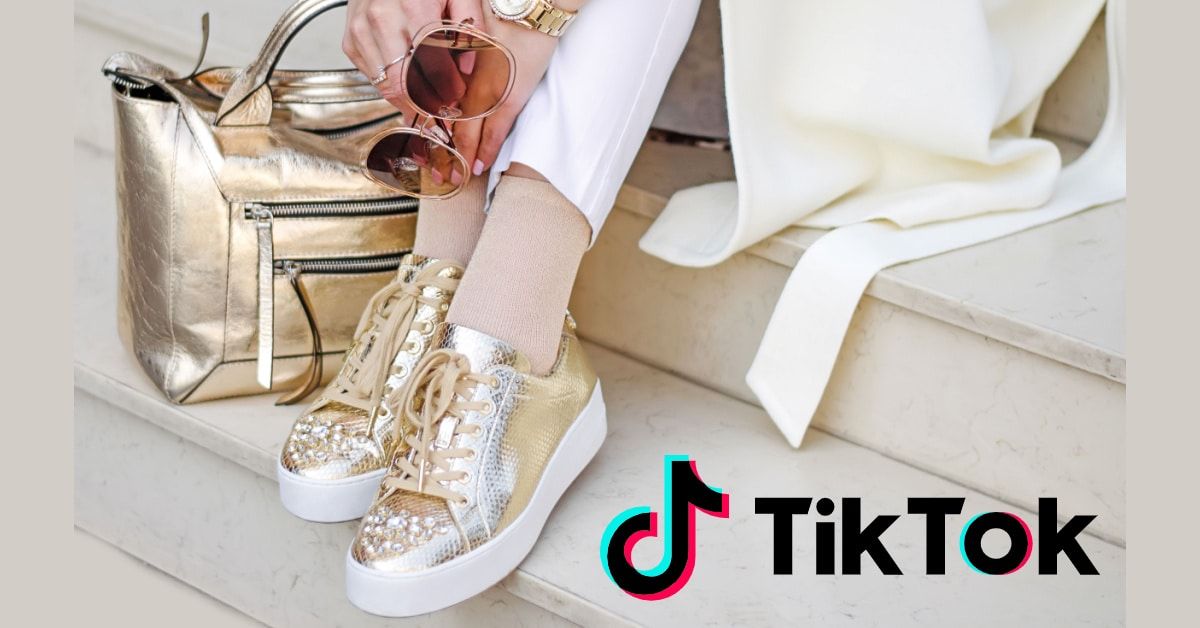 Deepak Mathivanan from Wolfe Research asked about marketing efforts and discounting, specifically calling out recent initiatives from Etsy as a comparison.
Jamie, given that consumers are increasingly looking at deal shopping during this holiday season due to macro pressures and inflationary environment, some of the other e-commerce platforms like Etsy are kind of incentivizing sellers to step up discounts and are also doing promos on their own to drive volume.



Is that something that eBay can do? Do your buyers react to this? And do you see opportunities to maybe mitigate some of these macro pressures with product initiatives if this kind of persists for a while next year?
Jamie made it clear that sellers outside the focus verticals will largely be on their own for holiday promotion, a point that has been an increasing sore spot with non-vertical sellers over the last few years.
Yeah Deepak, the only real couponing and promotion stuff we do, we do it in conjunction with our sellers, where they are kind of funding those coupons. And that does work, and that's in partnership with our sellers. We sometimes also do that with our external promotional listings products that we've been talking about, one of our new ad products.



But we really moved away from the couponing that was unhealthy that we did back in 2019. And we have no plans to reintroduce that type of couponing because it wasn't driving the type of ROI that we wanted...



...So our play on value is really the new strategy of what we're going after of driving those businesses, and that's what's resonating with our customers.
It's interesting that Jamie gave himself some wiggle room on sellers "kind of funding those coupons" - while eBay may not be directly funding those discounts, I've long suspected many of these supposedly seller-funded promotions may at least be partially subsidized with credits or other incentives similar to the eBay Daily Deals program.
But even if eBay is truly not funding any part of those promotions, that doesn't mean they couldn't come under FTC scrutiny for the sketchy fake strikethrough discounts that are rampant among the sellers chosen to participate in these sale events.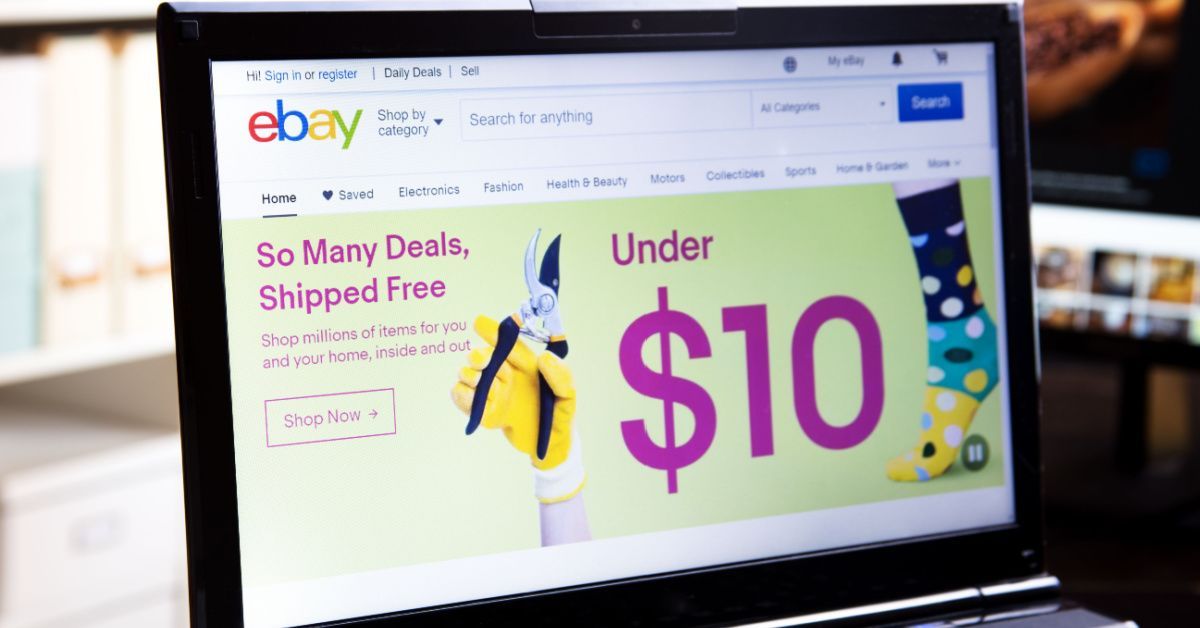 Final Thoughts

Last quarter I predicted with nothing truly magical on the horizon and no clear vision for a strong strategy to reinvigorate the entire platform, eBay would likely continue its slow spiral into irrelevance. The only thing I would change about that statement today is the word "slow."
While Iannone and Priest are quick to blame the dismal performance on external macroeconomic conditions, it would be wise to earnestly reflect on the many internal factors including management misexecution, failed strategies, and ongoing technical blunders that have gotten eBay where it is today.
---