eBay AI Descriptions Magically Appear, Then Disappear From Desktop Listing Flow
eBay's magical AI enhancements are having another rough week, with AI description generator launched for the desktop listing flow and then suddenly removed, just like the initial launch in the Android app.
Sellers first started noticing the AI tool added to the desktop listing flow in the last week or so, in what appeared to be a phased rollout or only limited to certain categories.
I edited a listing in the Quick Lister yesterday and it offered an AI version of the description.



My test listing had a non-title and four lines of junk (placeholder text) , whereas the AI generated something more palatable from the item specifics.



Below, I have condensed the listing form fields to show what the AI used to generate text. I had it regenerating three different descriptions to see what it would change.



The "up for sale" lead-in tells me that eBay has fed eBay listings into their ChatGPT vocabulary database, since that is not ChatGPT's normal fluff.
Here's an example from testing with one account which did have the AI description generator available in the desktop listing form on October 11.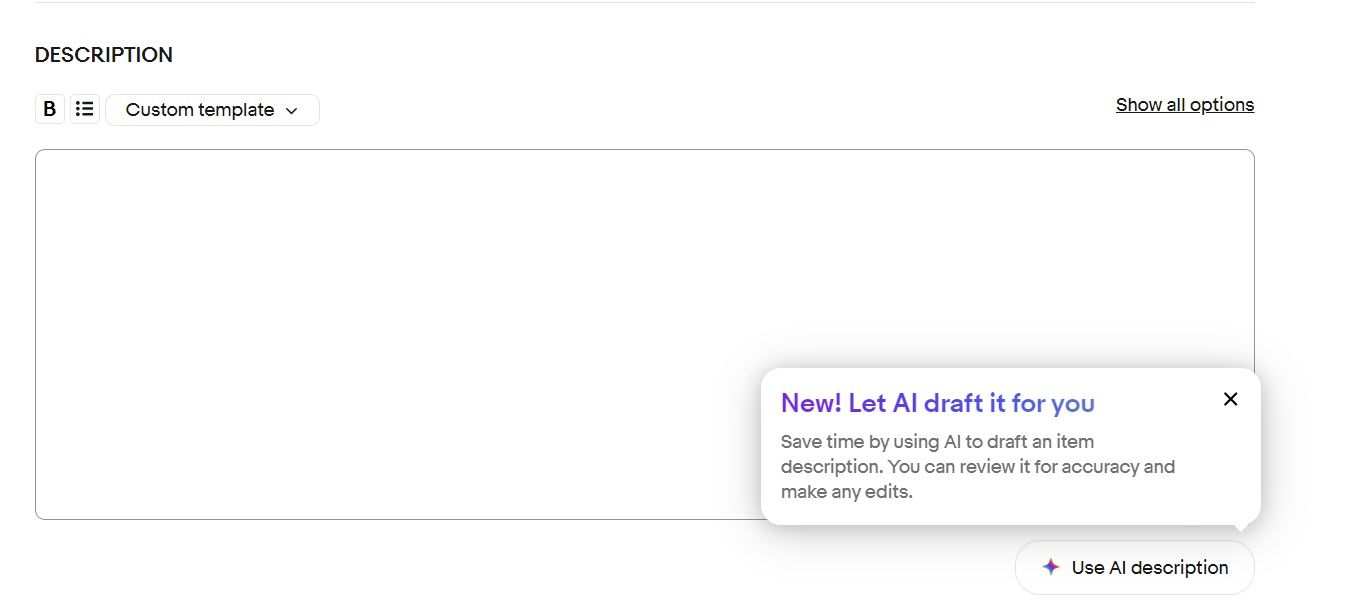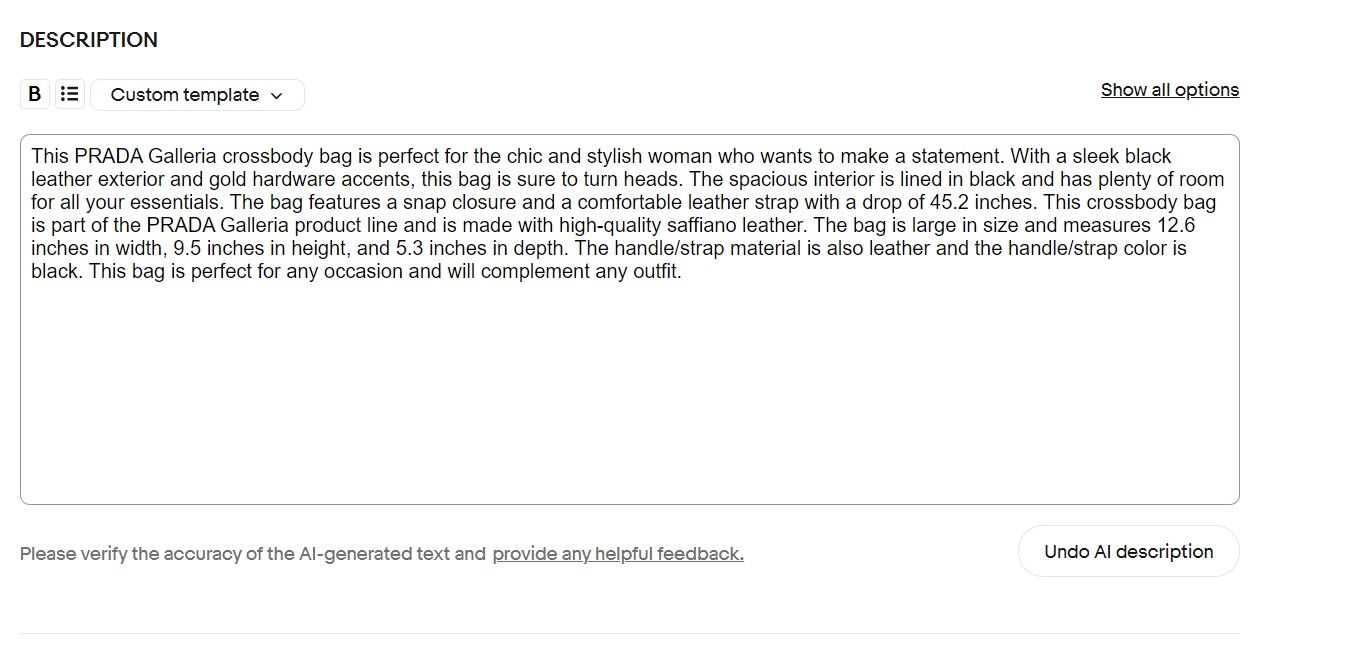 However, it appears the desktop version may have been rolled back as many sellers who were able to use it yesterday are now reporting the option has disappeared.
Loved the addition of AI when adding new listings last week and now it is gone. Guess that was a tease but I thougth it was a very nice additional and made my listings more professional. How can I add that back to my new listings?
Maybe by design but I thought it was a "here to stay" change.
I saw someone inquired about the same in "Ask a Mentor" and was questioned on the listing, but I can confirm, with my own listings edit/list new does not matter, in all listings AI generator is MIA.
I found it when listing similar, adjusted and added for accurate description. Now it is next day, and the AI is gone, there is nothing where it was before. Can anyone advise
What happened to your AI for the description? As it was on here yesterday now it is gone and I liked it
The launch of the AI description generator in the app faced similar issues, being pulled from the Android app just days after launch due to a "bug in the client logic" which created a "broken user experience and confusion when found by sellers", according to VP Seller Experience Engineering Bryan Woodruff.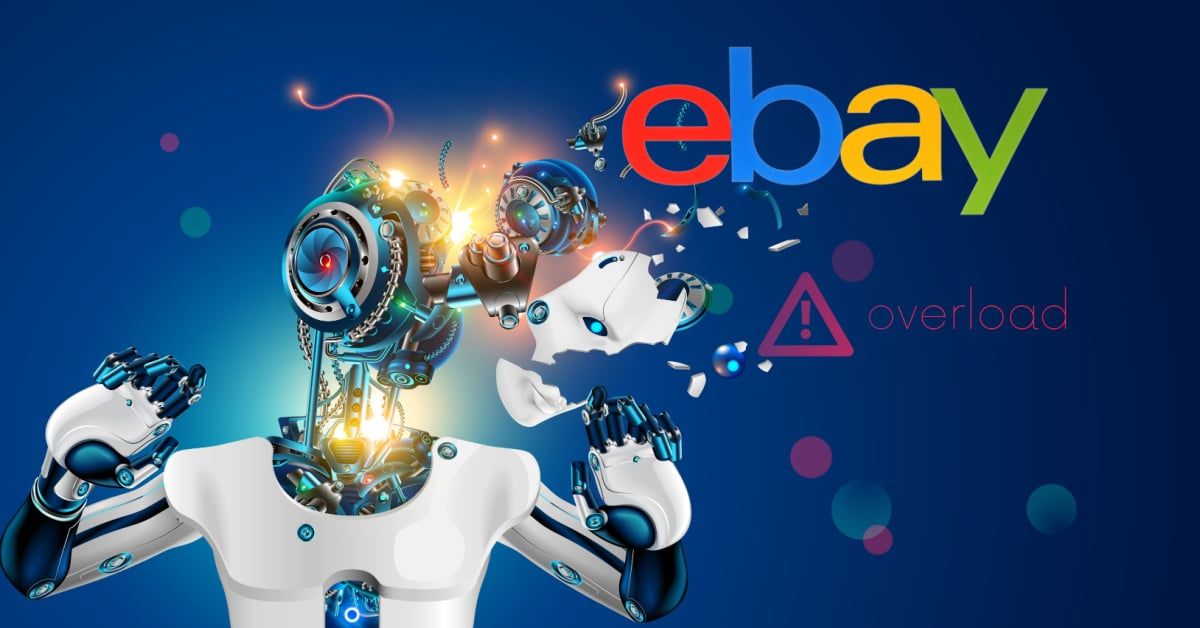 eBay CEO Jamie Iannone and other execs have been teasing a new version of the Magic Listing Tool "coming soon" that will supposedly allow sellers to list using only an image, with AI doing the rest of the work for them.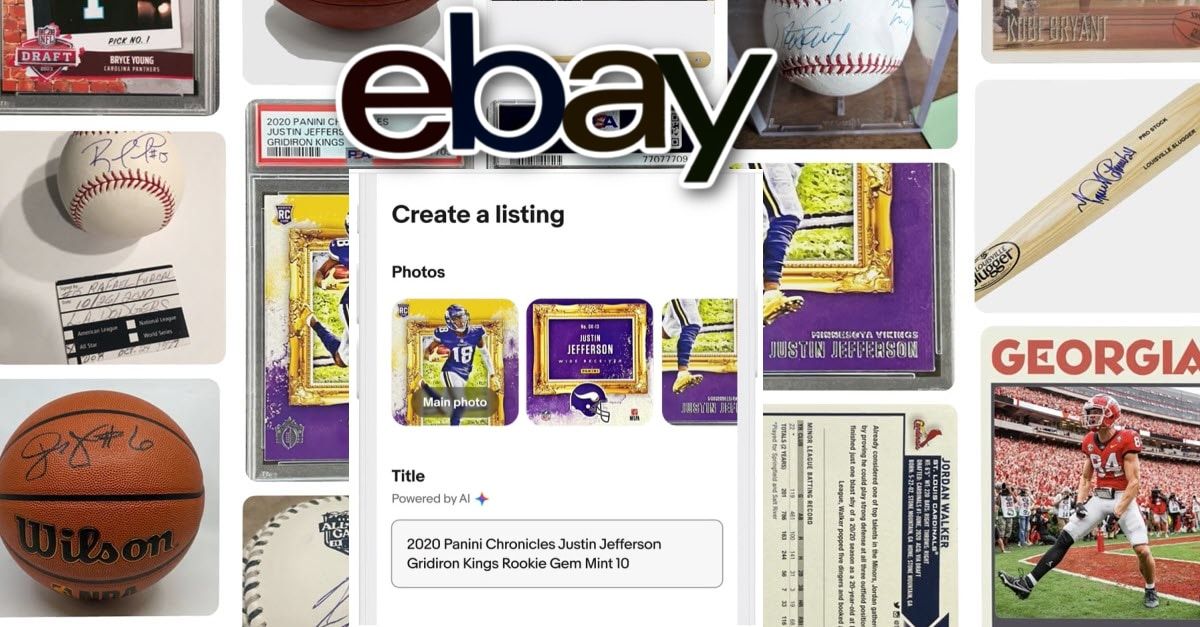 Sellers have been skeptical about those claims, especially considering the state of eBay's image recognition technology on display with the "find visually similar" feature.
eBay staff have not yet acknowledged the sudden disappearance of the AI description generator from the desktop experience.
At this time it does appear the functionality is still available in the eBay app.
However, even if it is re-enabled for desktop soon, it's important to note that eBay's extremely basic functionality pales in comparison to what competitors have accomplished.
For example, Shopify has introduced a shopping assistant for buyers and a commerce assistant for merchants, and even much smaller marketplace Mercari has a ChatGPT powered shopping assistant and is live beta testing image-based AI powered listing creation.
Given the pace at which generative AI has infiltrated everything, at this point it's simply table stakes for any large tech company to have integrated it in some way.
eBay has done the obligatory bare minimum with their description generator, when it actually works, but it lacks functionality to adjust for tone or provide additional prompts to fine tune results and is far from anything truly magical or innovative.
Given eBay's track record on technical execution, I wouldn't hold my breath for that Magic Listing Tool any time soon.
---