eBay Open 2023 Day 1 Recap
eBay Open 2023 kicked off today with a keynote from CEO Jamie Iannone, SVP Global Markets Jordan Sweetnam, Chief Product Officer Eddie Garcia, VP Seller Experience Xiaodi Zhang, VP & U.S. General Manager Adam Ireland, and Senior Director Shipping Stuart Reichenbach.
Jamie started off by talking about how much he loves engaging with sellers before mentioning the eBay Small Business report being released "tomorrow."
That report was actually released today, leading to an embarrassing gaffe highlighting the hazards of using pre-recorded content - perhaps next year Jamie will actually engage live with the sellers who sign up for the virtual event instead of just a select few at eBay headquarters or limited attendance live studio events.
The results of the report are interesting, though it should be noted that surveying 4,334 out of ~17 Million sellers (as last reported in Q4 2021) may not provide a full picture of the current state of seller experience on the platform.
Interestingly, while eBay says "most" sellers surveyed expect their revenue to increase in the next 12 months, the chart shows it's just slightly over 50% who expect improvements with only 21% saying they think sales improve "a lot", 34% expecting "a little" improvement, 24% expecting things will stay the same, 14% expecting a little decline and 7% expecting sales to decline "a lot."
Jamie couldn't help himself from talking all about how magical everything at eBay is, including how much he loves the word magical!
Finally let me talk about that third pillar of magical innovations.



I love the word magical because it sets a new bar for how we're creating customer experiences across the platform.



We want you to feel like every experience you have an eBay is magical.
Perhaps it's time to put down the shiny new AI toys and direct some of that "magic" toward solving the myriad ongoing business impacting technical issues on the site or finding ways to address the persistent downward spiral in active buyers and GMV that have occured under his leadership.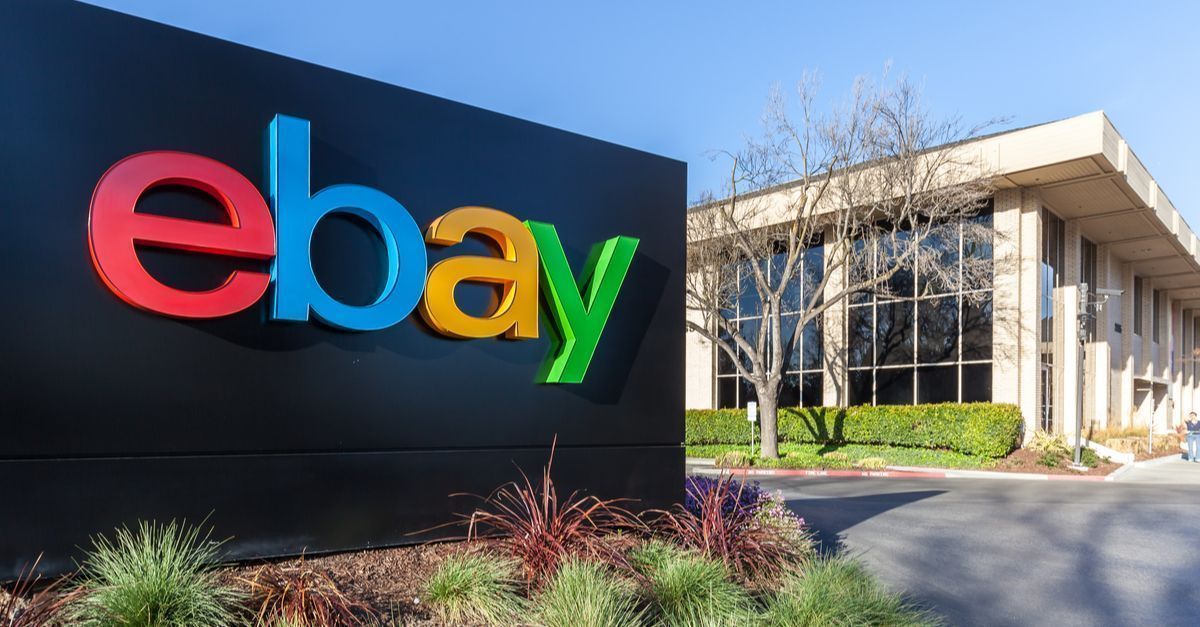 Sadly, the only new and "innovative" announcement Jamie had to make this year was a refresh and redesign of the eBay homepage planned for later this year.
SVP Global Markets Jordan Sweetnam did his best to try to convince sellers that the vertical focus strategy is working, saying it's still "early days" but eBay is happy with the results.
Sellers in the chat pointed out that we're over 3 years into this "reimagination" of the platform and the vertical strategy has largely left behind those who do not sell sneakers, watches, jewelry, trading cards, handbags, car parts or other favored categories.
Unfortunately, Jordan didn't engage with those sentiments, since this segment was pre-recorded too.
And again, just like Jamie, Jordan was largely looking back at what eBay has already been doing with no really new or exciting announcements for the future.
Next up Chief Product Officer Eddie Garcia and VP Seller Experience Xiaodi Zhang talked about new tools and "magical experiences" to help sellers thrive on eBay.
Eddie says he loves talking to sellers including meeting with "dozens" of them online and in person throughout the last year but again, since this segment was also pre-recorded, that doesn't include the thousands of sellers who tuned in today.
I'm so excited to celebrate you, our sellers, again this year. As eBay's Chief Product Officer, I lead teams of eBayers who are working to create magical experiences to help you thrive on eBay.



My job is to ensure that our product team is innovating and delivering great experiences to earn our place as the partner of choice for you and the favorite trusted marketplace for buyers...



From small improvements to disruptive new experiences, innovation is key to bringing our strategy to life.
Many sellers would agree recent changes on the site have been "disruptive", but probably not in the way Eddie meant it.
Despite the promise that "today" eBay is positioned to launch some game-changing features and functionality, Eddie did not actually announce any truly new innovations - Authenticity Guarantee, eBay International Shipping, and eBay Live are all initiatives that are at least a year or more old at this point with only incremental changes to these programs in that time.
AI is the current favorite corporate buzzword all across tech and eBay is no exception.
Possible uses for AI that Eddie says could be in the future include AI generated backgrounds for product images and virtual models to enhancing sizing capability for clothing but no timeline was given for these magical experiences.
Xiaodi also assured us that she loves meeting with sellers, but in the year she has been the VP Seller Experience role she has yet to make an appearance at any of the quarterly live streamed virtual Seller Check Ins - something her predecessor Harry Temkin consistently did to provide live demos of new seller tools and get real time feedback from a variety of seller perspectives.
AI was high on Xiaodi's list as well, sharing that AI generated posts will be available for the eBay Social tool "coming soon".
Still no mention of the reduced FVF social sharing incentive which was announced at eBay Open 2021 and subsequently put on the backburner though.
The Quick View feature was given as an example of how eBay is improving stores and helping buyers convert.
I also want to share how we're improving your stores experience. We have added this Quick View functionality to your stores pages. This gives buyers ability to browse more easily and add to cart directly from your stores.



This is an exciting way that we're investing in making the buyer experience better so that we're converting them into buyers.
However, if she had actually spent much time engaging with sellers about this feature, Xiaodi would know that sellers were largely unhappy about this unannounced change and are concerned that allowing to buyers to skip viewing the item description will result in higher return rates.
Converting a sale is only the first step and does little good if it results in a return or partial refund if the buyer is not satisfied - at least it does little good for the seller, eBay of course still gets to count those sales in quarterly GMV figures even if they are later refunded.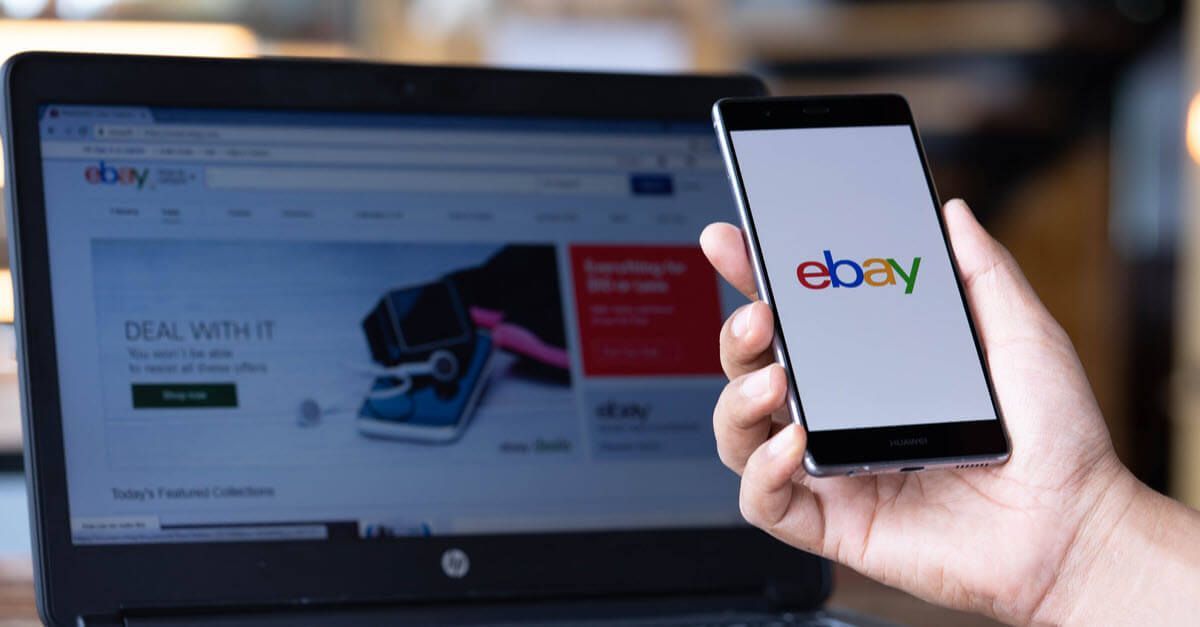 Sticking with the AI theme, the "new and improved" background removal tool was given as an example of how eBay is leveraging AI to unlock magical, relevant, and scalable experiences.
Now you will hear a lot about AI during this eBay Open. That's because we're so excited about how AI will help transform eBay. It will help unlock magical, relevant, and scalable experiences and selling is no exception. So let me share how we're using AI to continuously improve our platform, transforming the listing experience and helping you scale.



In terms of continuous improvements, we saw a great opportunity for AI to significantly improve the background removal feature. We know the old background removal tool didn't quite hit the mark when it came to quality.



So our AI engineers created a significantly better algorithm and starting this quarter, you'll be able to use a more seamless and improved background removal tool. The results speak for themselves.
Perhaps Xiaodi should let sellers speak for themselves and actually listen to them as once again, seller feedback on this "enhancement" overwhelming criticized the decision to remove functionality that allowed sellers to edit and fine tune results.
While the new algorithm is better, it still doesn't always get it right, only now sellers have no way to refine the results without taking the image to an external editing program - the opposite of improvement and helping to scale.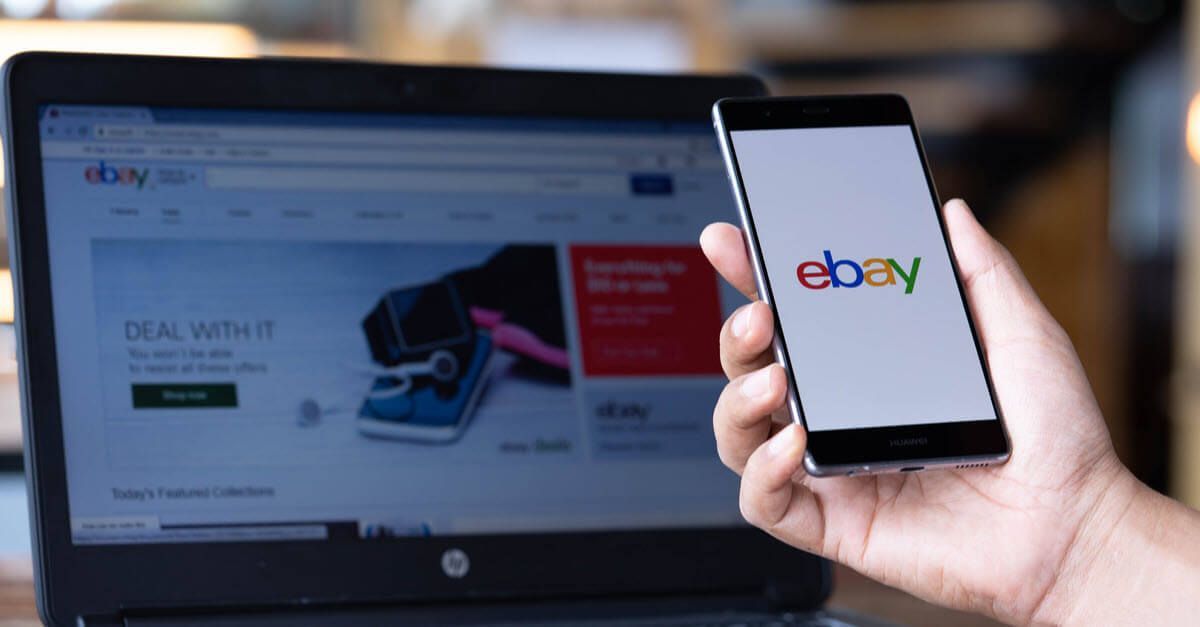 Xiaodi also highlighted the Magical AI Lister also "coming soon", saying it will transform the listing experience and help sellers scale their businesses.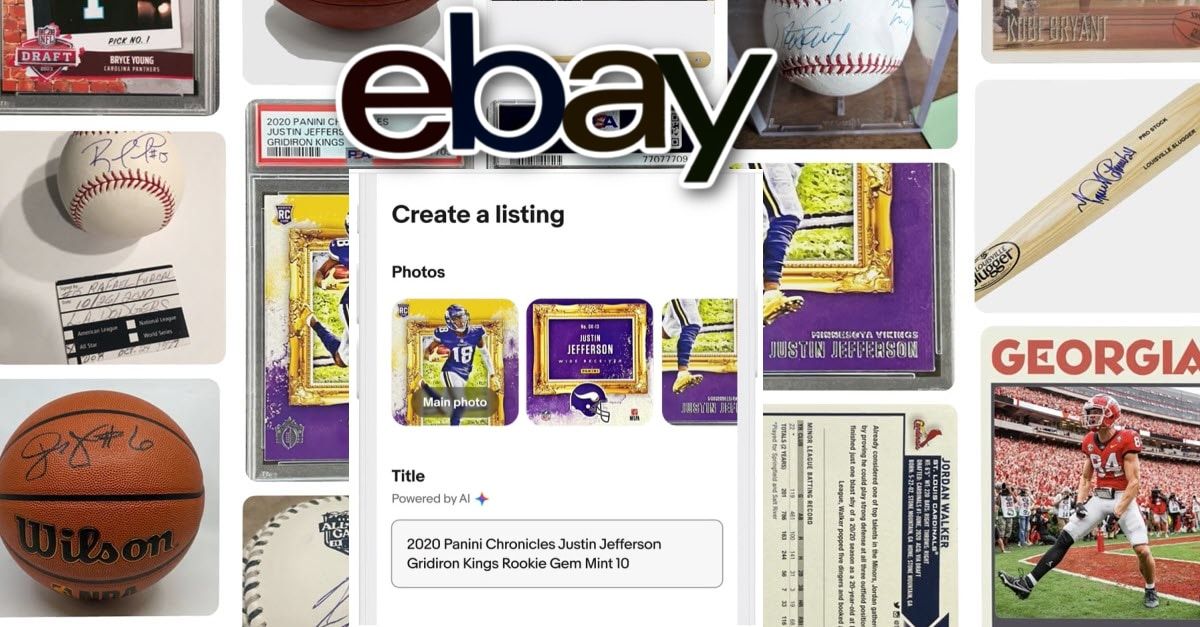 One very interesting note - when Jamie first announced this feature to investors earlier this month, he gushed over the fact that the tool will magically create a listing from only a picture and gave a story about how he was able to sell a 25 year old remote control as an example.
The version we showed there is a product that's currently an employee beta, which is, how do I figure out what a product is and do all the hard work so the seller doesn't have to do anything?



And I'll just tell you a story. We're cleaning up my garage with my wife, and she finds this old remote control from a stereo I had 25 years ago. And she's like, "Okay, throw this out. Like, Jamie, we don't have the stereo. It's been 25 years." And I'm like, "Okay, better idea, let me sell it on eBay."



So, I literally just hold up my phone to it, and it figures out what this remote control is, it figures out what stereos it's compatible with, it writes the description for this remote control, and I listed on the platform. It says to price it at $30. I priced it at $30. And guess what, a week-and-a-half later, this remote control sells for $30. That would have absolutely been in the trash without this technology.
Many sellers were skeptical of this "just take a picture" story, especially considering the current state of eBay's image recognition technology on display with the "find visually similar feature."
Jamie repeated the same story in his keynote segment at eBay Open today.
We're working on a magical listing experience that uses generative AI to fill in the blanks when you list, eliminating the most time-consuming part of creating a listing.



We're also developing new products that help you list by visual search, so you can take a picture or use one from your phone to start a listing, and then the eBay app will pre-populate the title, the category, the description and the item specifics.



Let me give you an example of how this will work. I recently found an old stereo remote in a drawer, but I had no idea what brands would it be compatible with or any product details.



So I ran it through our new image-based listed tool, which magically filled in all of that information for me and told me I should price it at $30 and guess what? It sold at $30.
However, in her presentation , Xiaodi said sellers will need to provide the Magic Lister with images and a title - a seemingly small but significant difference.
We're rolling out a tool that is based on the item's image creating an even faster way to list. Simply upload a photo and a title and then start to see the magic happen. With the help of AI, this new listing tool will auto-populate the listing details.
If sellers are required to provide a title as well, that is additional "hand holding" still needed by the AI that cannot rely on image recognition technology alone and also could mean there may be significant differences in the quality of results depending on how detailed you are with the title.
Either way, it throws a bit of cold water on Jamie's story of "I just held up my phone to this 25 year old remote and the tool did the rest" if the truth is there was also some text entry for the title required that the AI then built off of to create the listing.
VP & U.S. General Manager Adam Ireland and Senior Director Shipping Stuart Reichenbach rounded out the keynote with updates on eBay International Shipping.
The big news here is that the ability to combine shipment for EIS is "coming soon" as revealed earlier today in the Fall 2023 eBay Seller Update.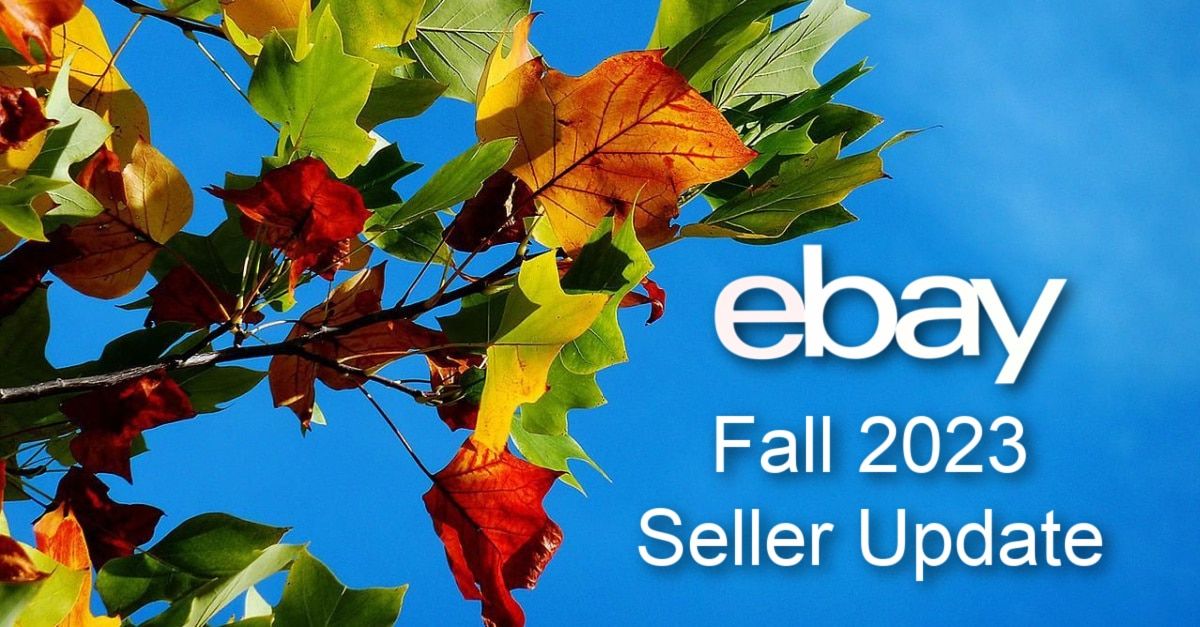 Check out our eBay Open 2023 recaps!
Day 2:
Day 3 :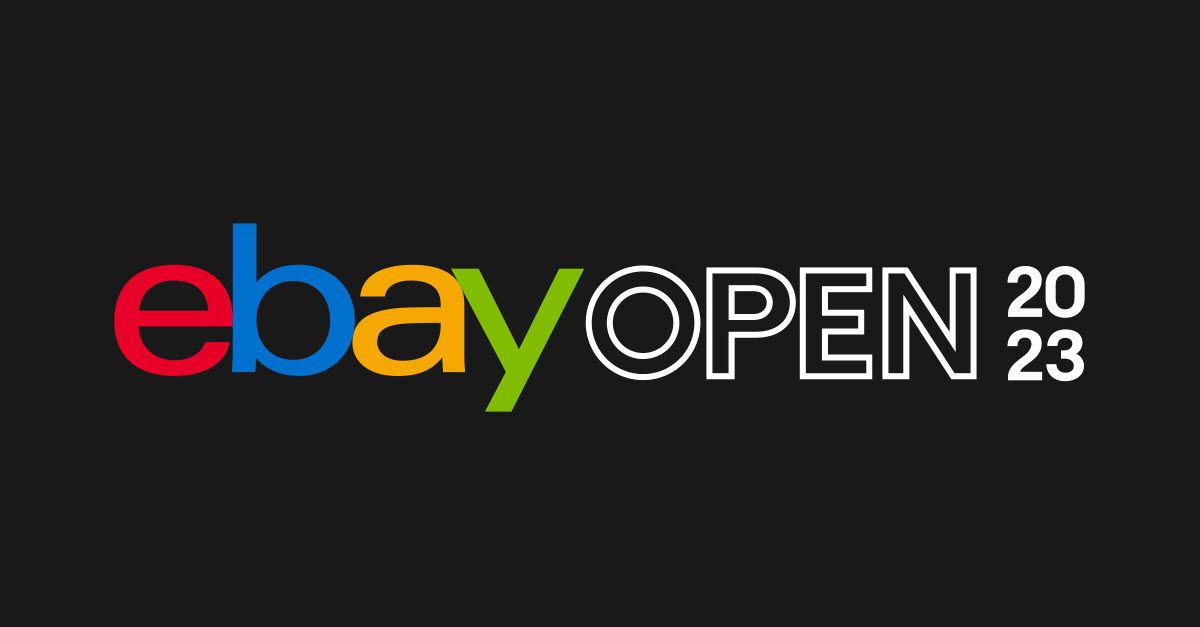 eBay has also uploaded a playlist of category breakouts and seller-led sessions on the eBay For Business YouTube Channel.
---