eBay Introduces New International Shipping Option
UPDATE 11-2-22
eBay and Pitney Bowes have announced a renewed partnership that will see Pitney Bowes continue to handle eBay's GSP and new eBay International Shipping program in the US and UK.
It appears eBay may have gone back to Pitney Bowes because of the new negotiated service agreement (NSA) Pitney Bowes recently signed with USPS.
---
UPDATE 9-26-22
For those who have been wondering if this new eBay International Shipping will still be using the Pitney Bowes location in Kentucky like the Global Shipping Program did - the answer appears to be no.
eBay says the domestic shipping hub will be located in Chicago and be exclusive to eBay. 🤨 Stay tuned for more details!
---
At the first day of eBay Open 2022, CEO Jamie Iannone briefly hinted at a new international shipping option, but didn't give details but Senior Director Shipping Stuart Reichenbach filled in a little more info on the second day.
A reader dug around and found that help page with more details as well - here's what we know so far: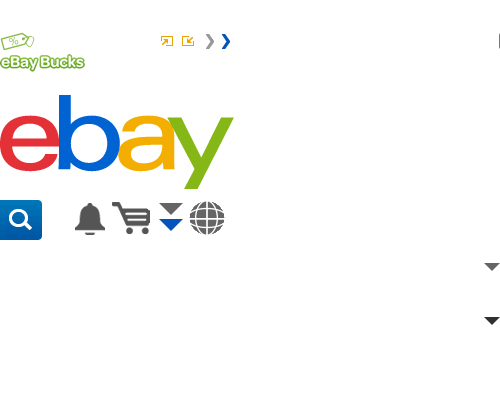 Lower selling costs
Save an average of 13% on selling fees for international transactions and keep more of what you earn.*



No return hassles
We'll handle all international returns and pay refunds on your behalf.



Expand your buyer pool
If you're not currently utilizing eBay international standard delivery, eBay International Shipping will get your eligible listings in front of interested buyers in 200+ new markets.



Simple shipping process
Just get your sold items to our domestic hub, and we'll handle the rest of the journey.



Enhanced seller protections
You're protected against claims like Item Not Received and chargebacks.



Discounted shipping rates
Buyers will see lower shipping costs, making your listings more competitive.



*This discount reflects the average eBay savings. Your actual savings may vary based on the status of a Seller's standard and service metrics.



Once you get an email inviting you to the program, you'll be able to select eBay International Shipping on all listings that are eligible for export.



When your item sells to an international buyer, you'll only be responsible for getting it to our domestic hub. We'll handle customs and international shipping for you.



Sell with more confidence and enjoy the profits. Save on the selling fees for international transactions, and say goodbye to international return hassles.
I highly recommend checking out the full FAQ section but just a few highlights:
How will international returns be handled?
We recognize that international returns can be a hassle, so we'll handle them on your behalf.



When a return is opened, we'll provide the buyer with a return label to ship it back to a consolidation center. Upon receipt of the return, we'll refund your buyer and you get to keep the sale.



You're protected from neutral or negative feedback, and we will remove any related defects, including opened cases in service metrics. See eBay International Shipping terms and conditions for more information.
How will my final value fees be calculated?
Your final value fee is based on the final price of the item, shipping charges to the US Shipping Hub, and any other amounts you may charge the buyer. Sales tax, international shipping cost, and import charges are not included. Refer to our standard eBay selling fees for more information.
Are there size and weight limitations?
Packages cannot:

Exceed 44 lbs. for every country except Canada (Canada's max is 66 lbs.) - billable weight (not actual).
Exceed 84 inches in Length + Girth
---
I'll update as more information becomes available, but in the meantime, let us know in the comments below what you think of eBay's new international shipping option!
---