Major Shopify Outage Worries Merchants Ahead Of Black Friday Holiday Rush
Shopify is experiencing a major outage today, with reports beginning to spike on DownDetector and social media 3PM Eastern.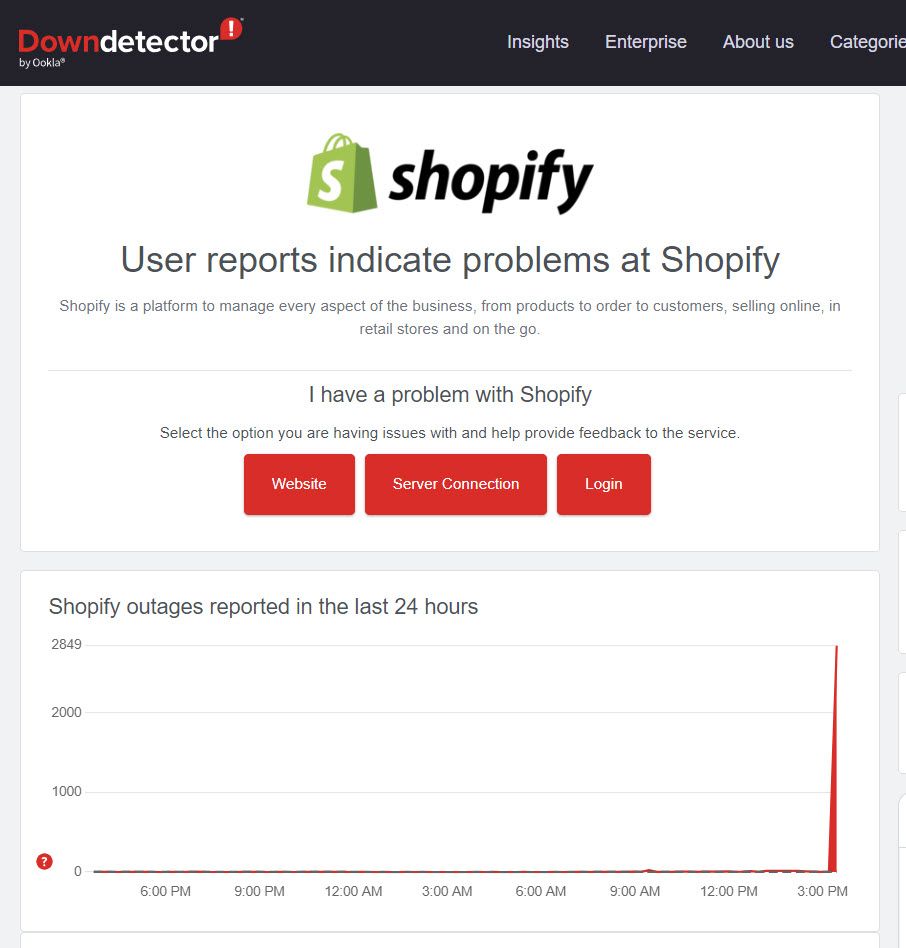 Shopify always does this right at the holiday time (USA) they tinker with new features and updates and then FUBAR the site. I have a checkout every 7 minutes from a "New" visitor, so this lost revue and a lost customer that I will never get back. Admin going down I can live with but when they don't have a triple redundancy on a store front, it is inexcusable!



Shopify - SAVE YOUR UPDATES AND CHANGES FOR AFTER THE HOLIDAYS! Make your platform bulletproof and reliable, and have backup redundancies!
whole website down for at least 25 minutes now
Front end completely down. I had a huge collection launching at 4PM EST and it stopped working RIGHT before the launch..
Many affected merchants are wondering if they will be compensated for ad spend and other losses related to this major outage.
Shopify's System Status page currently shows "some" merchants are experiencing an issue but the problems appear to be extremely widespread.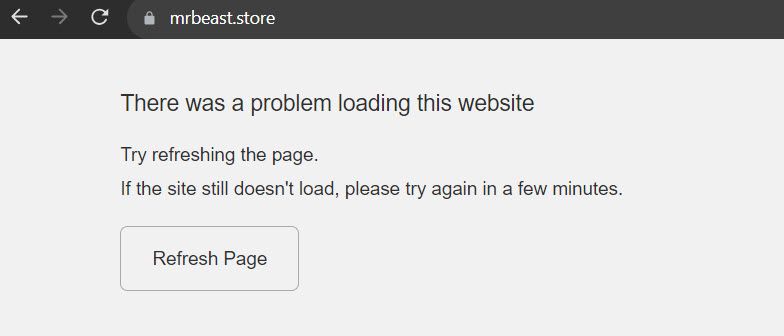 Shopify shows as of 3:53 PM they have identified the issue and are working on a solution - stay tuned for updates!
Some merchants and customers are experiencing issues accessing the storefront



What happened?
Storefronts are currently displaying error messages.



We are investigating and will keep you updated.



Events
Nov 13, 2023 at 03:53 PM
We've identified the problem with merchants' storefronts showing an error and we're working on a solution.



Nov 13, 2023 at 03:52 PM
We are still continuing to investigate the issue and will post any available updates as soon as possible.
---