eBay Fall 2023 Seller Update
As predicted, the Fall 2023 eBay Seller Update is here with updates to unpaid items, European compliance, Promoted Listings, International Shipping and more!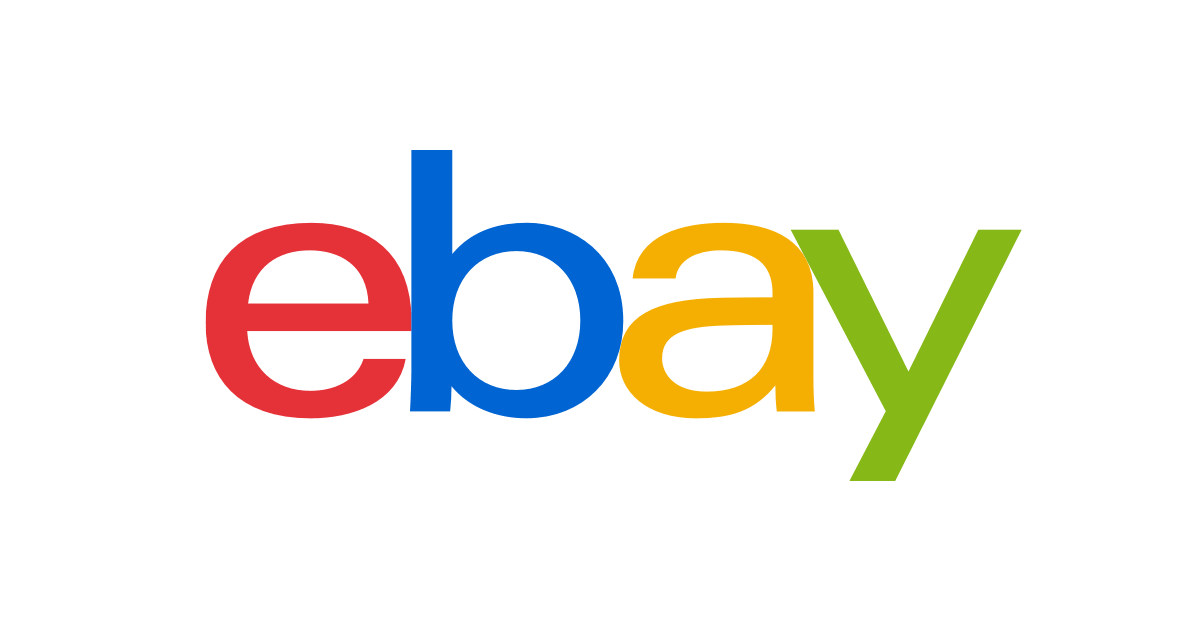 Running your business
eBay continues their efforts to tackle the problem of unpaid items on the platform by increasing threshold for immediate pay on Buy It Now listings, expanding immediate pay on Best Offer to all buyers, and more strictly enforcing policies to take action against non-payers.
Changes to Buy It Now purchases
We've increased the price threshold for Buy It Now items that require immediate payment. This update allows you to sell higher-priced Buy It Now items, and ensures that buyers are required to provide a payment method during checkout to secure their item.



Best Offer updates
All buyers are now required to add a payment method when making offers on Best Offer listings. After you accept the offer, we'll automatically charge the buyer's chosen payment method so they won't have to return to eBay to complete their purchase.



These changes are automatically applied to buyer offers, so you don't need to update or make changes to your Best Offer listings. We also plan to launch similar changes for Seller Initiated Offers, buyer counter offers, and auctions to even further improve the experience for sellers.



We're also implementing stricter policies–including account suspension–for users who repeatedly win auctions or make a Best Offer on items but fail to complete the purchase.
Important notes: seller can still opt out of requiring immediate payment and eBay has not yet solved the problem of combined shipping when immediate payment is required.
From the FAQ:
Can I control if my buyers get asked for payment and shipping information?
Yes, you can opt out of this feature in Buyer Payment Requirements. If you opt out, eligible buyers won't be asked for payment and shipping information upfront when they submit offers and/or bid on your listings. We encourage you to remain opted in so your items are paid for and orders get created quickly.



Can I still offer combined shipping for multiple items purchased by the same buyer?
We are aware of potential challenges with combined shipments that this may cause and are actively working to address this. In the meantime, you can send buyers a refund for any excess shipping charges, if needed.



Note: if a buyer's payment is completed after a winning bid or an offer is accepted, there's no need to send an invoice to the buyer.
This one could be a tough sell for a lot of buyers as there has already been significant backlash to immediate pay on Offers in testing.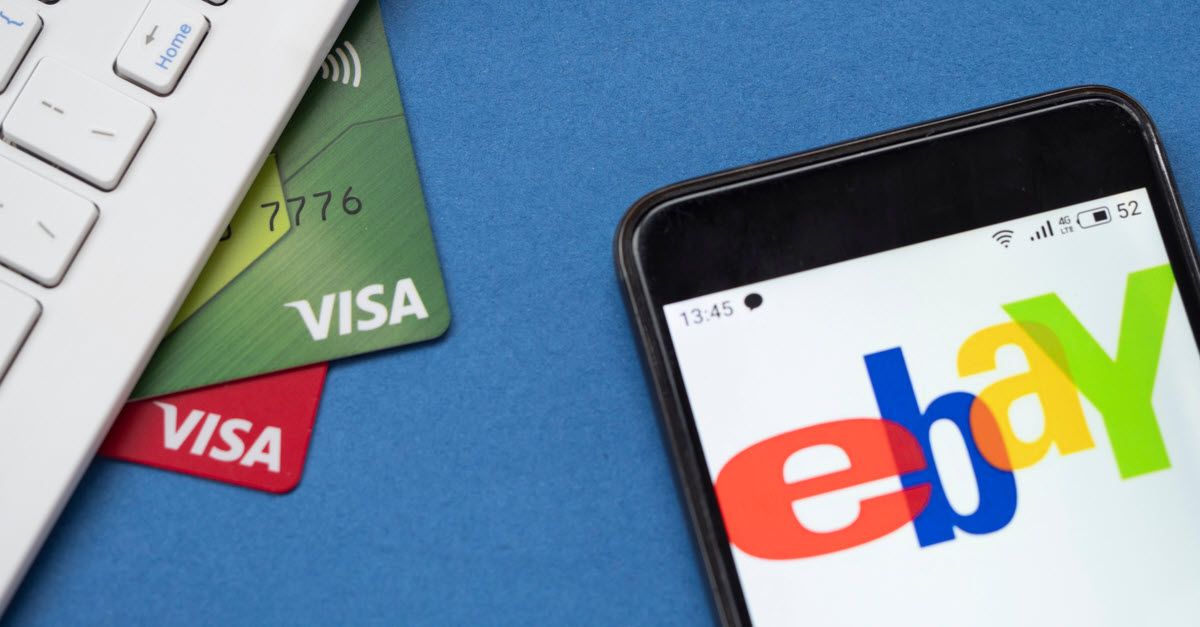 eBay is also working on ways to help sellers comply with the European Digital Services Act.
Update your business seller account to comply with the Digital Services Act



The Digital Services Act is a regulation established by the European Commission to promote consumer protection. European law requires business sellers using online marketplaces like eBay include their business contact details on listings offered to buyers in the European Union.



Starting in early 2024, if you're a registered business seller who sells to buyers in the EU, you'll need to show your business contact details on listings available for purchase in the EU. We know following new or updated regulations can be difficult to track and take time, so we've made it easy for you to provide your customized business contact information.



Here's what you need to do

Log into your Account Settings on My eBay and navigate to a new page called Public business information.
Your verified business phone number and email will be pre-populated based on what you included when you registered as a business seller. If needed, you can change your pre-populated phone number and email. We recommend you use your business customer service information, if applicable.
If you sell to EU buyers they will be able to find your business contact details on listings available to them.
By sharing your business details you'll earn trust with your EU buyers, and stay on top of the EU regulation before this becomes a requirement in early 2024.
Listing & Promoting
eBay's Social beta feature is expanding and now available to all sellers, not just those with a store subscription.
Create posts, get detailed data, and more with the Social page, now available to all sellers



Earlier this year, we launched the Social page in Seller Hub, making it easy for Store subscribers to create custom posts by connecting their eBay account to their social accounts. Now, the Social page is available to not only Store subscribers but all eBay sellers in Seller Hub.



Save time by linking your Facebook, Instagram, and Pinterest accounts and create custom posts that'll delight your customers and drive traffic to your listings. You can also post to multiple platforms at once and get insights into the traffic you're receiving to your Store, listings, and other eBay assets from social media. While the Social page includes Facebook, Instagram, and Pinterest for now, we're exploring new ways to offer you a seamless integration with even more platforms in the future.
Still no mention of the FVF fee discount for social sharing originally announced at eBay Open in 2021 that has since been put on the back burner though.
Coupons will now show in a special tab in storefronts and while they don't mention it yet, I suspect eventually we'll see this tied to Promoted Display advertising to drive buyers to your Store discounts.
We're making it easy for Store subscribers to highlight active promotions by rolling out a new Sale tab on the storefront. This tab will feature all your coupon sales in one place, and make it easier for buyers to find your sale items. With this update, your coupon offers will automatically be front and center on your storefront—helping turn browsing visitors into happy buyers.

The Sale tab will automatically appear for store subscribers who've created at least one promotional coupon offer.
We're exploring ways to include other promotions, such as markdowns, under the Sale tab in the future.
If you want to create a coupon offer that'll show up in a Sale tab on your storefront, visit the coded coupons page to get started.
And offers can now be sent in bulk through the mobile app.
You can now send offers for multiple listings at the same time on the eBay app. In the past, you could only send offers for your listings one by one. Now, you can save time on the go, target interested buyers, and boost your conversion rate by quickly sending offers for multiple listings.



Get started
To send offers for multiple listings, just go to the Active page within the Selling tab in the eBay app. You can send offers when a listing has one or more interested buyers who satisfy a number of conditions. When you have more than one listing that's eligible for offers, you'll see a quick filter called Send Offers-Eligible. Just apply that filter to see those listings and send your offers.
eBay has introduced a new AI powered version of the background removal tool for listings and the AI description generator is now available to all US sellers in the eBay app.
AI-generated item descriptions

AI-powered item descriptions are now available to all US sellers listing in most categories in the eBay app. This new feature can save you time by suggesting an attention-grabbing item description at the touch of a button. You can use the suggested description as-is, or easily customize it to add more detail, adjust for accuracy, or fit your business' unique voice. Try it out today to get your listings up and running faster than ever before. We'll be expanding this feature to desktop in the coming months.



Improved background removal tool

We're upgrading our background removal tool, making it easier than ever to showcase your item on a white background and increase your listing's chances of standing out.



With just one tap, our improved tool will seamlessly create a white background for your item image, without the need for any manual editing or touching up. The improved background removal tool is already available to all sellers in the eBay app and anywhere you use the advanced listing tool, and will be expanding to desktop in the coming weeks.
Both of these features have been in beta testing in the US for a while, but both have had a less than magical launch.
Sellers complained the new background remover no longer allows them to fine tune results, which the FAQ makes clear is an intentional change, not a bug.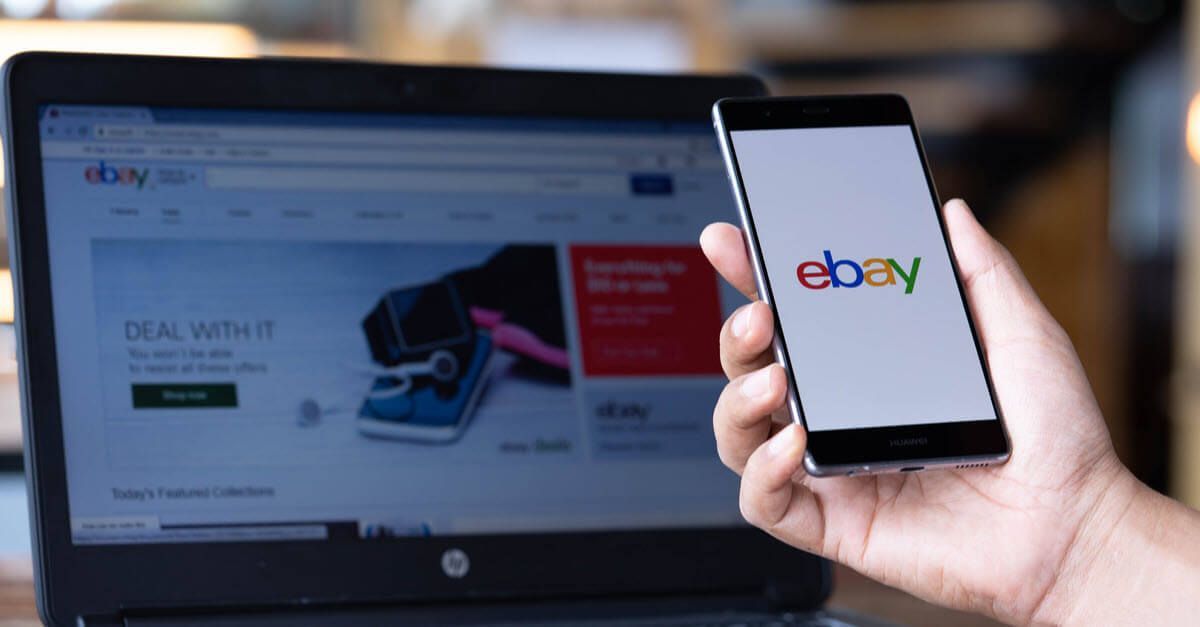 And the AI description generator had to be removed and later relaunched as the initial version had a bug that caused a "broken user experience."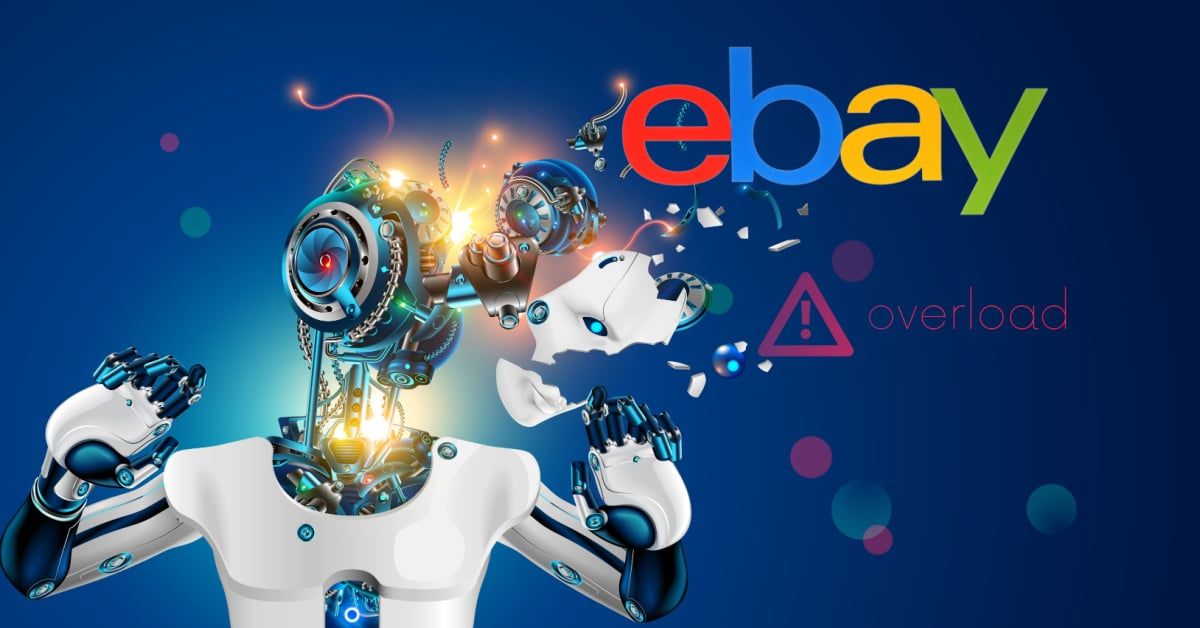 It's also interesting there was no mention of the enhanced Magical Listing tool eBay teased earlier this month - is this nascent feature not quite ready to be "coming soon"?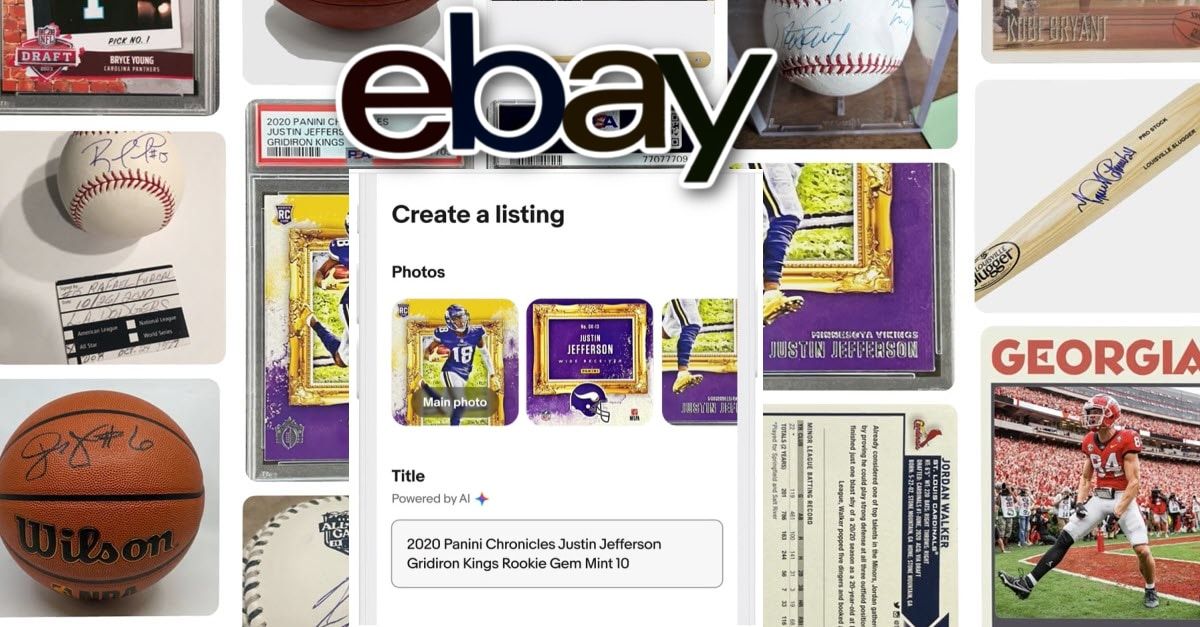 And of course it wouldn't be a seller update without category changes, though this time it doesn't appear to be a long list.'
Here's what's changing on October 24:
Starting from October 24, 2023, listings in the selected categories outlined below will be automatically moved to the most relevant new category. This may result in a change in final value fees (either an increase or a decrease).



Do I need to do anything?
No, the process is automatic, so no action is required. Following these changes, your listings will automatically be moved to the most relevant categories, and your buyers will be able to find them more easily.



We'll highlight some of the key category changes below. To review all of the changes, please visit our Category Changes page.



Which categories are changing?



Parts and Accessories

Performance Parts. We're moving the Performance Exhaust, Performance Driveline & Transmission, and Performance Chassis, Suspension, & Brakes categories into their corresponding categories under Car & Truck Parts. We're also moving the Diagnostic Equipment & Tools category into its corresponding category under Automotive Tools & Supplies. This will reduce duplication and help your buyers find the products they're looking for.
Automotive Tools & Supplies. We're changing our Automotive Tools & Supplies category to more accurately categorize products and simplify the buying experience.
Additional category changes to Parts and Accessories can be found on this page.



Fashion

We've added a replacement shoe-box category to let you list empty shoe boxes independently from regular sneakers.



Lifestyle

We're creating a separate category for Firearm Magazine Extenders, which helps us comply with applicable laws and regulations for magazine capacity.



Policy

We're retiring some categories that are no longer compliant with regional regulations or eBay policies. This keeps you in line with legal changes, and ensures that non-compliant items aren't listed on the site.
Promoted Listings
Promoted Listings Advanced Cost Per Click ads will now have access to placements on listing pages as well as in search in addition to Smart Targeting and Dynamic Bidding.
New Promoted Listings Advanced features
We have two new features that you can expect to see soon when using Promoted Listings Advanced. These updates are designed to help you create and manage your campaigns more effectively, as well as save you time.



Coming soon: Dynamic bidding
There's a new dynamic bidding strategy coming soon for Promoted Listings Advanced that automatically optimizes your bids, creating a more efficient way of helping you stay competitive. Your keyword bids will automatically be adjusted to match our daily suggestions, taking the guesswork out of having to decide on a bid and keeping your campaigns running efficiently.



Don't worry, you can always choose to leave dynamic bidding off and your keyword bids won't change unless you go back to adjust them.



New smart targeting
We're introducing smart targeting for Promoted Listings Advanced campaigns, designed to save you time by simplifying the setup process and automatically updating and maintaining your ad campaign settings. With smart targeting, you can easily promote your chosen listings, while we take care of bidding and targeting for you.



When creating a campaign, you'll now be able to choose between two options: Smart for a fast campaign setup and automated management, or Manual for more control over setup and ongoing optimization.



Additionally, with smart targeting, you can discover new keyword strategies for your manual campaign using the search query report from the smart Advanced campaign, making it easier to reach your advertising goals.



More placements, more visibility with Promoted Listings Advanced
With this release, you'll also get access to new ad placements, including relevant listings pages in addition to existing slots in search results. This'll provide more ways for your listings to get discovered across eBay. Please note, these ad placements are currently only available for Promoted Listings Advanced campaigns that use smart targeting..
eBay introduced the Smart Targeting feature just this month, allowing sellers to "set it and forget it" with eBay-managed bid and keyword optimization.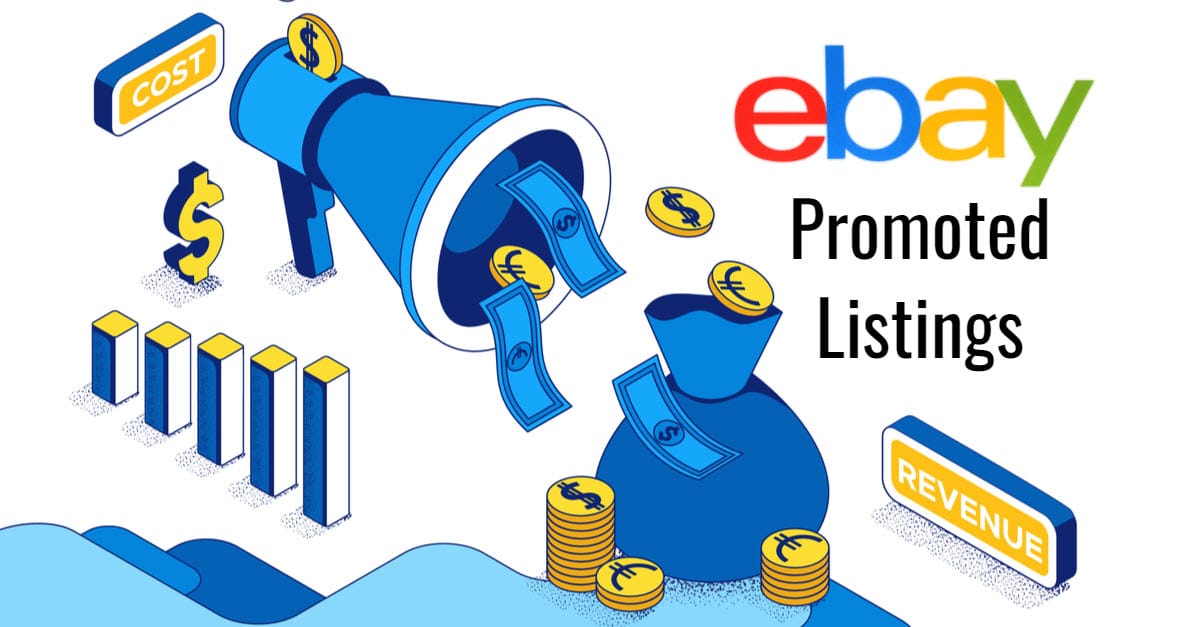 eBay International Shipping
Since eBay rolled out eBay International shipping last year, one of the biggest thing sellers and buyers have missed is combined shipping - so they'll be happy to hear it's now "coming soon" along with the option to pick either EIS or seller provided international shipping options.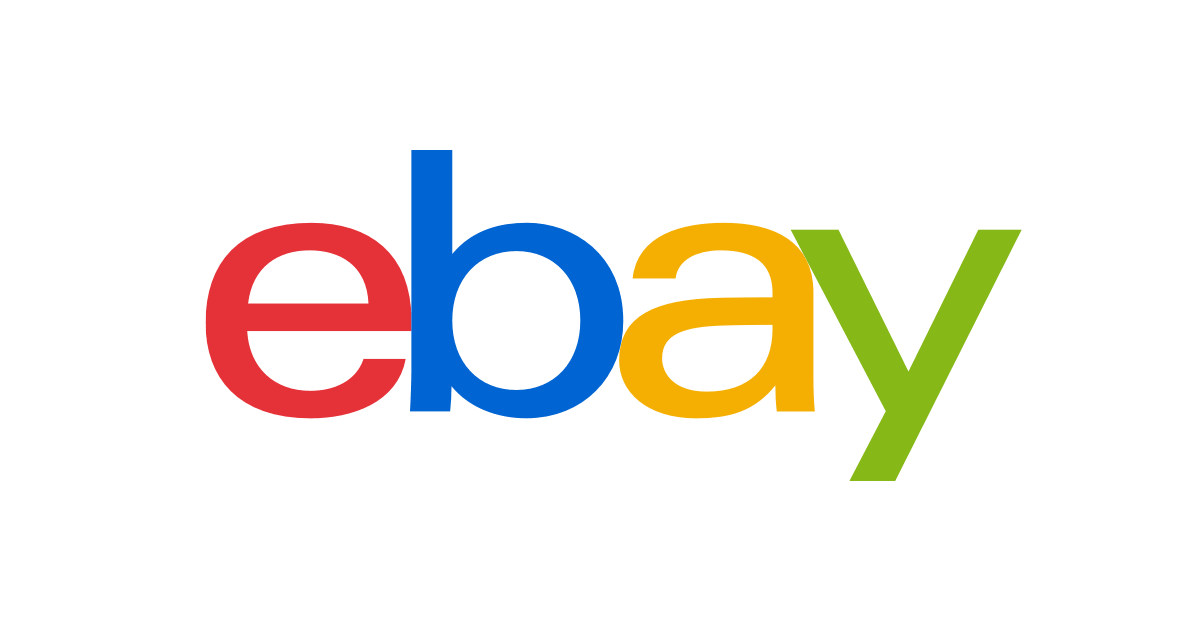 Coming soon: Combined shipping for eBay International Shipping
We've heard your feedback and are excited to launch combined shipping on international orders. By offering this option, buyers' shipping costs will be determined by the weight and size of their entire order, rather than separately for each individual item.



With this new feature, eBay International Shipping will:

Offer lower shipping costs for buyers
Allow buyers to more easily order multiple items from the same seller
Increase conversion for sellers
Eliminate significant seller pain points, including the need for sellers to opt out of eBay international shipping or create new 'combined' listings specifically for a buyer



Coming soon: The ability to offer different international shipping choices for buyers

We know that buyers value having the ability to choose—that's why we plan on giving them the option to select their preferred shipping method at checkout when purchasing internationally.



In the past, sellers could only offer eBay international shipping or their own international shipping option on a listing. Now, sellers who opt in will be able to offer both eBay international shipping and another international shipping option on the same listing. This will also give buyers the option to pay applicable import charges at checkout or defer them until delivery.



Next Steps
Sellers interested in offering buyers an alternative shipping option will be able to opt in. It's important to note that, should you offer both eBay International Shipping and another international shipping option and a buyer selects the non-eBay International Shipping option, you'll be charged the international selling fee and will be responsible if the item gets lost or damaged in transit, or your buyer requests a return. Visit the eBay International Shipping Program page for more information on updating your listings.
For combined eBay International shipping, the maximum price thresholds as well as weight and size limits will be applied to the whole order.
Fees and Financials
The good news is - no explicit fee increase! In fact, there's really no news for fees at all.
eBay is updating sellers to let them know they can go paperless and request a digital copy of their 1099-K tax form, but that has been true for quite some time so this sounds mostly like they are trying to save a little on postage come tax time.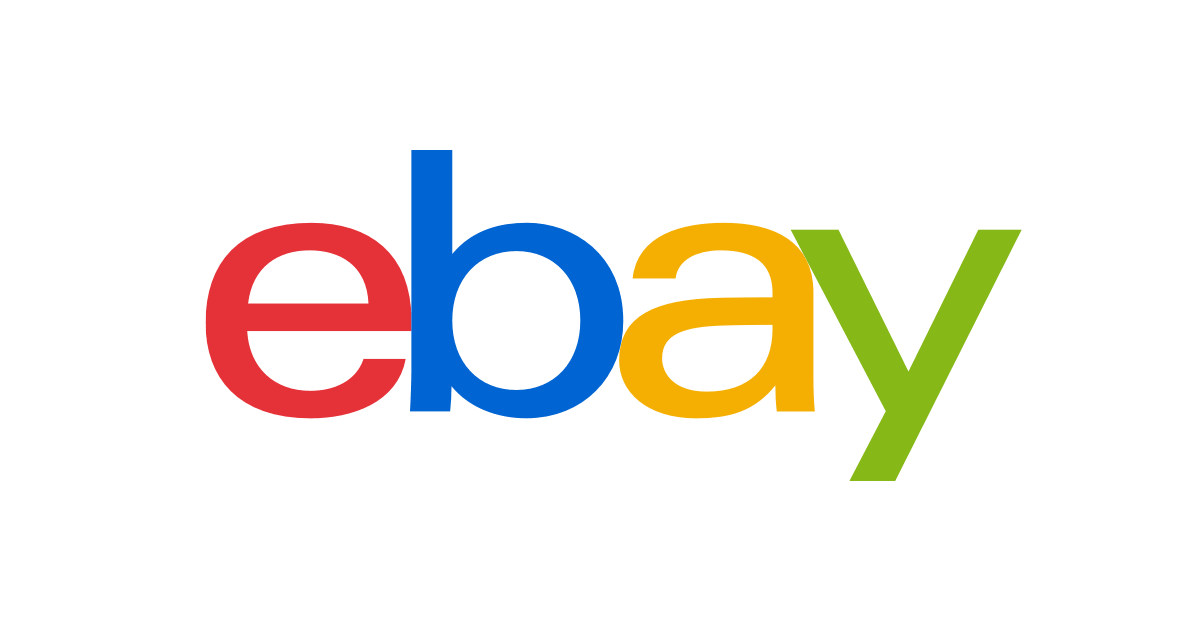 Go paperless! Opt in to get a digital copy of your Form 1099-K
Online marketplaces like eBay are required to issue a Form 1099-K annually to sellers that have surpassed federal or state thresholds within a calendar year. We'll issue the form by January 31 and we've made it easy for you to opt-in to receive a paperless copy. Going paperless is a convenient, secure, and reliable way to get your Form 1099-K.



Here's what you need to do

Log into your account. You'll see a notification banner in Seller Hub and My eBay prompting you to opt-in to receive a paperless Form 1099-K.
Choose to opt in by clicking the link provided in the banner.
Check that your email address is up to date. If the email bounces back, we'll mail you a paper copy.
And finally, eBay reminded sellers that they also updated the terms of the User Agreement this week - check out the full breakdown of the changes here!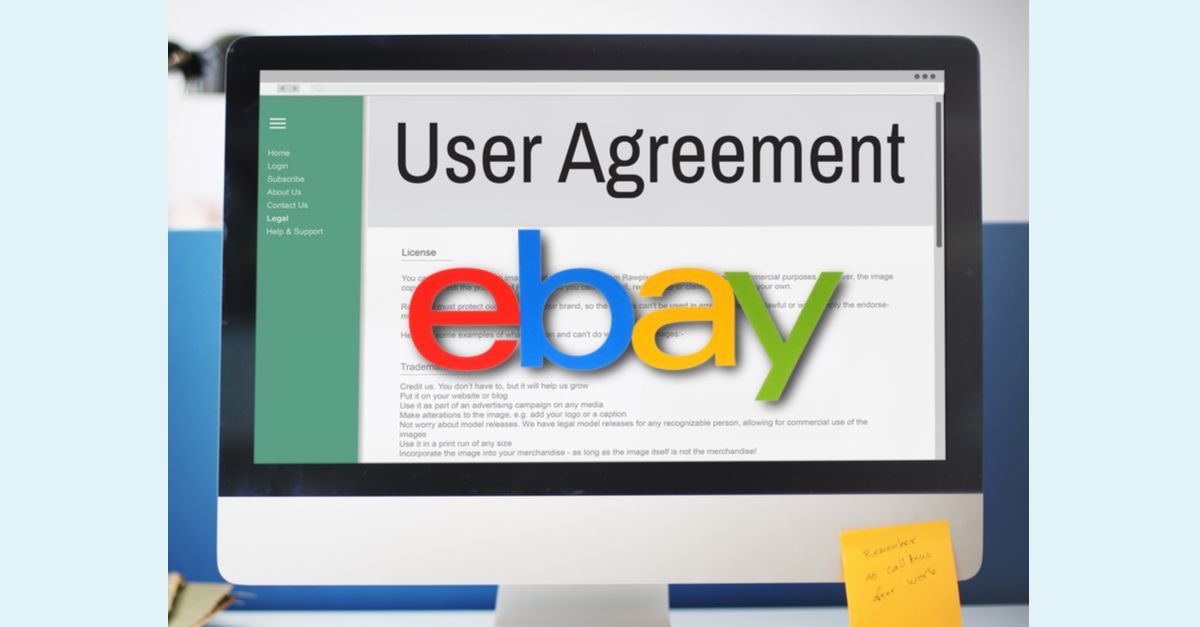 Stay tuned for full coverage of eBay Open 2023 starting today!
---