Is eBay Fall 2023 Seller Update Coming soon?
UPDATE 9-27-23
The Fall 2023 eBay Seller Update for the US has been published - get the details here!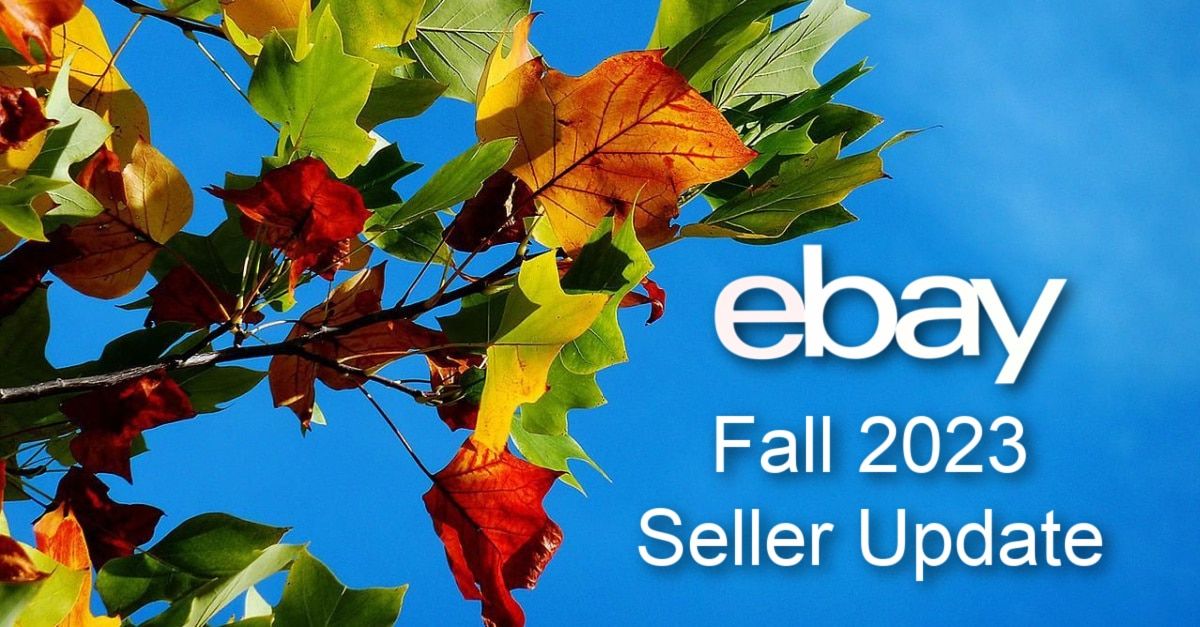 ---
UPDATE:
eBay has now removed the first keynote section of eBay Open that was originally scheduled for 12:00 PM - 1:50 PM. Are they making room for the Fall Update?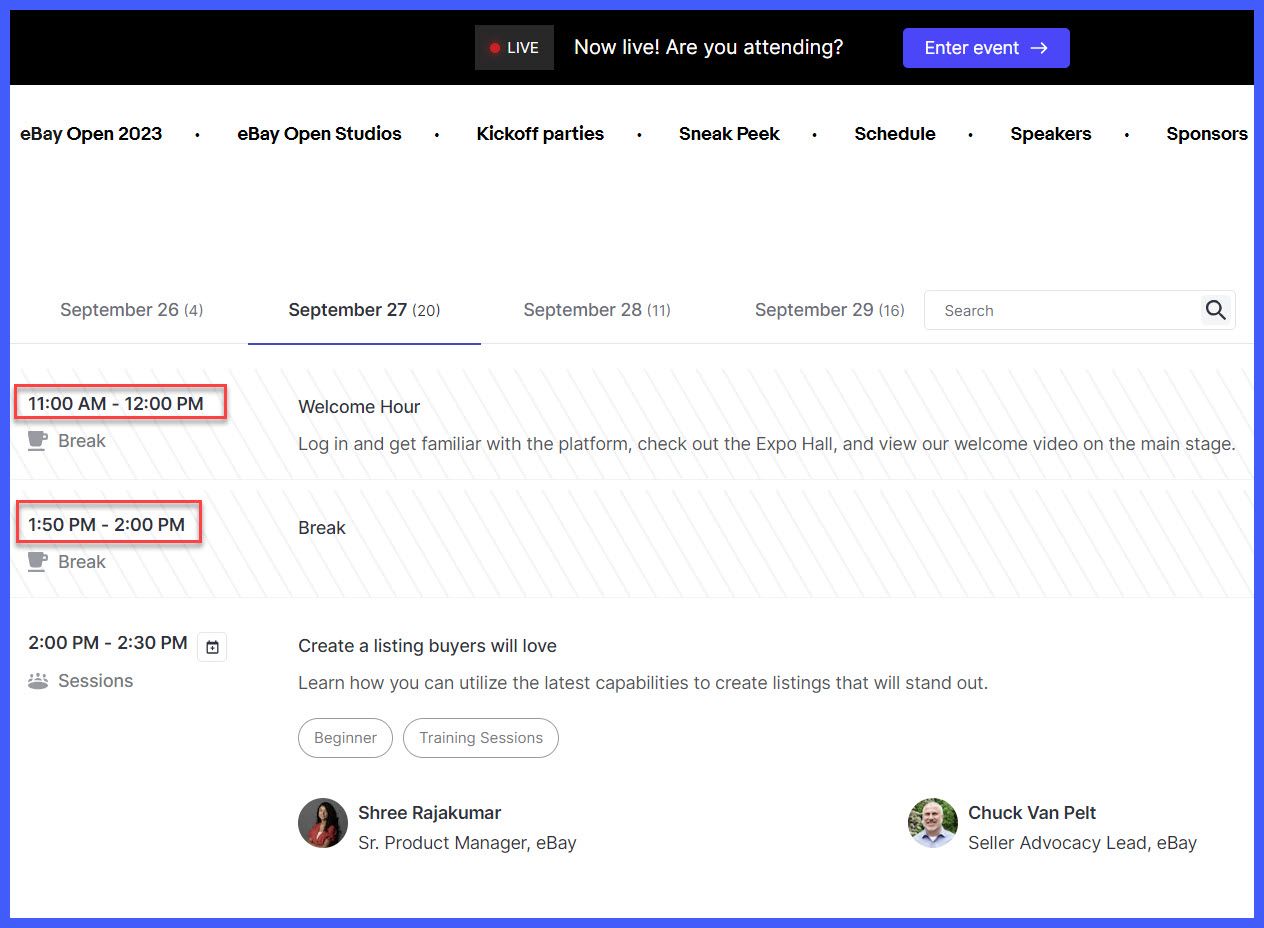 It looks like we have our answer - the September Seller Update for eBay Australia has just been published with updates for US, UK and other markets expected tomorrow.
---
Could the Fall 2023 eBay Seller update drop tomorrow?
eBay For Business podcast hosts Jim "Griff" Griffith and Brian Burke strongly hinted in today's episode that we may get eBay Open and a Fall update all in one!
Before signing off, Griff and Brian teased next week's guest and made some not very subtle references to the possibility of a Fall update.
Brian: Check the announcement board, especially this week at ebay.com/announcements for UpToDate Seller News.



Griff: Okay, are we gonna telegraph this? Let's just say that tomorrow's a big day and that if you want to stay updated about what's happening at eBay, then tomorrow morning, Wednesday, you're gonna want to check your email and the Announcement Board so that you stay updated.



Number two, don't panic. If you're unable to attend every session of eBay Open this week. Remember that all sessions will be recorded for viewing post the event so you can view those that you weren't able to attend.



Brian: Need to review anything in this episode. It's easy. Check the transcript for this and all episodes for follow up on what you've heard and to find the links we reference during the episode.



Griff: And on our next episode, we'll welcome back our good friend Andrea Stairs. She's coming back to the podcast to talk about both her new role at eBay, which is fascinating, and the new European Union regulations regarding online business sellers, which if you watch the news tomorrow in the announcement, you'll get an update about that particular topic. How interesting. Brian, Huh?



Brian: It's is.



Griff: Don't you just love when fall comes and you get updates in the fall?



Brian: Yes. Fall updates. Right along with the falling leaves. We'd like to, again, thank our guest this week. Dexter Bowling of ShoeBiz on eBay.
Last year the Fall update dropped the week after eBay Open, which makes sense because typically it's a lot to juggle and there's usually a team of eBay staff on hand in the community forums dedicated to answering questions about the update.
If they do release the update tomorrow, I suspect we won't see as much engagement in the community and instead eBay will encourage sellers to tune in to the virtual conference for details.
There's still time to plan your agenda for the big event with the first keynote starting at 9 AM Pacific, 12 PM Eastern September 27.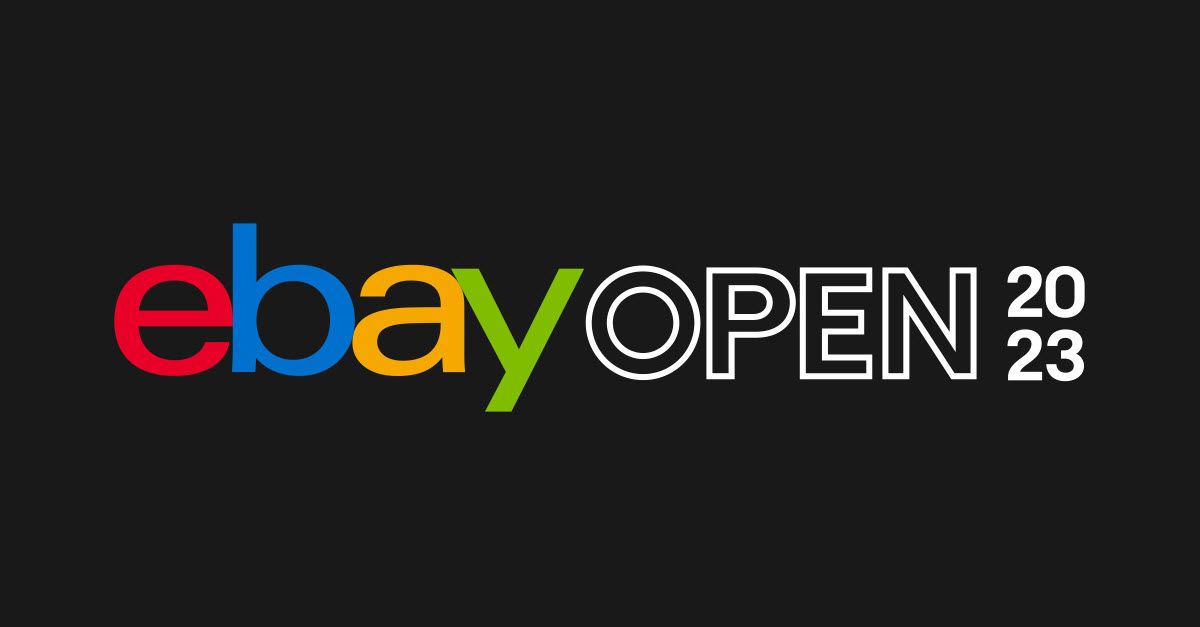 If you can't make it or just want to fast forward past the pre-recorded platitudes to the juicy details, stay tuned for full eBay Open 2023 and (possible) Fall Seller Update coverage from Value Added Resource!
---