Buyers Balk As eBay Expands Immediate Payment For Offers
eBay has expanded the Immediate Payment For Offers requirement to more buyer accounts but buyers are balking at being forced to enter payment details before making offers.
Why, all of a sudden, am I required to log into Paypal to make an offer on an item??
I went through with it this afternoon, and got the offer in.



It's just frustrating, every time I turn around, buying AND selling, that Ebay throws up another roadblock. It's like they are trying to discourage sales.



I've been a member, with the same payment method, for 20 years. So today, having to verify what is already on record, seemed pointless. It would have been much easier if they could have told me WHY they were asking me to do this.
I just now bailed out of a "make offer". Why should I trust eBay with pre-authorization to pay for something? Ebay doesn't trust me; I don't trust eBay! My mother taught me better than that.
One big complaint buyers have about this requirement is that it doesn't allow them to receive combined shipping if they purchase additional items from the seller after making an offer on one item.
Ebay & some sellers are experiencing declining sales, & manny buyers will effectively be discouraged to make multiple item purchases by paying the individual shipping cost on each item.



When trusting the seller to make good on a promise to combine shipping & refund their buyer the shipping overcharge,



if the seller fails to do so & in a timely manner, will Ebay issue the buyer a partial shipping refund ?
Don't let the numbers fool you, I have been buying and selling for decades with eBay. 85% of my purchases are with "make an offer" but now I HAVE to enter in payment info to make an offer. This has stopped my purchasing quite a bit. I'm down to just a couple of buyers I always buy from. How do I opt out of doing this?



I pay by PayPal so I can use multiple forms of purchasing power that are added in my wallet, not just a single specific form of payment. I like the options. This is really taking the enjoyment out of the haggling process of being here. Tell me this isn't a permanent fixture.
So you try to put an offer on an item, and you get a pop-up that says "Here's what's new! Now you CAN set a default payment option, and we'll automatically process your order if it gets accepted" How exciting! lol



Then you try to put an offer in and it won't let you UNLESS you select a default payment method! Now I also sell, so I know it would be a good thing if I automatically get paid when someone wins an item of mine. But why can't the ebay Gods just be honest and say "Now you MUST select a default payment method, or you can't put an offer in"?



I know it sounds petty on my end, but how many others walked away from buying on ebay because of the games they play? I went from selling 30 items a month to around 5, and I know the economy is bad, but maybe changes like this aren't helping either.
---
Immediate Payment Required On Offers is eBay attempt to address longstanding seller complaints about non-paying buyers but it's a delicate balance and there is always risk in adding friction to the buying experience.
This feature is optional on the seller side, but many sellers may not even be aware they have it turned on - eBay automatically opted all sellers in when they introduced it in 2021 and if a seller isn't aware of that, they may be losing sales and not know why.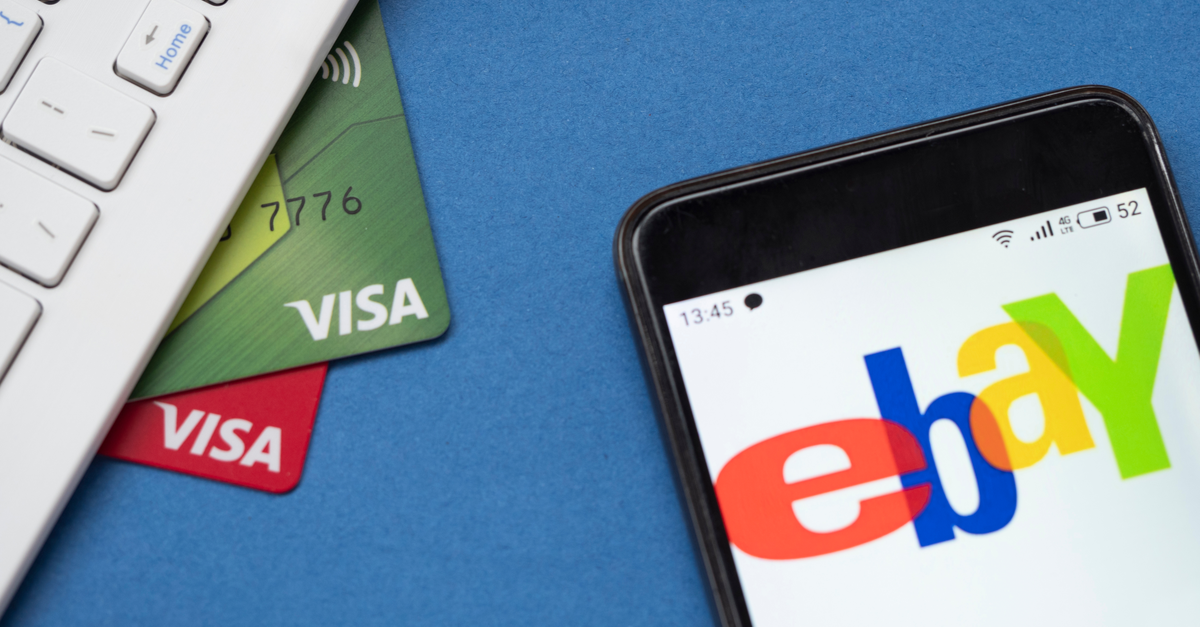 As a seller, if you do not want to require buyers to have to submit payment details before making an offer, here's how you can opt out:
Navigate to your buyer requirements at https://www.ebay.com/bmgt/buyerrequirements
Then uncheck the box that says "Require buyers to provide a payment method before they make an offer."

If you don't want to opt out of the requirement for all buyers, but have a buyer message you to request an exception and you are willing to do so, you can add just that buyer to your Buyer Exemption List to override the immediate payment requirement just for that buyer
https://www.ebay.com/bmgt/ExemptBuyers
---
What do you think of Immediate Payment Required for Offers as a buyer or seller? Let us know in the comments below!
---