eBay Social Sharing Fails As Meta & Twitter Cut Off API Access
UPDATE 9-16-23
Users are reporting they are able to reconnect the eBay Social beta tool to their Facebook accounts for now, but the regular share feature is still not working.
I was just able to relink my FB business page on the Seller Hub Social page and create a post that was successfully shared on my FB business page. Fingers crossed this fix will "stick".



I still cannot share from the listing page, but hey this is a step in the right direction.
---
eBay's social media sharing tool for store owners has run into problems as Twitter/X and Meta make changes to API for businesses.
The new tool rolled out earlier this year allowing store sellers to link to their social accounts to create custom posts with images, text and hashtags to share on Facebook, Instagram, Twitter and Pinterest.
Beyond the regular "share" button on listings that is basically just a way to easily share a link to a listing or store, this this Social Media beta functionality is more advanced, allowing the option to feature a single listing, a category, or your store with 4 listings selected to show in a carousel view and to see a 60 day history of social media posts made using the tool.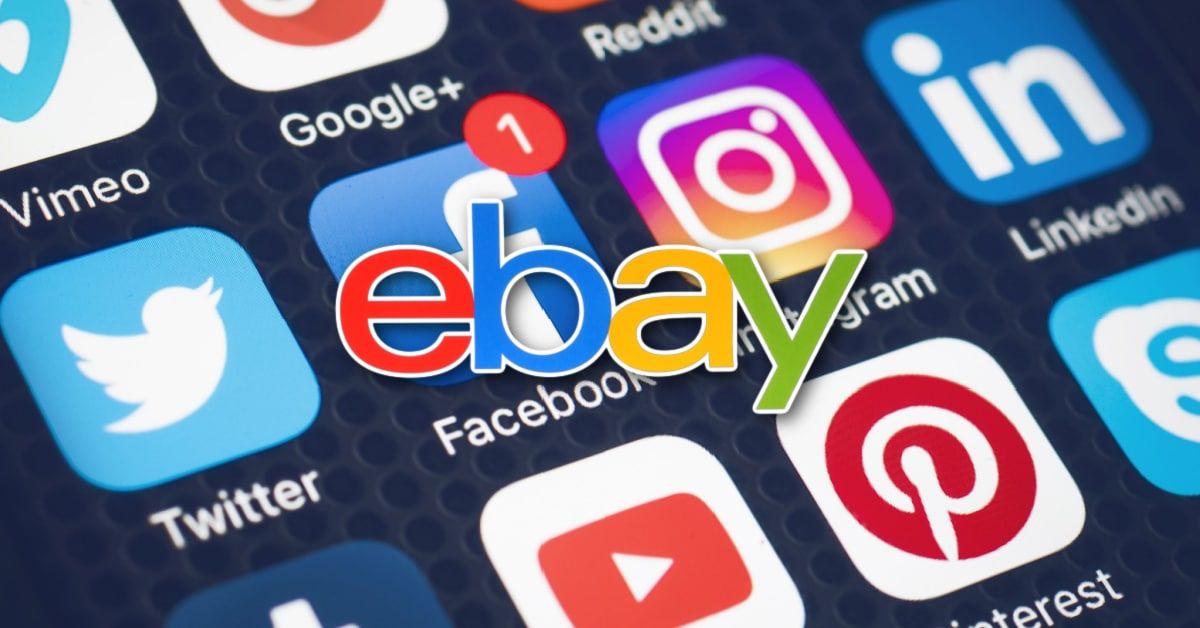 Unfortunately, as social media platforms like Twitter and Facebook have made recent changes to their API availability, it seems to have hamstrung this eBay feature.
eBay sellers first noticed the Twitter option was removed in June as Elon Musk made sweeping changes to the Twitter/X API offerings that required many companies to either upgrade to very expensive new plans or remove functionality that used the API.
Hi everyone - I just tried to post to my linked Twitter account from eBay's Social Media page and there's no Twitter option showing. Worked fine a couple of days ago. Anyone else have this issue?
When asked about it in a monthly chat, eBay community staff confirmed the removal was due to changes on Twitter's side, not eBay's.
What happened to Twitter? It was one of the platforms supported by this, and then vanished. My guess is, Twitter is a hot mess and this was a Twitter issue. But why did ebay not put up a statement confirming that it had been removed? One day it's there, the next day it isn't. That's not good communication.
Twitter is not currently available for the Social page, due to changes in Twitter's API support. While eBay is working on this, you can still share to Twitter from any share option across eBay's other selling flows.
And now users are also reporting issues with sharing to Facebook and Instagram, which community staff have now also confirmed are the result of changes to Meta's API policies and offerings - however, this problem is even worse as it appears to also impact the regular share link as well as the Social page.
As of this morning, I cannot share a listing on my Facebook business page using the Share link on the listing page. I can use the Store>Social tab to share a listing on my Facebook business page though.



After clearing the cache and cookies and signing into Facebook, I tried both Chrome and Firefox (Windows 10) with the same results.
Hi! I hope you were able to resolve this. Today Ebay Social is not even recognizing my Facebook page. It literally worked yesterday. It keeps on tell me to create a Facebook page. It then opens up a page that shows how to create a facebook page. I have cleared my browser, etc.
Devon@eBay responded:
I was able to get some insight to what is going on from the product team on this and here is what they said:



"Meta (Facebook) recently updated their API requirements for businesses on their platform and connections for third parties. eBay is currently looking into how to meet Meta's new API requirements, but there is no immediate deadline we can offer at this time for when this will be solved."
eBay has also added a banner warning on the Social page in Seller Hub alerting sellers to issues with Facebook and Instagram sharing - blaming it on an "outage" at Meta, which is very different from the answer given by community staff.
The following platforms may be temporarily unavailable for some sellers: FACEBOOK, INSTAGRAM, due to an outage from Meta Inc. Meta is actively working on resolving this issue.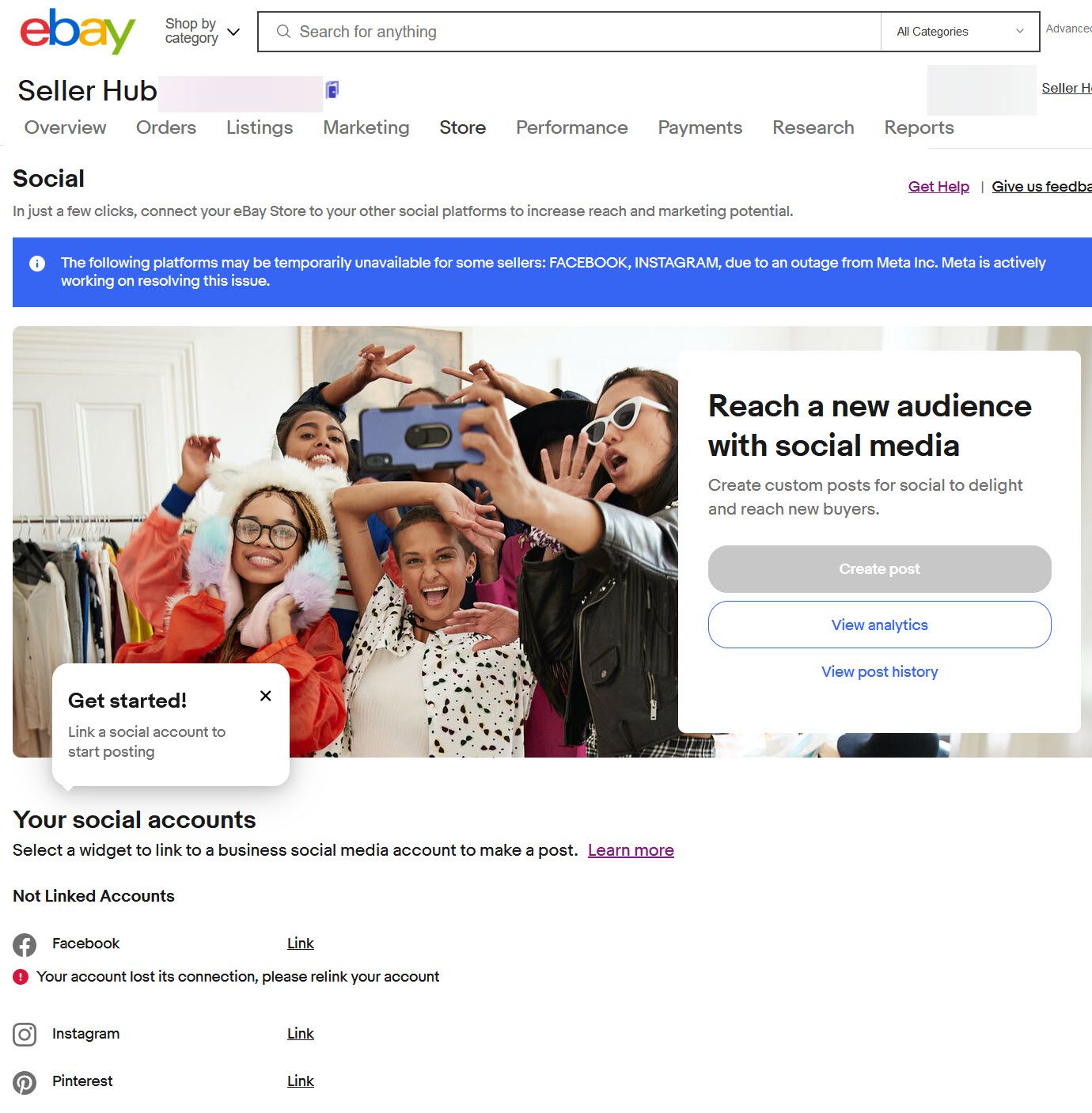 That just leaves Pinterest as an option at this point and so far at least, there have been no reports of problems sharing there.
Etsy just introduced a Share & Save incentive program giving sellers discounts on fees for sharing to social media and across the web.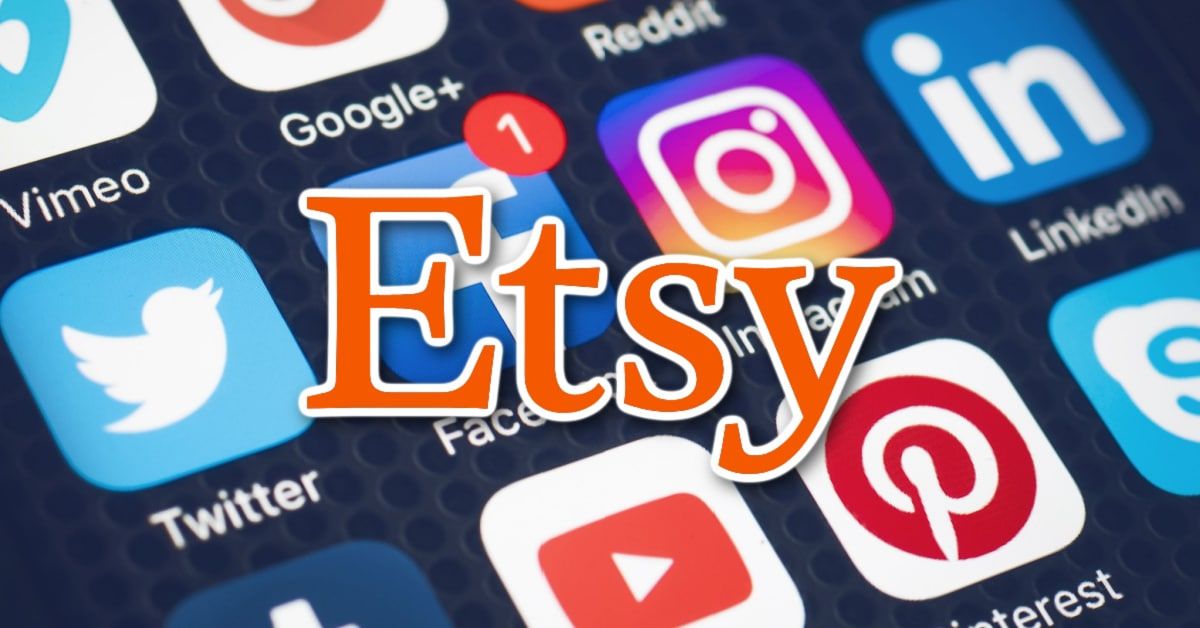 eBay had teased a similar feature "coming soon" back in 2021 but never followed through.
As social media companies act to restrict use of APIs and limit reach of posts with off site links, will sellers be forced to start selling on these social media platforms directly if they want to monetize their followings?
TikTok is swiftly building out their own ecommerce offering and if they are successful, it won't be surprising to see others follow.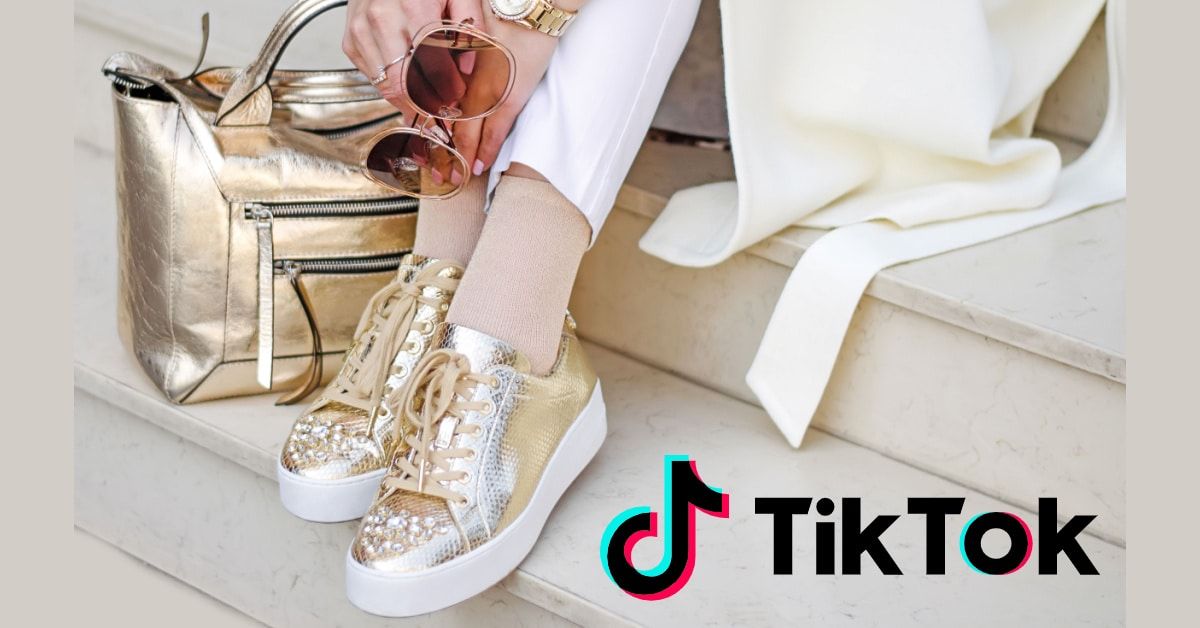 Should legacy ecommerce marketplaces be worried?
---
Let us know in the comments below if you are having problems with social sharing options on eBay or with the new Share and Save feature from Etsy!
---