eBay Social Media Beta For Stores Rolls Out To Select Sellers
UPDATE 7-5-23
Twitter has been removed as an available option in the Social Media beta page in Seller Hub, likely due to changes on Twitter's side involving API access.
---
UPDATE 4-18-23
The official announcement for eBay Social Media Beta has finally been posted the US community as well but again, still no mention of the promised discounted Final Value Fees.
---
UPDATE 4-10-23
eBay is now rolling out Social Media beta to the UK, Australia and Germany. However, there's still no mention of the discounted Final Value Fee social sharing incentive.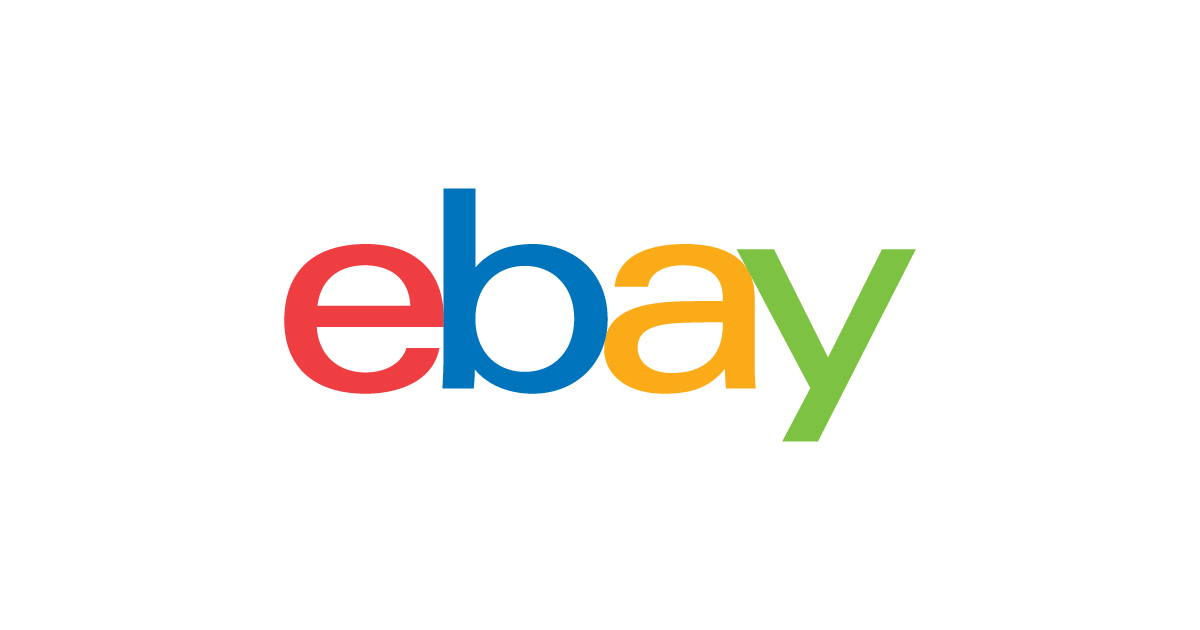 ---
eBay is beta testing a new Social Media sharing functionality for stores, currently enabled for Facebook, Instagram, Twitter and Pinterest and accessible for some sellers via the Social Media page under the Store tab in Seller Hub.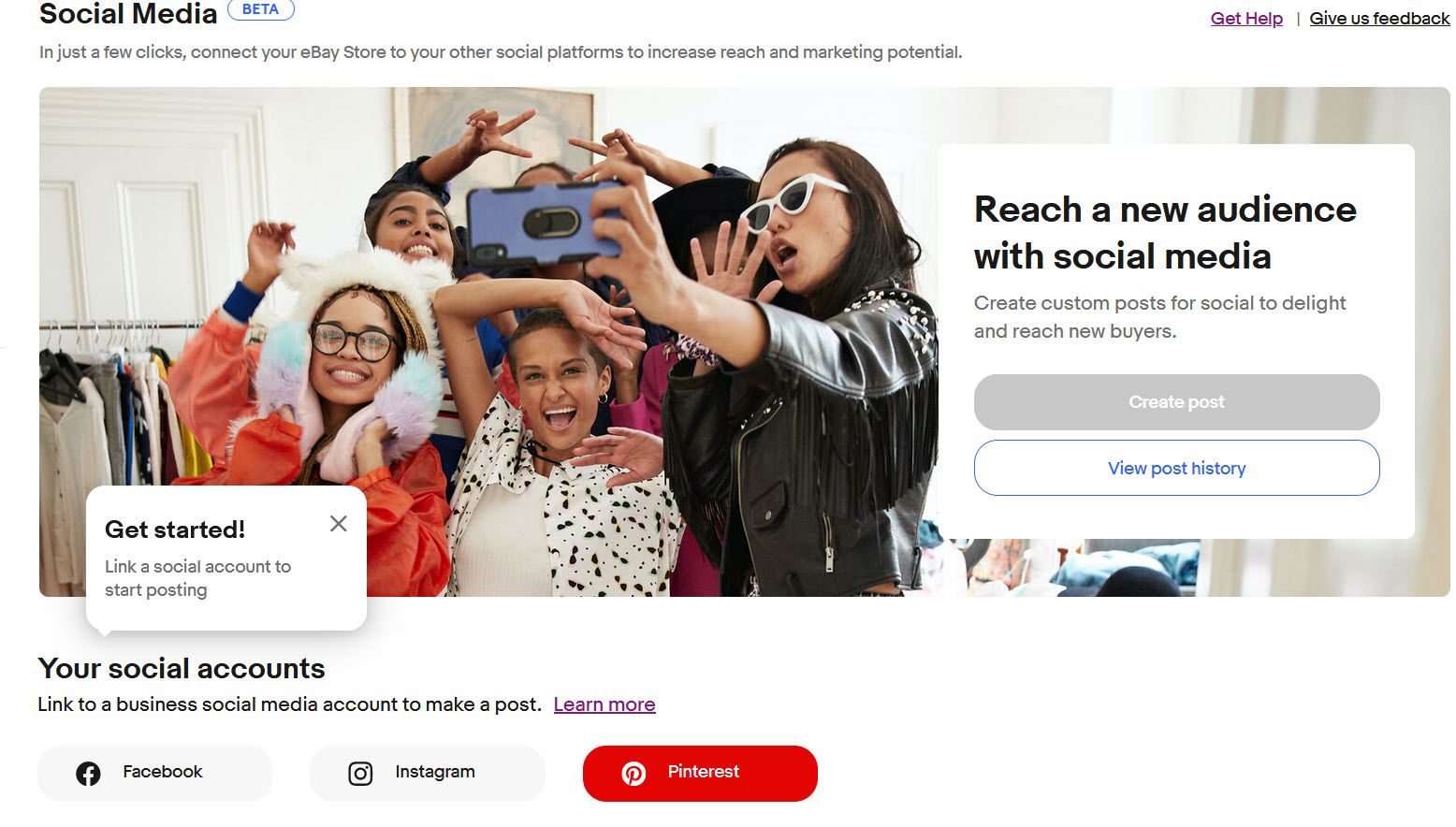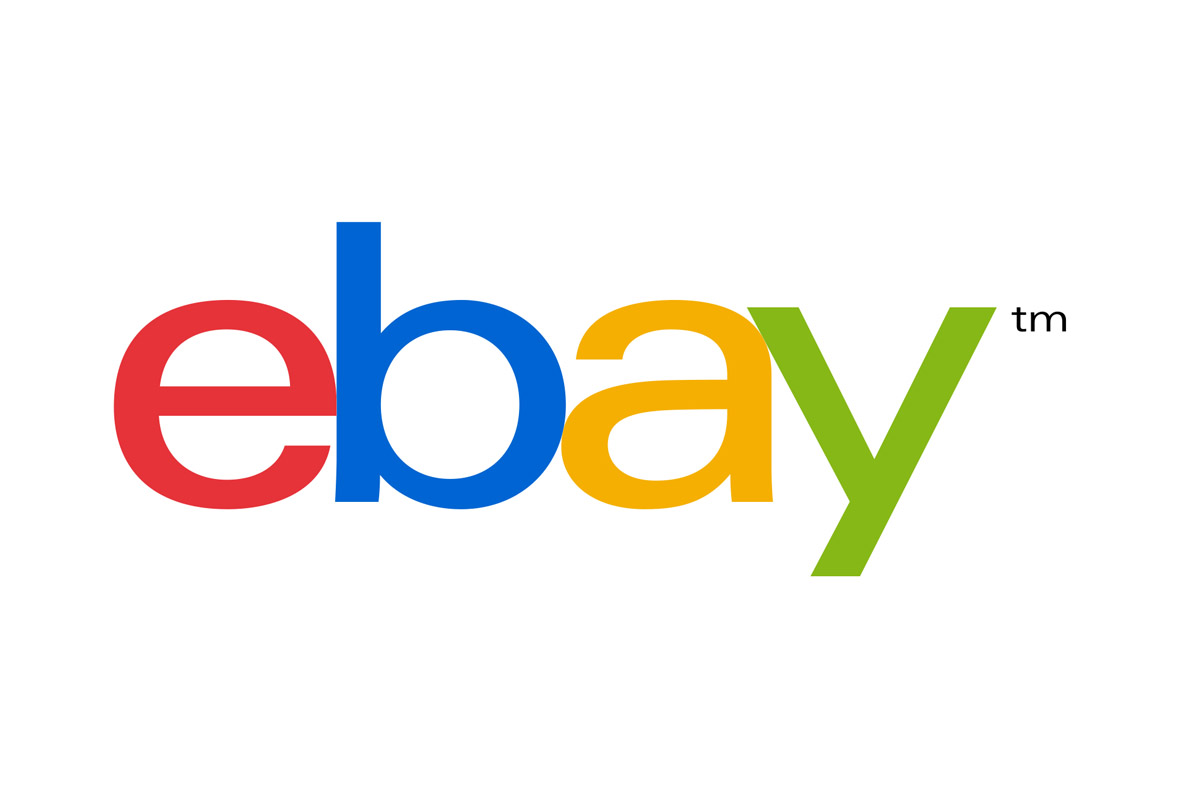 Here's what we know so far:
The Social page in Seller Hub allows store sellers to link to their social accounts to create custom posts and share to platforms including Facebook, Instagram, Twitter and Pinterest.



With the help of eBay, these posts can have images, text and hashtags that best highlight your Store, Categories or Listings on social media, to attract new and returning customers...



How to create a post

Note: Before creating a post, make sure you've linked to at least one social account.



To create a social post on the eBay Social page, follow these steps:

Click on the Create Post button
Once you've entered the create flow, choose which social channels you want to post to.
Next, choose what you want your post to link to and buyers to visit when they see your post - a listing page, your Store, or a Category page
Then choose at least one listing you want to have images featured in your post
On the next page, you can edit your post draft's images, text caption and hashtags
Keep in mind: you need to have at least one image in your draft in order to publish the post
Once you're ready, click the Post button at the bottom of the page
You're all set! Once the post is published, you can view the post on Facebook or Instagram, or go back to the Social home page to create a new post
eBay already had a "share" feature for popular social media platforms like Facebook, Twitter, LinkedIn, Reddit, and WhatsApp but it was basically just a way to easily share a link to a listing or store.
This Social Media beta functionality appears to be a little more advanced, allowing the option to feature a single listing, a category, or your store with 4 listings selected to show in a carousel view and to see a 60 day history of social media posts made using the tool.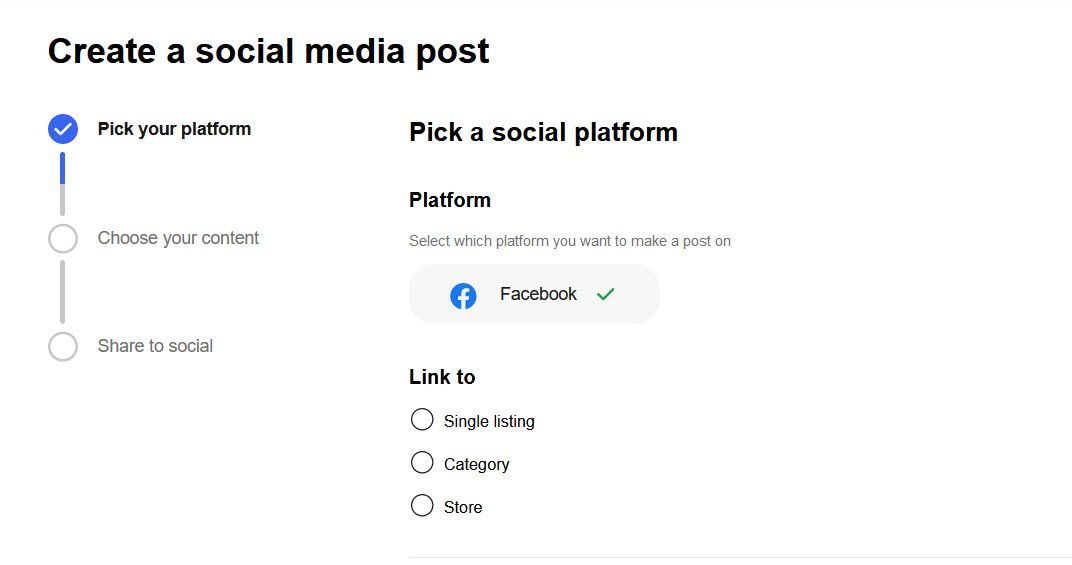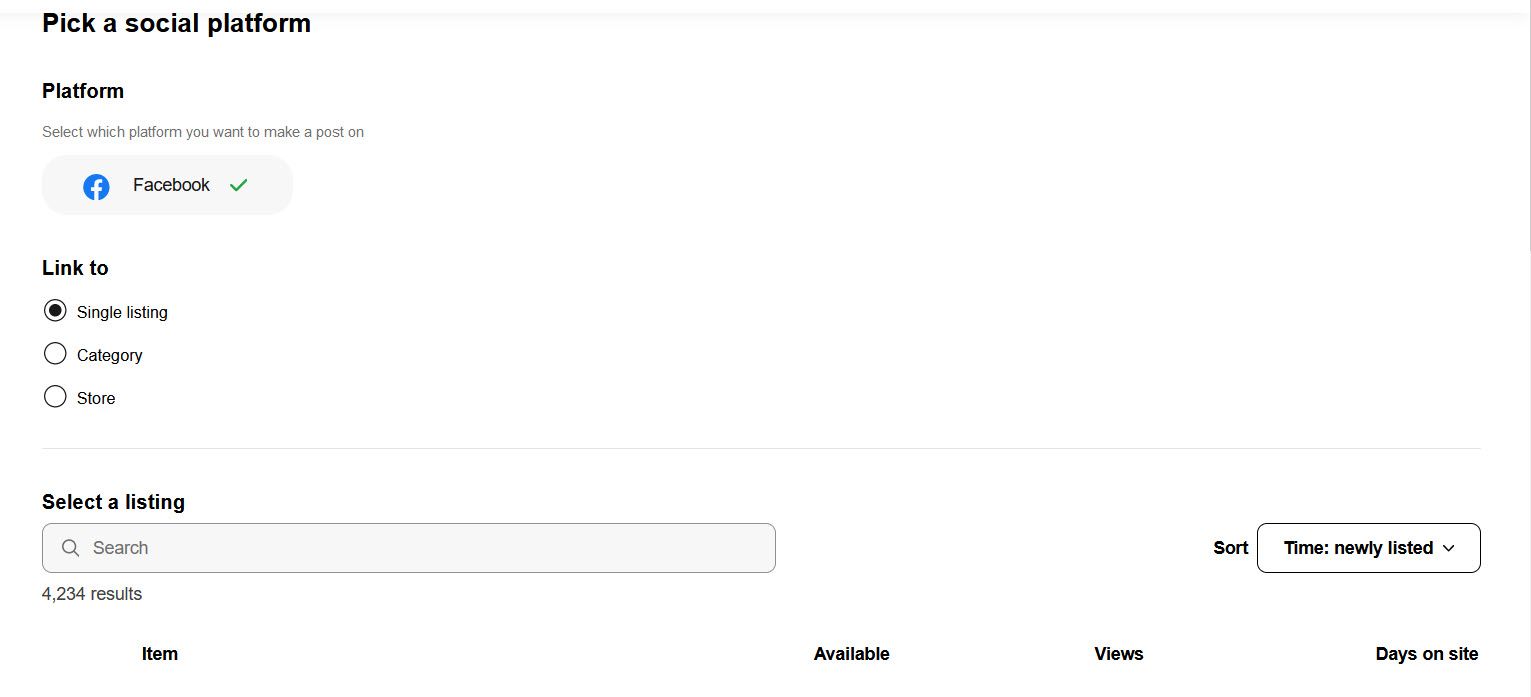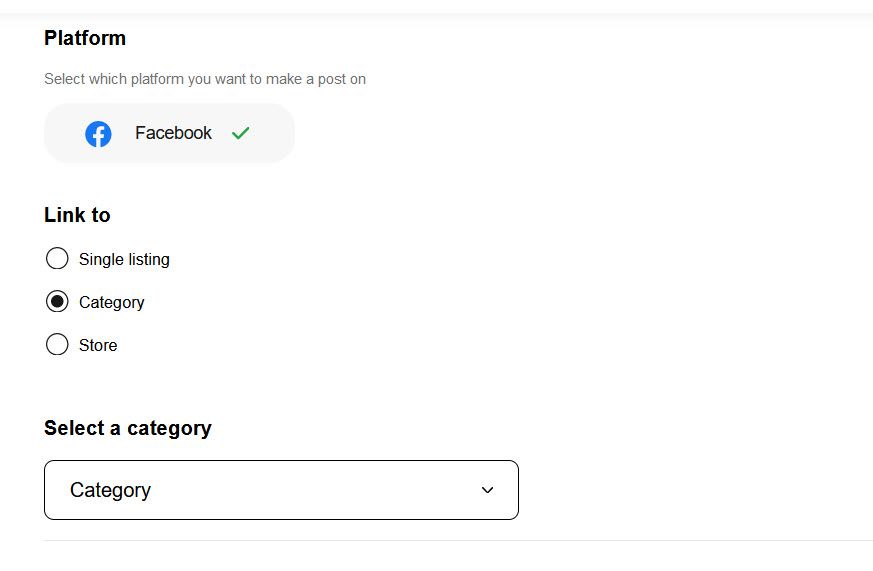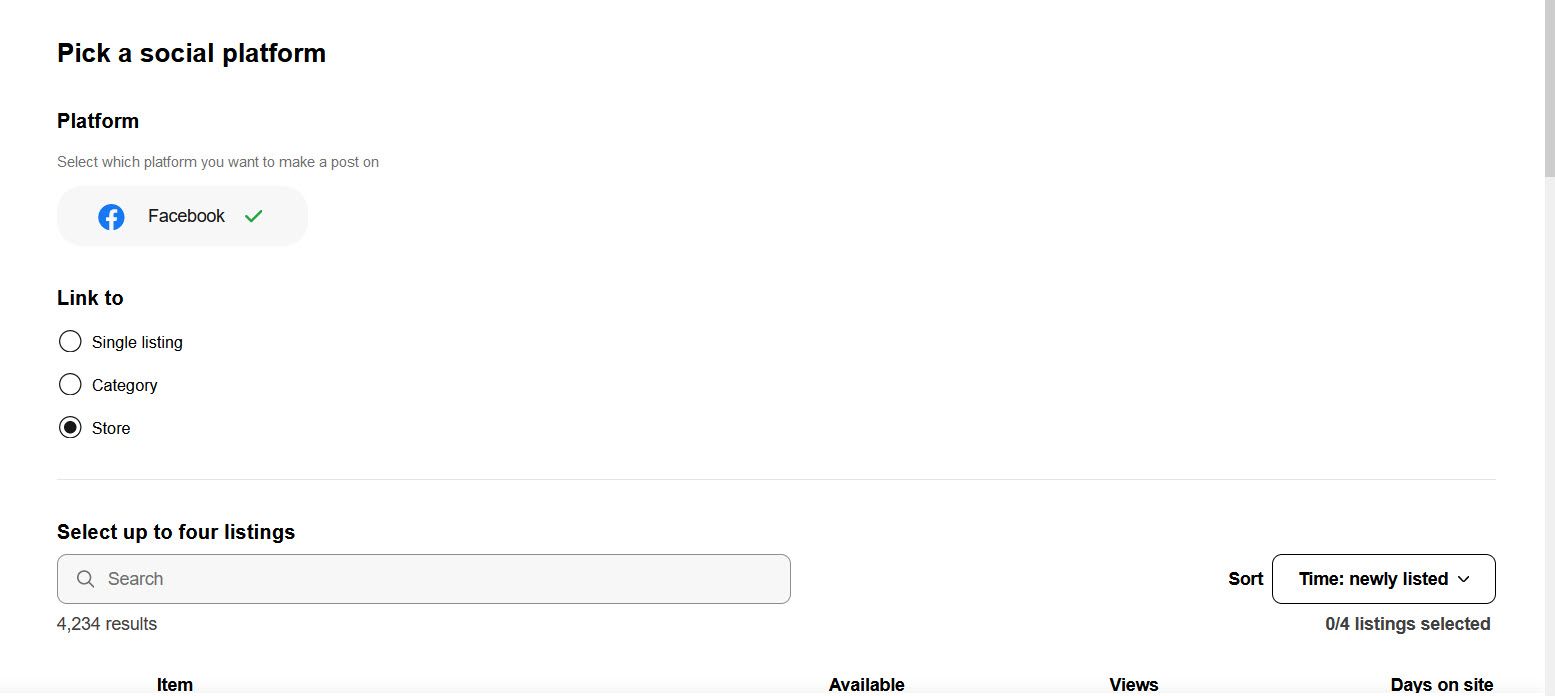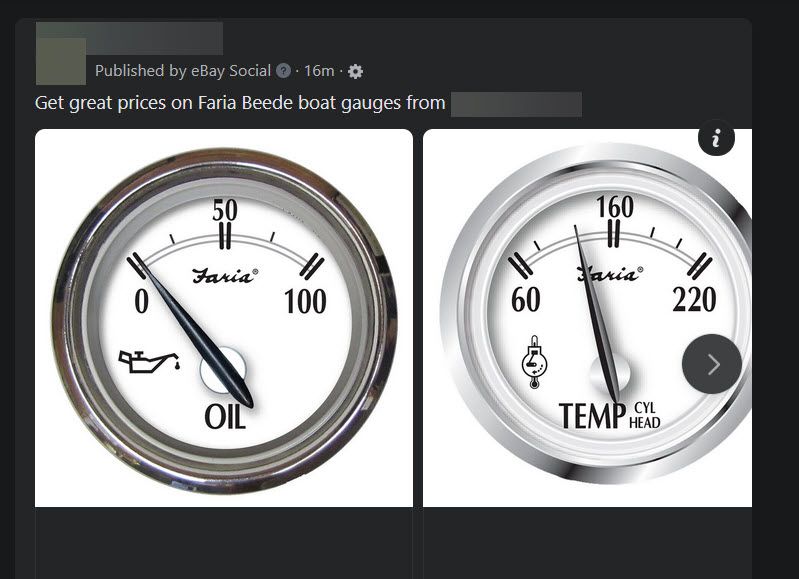 ---
Could this be the first step toward the long awaited discounted final value fee social sharing incentive ex-VP Stores Tom Pinckney talked about at eBay Open in 2021?
Tom said eBay would be adding a social media marketing incentive that will discount the final value fee to 2.5% + $0.30 per transaction when buyers buy from your social media posts, but so far the program has not been launched in the US and eBay has provided no updates on the status of this initiative.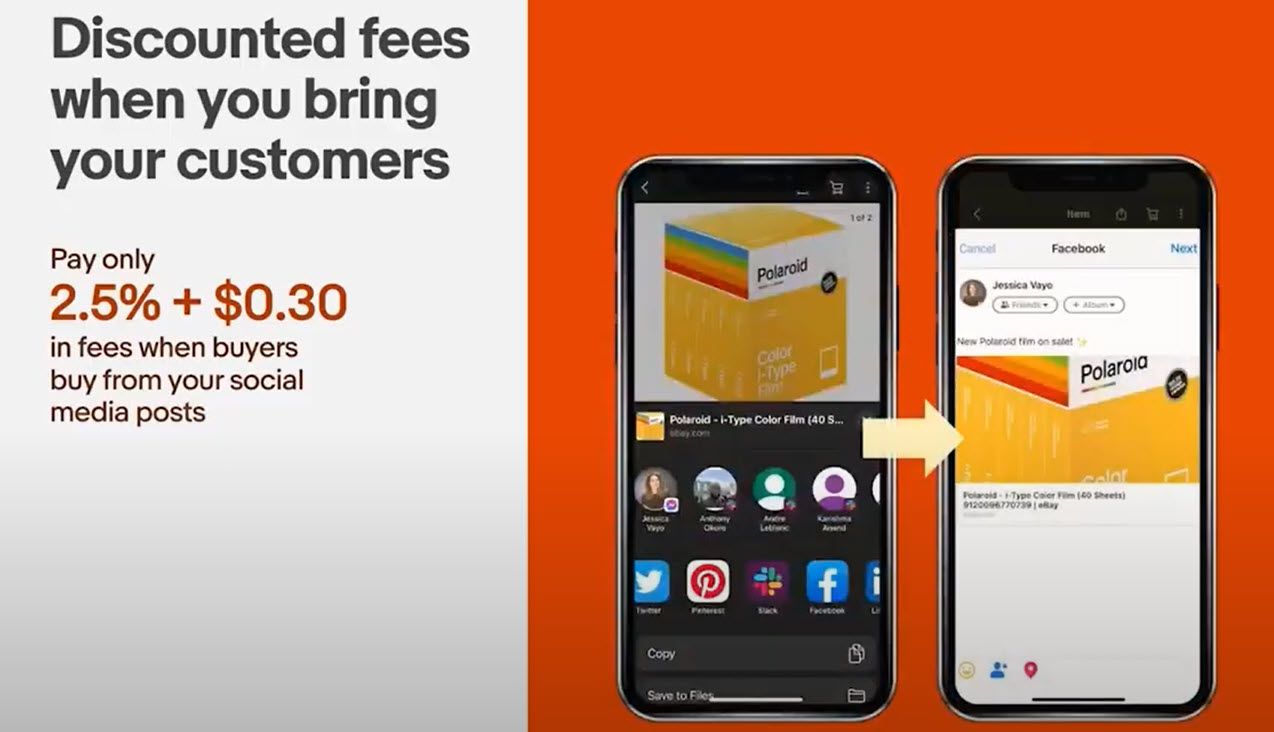 eBay did do a test run of the program in Australia for sellers with Basic, Feature or Anchor Store subscriptions from 26th July 2022 to 30th September 2022, but again there have been no updates since the test ended in September.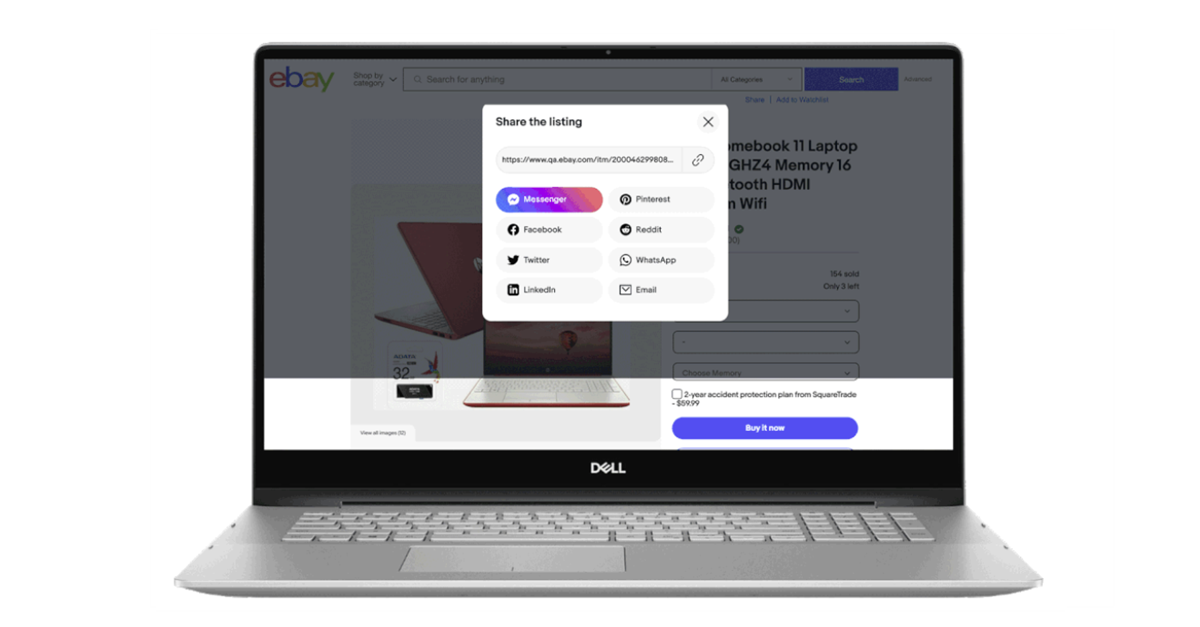 While there is nothing in the help and information pages about this new feature that says anything about discounted final value fees, the social media posts that are generated do appear to contain some kind of tracking code which could potentially be used to track clicks for attribution at some point in the future.
The history and status dashboard could also possibly be expanded to show click through rates and other important analytics.
But even if they do eventually use this new functionality to enable the promised reduced final value fee incentive, the question remains - will sellers use it?
The Social Media page appears to be a little easier to use than eBay's existing eBay Partner Network process for sharing, but why use it when sharing through ePN allows you the opportunity for $0 final value fees when sharing your own items?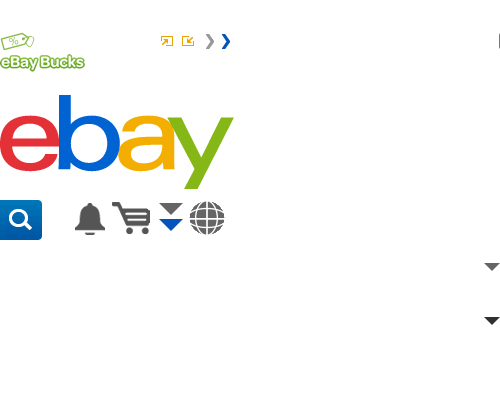 Earn commissions: You'll earn a commission when your visitors click on your links, and win or purchase an item. Commissions vary by product category and are based on a percentage of eBay's earnings for that transaction. When you drive a new buyer to make a purchase, you'll earn an additional commission bonus.



Get $0 Final Value Fees: When you sell an item through eBay Partner Network, we'll add a credit to your next invoice covering your Final Value Fee.
And with no financial incentive for this new Social Media beta program, why would sellers choose to direct their followers to eBay to purchase rather than to a direct website or to send a message to work out details of the transaction and provide a PayPal invoice for payment?
---
Have you used eBay's new Social Media beta feature? Let us know what you think about it in the comments below!
---