TikTok Looks To Pre-Owned Luxury, Collectibles & Sneakers To Build US Ecommerce Offering
TikTok is building up it's ecommerce operations, aiming to take significant market share in pre-owned luxury goods, sneakers and collectibles in the US, according to The Fashion Law.
A number of signs suggest that TikTok might make a fully-fledged luxury resale play as part of its impending stateside e-commerce push. For one thing, TikTok currently appears to be testing the prowess of pre-owned luxury goods as part of the beta version of its Shop offering.



TikTok began quietly testing its Shop feature in the U.S. last year, and while the involvement of brands, such as PacSun, Revolve, the Ordinary, and KimChi Chic, is notable, a look at a handful of other participants, including KimmieB Bags and My Gemma, could be telling. These sellers are offering up pre-owned luxury goods – including handbags from Chanel, Louis Vuitton, Gucci, Dior, Bottega Veneta, and co., as well as watches and jewelry – via storefronts on TikTok Shop, as well as their own e-commerce sites...



...All the while, TikTok has been building out its e-commerce division in the U.S. by way of some key new hires, as first reported by TFL. In November 2022, TikTok onboarded Aubree Gebhard – previously of resale company GOAT – for a "Global E-Commerce – Pre-Owned Luxury Lead" position. This post involves "launching live shopping for pre-owned and resale luxury, leading a team of account managers, creating physical resale trade shows, and working cross-functionally to execute product launch," among other things.



A month later, TikTok hired Rainee Walker as its "Global E-commerce Strategist." Interestingly, Walker's move to TikTok follows from an 8-year tenure at leading luxury resale company, The RealReal.
In addition to those recent new hires, TikTok also has several open job positions on the Pre-Owned Luxury Operation team including Head of Pre-Owned Luxury, Seller Manager - Pre-Owned Luxury Bags, and Seller Manager - Sneakers & Collectibles.
Not only is TikTok taking on niche marketplaces for these categories like The RealReal, GOAT, or StockX, but they are clearly aiming to take a bite out of eBay's current "focus vertical strategy" that has leaned heavily into sneakers, luxury watches and handbags, jewelry, and streetwear.
Business Insider recently asked eBay CEO Jamie Iannone about how he plans to fend of TikTok in these all important categories with magical AI experiences and eBay's live shopping functionality. (paywall)
Its new strategy includes building relevant experiences for shoppers and sellers, scaling tech solutions to be useful across eBay, and using new features such as AI and live commerce, or when sellers host a livestream where viewers can directly buy products.



When Iannone rejoined eBay as CEO in April 2020, he embarked on a strategy that included redoubling efforts on "focus categories" where eBay's users most liked to shop: sneakers, handbags, watches, trading cards, and motor parts and accessories. He said those efforts had paid off.



The company has historically faced competition from large retailers such as Amazon and Walmart. Now a new crop of players is emerging, emphasizing low prices at a time when consumers are increasingly price-conscious. TikTok, for example, is launching a program to enable Chinese merchants to sell goods to US shoppers, Reuters reported. Shein and Temu have similarly made huge inroads in the US market...



...Iannone is enthusiastic about the potential AI holds. His company has already integrated Microsoft's Azure cloud OpenAI technology to power what it calls "magical listings." The tech creates product descriptions based on an item's title, category, and other information input by the seller. The next version of that product is set to use image recognition, allowing eBay's sellers to create a product listing based on a photo....



...The company also hopes to engage new buyers through live commerce, a popular method of shopping in China. Live commerce has yet to truly take off in the US, as other early adopters, such as Meta, have seen.



Still, Iannone said more than 100 sellers had tried eBay's version and sold more than $1 million in goods in total...



..."One of the things that's really important when you think about other competitors is to really remember the scale of eBay," he said.
While Iannone tries to portray eBay's scale and size as a formidable force to be reckoned with, the reality is that larger, older company can often be slow to change and adapt to new trends, leaving room for newer or more agile competition to take a significant bite out of the market.
eBay launched its live stream shopping platform in June 2022 with a very small handful of carefully curated stores given access to the feature. Over a year later, they have just finally gotten around to adding auction format to live selling.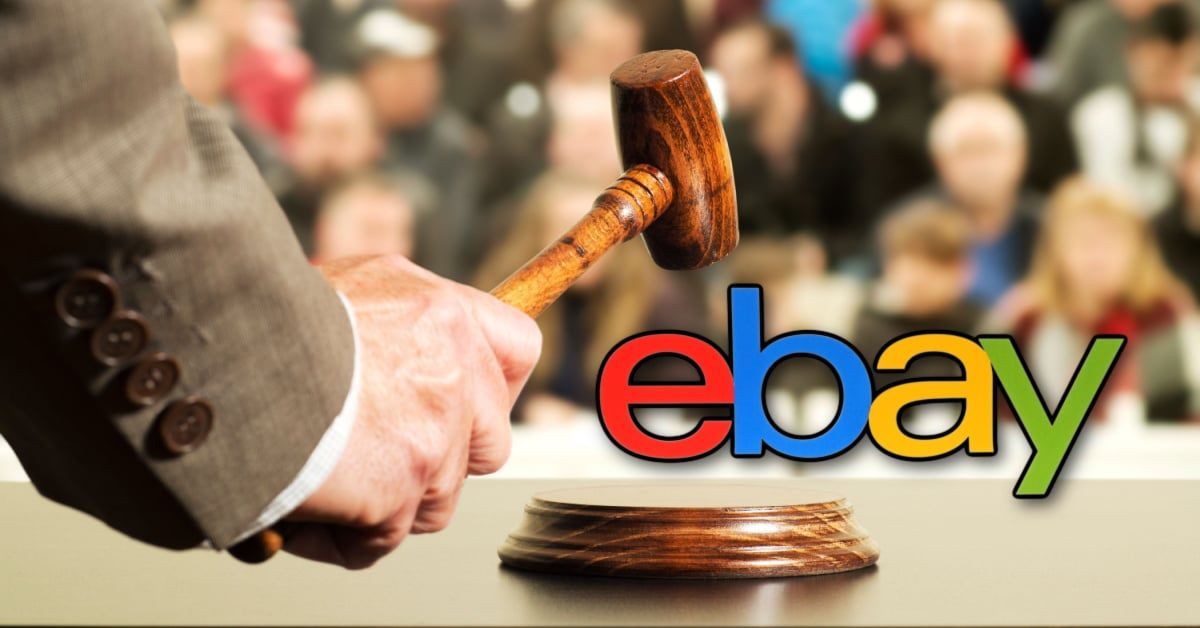 Onboarding ~100 sellers and selling $1 Million in a year is nothing to write home about and shows that eBay is not moving nearly as quickly as competitors like Poshmark and Whatnot to compete in the live selling space.
It does not appear eBay is too eager to ramp up the pace of eBay Live by opening it up to the wider seller-base any time soon - it is still an extremely limited, invite only "beta test" at this time.
That leaves the playing field wide open and TikTok already has a massive audience to capitalize on the live shopping trend to try carve out a sizeable position in the luxury and collectible resale space.
---