eBay Adds Auctions To Live Shopping Experience
UPDATE 5-6-23
A recent post on reddit confirms the bidding functionality on eBay Live auctions can easily lead to mistaken bids and needs a lot of work.
How many Live sellers are getting cancellation request because of this?
I was watching a stream, swiped up to close it and a few mins later received an email that I won an item and my offer was accepted. I have until May 8th to purchase it. It is way overpriced for what the item is, and I would literally be losing about $50 even if I were to get it and then sell it.



The only thing I can think is that when I swiped up to close the ebay app on my phone I accidentally hit place bid? Not sure if its that instantaneous on bidding. Ive never bid before intentionally.



Is there any way to get out of purchasing this?
---
eBay launched its livestream shopping platform back in June 2022 to great interest, but sellers have been frustrated with the slow pace of rollout and limited features of the program.
Initially eBay Live only featured trading cards but has since expanded to sneakers, jewelry, watches, and collectible toys.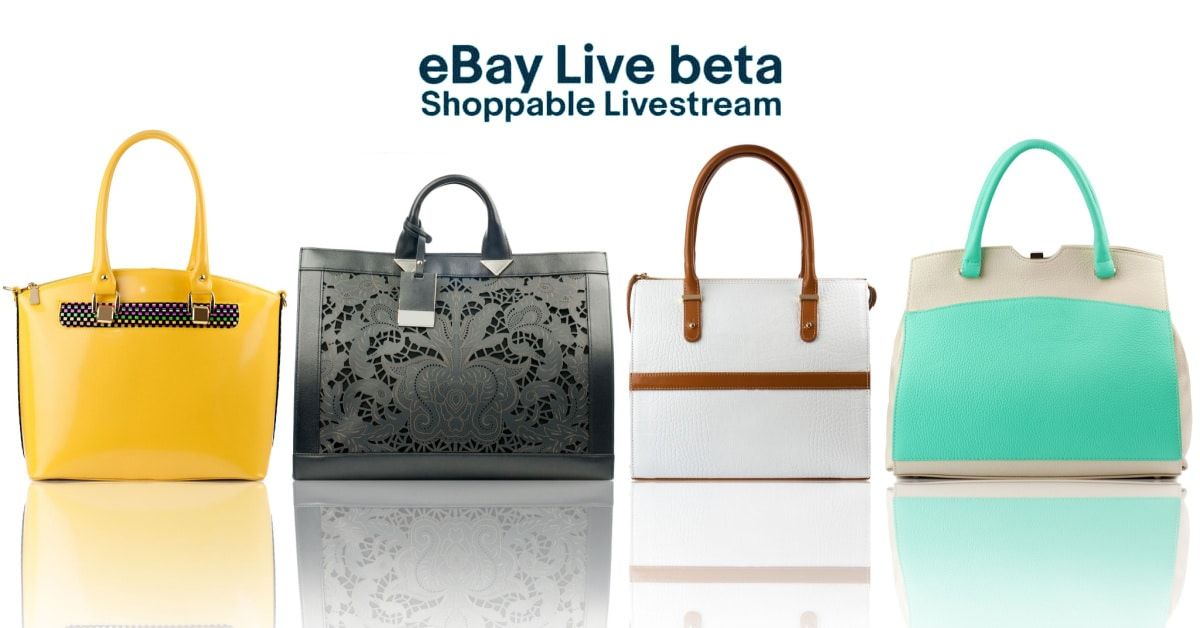 One complaint since the beginning has been that eBay inexplicably did not incorporate auction functionality from the get go - the Live shows simply provided links to Buy It Now listings for the items being shown, which was far less engaging and entertaining than competing live commerce offerings from Whatnot, Poshmark and others.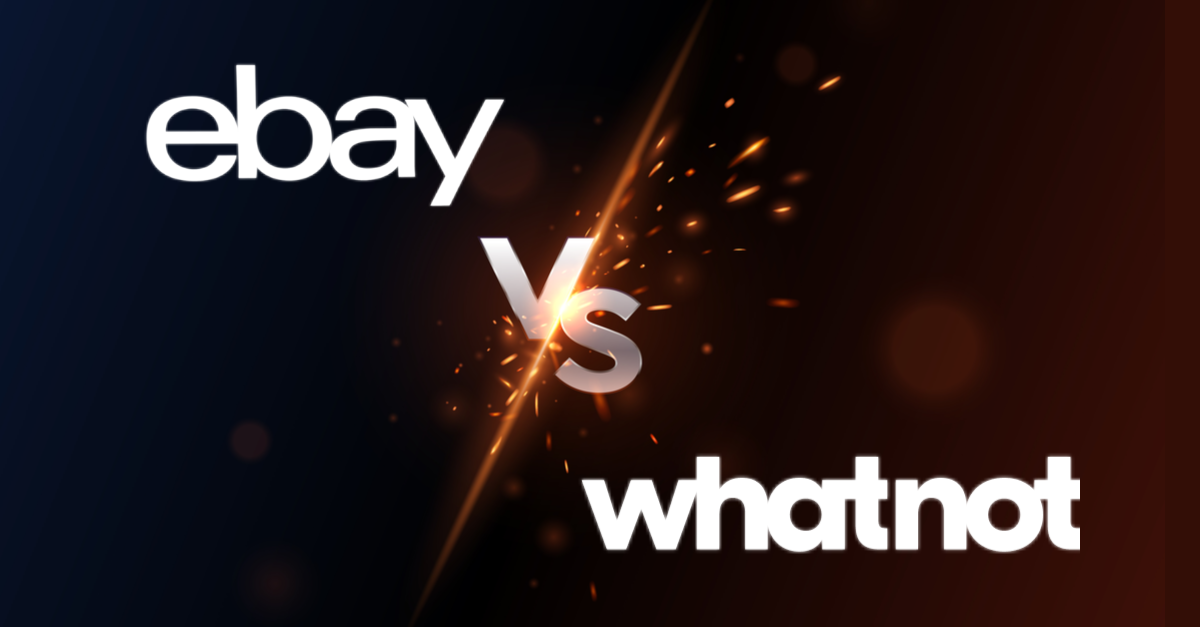 9 months on, eBay has finally added auctions to the mix.
Here's how it works:
The auction runs for a one minute interval and bids are in whole dollar increments.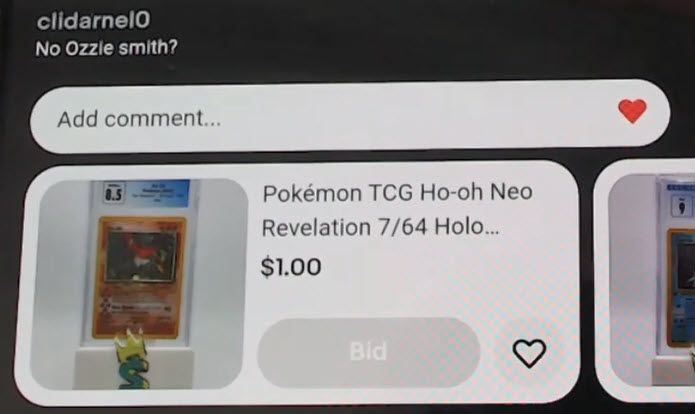 As bids are placed, they appear at the top of the chat window, but there's one big flaw in the functionality in my opinion - when you hit the bid button there is no other confirmation of the bid.
I was expecting some kind of pop up, or visual change in the bid button or...something to indicate my tap on the bid button had actually registered.
Because I was focused on the bid button at first, I didn't even notice the feed of bids above the chat, so I tapped the button again thinking it didn't work.
Judging by the number of double or triple back to back bids I saw being placed by others in the feed, it's safe to say I likely wasn't the only one confused by the user experience.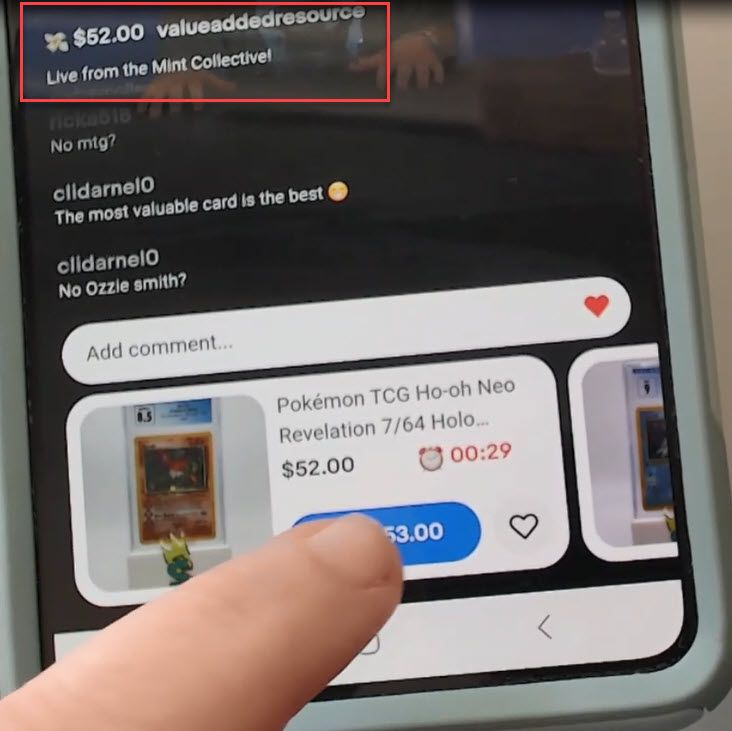 At the very least the bid button should give a visual indication it has been tapped, maybe with a temporary change of color. Even better would be requiring a double tap or other action to confirm bid.
As it currently functions, I can see a lot of room for error where a user may accidentally touch that part of the screen and not realize they have placed a bid.
To add even more to the clunky experience, no bids appeared in my Bids & Offers - Didn't Win section after the auction ended.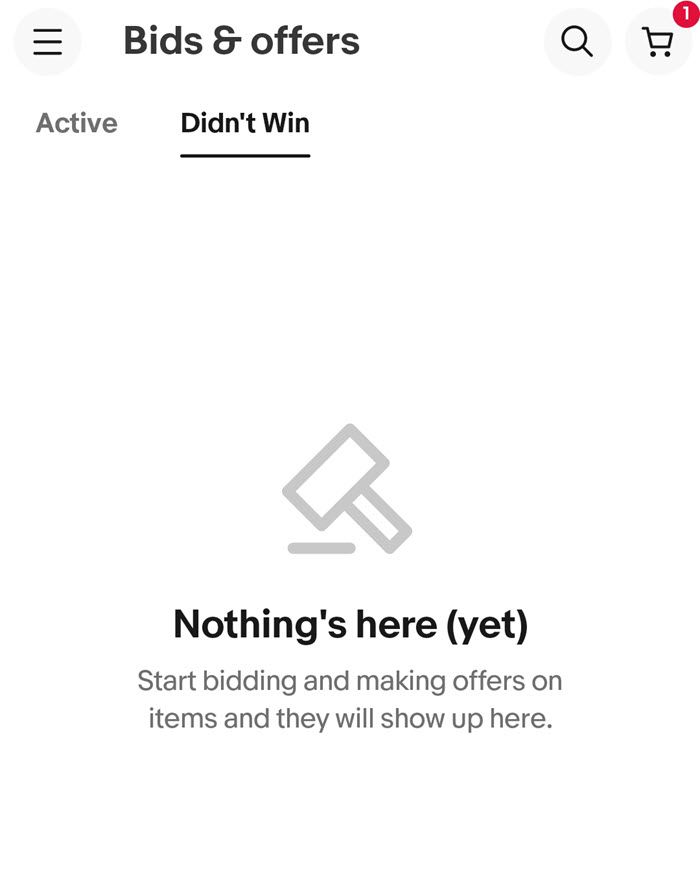 ---
Hopefully eBay will move quickly to improve the auction functionality, but there could be challenges as it appears they've recently lost Director of Engineering Buyer Experience Guy Rozenwald, who led the team developing eBay Live.
In a message on LinkedIn this week, Rozenwald bid farewell to eBay after 8 years.
Saying goodbye. After 8+ years it is time for me to say goodbye and move on to other challenges.



It was a great ride, one that I am proud of. From "disrupting" ebay by establishing the Taxonomy and Ontology domains, through bringing new approaches and technologies and founding the SEO group in Israel, to managing ebay's collections IL and establishing a new Live Commerce team and capabilities.
It also still remains to be seen when eBay will make Live available to the broader seller base.
It's still limited to "select" sellers and only in focus categories, with a clear emphasis on bringing social media influencers and those who sell on other marketplaces to the platform.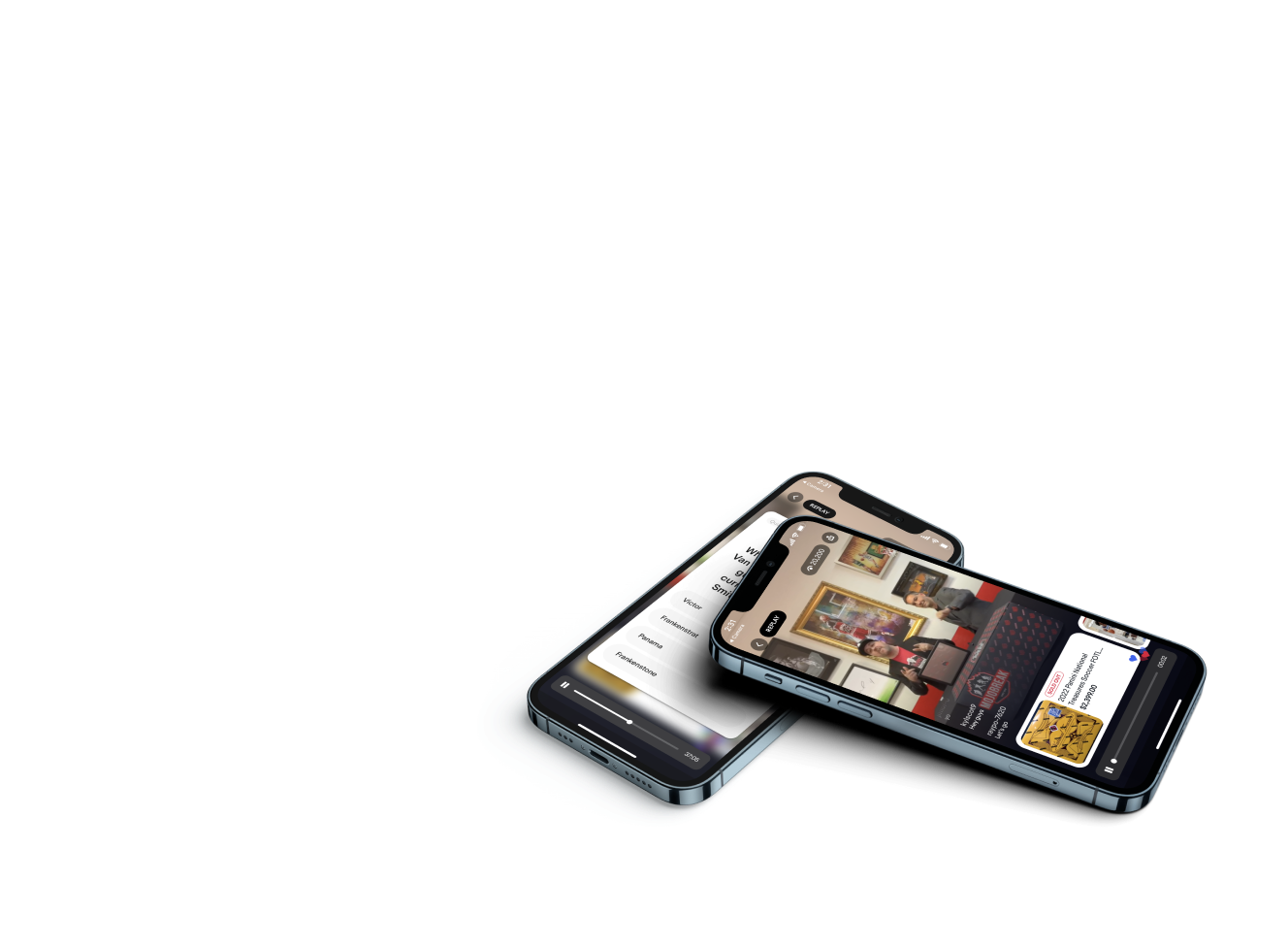 Express your interest in live selling with eBay
eBay Live is currently in beta with select sellers. Please let us know if you'd like to experience eBay Live selling and we'll notify you as soon as you're eligible to start selling live.



eBay Live is currently available for live selling in Collectibles and Luxury categories. Collectible items include sports trading cards, collectible toys, and comics. Luxury items include watches, handbags, and jewelry.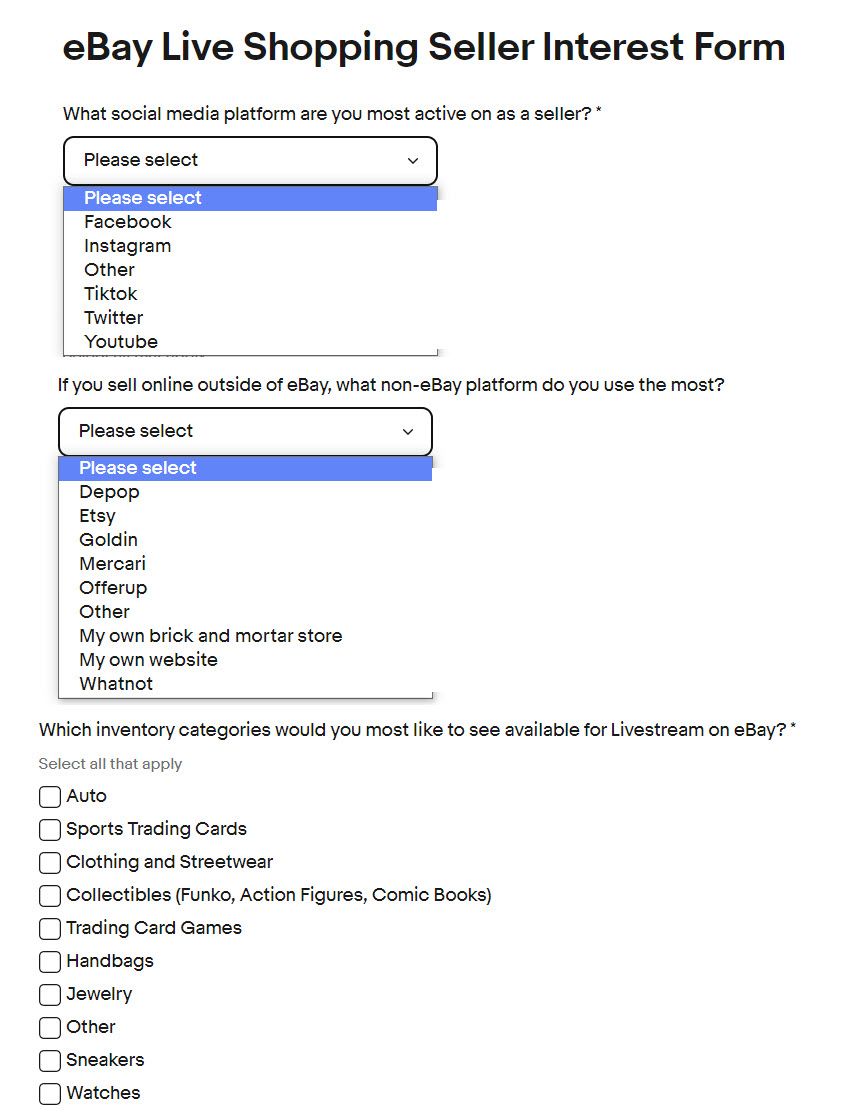 While it's good to see some progress being made, the pace of innovation may not be fast enough to capture significant market share as other marketplaces continue to beat eBay to the punch.
---
What do you think of eBay Live auctions compared to competing live selling options? Let us know in the comments below!
---