Whatnot & eBay To Go Head To Head Live From The National
UPDATE 7-29-22
eBay's Live event from The National will be broadcast on the eBay app July 30 at 12 PM PT/3PM ET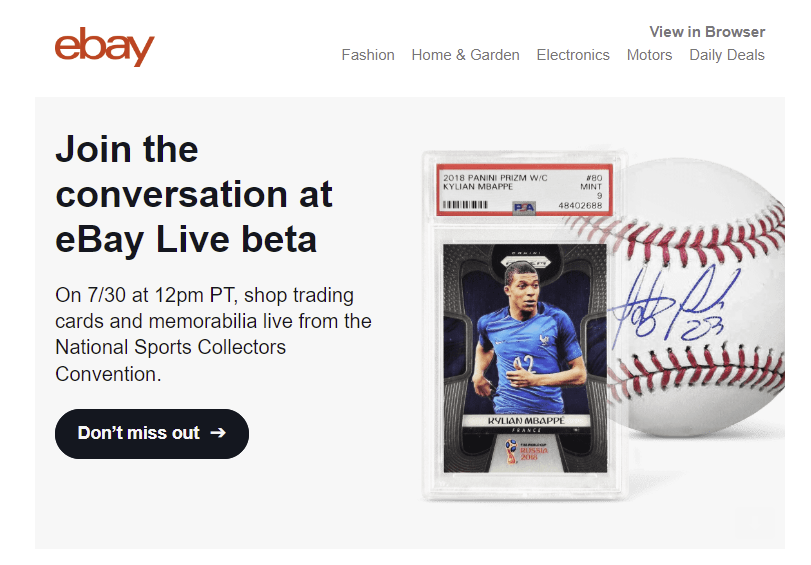 ---
Both Whatnot and eBay will be streaming live shopping events from The National Sports Collectors Convention in Atlantic City July 27-31.
Whatnot has partnered with Ripping Wax to sponsor the The Ripping Wax Case Break Pavilion a 5500 sq ft space inside the Breakers Pavilion holding the largest open floor booth space at the event.
LOS ANGELES--(BUSINESS WIRE)--Whatnot, the largest independent live shopping platform in the US, is excited to announce The Ripping Wax Case Break Pavilion powered by Whatnot. The live stream platform will be partnering with premier card breaker Ripping Wax for the National Sports Collectors Convention (NSCC) to host a 5500 sq ft space inside the Breakers Pavilion holding the largest open floor booth space at the event.



Whatnot will conduct a slate of programming featuring over one-hundred sellers on the platform live in Atlantic City, from July 27-31. Whatnot and Ripping Wax will host events throughout the convention that will bring an unforgettable experience to dedicated sports collectors.



"As a platform built by and for collectors and hobbyists, Whatnot is all about creating incredible interactive experiences for the most passionate fans," said Eric Shemtov, Head of Sports at Whatnot. "NSCC is unquestionably the most important annual event for sports collectors and we're thrilled to collaborate with Ripping Wax to facilitate memorable activations for event attendees."



"I'm extremely excited to be partnering with Whatnot on this exciting event," said David Gelfman, President at Ripping Wax. "As a company that has been part of the growth and popularity of the sports card industry since 2011, it is great to embark upon this innovative endeavor to continue to move the needle in reaching sports card enthusiasts in a variety of ways."



Whatnot will be announcing some exciting activations at the convention later this month. For more updates, please follow instagram.com/whatnotsports and instagram.com/rippingwaxinc.
---
Meanwhile, eBay has not yet released details of what they have planned, but have added The National to their list of events for their new eBay Live beta live shopping platform.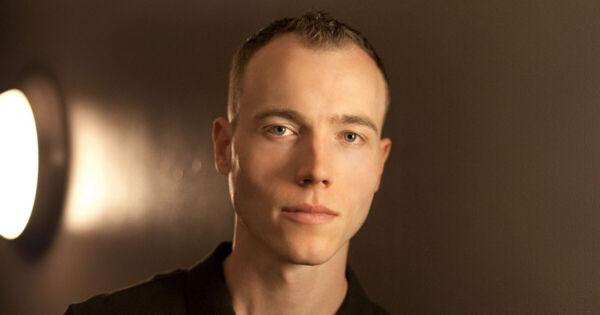 eBay Live beta launched last month with an inaugural live stream hosted by eBay seller Bleecker Trading and DJ Skee.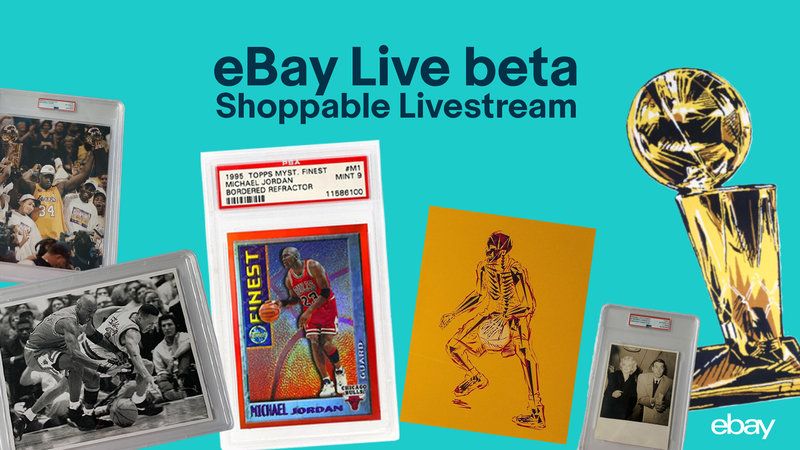 While the event went well from a technical perspective, many sellers believe eBay is late to the party on live streaming and trying to play catch up with a competitor that is already lightyears ahead.
In fact, several sellers took the opportunity to drop a link in chat to their Whatnot channels - clearly showing eBay is not the current market leader in this space.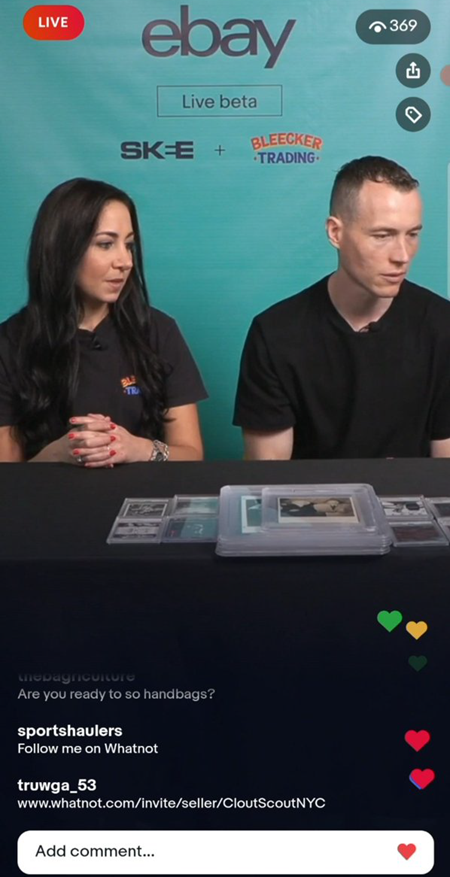 Since eBay has not yet released eBay Live beta to the broader seller community, my guess is their event(s) at The National will feature influencer partners and a few carefully selected favored sellers, like they did with the first event.
By contrast, Whatnot plans to feature over 100 sellers from the platform - once again highlighting the head start that Whatnot has in the live stream collectible selling market.
---
Will you be attending The National or watching live events from the show? Let us know if you think eBay or Whatnot will come out on top in the comments below!
---