Shopify Summer Editions 2023 Is Here With 100+ Updates & New Features
Shopify just dropped Editions Summer 2023, boasting over 100 new products and updates available to merchants on the platform, including the much awaited AI Sidekick commerce assistant.
Highlights include:
Sidekick
Sidekick is a first-of-its-kind, AI-enabled commerce assistant that gives business owners more superpowers on Shopify. It is purpose-built to answer all of their questions as they start and scale their business.
Merchants can task Sidekick with things like:

"Set up a discount for my holiday sale."
"Help redesign my store to feel more like summer."
"What are my best-selling products?"
"Walk me through a tutorial on preparing an email campaign."



Sidekick, which will be available in early access soon, is the centerpiece of Shopify Magic: a suite of AI-enabled features integrated across our platform, specifically designed for commerce. Shopify Magic combines the latest AI technology with our platform's data to help millions of businesses work faster, smarter, and more creatively.



We're unveiling nine new Shopify Magic features. Here are just a few highlights:

FAQ and response recommendations personalized for a merchant's store. Shopify Magic drafts custom replies for a business's most common customer questions, and a merchant can review, edit, and publish those answers via Shopify Inbox. Those answers are then automatically shared with customers who ask questions, instead of the merchant needing to respond in real-time.
Instantly generated blog posts for any holiday, business milestone, or campaign idea, with the ability to customize tone of voice and quickly translate content into different languages.
Instantly generated emails built for commerce with compelling subject lines, engaging content, and recommended send time for optimal performance.



Read about the rest here.



By integrating AI into Shopify's backend, we're keeping businesses on the cutting edge and helping them thrive in today's competitive market.
---
Shopify Credit
For years, we've seen first-hand how complicated business credit cards can be: confusing benefits, hidden fees, and credit checks that can negatively impact credit scores. But these cards are essential for business owners, so they still use them—on average, 53% of non-payroll spend occurs on a credit or debit card.*



Enter Shopify Credit: a business credit card** designed exclusively for Shopify merchants. Built in partnership with Stripe*** and accepted everywhere Visa is.



Shopify Credit users are rewarded with up to 3% cashback on eligible purchases. Our card comes with a hassle-free application process, and zero fees. That means no monthly or annual fees, no setup or late fees, no fees at all—period. The card scales alongside a merchant's business, with credit limits based on their sales (and not their credit history).



Shopify Credit is the latest offering in Shopify's suite of financial solutions that empower our merchants to get the most out of their time and money so they can confidently grow and scale their businesses. These products include:

Shopify Capital, which helps merchants gain access to working capital
Shopify Balance, which helps merchants manage their money
Shopify Bill Pay, which helps merchants manage and pay vendors
Shopify Credit is available to eligible U.S.-based merchants.
---
Shopify Collective For B2B Growth
Merchants are always looking for new ways to grow their businesses. One of the best ways to do that is to expand their product offerings, but sourcing new products and taking on the risk of buying inventory up front can be a challenge. So we built an easy way to solve this problem.



Shopify Collective is a new low-cost, low-risk way to increase business-to-business (B2B) sales. Merchants can now source new products from brands they love on Shopify that will ship directly to the merchant's customers.



Essentially, Shopify Collective allows cross-selling in just a few clicks. From their own storefront, merchants can add new products to their store without buying inventory or finding new suppliers, and earn a margin on each sale.
---
Shopify Connect For Multi-Channel Selling
As merchants grow their businesses, they also grow the number of platforms they use to sell products. 42% of online sellers operate through four or more marketplaces.



Managing these additional sales channels adds complexity, and merchants often need separate business processes or apps for each marketplace to handle orders, fulfillment, inventory, and product listings.



That's why we're launching Shopify Marketplace Connect: a single app for merchants to sell on all the biggest marketplaces—like Amazon, Walmart, and eBay—while connecting, managing, and fulfilling every order directly from within Shopify.



Shopify Marketplace Connect is an all-in-one solution that allows merchants to reach new customers and streamline their business operations.



This app is now available to all Shopify merchants, starting today.
Important note: Shopify Marketplace Connect is free to install, but may have additional costs - the first 50 marketplace-synced orders/mo are free and there's a 1% fee per additional synced-order after that, capped at $99/month.
While I'm sure eBay sellers are happy to have this as a possible alternative since eBay discontinued their free Shopify app last year, the costs can definitely add up.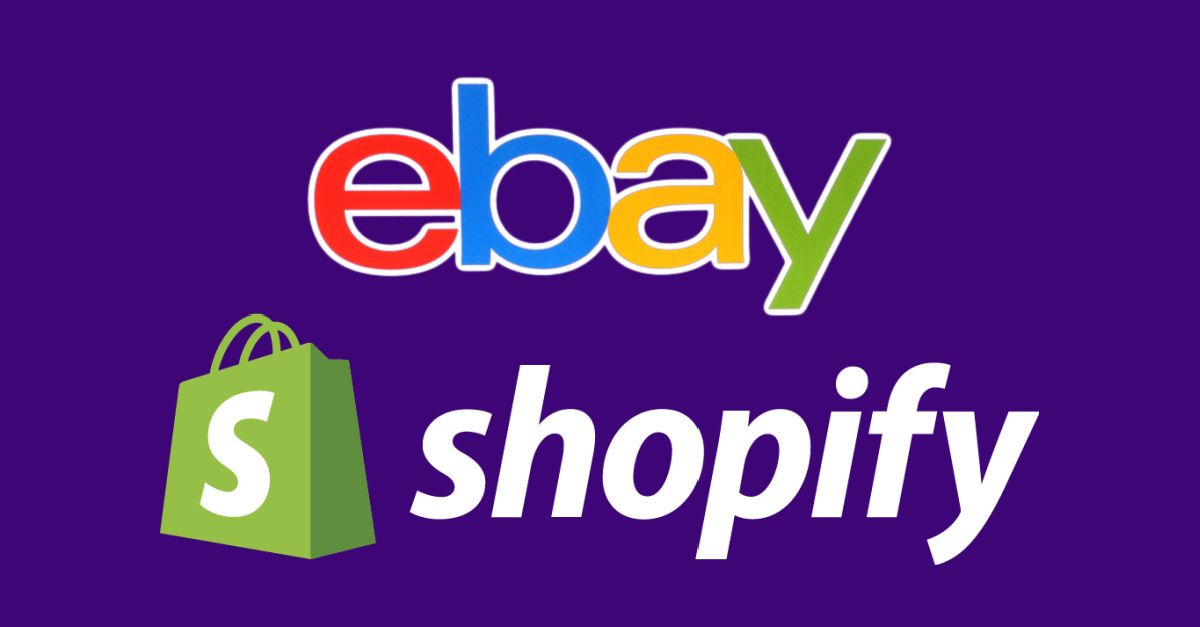 ---
Other interesting additions include Shopify Subscriptions for recurring revenue, Shopify Bundles, AI site design and text generation tools and more.
Check out the full update and let us know in the comments below what you think of Shopify Editions Summer 2023!
---