Are eBay Anchor & Enterprise Stores Not Getting Support They Pay For?
eBay Anchor & Enterprise sellers are reporting increasing difficulty receiving dedicated customer service, leading to questions about whether they are getting their money's worth for the store subscription fees they pay.
As previously reported, eBay customer service costs increased by $12 Million in Q2 2023, but that appears to have been largely geared toward developing and deploying self service options and AI chat bots, not highly trained human support agents.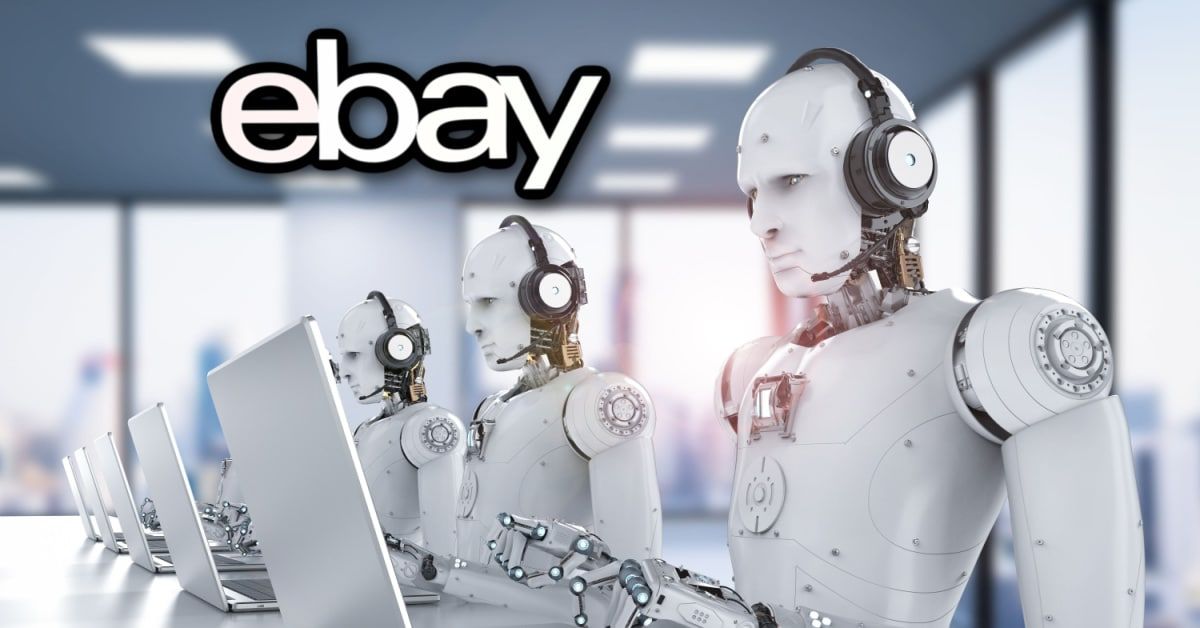 Sellers who shell out $299.95/month or $2,999.95 a month for an Anchor or Enterprise level store subscription are supposed to have access to dedicated support that can help them above and beyond the normal support channels.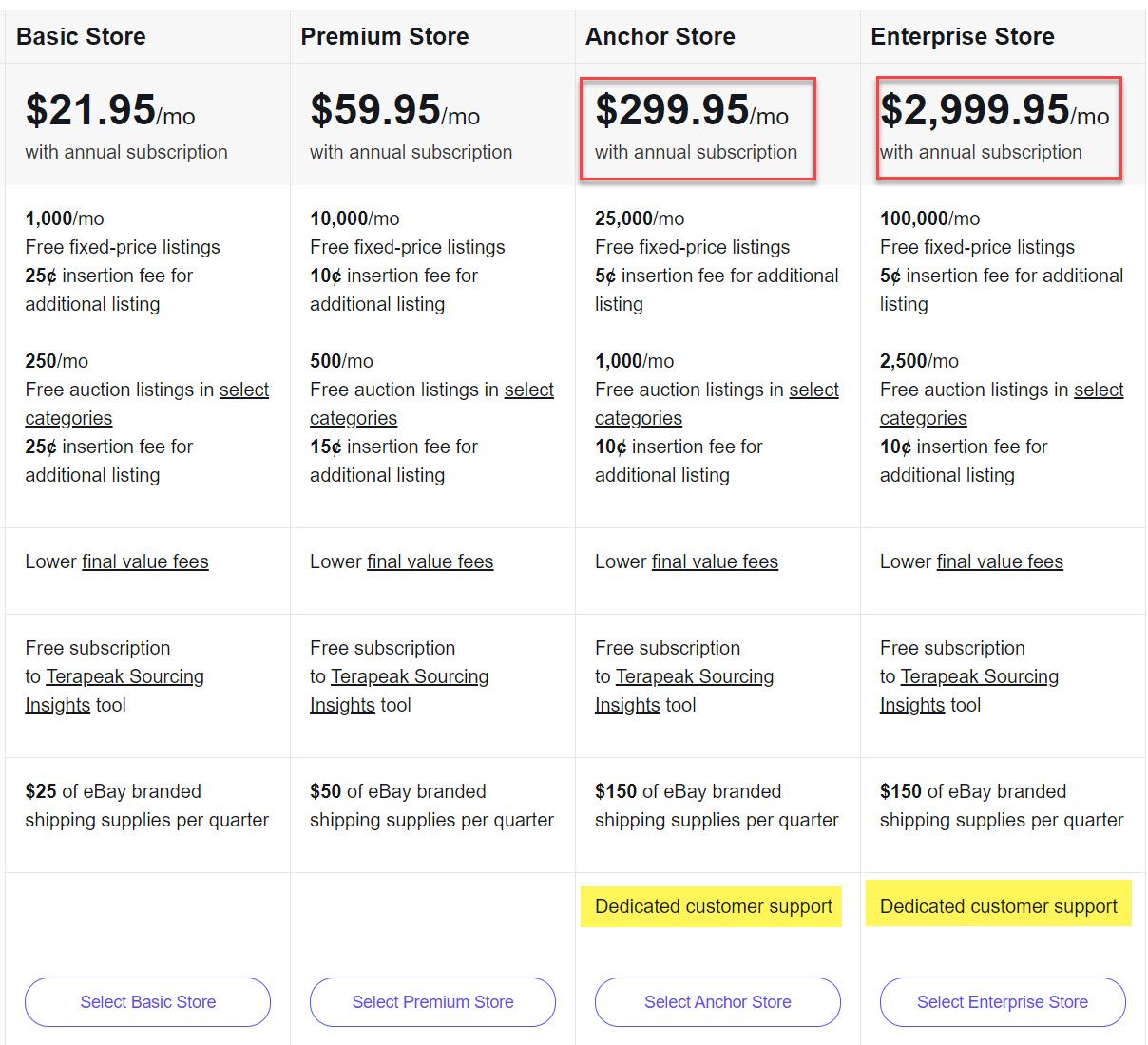 However, many sellers with those store subscriptions have recently reported they are no longer able to access that dedicated support by phone and when they call in, they are directed through a labyrinthine phone system that directs them back to the online chatbot system.
We have an anchor subscription and were using the dedicated support line to reach US based agents. 877-322-9227 no longer works. It doesn't matter what I say, it will incessantly tell me to look online for help vs connecting me. Is anyone else having this problem?
I experienced the same thing yesterday. I then had to go online and jump through hoops to get someone to call me back which they did. Unfortunately, the guys accent was so thick, I could hardly understand him.
Same thing since Mid July. I actually received a call from someone in merchant support that said they did some system change to the IVR and that is when the issue started. He said that the change was made to help prevent callers that were not qualified for that support line from getting through and it has effected about half the stores that are qualified.



The email support takes days and most the time responses come from the general support - so not very helpful. I keep requesting call backs from Merchant support - NOT general support, but not successful.



We upgraded just to have the support and now can't even access it. Very Frustrating. I feel like the stores affected should be given a partial store fee refund since we can't access the support we are paying for.
One seller in the eBay community even reports he was explicitly told that dedicated Anchor support no longer exists!
First of all, I have an anchor subscription. Per ebay's own page:



"Anchor and Enterprise Stores have access to dedicated customer support by phone and email—wherever, whenever you need it"



On May 19 I received an email stating on May 22 my support was changing and I would be taken off anchor support. To continue I could upgrade to an anchor or enterprise store. Thing is, I ALREADY HAD AN ANCHOR STORE.



Since that time I have been paying my Anchor Subscription, and probably had 20 ? 50? (too many to count) calls to support, ebay for business on facebook, the anchor support email with absolutely zero success in getting this mistake corrected. This is a MISTAKE EBAY MADE and it has yet to be fixed. In this process I have been given outright false information, misinformation, had broken promises for callbacks, updates, and refunds. I have been yelled at, hung up on, and at one point told that "anchor support no longer exists" - and that was from a "supervisor" with "ebay leadership" (probably the biggest joke of a title you could give to some of the ineffectual agents). What I have actually received is just about every excuse in the book for complete failure.



Sadly, there isnt even a workaround. Overseas support cannot transfer to that team. If I call the number for anchor support, no matter what I just get referred back to the website. Ebay's overseas support is wholly unqualified, unprepared, and uninformed to deal with this issue. I have spent (wasted) over 100 hours of my time trying to get ebay to CORRECT THE ERROR THAT THEY MADE.



EVERY SINGLE TIME I have been assured something would happen by a certain date/time, it didnt. EVERY SINGLE TIME I am promised a call back it doesnt happen. It is 100% Clear that Ebay's overseas support team is measured only by call times/numbers and not resolutions (there are some exceptions). They are more interested in getting you off the phone than actually solving problems. I've worked in call centers before. It's pretty easy to tell what metrics agents are measured by.
eBay consultant Kathy Terrill (I Love To Be Selling), who works very closely directly with high level eBay personell as a Small Business Ambassador and serving on the eBay Ads Seller Advisory Board, revealed in a recent video that eBay has put in vetting procedures to make sure the "dedicated support" that is supposed to only be for Anchor and Enterprise store subscribers isn't being used by other sellers.
..Yes anchor and Enterprise okay it's the two top tiers they have what's called dedicated customer support...they have a dedicated line where they can just call direct they don't have to ask for a callback, it's part of being a higher level seller and it's part of paying a higher fee they have a dedicated line and also I'm getting messages from sellers saying I can't get through on the dedicated line...



...so I reached out to a couple people so what happened was I know this would surprise you um I think there was a little misuse of the number going on where people were getting access to the number that weren't the top two tiers of the stores and then the customer service reps have to deal with that. So there's now a screening process in place so if you are Anchor, Enterprise and you have that number and you are calling in for your dedicated support there are screening questions.



There was supposed to be a notification that went out to sellers to let them know and you may not have gotten it somehow...so if you are trying to get your dedicated phone support and you are not able to access it...reach out to go on to Facebook find the eBay for business page you can also do the Help contact button on ebay.com request a call back with eBay for business you would message them through Facebook and just say hi I am a Anchor Enterprise store I can't get through on the dedicated line can you please help me?



But that's what I was told was they put screening into place and it seems like you know for some people for a lot of people everything worked fine and for other people they were having some issues.
But even contacting eBay for Business on Facebook as Kathy suggested was not enough to get a satisfactory resolution for the seller in the eBay community who was told dedicated support no longer exists.
As of 8/15/22, that seller says:
Still no resolution. Just more failed call backs, no updates, no fixes or workarounds. Utter failure.
---
There have also been unconfirmed reports that sellers are being told Concierge Service may be discontinued as well, or at least some aspects of it, like feedback removal, will be significantly downgraded.
Concierge is an even higher level of service, open only to "select sellers" (though eBay does not review the criteria to be selected.)
How eBay Concierge works
You'll receive a welcome email when you're invited to join Concierge, with information on how to access the service.



When you need a representative, you can get in touch by phone, email, or requesting a callback.



Your representative will take care of your issue immediately and handle it from start to finish.



Benefits of eBay Concierge
eBay Concierge gives members access to dedicated, specialized experts within our customer service organization, with minimal wait times.



Benefits of eBay Concierge for buyers:

We take care of return shipping for the first five items you return per quarter. Just let us know when you need a return label credit
If you need help ensuring you get your purchase on time, we do whatever we can to facilitate



Benefits of eBay Concierge for sellers:

Personalized service covering everything from resolving issues with a buyer to evaluating your sales data to help your business grow
Having 48 hours to respond to any changes we need you to make to a listing, so your listings aren't ever removed
Getting support to keep your sales status above standard
Help managing negative feedback
However, despite the help page saying Concierge still includes help managing negative feedback, sellers are reporting they've been told that perk will be ending
offer free returns, give refunds to buyers and have negative feedback from scammers, now ebay concierge helpline ending benefit for managing negative feedback for their concierge sellers from sept 1st 2023 despite there are bunch of loop holes in system allow scammers to scam sellers and they can still leave bad feedback.



what is purpose of offering free returns to buyers when ebay take benefits away from their sellers ? its seems new titanic is on the voyage and expected me to be a musician to keep tuning till i sink.
So I just spoke to my concierge and she confirmed this to be true. 8/31 is the last day ebay will have concierge courtesy feedback removal.



For those of you who don't know what that actually is: Concierge members are allowed to remove negative feedbacks that don't fall under standard ebay feedback removal policies on a case by case basis to be determined by the actual concierge rep handling your call. You are allowed to have 10 concierge courtesy removals within a 90 day period.



This doesn't affect me since all of my previous removals fell under the standard feedback removal policy anyway. But to all you other concierge members, better treat your buyers better from now on. Your safety net is gone.
Ironically, eBay had promised it was going to "fix customer service" way back in 2017 when then SVP Global Operations & Customer Service Wendy Jones acknowledged eBay had a lot of work to do.
Our reality today is that we don't make it easy for our customers. The rules and the systems are too complex, they are at times inconsistent, and in today's digital world of ecommerce, they're too slow......Our Unifying Purpose. We exist to help our customers and solve their problems in the quickest, simplest, easiest way possible… and make them feel great about eBay along the way.
Jones and then VP Customer Experience, North America Cathal McCarthy unveiled plans for eBay's higher tier support experience called Concierge. While it was initially promoted as an invite only program, it was made clear the plan was to make many parts of Concierge the standard support experience for all eBay sellers within 18 months...which never happened.
Despite having decidedly not fixed customer service at eBay, Jones was awarded an $11 Million bonus in 2018 by then CEO Devin Wenig ($8 Million of which was a retention bonus.)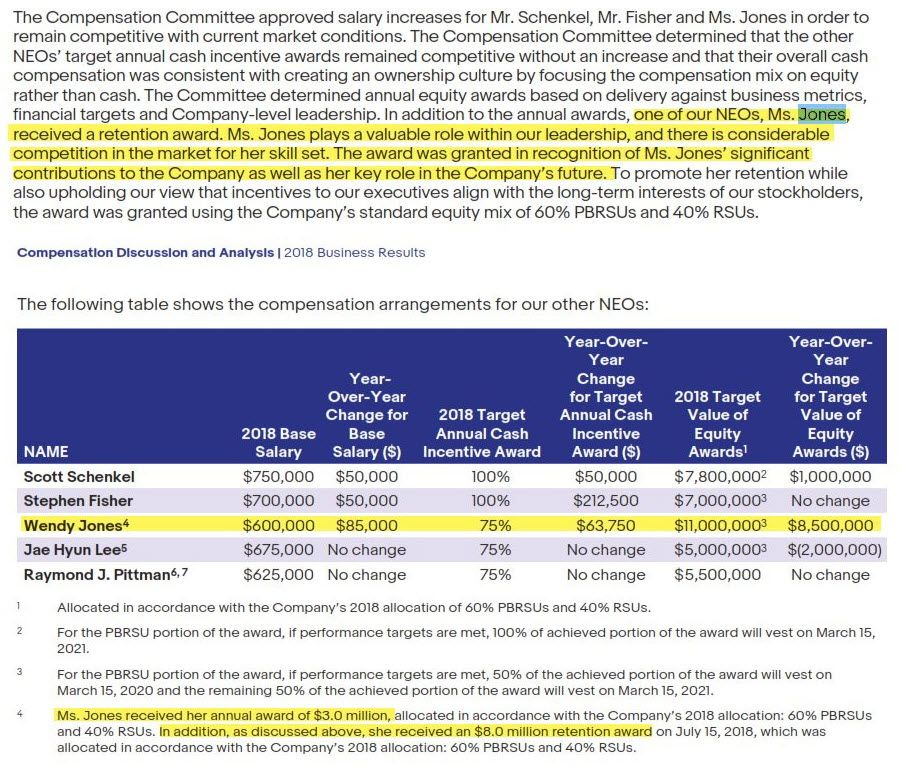 Sellers at the time questioned the wisdom of such a large bonus, given the still lagging state of customer support under her purview, and it was also seen by many as particularly insensitive given the round of layoffs the company undertook around the same time.
Wenig thanked Ms. Jones for her ongoing contributions and encouraged her to "continue to deliver in 2018 and beyond" - though it's not clear exactly what he meant as by most objective standards eBay under her tenure was not delivering on any of the promises of improving the customer support experience.
When Jones stepped down from her position in 2020 under current CEO Jamie Iannone, she collected another $11 Million+ in severance benefits, again despite perennial complaints about falling levels of service and failing to bring Concierge to the masses - and despite her alleged role in the eBay cyberstalking scandal.
eBay has had ongoing turnover in leadership for customer service with previous Head of Customer Experience Nancy Vega only lasting a year in the position before being replaced by former Comcast and DIRECTV Customer Service exec Ty Baker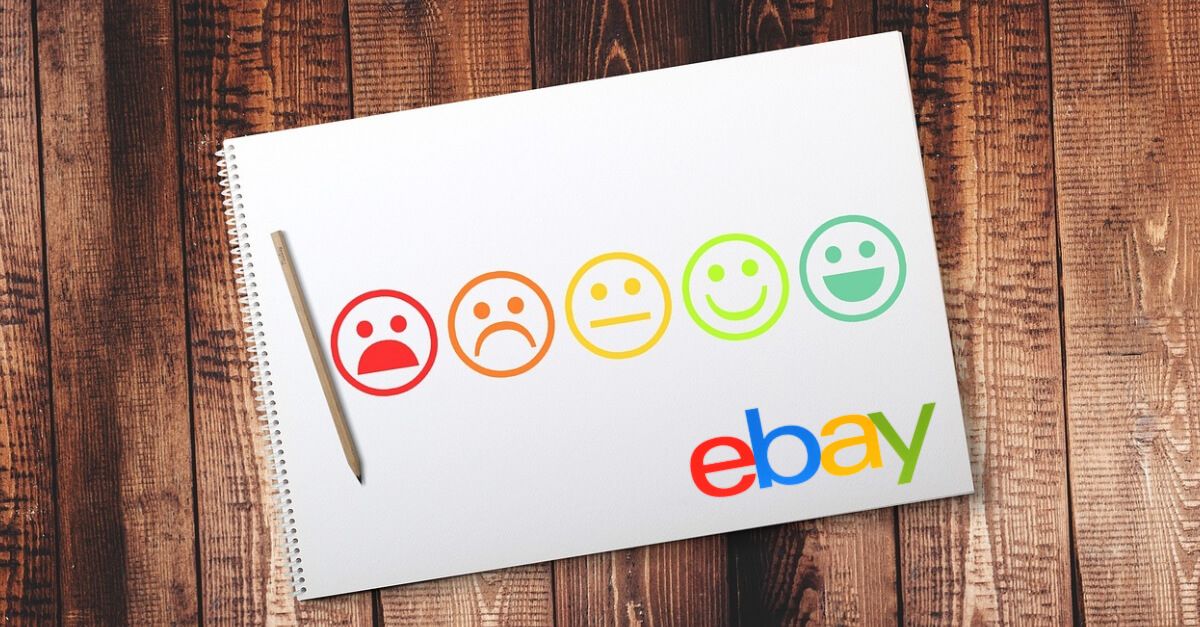 Anyone who is unfortunate enough to have ever interacted with Comcast or DirectTV support is probably not terribly surprised at the direction service is now heading at eBay.
---
Have you had difficulty getting dedicated Anchor, Enterprise or Concierge support from eBay? Let us know in the comments below!
---