eBay Has A New Head Of Customer Experience
UPDATE 11-14-22
Nancy Vega has left eBay to take time off for personal/family reasons, according to an update on her LinkedIn profile.
She has been replaced by Ty Baker, who joins eBay as Head of Service Delivery - North America after previous roles in customer experience at Comcast and DIRECTV.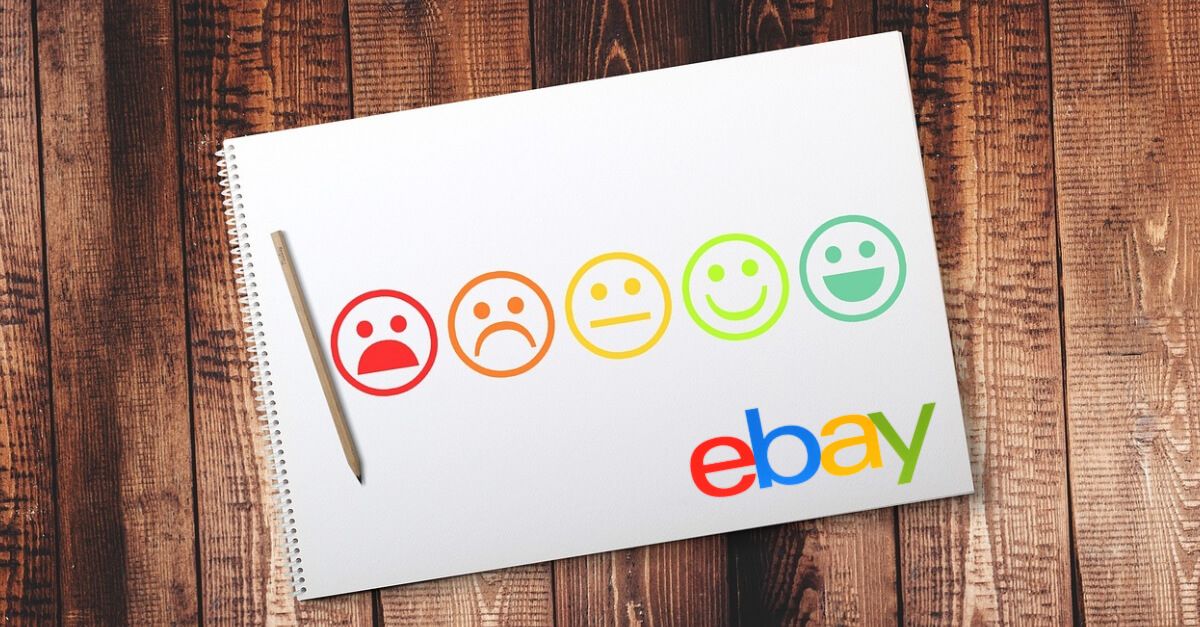 ---
UPDATE 4-28-22
Nice to see someone at HQ finally got Nancy an official background for her LinkedIn. 😉
---
Nancy Vega is the new Head of Customer Experience at eBay, apparently quietly taking over the role back in December.
According to LinkedIn, she leads "a global mission-driven team comprised of Customer Insights, Voice of the Customer (VoC), Operational Policies, Risks & Controls (OPRC), Complaints Management, Executive Escalations, and 1-Star Recovery within the Global Customer Experience (GCX) organization."
She certainly has a lot of customer experience...experience, having previously founded a customer experience consulting firm before moving on to lead customer experience for McAffee, ShopRunner, and Forrester.
In this role Ms. Vega appears to report up to VP, International Customer Experience Derek Allgood and ultimately up to Chief Growth Officer Julie Loeger.
It seems a bit odd to me that Nancy has not been formally introduced or mentioned in any seller events or press releases - after all, how can you be the Voice of the Customer if the customer doesn't even know you exist?
Customer service has long been a sore spot for eBay sellers. Many feel like eBay expects them to bend over backward to provide impeccable service to buyers, but doesn't hold themselves to the same high standards when it comes to the support available to sellers.
Back in 2017, then SVP Global Operations & Customer Service Wendy Jones promised she was going to "fix customer service at eBay" - and a year later she was awarded an $11 million retention bonus by disgraced ex-CEO Devin Wenig despite the fact that customer service at eBay had in fact not been fixed.
Will Ms. Vega be able to do what previous customer experience executives failed to accomplish? It's a tall order, but I sincerely wish her the best of luck in her endeavors!
---
On a personal note Nancy, I'm flattered that you liked the thumbnail image I created for this recent article about eBay customer service enough to use it for your LinkedIn profile.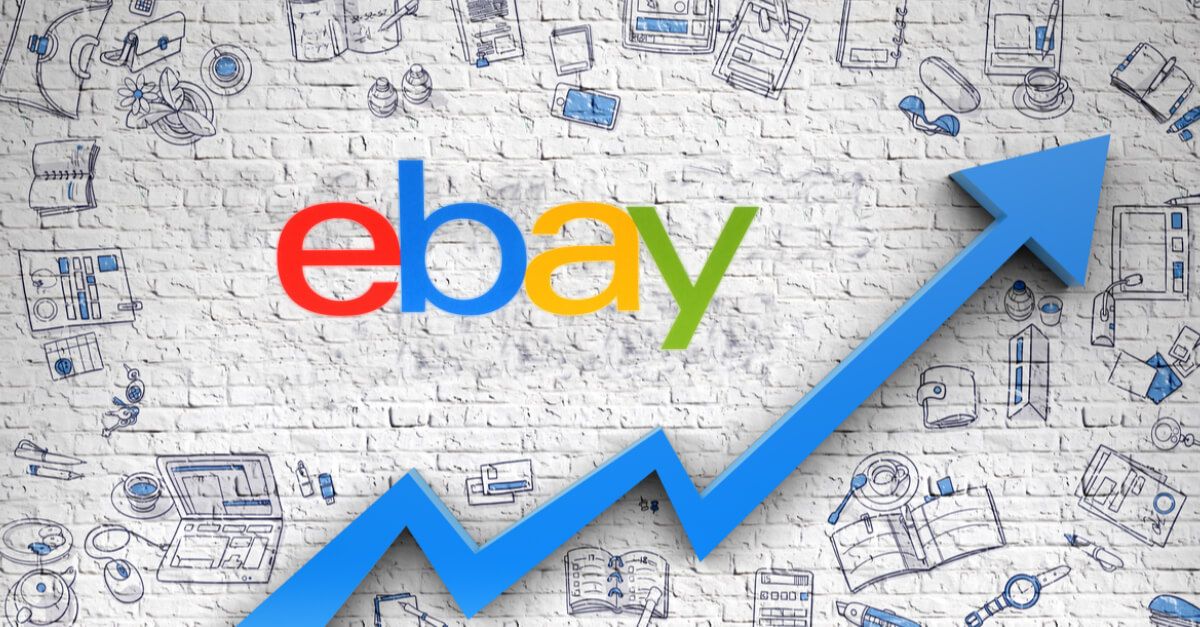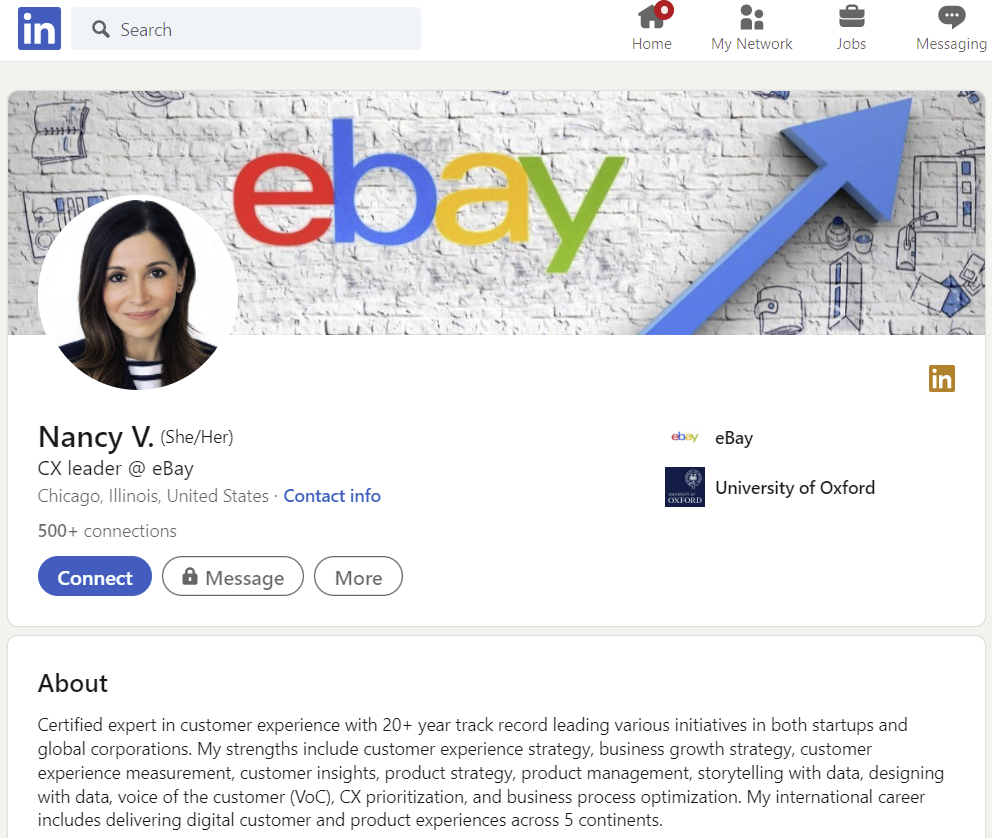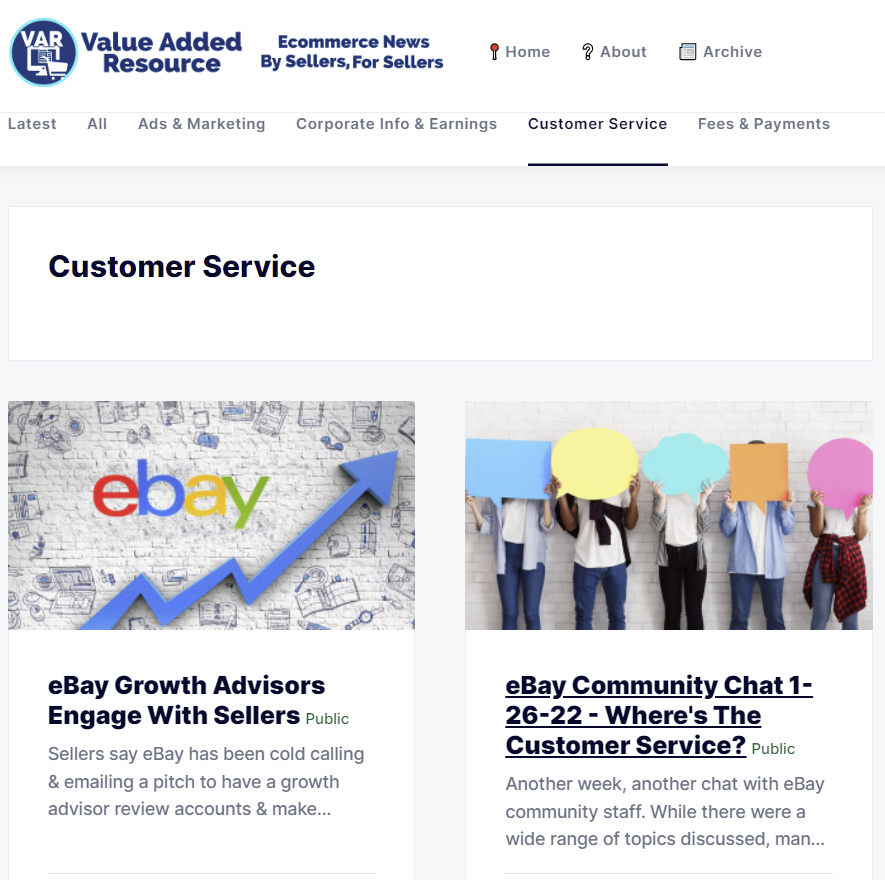 I'd be happy to give you some tips on how to use Shutterstock to make your own cool pictures and maybe even a few on how to fix eBay customer service too while we're at it. 😉 Feel free to reach out any time!
---