TikTok Shop Taps Entrupy & Real Authentication For Pre-Owned Luxury Handbag Certification
TikTok is partnering with Entrupy and Real Authentication to enhance trust for pre-owned luxury handbag sales as the social media giant pushes further into US ecommerce space.
The Entrupy partnership was announced last month, highlighting how the company's AI-powered technology protects buyers with a more than 99% accuracy rate.
Entrupy is bringing its luxury authentication to social media, announcing its official partnership with TikTok as an official TikTok Shop authenticator in the U.S.



Designed to protect businesses, buyers and sellers from transactions with counterfeit and fraudulent items, Entrupy's authentication process has an accuracy rate of more than 99 percent.



The company's data scientists, engineers and research experts are constantly updating product changes across luxury brands, providing real-time support to retail of both new and pre-owned products. Entrupy's partners include brands, retailers, governments, online marketplaces and resellers of all sizes.
Real Authentication is also a digital authenticator, providing luxury goods authentication services to consumers, dealers, selling platforms and global brands since 2016.
We are thrilled to partner with TikTok Shop in the US," said Anastacia Black, Founder, and Expert Authenticator for Real Authentication. "As the demand for resale luxury increases, it is imperative that buyers and retailers have confidence that merchandise they are purchasing and selling is genuine," she continues.



When merchants are ready to find a new home for their loved handbags, they will visit https://realauthentication.com/tiktok-shop/ to become an approved seller and obtain an authenticity certificate.



Real Authentication's team of experts analyze every aspect of an item that is submitted, from general product information down to the denier of a stitch. Additionally, items are also run through Real Authentication's proprietary Smart Database Scan™ technology. Smart Database Scan™ cross-checks numerous data points within their system and identifies potential red flags to assist their brand experts in identification of counterfeit goods.



Once the bag is approved by Real Authentication, the seller will create a listing and upload the certificate which will then be approved for sale on TikTok Shop.
TikTok has been rapidly making headway into the US ecommerce market, aiming at pre-owned luxury goods, trading cards, collectibles, sneakers, and refurbished electronics - the same focus verticals that eBay CEO Jamie Iannone has built his entire corporate strategy around.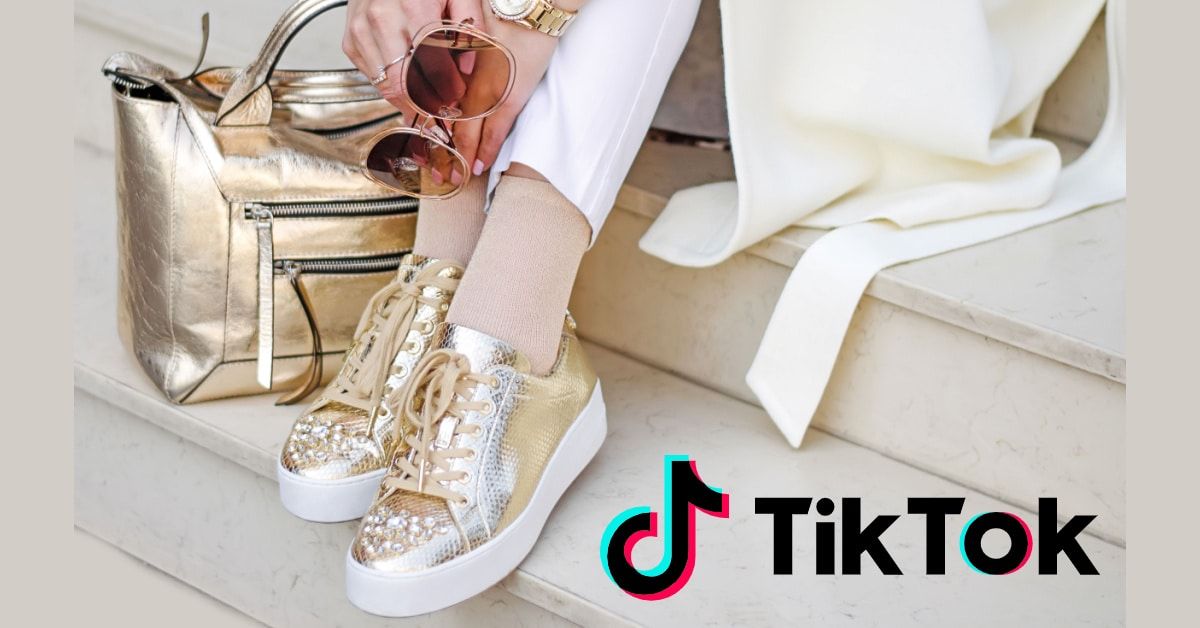 Rather than taking eBay's approach of requiring items to be to sent to an authentication center for physical inspection after they sell, TikTok is being more proactive in these categories, inviting only select sellers to the platform and requiring them to have authentication certification from one of their authorized providers before listing the item for sale.
Pre-owned Product Category Requirements
The following types of pre-owned product categories are permitted on TikTok Shop by a limited, "invite-only" process. Sellers who want to list pre-owned products on TikTok Shop must submit the documentation listed below to TikTok Shop as part of the product approval process.


Not only does that remove a lot of complexity (and responsibility) from TikTok, it may also work to their advantage during peak holiday season with last minute gift buyers who might be concerned about possible delays at the authentication center or the additional time in transit of eBay's physical authentication process.
Would you prefer pre-sale digital authentication and certification like TikTok is offering or physical post-sale authentication like eBay's Authenticity Guarantee program for your pre-owned luxury purchases?
Let us know in the comments below!
---