eBay Faces $64M+ Loss, Possible Criminal Action In Cyberstalking Case
As I suspected after yesterday's Q4 earnings call, eBay's latest 10-K filing with the SEC reveals the company has accrued for probable losses of approximately $64 million+ and could be facing possible criminal action from the US Attorney's Office in relation to the 2019 cyberstalking and harassment of the publishers of EcommerceBytes.
The Company is also responding to inquiries from the U.S. Attorney for the District of Massachusetts regarding potential criminal liability of the Company arising from the stalking and harassment in 2019 of the editor and publisher of Ecommercebytes, a website that publishes ecommerce news and information.



Six former Company employees and one former contractor have pleaded guilty to crimes arising from the conduct. The Company has begun discussions with the U.S. Attorney's Office, which discussions include a potential settlement.



We expect any such settlement may include fines, other payments, and non-monetary remedies, such as additional remediation, compliance and reporting requirements. Although the Company has concluded that losses in the U.S. Attorney matter are probable, we are unable at this time to estimate the losses that may be incurred because the matter is still under investigation and involves open questions relevant to the Company's potential liability for conduct of its former employees.



The editor and publisher also have a pending civil action against the Company, which seeks unspecified damages arising from the above-described conduct. In connection with the government matters and civil action described above, the Company to date has accrued for probable losses of approximately $64 million in the aggregate.



Given the uncertainties involved, the ultimate resolution of these matters could result in additional losses that may be material to our financial results for a particular period, depending on, among other factors, the size of the loss or liability imposed and the level of our net income or loss for that period.
---
Seven eBay security personnel who were charged with multiple federal felonies pleaded guilty to their roles in the bizarre criminal conduct that included disturbing deliveries of live insects and funeral wreaths, threatening Twitter messages, doxxing, in person surveillance and more.
Documents from the criminal cases have revealed multiple emails and text messages between ex-CEO Devin Wenig, ex-Communications Chief Steve Wymer, then (and still) Chief Legal Officer Marie Oh Huber, ex-SVP of Global Operations Wendy Jones and ex-Security Director Jim Baugh that have spurred additional scrutiny and lingering questions about corporate accountability.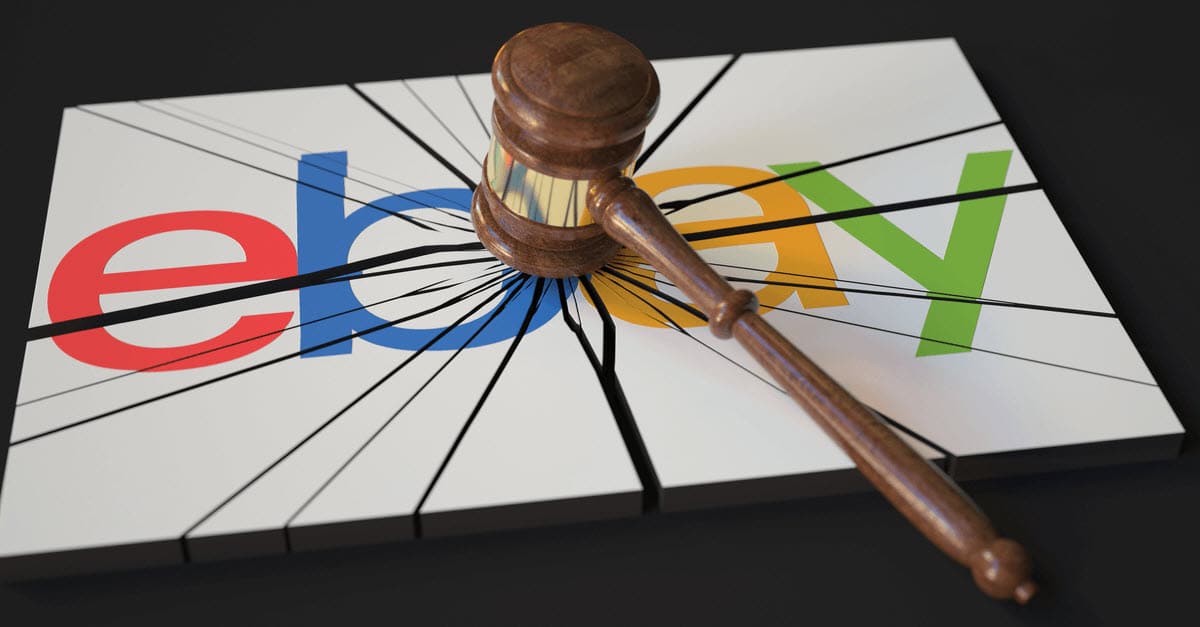 The civil case remains ongoing and so far has named the 7 criminal defendants as well as Wenig, Wymer, eBay Inc. and Progressive Force Concepts LLC, a security company with which eBay contracted to fill intelligence analyst positions.
The plaintiffs, Ina and David Steiner, currently have a deadline of March 1 to enter an amended complaint where they may have the opportunity to name additional defendants based on information that was revealed in the criminal trials.
Stay tuned for updates!
---