eBay Q4 2022 Earnings Commentary
UPDATE: Per eBay's 10-K filed with the SEC today, that $50M G&A expense related to "pending legal matters" is related to the 2019 cyberstalking case.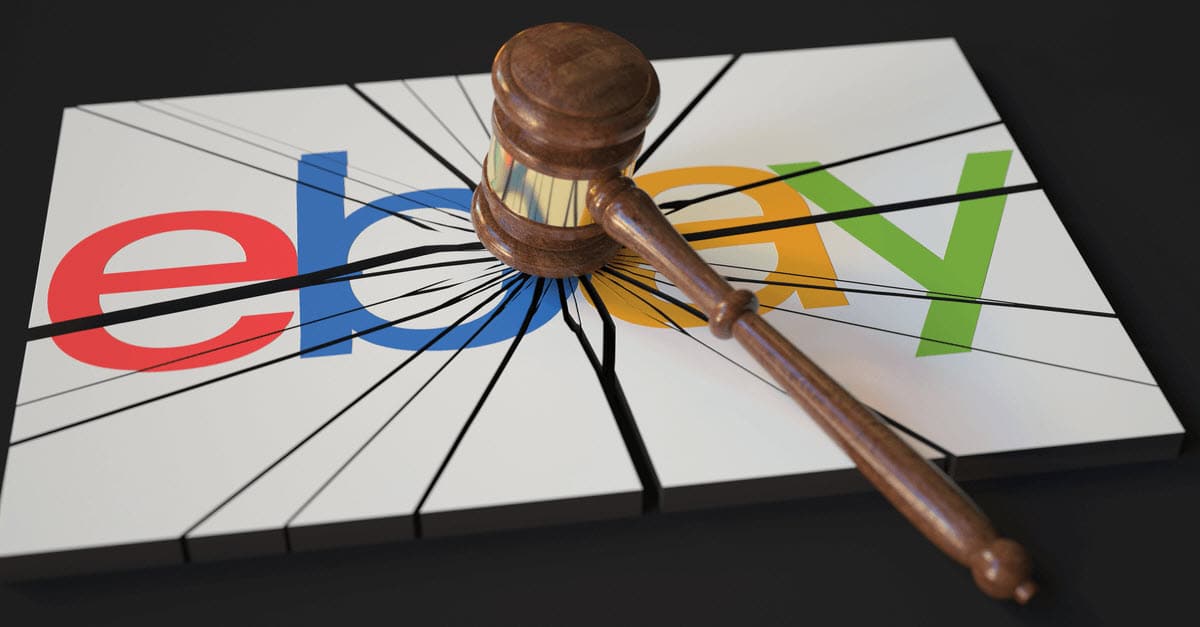 One might question exactly how this fits with eBay's supposed focus on ESG (environmental, social, and corporate governance). 🤨
---
Note from Liz: Opinions expressed are mine alone and should not be taken as financial advice.
eBay released Q4 2022 results February 22, 2023- full presentation here.
Full transcript here.
Important stats from the press release:
Revenue of $2.5 billion, down 4% on an as-reported basis and down 1% on an FX-Neutral basis
Gross Merchandise Volume of $18.2 billion, down 12% on an as-reported basis and down 6% on an FX-Neutral basis
GAAP and Non-GAAP EPS per diluted share of $1.23 and $1.07, respectively, on a continuing operations basis
GAAP and Non-GAAP operating margin of 22.5% and 29.9%, respectively
Returned over $419 million to shareholders in Q4, including $300 million of share repurchases and $119 million paid in cash dividends
Board of Directors declared a quarterly dividend of $0.25 per share, a 14% increase from the prior quarterly dividend
It appears eBay wasn't too keen on drawing attention to the Active Buyer stats, as they were not included in the synopsis at the top of the press release, instead buried about 9 pages in.
But who can blame them considering buyers are down again for the 7th quarter in a row?
Total active buyers were reported at 134 Million (down 9%) but if you exclude closed Turkish marketplace GittiGidiyor and newly acquired trading card marketplace TCGPlayer, the number is 132M (down 8%).
CFO Steve Priest once again tried to paint the decline in active buyers as "moderate" saying:
We had 132 million active buyers, excluding our TCGplayer acquisition and bias from our Turkey business, where we ceased operations in July. Excluding these impacts, active buyers were down roughly 1 million sequentially as a gradual improvement in buyer reactivation over the past few quarters has led to modest stabilization in our active buyer counts.
Sorry Steve, "only" losing a million more buyers this quarter is still a loss, no matter how you try to spin it.
eBay also once again declined to disclose Active Seller figures. The last time active sellers were reported was in Q4 2021, when they fell to 17M, which didn't go over very well on Wall Street.
Full year financial highlights weren't much better, with revenue down 6% and GMV down 15%:
Full Year Financial Highlights

Revenue was $9.8 billion, down 6% on an as-reported basis and down 4% on an FX-Neutral basis.
GMV was $73.9 billion, down 15% on an as-reported basis and down 11% on an FX-Neutral basis.
---
CEO Jamie Iannone's statement in the press release said:
In 2022, we made significant progress on our multi-year strategic journey. Our focus category playbook continues to drive underlying growth in our business and the investments we've made in core technology are enabling us to innovate on behalf of our customers more quickly.



We have a talented team, a strong strategic vision and a persistent focus on operational excellence that will create long-term value for our shareholders in the years ahead.
As I pointed out before the call, that operational excellence was certainly not on display as ongoing technical issues plague the site, including a particularly costly and embarrassing blunder that is preventing sellers from being able to create Promoted Listings ad campaigns.
---
Business Highlights
Iannone gushed about the "state of the art" technology behind his most recent acquisition, AI-powered compliance software tool 3PM Shield.
Last week, we announced the acquisition of 3PM Shield, a provider of state-of-the-art marketplace compliance tool. 3PM Shield offers effective solutions for the prevention and identification of counterfeit listings and prohibited items. Combining this technology with our proprietary data, will further enhance the integrity of our marketplace.
Just FYI - it's been 10 days since I tried to take the 3PM free trial for a test drive with a single product and I'm still waiting for my "24 hour" results.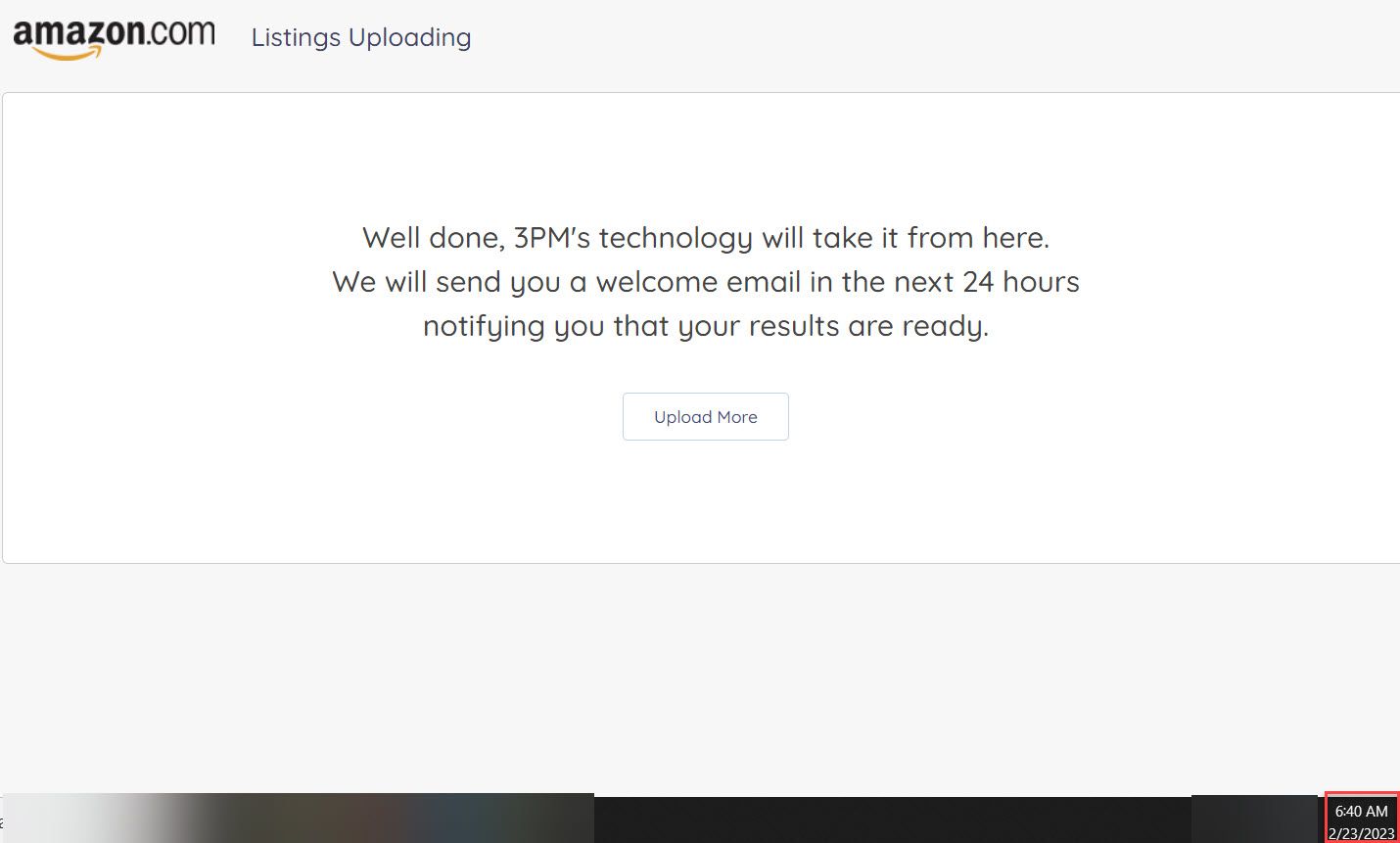 He also touched on the recent announcement of layoffs at the company, still saying it was an intentional part of his strategy for the company.
These changes provide additional flexibility for us to invest efficiently and create new roles in high potential areas of our business like new technologies, trusted customer experiences and key markets.
Perhaps if he had kept a few of those software engineers around instead of looking to hire a crypto-lawyer for his gimmicky NFT marketplace acquisition, he could have avoided the previously mentioned embarrassing and costly Promoted Listings breakdown?
Iannone was also very upbeat about the TCGPlayer marketplace acquisition, with its customer base of nearly 800,000 hobbyists and relationships with thousands of local brick-and-mortar hobby shops.
Our acquisition of TCGplayer has also greatly enhanced our collectibles category. And in Q4, we began developing synergies between our respective marketplaces.
Pro tip, Jamie: you might want to put some effort into developing synergies with your new employees as well, starting with addressing complaints of alleged coercive action and interference with workers' rights to unionize by management at TCGPlayer.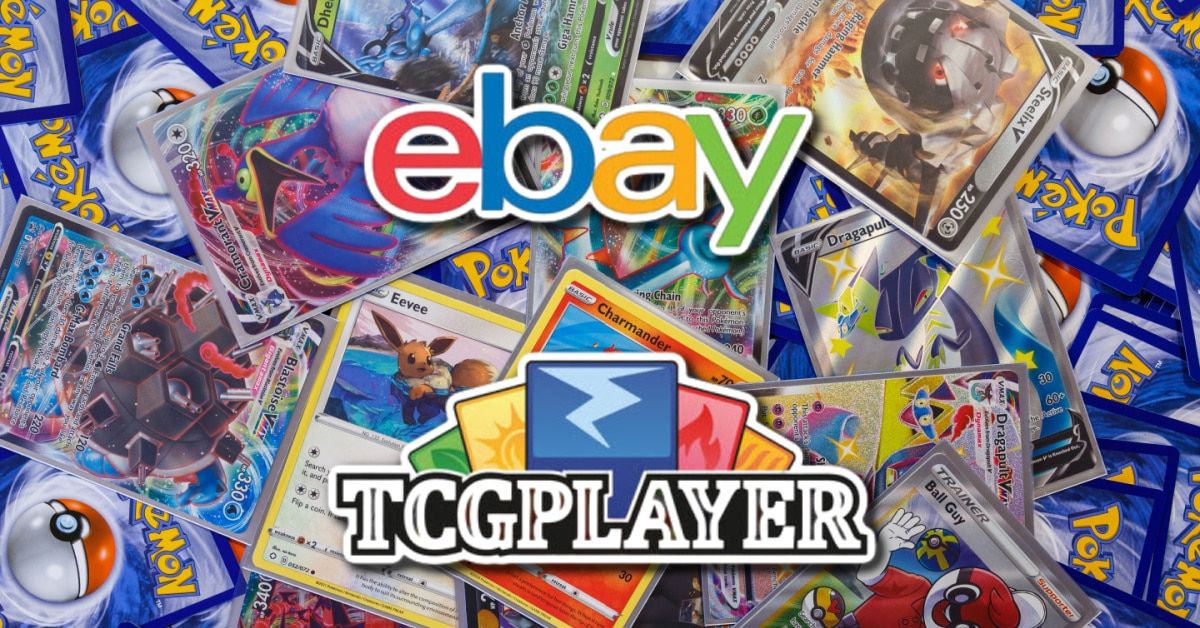 Also of note in CFO Steve Priest's segment - a surprising $50M G&A expense related to "pending legal matters."
In Q4, we recognized a GAAP charge within G&A expense of $50 million related to pending legal matters. You'll see these adjustments including our GAAP to non-GAAP reconciliations in the appendix of our earnings presentation. Additional details on this accrual will be provided in our upcoming Form 10-K.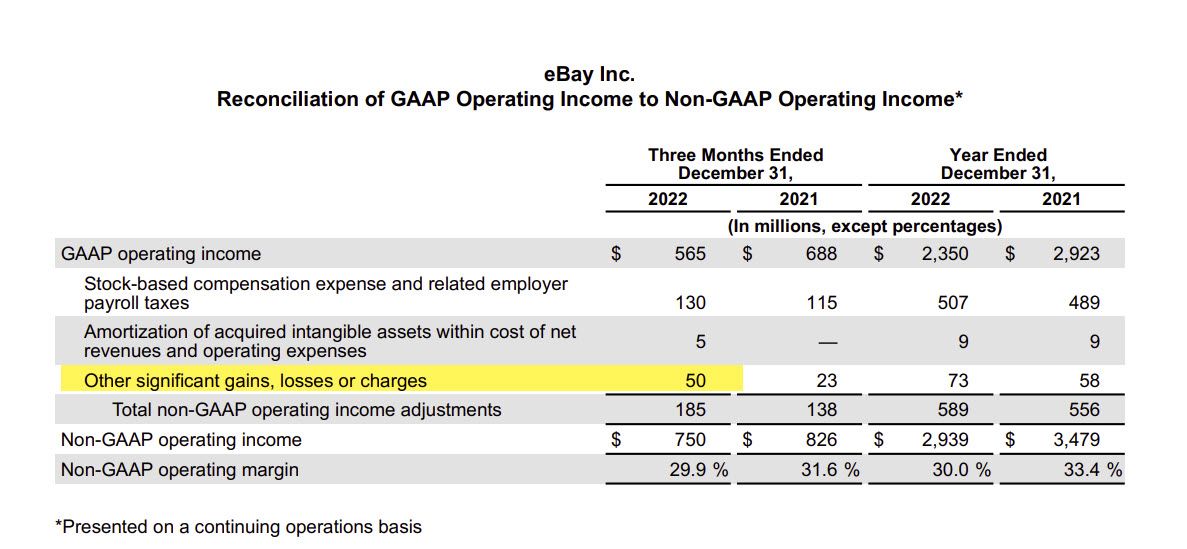 Of course there could be many pending legal matters facing eBay at any given time, but one of the biggest I'm aware of at the moment is the ongoing civil case regarding the 2019 cyberstalking and harassment of the publishers of EcommerceBytes.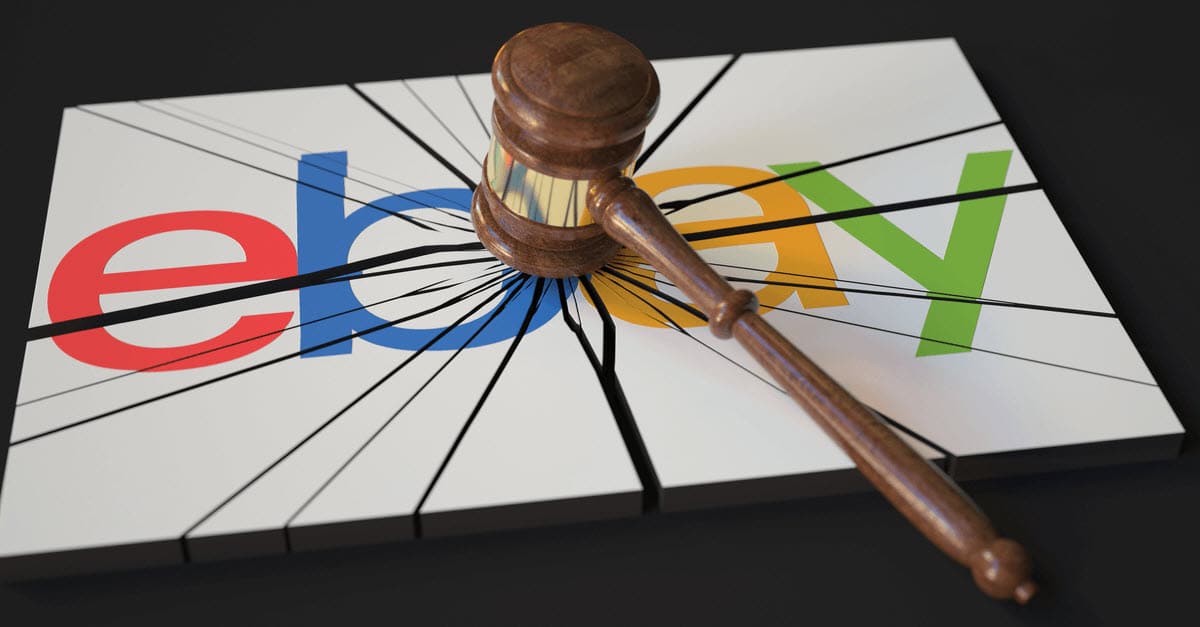 There are no indications at this time if that is the "pending legal matter" in question, but I'll definitely be keeping an eye out for that 10-K!
---
Promoted Listings
Monetizing every pixel of the site is still clearly a main focus for eBay, with first party Promoted Listings products delivering $276 million of revenue in the fourth quarter (up 19%).
The company's total advertising offerings generated over $319 million in revenue in the fourth quarter, representing roughly 1.8% of GMV.
Jamie said:
If you look at the performance, Promoted Listing Standard continues to be the workhorse of the product, and we're continuing to drive additional penetration there, hitting 2 million sellers and 700 million listings. But we're also excited by our new products. They once again grew 20% quarter-over-quarter and we're making it easier for sellers.



I talked about Quick Setup, which makes it much easier to come into the program and use the program. And then we're working on things like multi-user access, which we just launched which enables more flexibility to actually bring in an ad agency to help you manage your ad campaigns. So I feel great about the potential there, growing 30-plus percent over volume and what we're seeing.
The immediate focus for ads seems to be on small changes and expansions within existing products as well as injecting ads into more parts of the site, like buyer watch lists.
Jamie did not specifically mention the Promoted Brand display ads we've seen being tested but did say they will continue to scale ad offerings, deliver more AI-driven optimization and further expand the ads portfolio.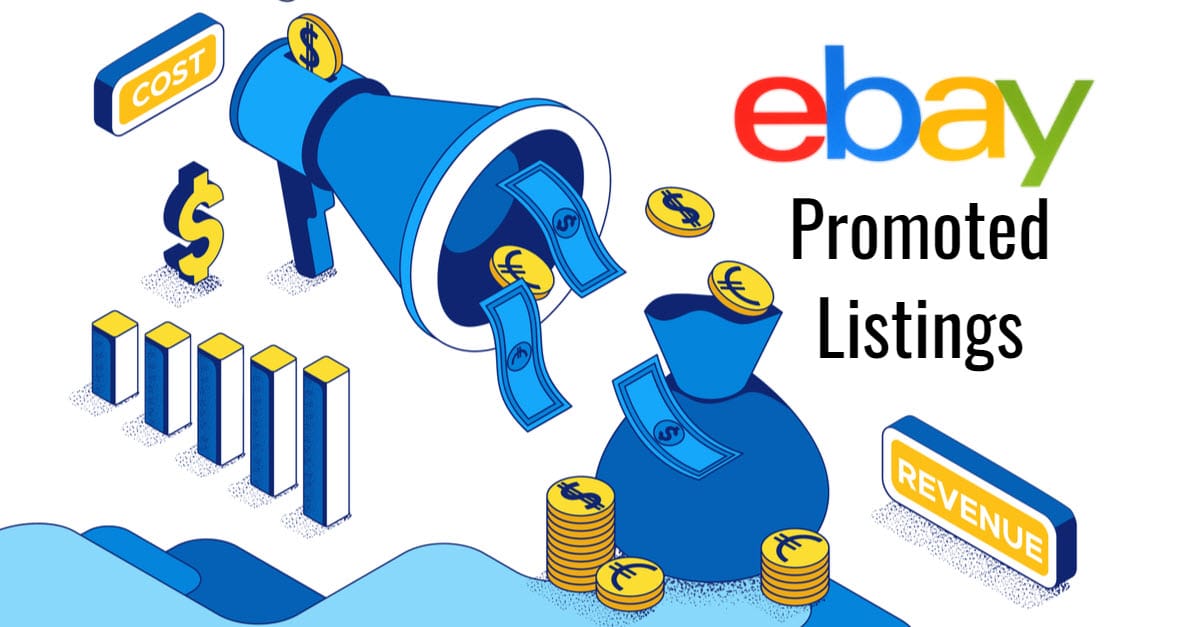 ---
Payments
There was nothing terribly exciting or innovating for payments in Q4, though split payments may help sellers in higher average selling price categories.
During Q4, we introduced split payments in the US for transactions over $1,000, enabling buyers to spread large purchases across two credit cards. We've already processed transactions from thousands of buyers at an average order value of over $3,000, and we're excited to expand this offering globally later this year to better support our focus categories.



Additionally, building on the success of Afterpay, we recently partnered with Zip to introduce a suite of buy now pay later options to our Australian buyers. Zip supports purchases of up to $10,000, extending our ASP coverage in this valuable market.
---
Focus Categories
The big news in focus categories is Motors Parts & Accessories, with the introduction of Guaranteed Fit.
Trust in our motors, parts and accessories category is most reliant on equipement for ensuring the compatibility of auto parts with a specific vehicle. During the last few months, we have taken major steps forward with our fitment capabilities. We acquired myFitment in Q3 to help sellers populate their listings with accurate fitment data, which ensures compatibility for buyers.



In Q4, we began making myFitment's technology accessible to all buyers, starting with a pilot group of P&A sellers. Listings enhanced by this technology are seeing a measurable uplift in conversion, and we will expand this program further in 2023. Our significant investments in fitment over the past few years allowed us to launch a prominent Fit Your Vehicle badge in Q4.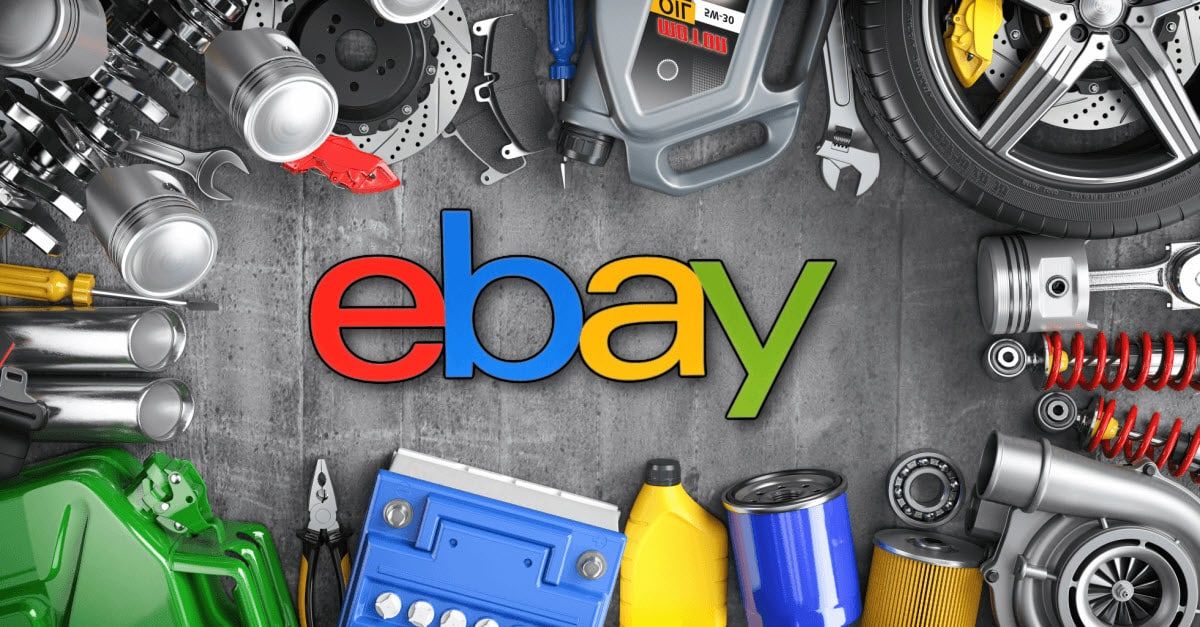 Also interesting to note that Jamie mentioned expanding installation capabilities and the installer network for tires, as I had surmised back in March 2022 that installation services may become a key component to the P & A vertical strategy.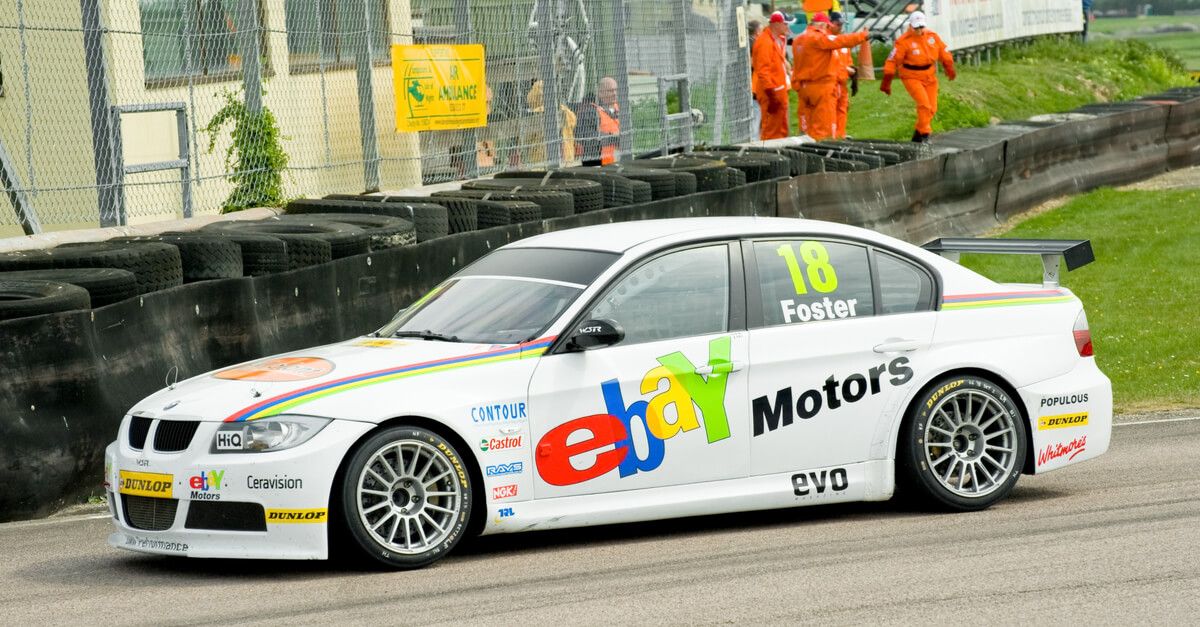 Again, not much new or exciting here - just small tweaks to continue to prop up the existing verticals but very little proof that the vertical strategy is really providing cross-category lift or benefiting non-vertical sellers in any significant way.
Looking to 2023, I'm incredibly excited about the road map ahead of us. Today, I'll offer just a glimpse of a few areas where you should expect to see progress from us this year. We'll continue to innovate for customers in our focus categories and extend to new countries and categories this year.



We will continue our work in P&A by expanding the guaranteed FIT program and fifth-year vehicle badge globally. We'll also grow our tire installation capabilities after we began improving the end-to-end tire shopping experience and broaden our network of installation partners in five markets during Q4.



We'll ramp assets in the vault and extend eligibility for more collectible items. While integrations with TCG player and known Origin will strengthen our value proposition for collectors. We will also continue to iterate next-gen shopping features like live commerce to better engage with enthusiasts. And we will further develop the category landing pages we debut for sneakers, watches and handbags in Q4, which offer trending inventory and personalized recommendations, powered by machine learning.
---
Shipping
Iannone touted the benefits of the new eBay International Shipping program and said he believes it will drive increased GMV.
To unlock more valuable inventory for global buyers, last fall, we announced a major revamp of our cross-border capabilities with the launch of eBay International Shipping. Under this program, eBay handles any customs forms, coordinates duties with buyers, and intermediates returns.



Sellers are protected from item not received complaints, while buyers benefit from greater selection and lower shipping costs. The program is resonating well as we gradually ramp enrollment for sellers, while buyer satisfaction on eBay International Shipping transactions reached 80%.
However, the program is off to a bit of a rough start with technical issues and concerns about how to block items that are prohibited in certain countries.
Interestingly, he called out an increased use of AI and machine learning being applied to delivery time estimates as well.
Investments in AI are also improving customer perception of our shipping capabilities. In Q4, we deployed a new machine learning model for estimated delivery date in the US and select international markets, enabling us to make more accurate delivery predictions to buyers.



Applying this model in the US reduced the average delivery estimate by one and a half days for all domestic listings, resulting in a noticeable uplift in conversion. A separate model deployed for eligible Authenticity Guarantee products resulted in an average reduction of approximately two days for US listings.
Have you seen improvements in estimated deliveries from this model? Let us know in the comments below!
---
Q&A
The Q&A segment had several questions about GMV, signaling that perhaps investors are starting to lose patience with the continued downward trend.
There were a lot of corporate buzzwords about "headwinds" and a "challenging macro environment", but not much substance as far as actual plans to meet the GMV framework that had been laid out at Investor Day in March of 2022.
Ross Sandler with Barclays asked:
...what would it take to get back to that GMV framework that you laid out at Analyst Day. Is there anything else in your control that you can see to get those GMV growth rates up to the mid-singles?
CFO Steve Priest answered:
We mentioned the fact that we do see as many commentators say, a very, very challenged and certain first half of the year. Again, we're just given some direction on alignment about how we think about things as we navigate through 2023. So just providing some color accordingly.



With regards to the Investor Day GMV framework, we're leaning in exactly where we said we would, whether it's luxury, whether it's P&A, Jamie talked extensively about the benefits of authentication impacting the business. And so we are seeing underlying positive growth in our business as we execute the strategy, continue to be fueled by the momentum that we're seeing with payments and ads.



In terms of the timing of the GMV framework that we laid out at Investor Day, that's really a function of the potential severity and duration of the macro environment that we're operating in, which will obviously have an indication in terms of the timing of when we get to those longer-term targets.
Another interesting question was about cataloging and sorting, from Stephen Ju with Credit Suisse.
So, Jamie, I think we spent quite a bit of time talking through the re-commerce opportunity on this call. Now, given eBay's history with cataloging, I have to think that having increased parameters on how gently or not gently used the same item may be and how that's described from seller-to-seller, that's probably creating a unique sorting problem.



So, can you talk about how you are tapping the opportunity and ultimately, sort of the correct results to the user?
Jamie's answer leaned heavily on the focus verticals and summed up with:
So, the combination of the great work that our search team does with AI to really drive more relevance on the platform drive better recall in our search results, et cetera, combined with the category-specific work that we're doing to really optimize that experience on a category-by-category basis, is really the intersection of those two. It's what's working out, I think, so well for us and why we're seeing strong numbers in the strategy and in the focused categories that we've rolled out.
However, several recent job postings looking for senior managers in search and navigation intelligence may indicate eBay is finally admitting they have serious problems with search and discoverability that need some fresh perspective to solve.
---
Final Thoughts
Unfortunately, there's nothing in this call to change my thoughts from every eBay earnings call in the last 2 years - the tech led reimagination lacks any real innovation, the vertical focus strategy remains out of touch with and doesn't appear to be benefiting the vast majority of sellers, and while the rate of descent may have slowed a bit, eBay is showing no signs of pulling out of the spiral of lost buyers and downward GMV trend any time soon.
How much longer is the board going to let this go on before Iannone is forced to either start showing some real progress or be shown the door?
---
Value Added Resource is proudly reader supported - learn more about our commitment to an ad-free user experience or buy me a coffee. ☕
---