eBay Acquires AI Powered 3PM Shield To Fight Counterfeits & Boost Compliance
UPDATE 3-16-23
My attempt to test drive the free trial of eBay's newly acquired 3PM Solutions AI-powered counterfeit fighter was a complete failure.
With only a single product used to test, results should not have taken 24 hours but even that was being overly optimistic. No results were ever displayed to me and after the free trial period expired, this is the message I received - not exactly confidence inspiring.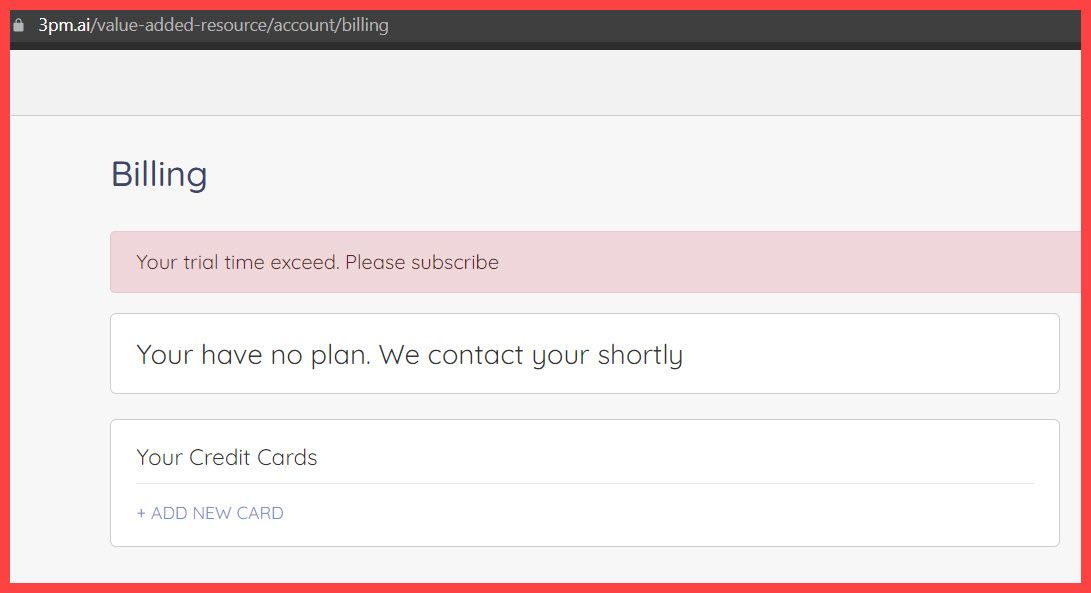 Thanks 3PM but there is absolutely no way I'm going to enter credit card details on a page that reads like a textbook example of a sketchy overseas scamming site. 👀
---
UPDATE 2-20-23
Despite 3PM's messaging that results would be ready in 24 hours, it's been one week since I submit a single item to test out the free trial and....it still says 24 hours.
I hope for eBay's sake there is much more to this software than this because, what I've seen so far does not bode well for the tech led reimagination of the platform.
---
eBay has announced an acquisition of AI assisted compliance software 3PM Shield to help fight against counterfeit and illegal items sold on the platform.
eBay Inc. (Nasdaq: EBAY), a global commerce leader that connects millions of sellers and buyers around the world, and 3PM Shield, a provider of advanced AI-based marketplace compliance solutions, today announced that eBay has acquired 3PM Shield.



This further enhances eBay's world-class monitoring solutions with new technologies designed to prevent the sale of counterfeit items, unsafe products and illegal goods.



Bringing 3PM Shield to eBay is part of eBay's ongoing commitment to provide sellers and buyers with a safe and trusted platform enabled by technology. 3PM Shield enhances eBay's ability to address suspicious or harmful seller behavior, and potentially problematic items.



"It is a top priority to help ensure that eBay remains a safe and trusted environment for our global community of sellers and buyers, particularly to prevent counterfeits and unsafe or illegal products," said Zhi Zhou, Chief Risk Officer at eBay. "3PM Shield has been a valued and effective external partner in helping eBay tackle these challenges and we look forward to unlocking additional capabilities as we bring their technologies in-house."



"3PM Shield was founded to provide next-generation eCommerce monitoring to protect trust in the buyer and seller relationship." said Robert Dunkel, founder and CEO, 3PM Shield. "We're proud to partner with eBay, and I am excited that eBay's investment will help us accelerate the impact of our cutting edge technology to combat counterfeits, unsafe products and illegal items."



Details on the Transaction
eBay has acquired 3PM Shield LLC, also known as 3PM Solutions, and the deal has closed as of February 9, 2023. Further details were not disclosed.
The acquisition comes at an interesting time as eBay just announced they are laying off ~500 employees globally.
---
eBay definitely needs some help in the compliance and seller vetting department, but I'm not sure AI is the way to go, especially if eBay was already previously using 3PM technology as an external partner, as Chief Risk Officer Zhi Zhou's statement suggests.
We've already seen how the use of AI has led to mass account banning due to false positive flagging.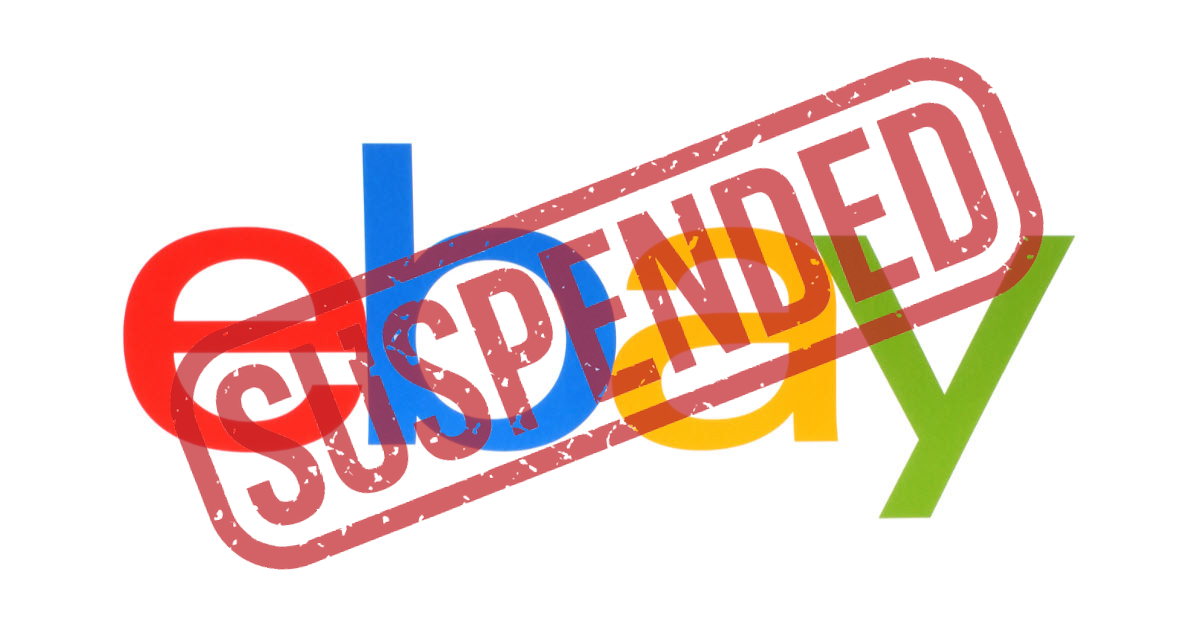 Even my account was caught up in the AI drag net, and eBay admitted the only reason I was able to appeal was my "social presence" - what about users who do not have eBay's captive attention the way that I do?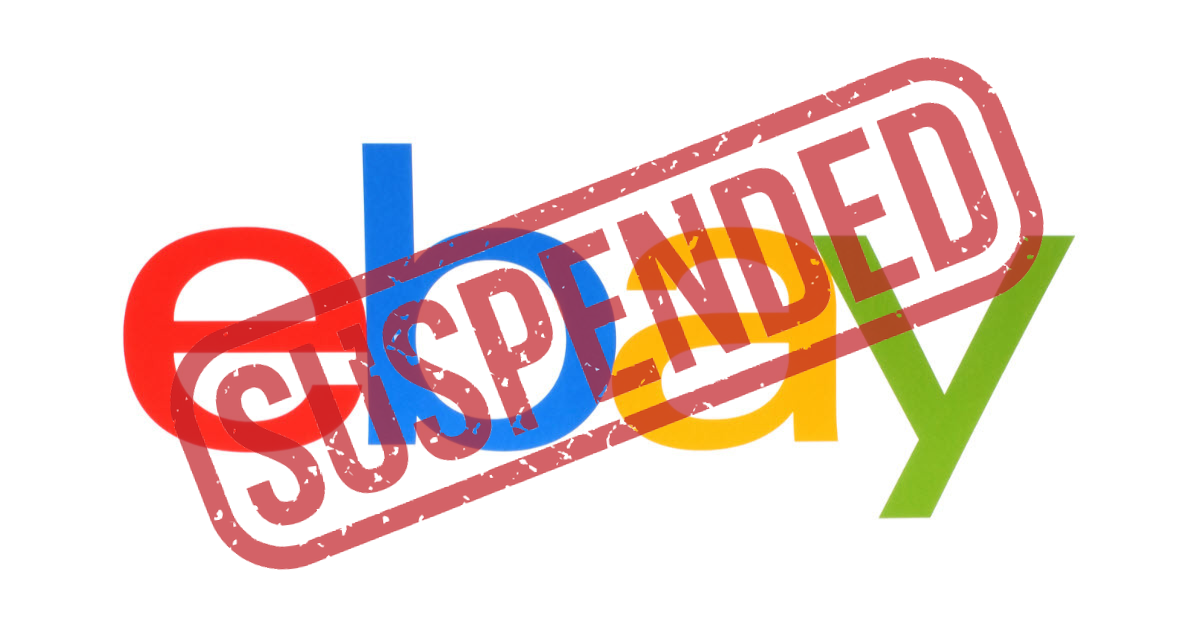 eBay also claims to use AI to automatically detect and remove listings which violate their policies, but again as we've seen, it doesn't work particularly well.
For example, when a national baby formula shortage hit, eBay did very little to stop price gouging scalpers from taking advantage of the situation.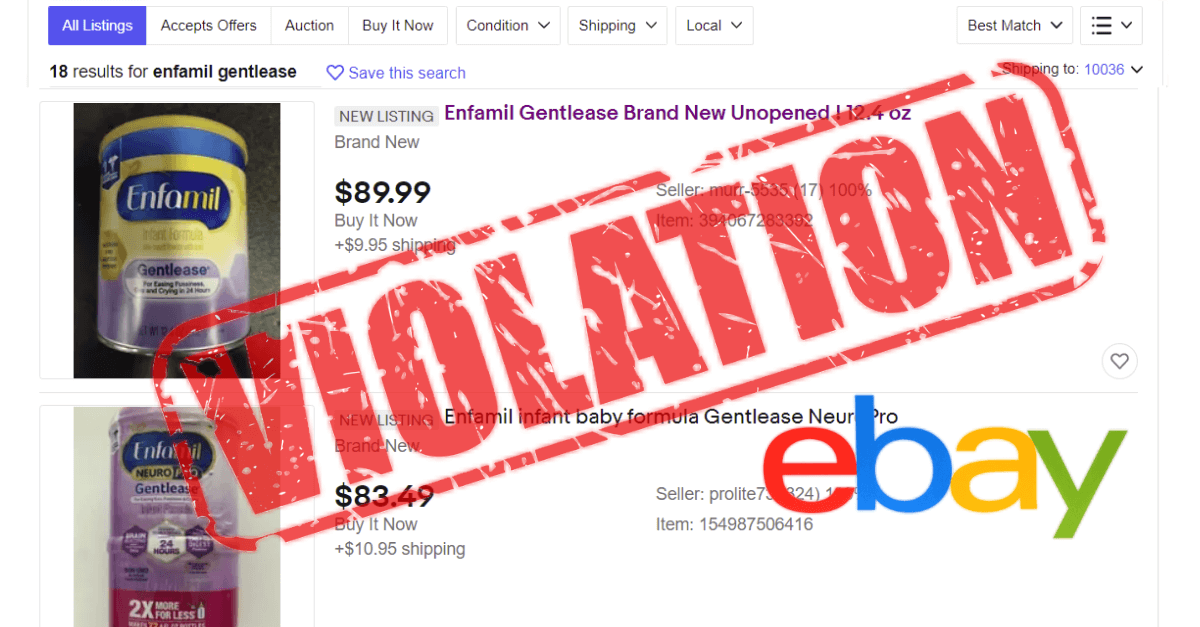 eBay clearly still has done nothing to prevent items that violate their presale policies from being listed on the platform either.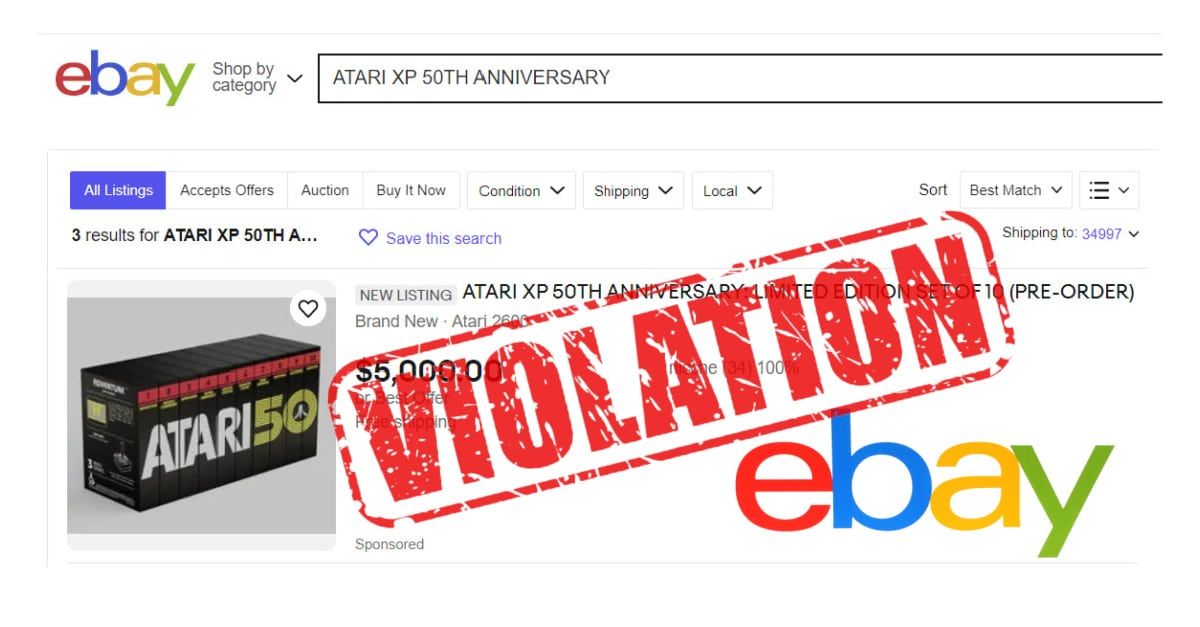 They have also utterly failed to use even the most basic AI image recognition to identify and stop common fraud and scams on the platform which use the same images repeatedly as well as other very easily recognizable and programmable red flags.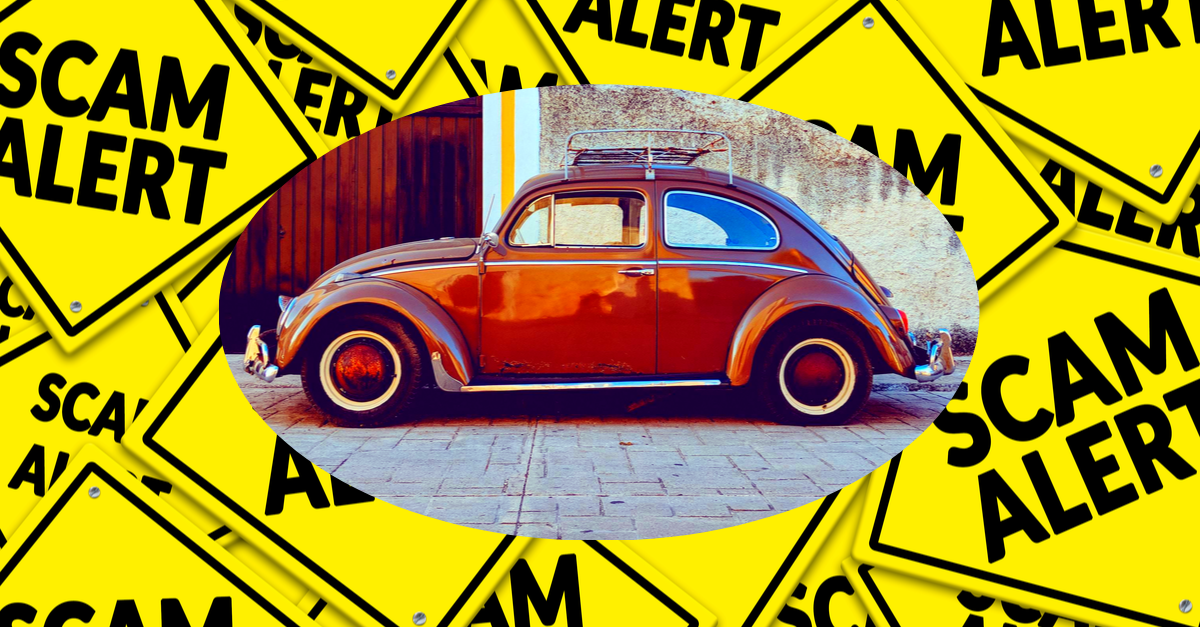 And as my friends over at The Counterfeit Report will tell you - eBay is awash in fake and counterfeits goods in every category.
---
Chief AI officer Nitzan Mekel-Bobrov has said AI is a big part of eBay's future, but so far he has failed to make any significant breakthroughs.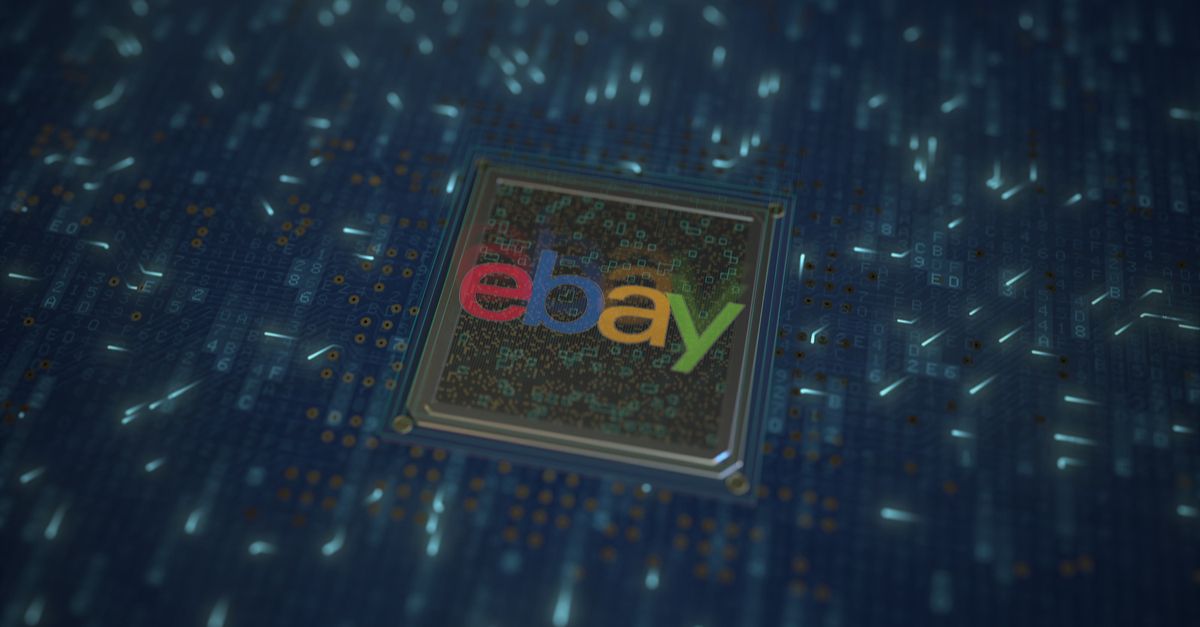 The oft touted amazing AI used for 3D image view for sneakers wasn't even developed in house - they just bolted on Unity's existing functionality and called it a magical development in the tech led reimagination of the platform.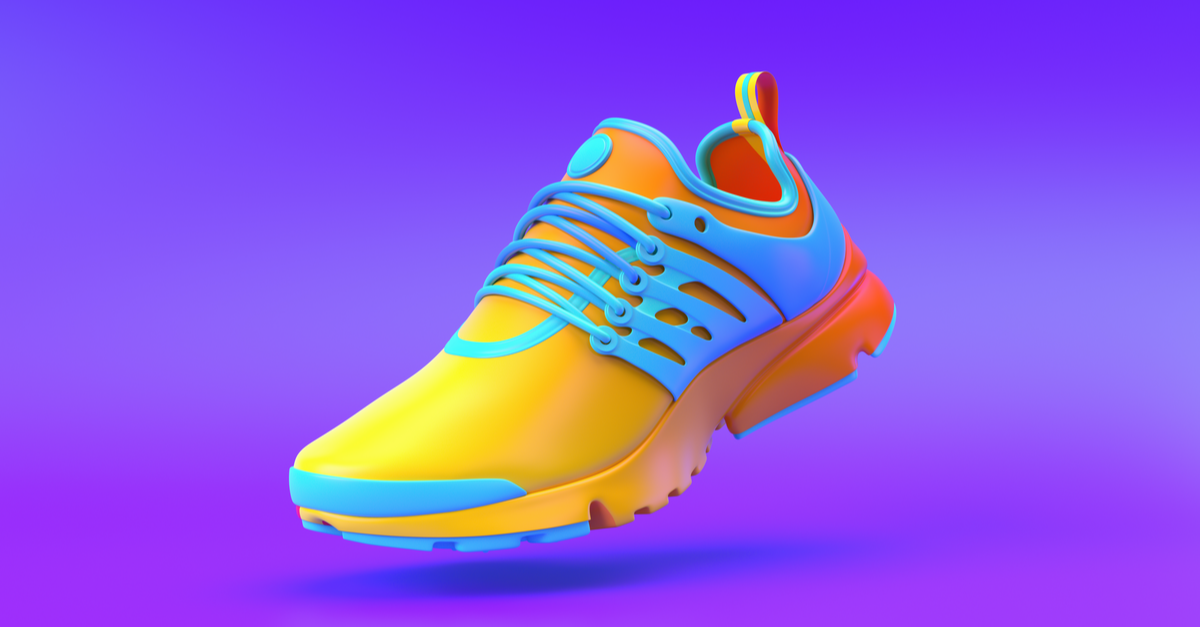 What is Mekel-Bobrov even doing if eBay has to constantly look to outside sources to partner with or acquire to provide AI technology capability for the platform?
I'm taking the 3PM free trial for a spin to see how their AI powered counterfeit detection works & will follow up with more details whenever they finally provide results.
24 hours seems like an awfully long time to wait - hopefully eBay CEO Jamie Iannone is getting better performance from the paid version. 😉
---
Will this acquisition make a difference in cutting down on counterfeit and fake products on eBay or is it just more CYA compliance theater?
Let me know what you think in the comments below!
---