Problems With eBay Motors Parts & Accessories Fitment
eBay has long struggled with how to handle fitment and compatibility data in the Motors Parts & Accessories categories to make sure buyers are able to find parts that fit their specific vehicles.
Yesterday, they announced the acquisition of myFitment to "enhance the parts & accessories listing experience" - but will it really fix the longstanding issues users have experienced with fitment in these categories?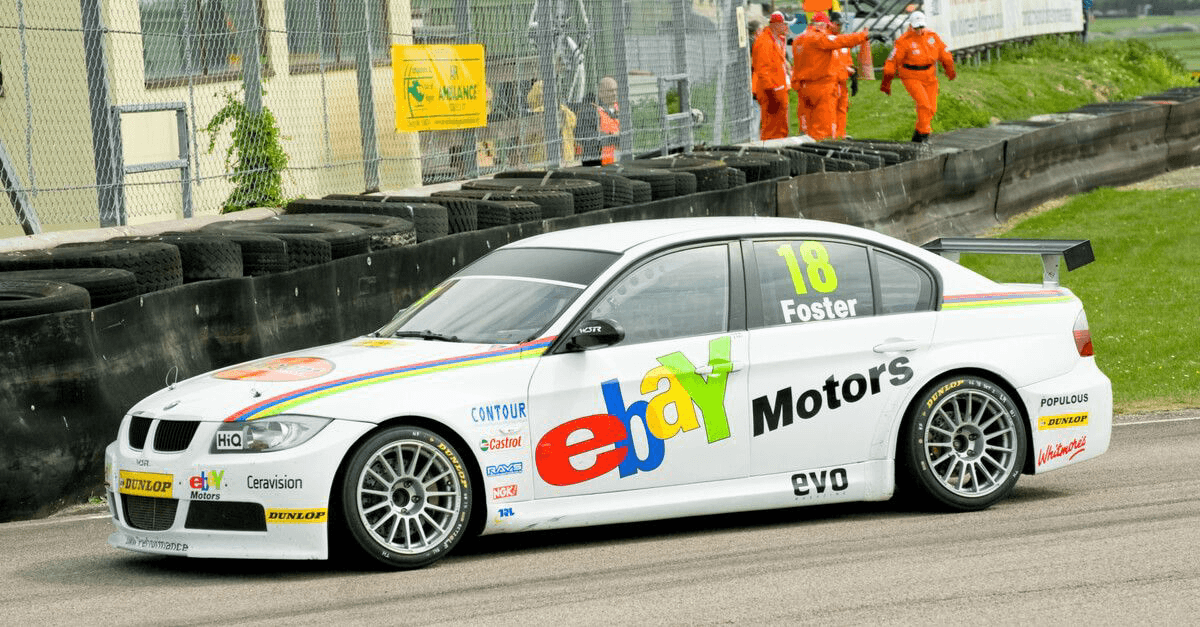 Back in 2012, they acquired WHI Solutions to improve the auto parts catalog and fitment data for Parts & Accessories and today WHI continues to offer ecommerce catalog integration tools as well as search and fitment solutions to some of the biggest names in auto parts like AutoZone, O'Reilly, Tire Kingdom, NAPA and even Walmart.
However, despite all the Nexpart catalog and fitment data from WHI, eBay still hasn't been able to completely crack the code on providing a seamless fitment experience for users.
One parts seller suggests the issue is fundamentally an execution problem with how eBay has implemented the fitment chart functionality, complete with bugs that have persisted for years and eBay's usual lackluster QA testing.
But the bigger problem with this change is that the compatibility chart has had bugs in it for YEARS that prevents it from listing vehicles that you have on the chart! I've been reporting them since 2019 and they're STILL not fixed.



I even had a zoom meeting with Chris Prill 1-2 years ago and reported it to those in charge of the Motors category directly. It seems even they're not able to push to get the charts fixed.



So as they transition to encourage more and more sellers to use the chart, what happens to those of us who face these glitches and can't get our items seen...?



https://www.ebay.com/itm/281095856201



Try setting it to the very first vehicle in the chart and watch what happens.



That's what we've been dealing with for years...
Here's what happens when you try to use eBay's fitment chart functionality on that listing - if you enter the year, make, model, trim, and engine options of the first vehicle listed in the chart, eBay's compatibility tool says it doesn't fit! 🤯



The issue appears to be the slight difference in text in the "engine" drop down menu vs that field in the chart. The drop down lists the cubic inches, but the chart does not and that difference is apparently enough to return an incorrect result.
What's worse is this seller has been reporting this issue to high level people at eBay Motors for years and nothing has been done to correct it.
If you look at the text they have in the "engine" box it doesn't match what is in the chart.



The problem is, if we end that listing or reselect the vehicles, we are selecting the correct vehicle in the list. But in the listing itself, the search box lists the Cubic Inches and the actual vehicle in the chart doesn't.



Obviously when they updated their vehicle data, they mixed up the variables somewhere and/or didn't update the data in both places.



But this has been going on since 2019! And they've updated their vehicle data since then. So for years, they haven't actually resolved the issue by simply copying the CORRECT data to both places...?



That's insanity. Especially when eBay owns one of the largest automotive catalogs in the country.
---
It's not exactly clear how the acquisition of myFitment might help fix these underlying issues or improve the process.
myFitment has been around for a while offering fitment integration for eBay, Amazon, Newegg and other marketplaces.
Here's how they describe their current offering for eBay fitment:
If you've signed up for a myFitment eBay account, you can add fitment to your listings in a variety of ways:

An easy-to-use interface for entering Manual Fitment
A simple spreadsheet to fill out and upload for Catalog Fitment
A simple spreadsheet to copy fitment from any eBay listing into your own listings!



Before getting started, please watch this video. It will demonstrate how the different features of myFitment work.
I'll be honest - I don't see much difference between how myFitment currently describes creating and uploading fitment information through them vs how eBay sellers can manually do it themselves today through direct uploads or the API.
It may provide an easier process for sellers who aren't familiar with the tools eBay already provides, but what happens if the information supplied through myFitment runs into the same issues with not exact text matching as provided in the example above or other bugs in the fitment charts?
While myFitment may bring something to the table, ultimately it's still going to come down to whether eBay can properly integrate it into the listing flow for sellers and make sure the information is correctly displayed for buyers.
---
Will CEO Jamie Iannone's "tech-led reimagination" be able to make the most of this new acquisition to rev up the Parts & Accessories experience? Let us know what you think in the comments below!
---