eBay Q2 2022 Earnings Commentary
Note from Liz: Opinions expressed are mine alone and should not be taken as financial advice.
eBay released Q2 2022 results August 3, 2022- full presentation here.
Full transcript here.
Important stats from the press release:
Revenue of $2.4 billion, down 9% on an as-reported basis and down 6% on an FX-Neutral basis
Gross Merchandise Volume of $18.5 billion, down 18% on an as-reported basis and down 14% on an FX-Neutral basis
GAAP and Non-GAAP EPS per diluted share of $(0.96) and $0.99, respectively, on a continuing operations basis
GAAP and Non-GAAP operating margin of 21.7% and 28.7%, respectively
Returned over $1.4 billion to shareholders in Q2, including approximately $1.3 billion of share repurchases and $121 million paid in cash dividends
As usual, I'll leave the financial analysis to experts in those fields and instead focus on highlights, insight and commentary from an experienced seller perspective.
Active buyers fell once again - down 12% to 138M. However, that number includes 3M active users from Turkish marketplace GittiGidiyor that will be rolling off as eBay winds down operations there, bringing the active buyer number down to 135M.
For the second straight quarter, eBay has chosen not to disclose active seller figures, leaving us to guess that it's likely not a pretty picture.
eBay has chosen to comp against Q2 2019, calling it the pre-COVID baseline, which is an odd choice in my opinion that all but openly admits the last two years on the platform have been primarily driven by the overall pandemic-fueled ecommerce bump, not necessarily any great innovations or improvements on the platform.
---
Focus Verticals
There were several questions about the Vault, but not a lot of specific answers. Really the only significant change since announcing the launch is that the minimum price for items sent to the Vault has now been lowered to $500.
UPDATE 8-25-22: minimum price to qualify for the Vault was once again lowered, now down to $350.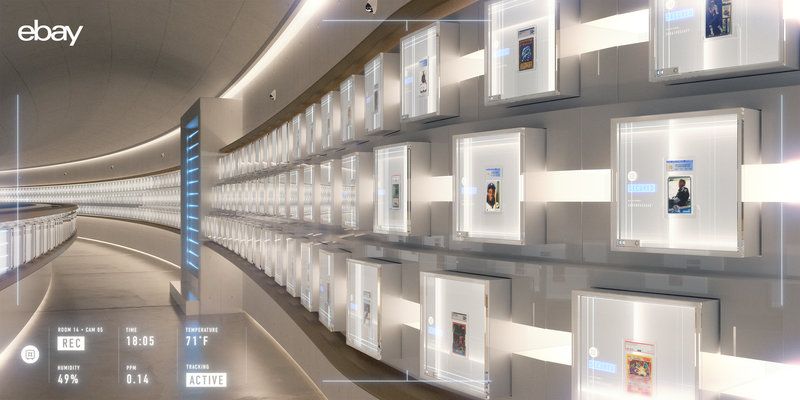 Of course Jamie mentioned the recent introduction of Fine Jewelry to Authenticity Guarantee, but did not mention the fee increase for all items across the jewelry category to pay for it.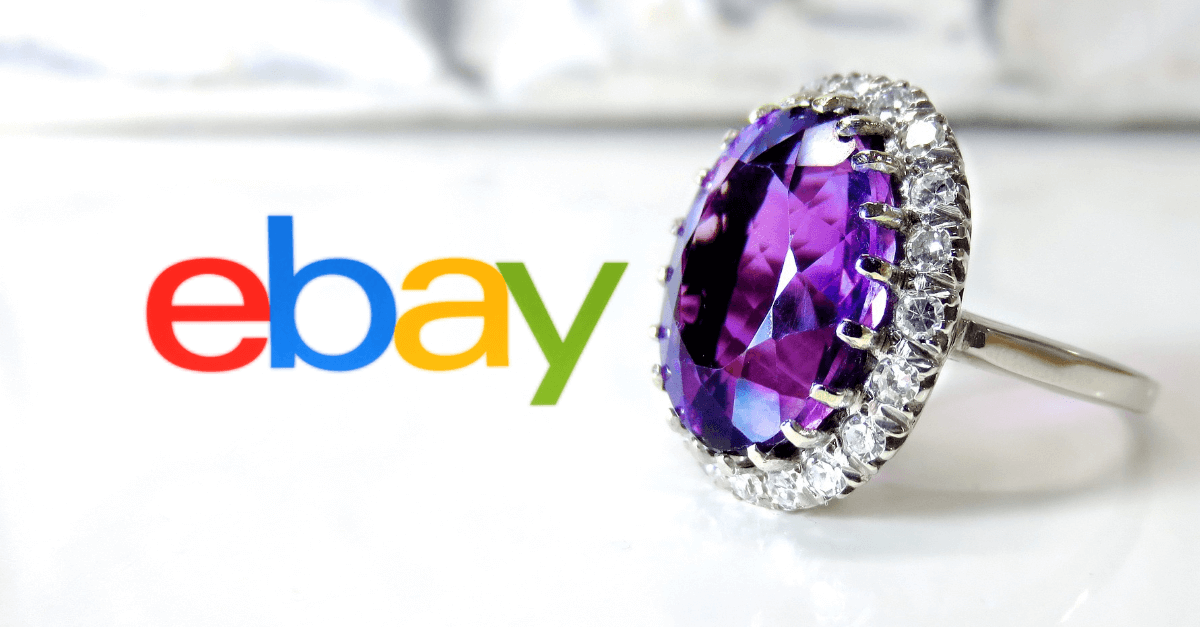 In a departure from past earnings calls, there was very little mention of sneaker authentication - perhaps signaling a slowdown or leveling off in that vertical.
eBay has been saying Motors Parts & Accessories will be the next category to get the vertical focus treatment since May 2021 but over a year later they don't seem to have made much progress beyond increasing targeted advertising and brand sponsorship opportunities, like the upcoming reboot of Pimp My Ride in partnership with MTV.
At Investor Day Head of eBay Europe Rob Hattrell had hinted at a "trusted experience" for installation on the horizon.
More customers want their parts installed from home or near their home, want to be able to book online through a trusted experience. We will build on our base of buyers and sellers, enabling them to get their part, and then also we'll help with the installation.
Unfortunately, I've seen no other mention of it since then and have to conclude if it is still on the roadmap, it's a long way off.
UPDATE 8-25-22: eBay has acquired myFitment to enhance the Parts & Accessories experience.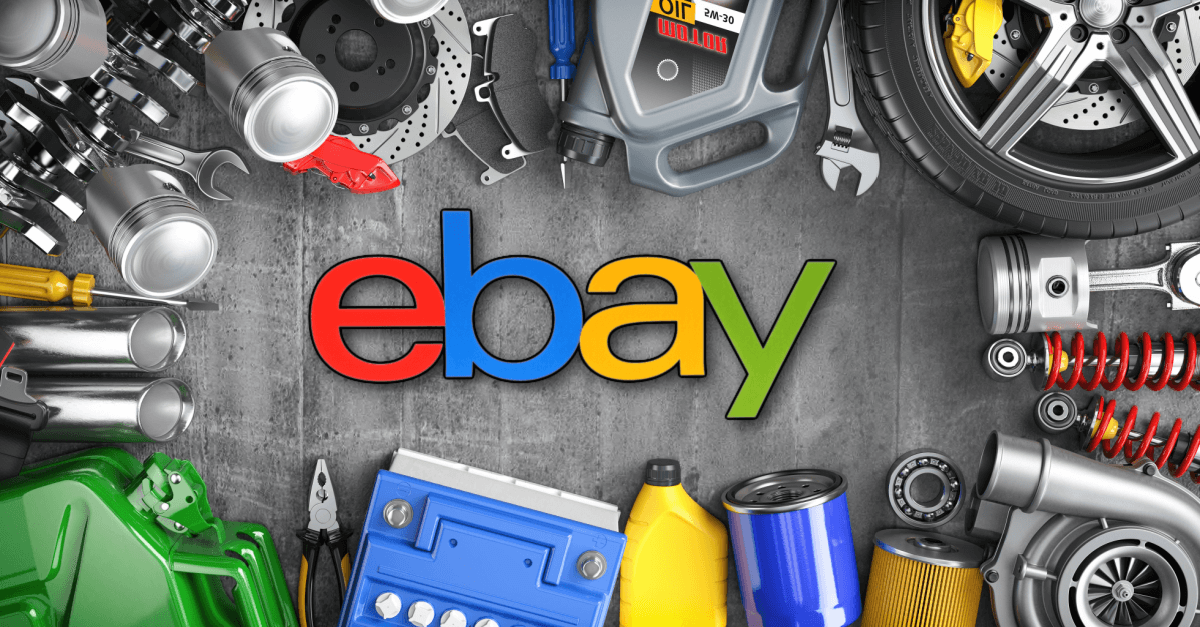 ---
Payments
Jamie was conservative in talking about progress and innovations in payments, choosing to discuss introducing Klarna buy now pay later in Germany and buyer FX program that gives buyers more currency options instead of On Demand Payouts and Spendable Funds, both of which started rolling out in Q2.
Spendable Funds allows sellers to use sales proceeds to fund purchases on the platform.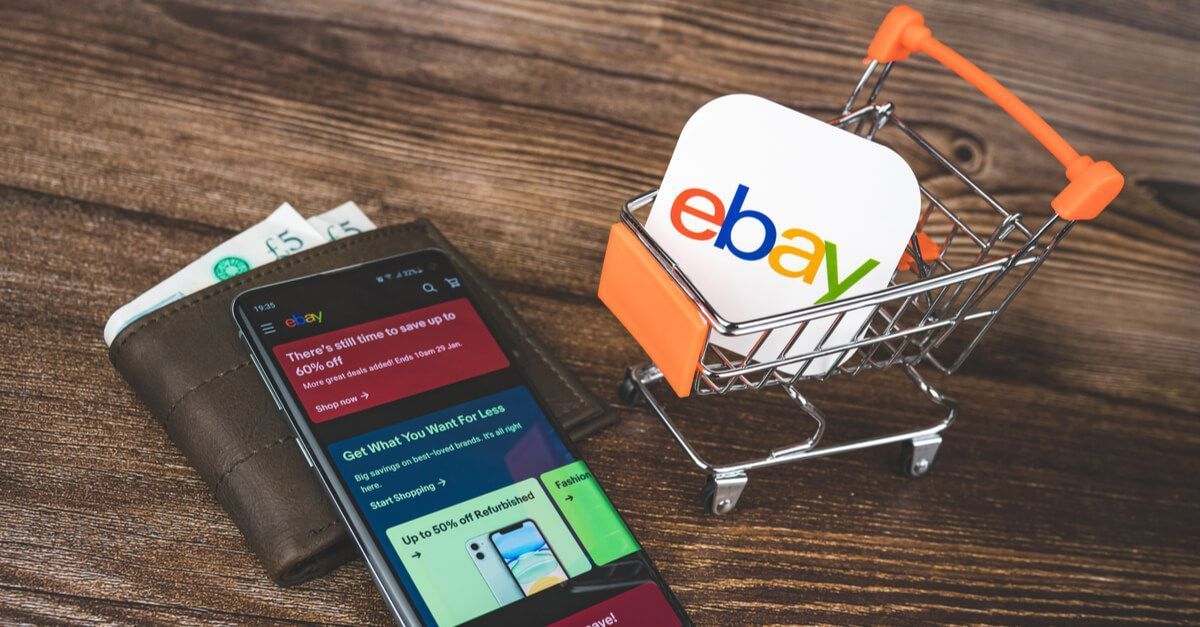 And On Demand Payouts originally only allowed payouts to the seller's bank account on file, but has recently expanded to include an option for "immediate" payout to a debit card for a 1.5% fee.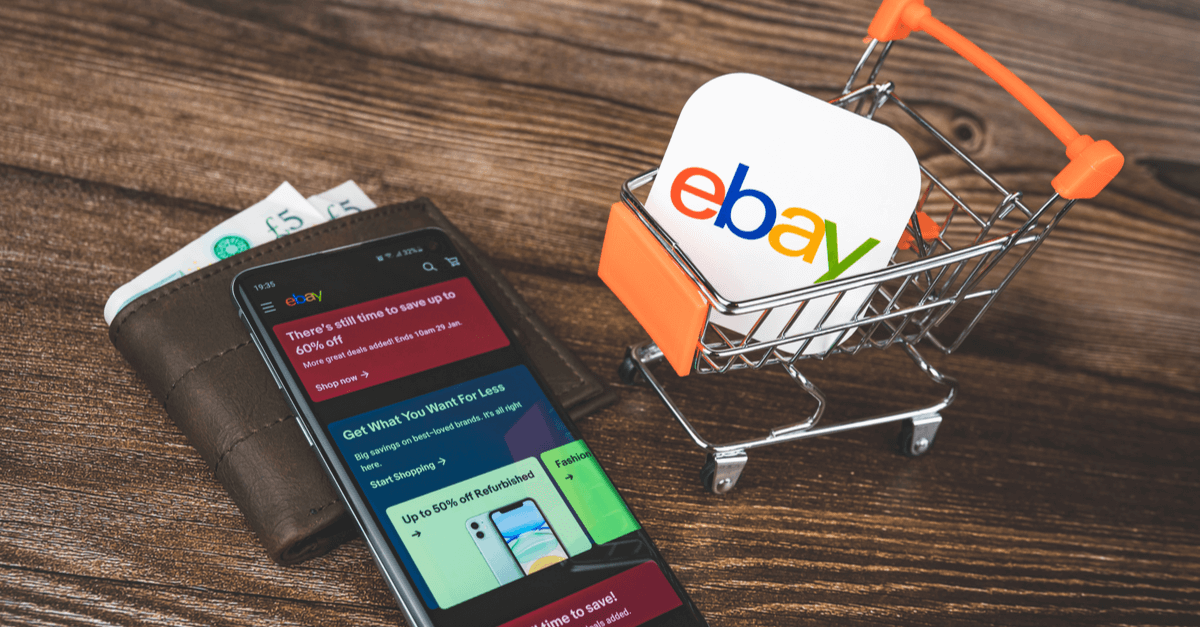 However, sellers must still wait 1-2 business days for the buyer's payment to be processed and made available for payout before using either on demand option, so "immediate" may be stretching it a bit.
Surprisingly, Jamie did not mention anything about reducing unpaid items on the platform - perhaps a nod to the fact that they've done all they can do for fixed price, but have hit a wall when trying to solve the problem for auctions.
---
Ads
To absolutely no seller's surprise, eBay continues to ramp up take rate via Promoted Listings ad products with ad revenue up 6% and eBay looking to return to double digit ad growth in coming quarters.
Once again the discussion was very vague, but Jamie made it clear they still see a lot of potential for penetration with Promoted Listings Advanced Cost Per Click.
There was no mention of the Promoted Display ads GM eBay Ads Elisabeth Rommel teased as "coming soon" in June or of the Offsite Ads Beta cost per click product for Google Ad placement that sellers were invited to beta test last week.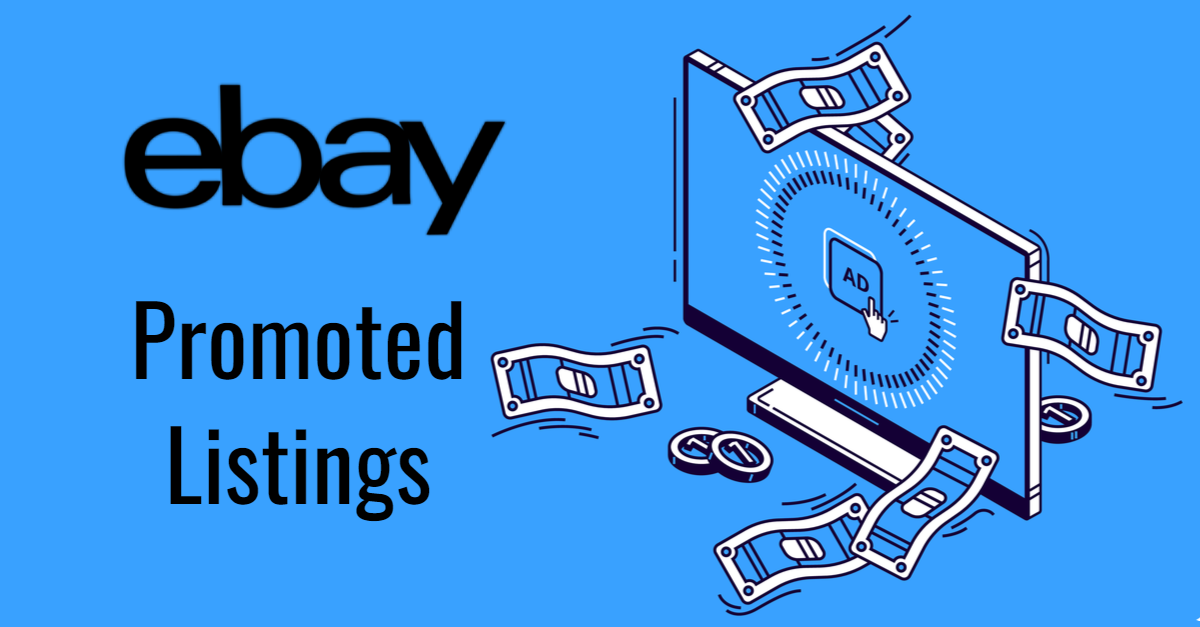 When asked about driving ad revenue growth, Jamie said:
It's the continual dial and crank in terms of optimizing the buyer experience, the tools that we have and the algorithms to make sure that we're not degrading the buyer experience.
"Dial and crank" may conjure up images of medieval torture racks, which is exactly what many sellers feel eBay is subjecting them to with recent policy changes that include shipping and tax in the ad fee calculation and increase the minimum ad rate for Promoted Listings standard to 2%.
As for the buyer experience, eBay is now stuffing Promoted Listings Advance CPC ads into the top 4 search slots instead of just 1, pushing Promoted Listings Standard and organic listings further down the page, and eBay's constant tweaking to try to avoid ad blockers has also managed to block organic results in some cases too.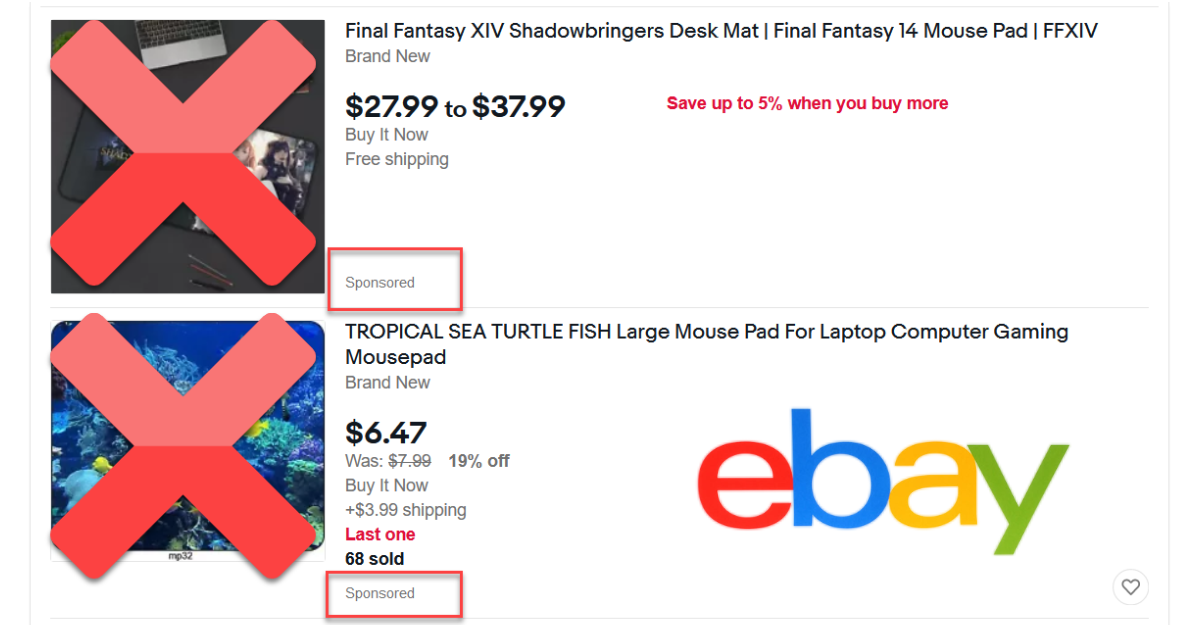 ---
New Tools/Features
Jamie briefly mentioned eBay expanding the Collections beta feature on the app to include sports cards, which was a bit perplexing because it has always supported sports cards since day one back in August 2021.
To enhance our leadership position in trading cards, we expanded authentication services to a wider range of graded items. In addition, we rolled out a new feature where enthusiasts can now use the popular My Collections tool to track a broader set of inventory, including sports trading cards.
I'm not sure what he meant by that, but since he brought it up, I think it's important to note Collections still does not integrate with the Scan To List functionality to make uploading cards to your Collection as easy as taking a picture, which seems like a huge missed opportunity to me.
Video for Stores was also given as an example of a tech-led reimagination win, however sellers have struggled with this new feature, often experiencing long delays in processing or review or errors when uploading.
And as one seller recently pointed out, eBay lags behind the competition in offering any kind of reporting that would help sellers gauge the effectiveness of their videos.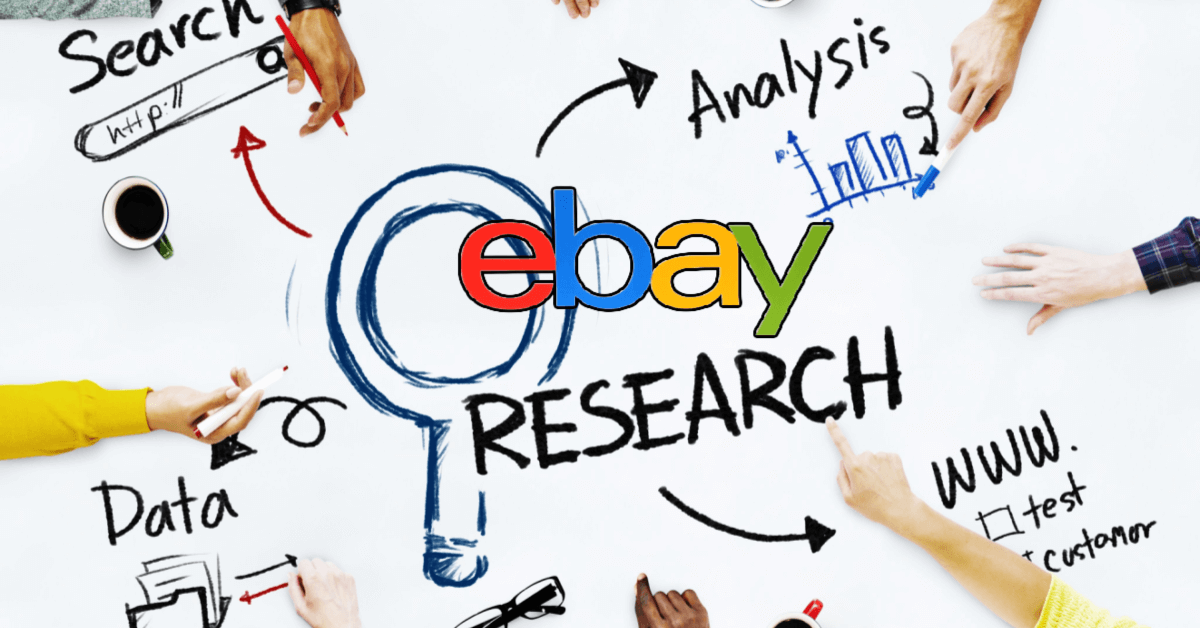 Analysts tuned into the call were very interested in eBay's nascent livestreaming functionality.
Jamie was quick to say it was "early days" but they are learning about the best way to get users engaged and were excited to be seeing engagement for 15 minutes on average with 1/4 of users interacting with the experience.
I'm sure he was also very excited to see just how much of that interaction came from users taking the opportunity to drop links to their Whatnot channels in the chat.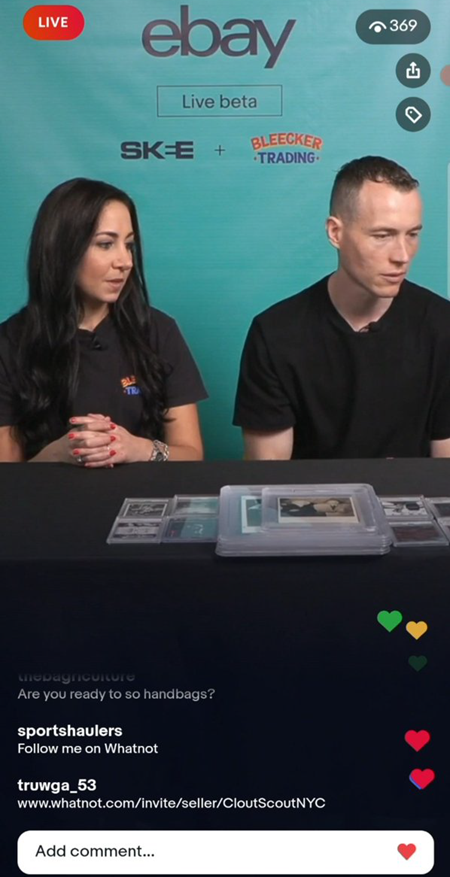 eBay has not yet released eBay Live beta to the broader seller community. It's still exclusively being tested with eBay produced and managed events featuring influencer hosts and currently only supports sales via fixed price listing, not auctions.
During the recent eBay Live event at The National Sports Collectors Convention, Director Trading Cards Bob Means candidly told the audience getting this feature in the hands of sellers was still very far down the roadmap - so I wouldn't hold your breath that the average seller will have access to it for the all important Q4 holiday season.
Meanwhile Facebook has announced they are killing their livestream shopping feature, effective October 1st. Is the livestream fad fading before eBay can even get onboard?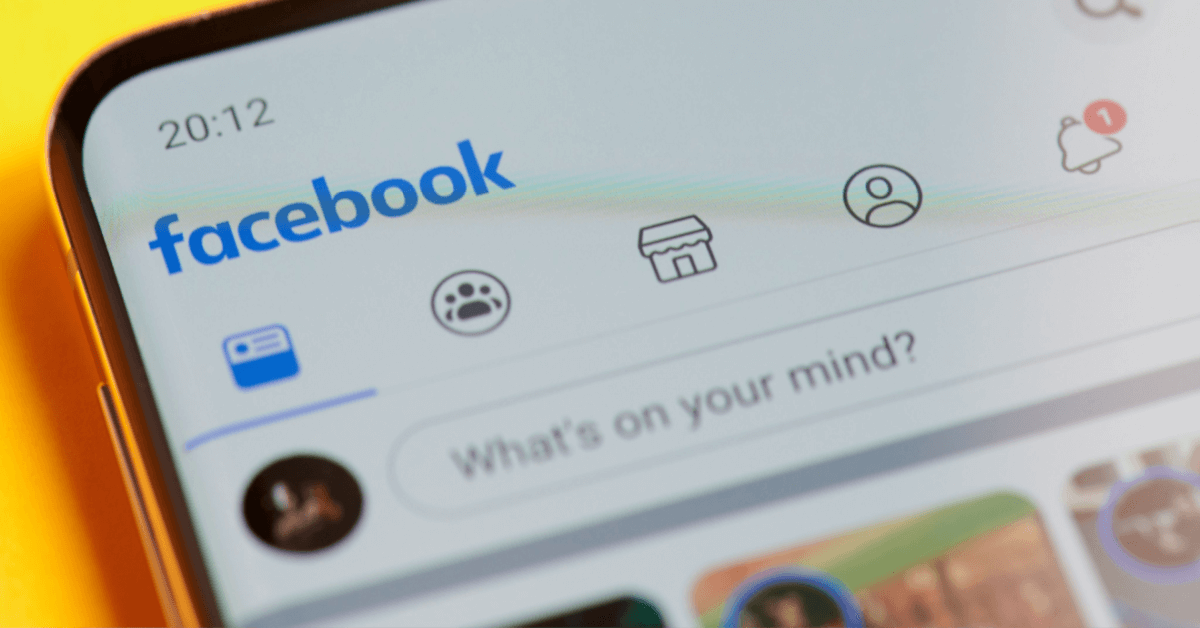 ---
Final Thoughts
The final question in the Q&A segment asked about the company's "execution culture", saying it seems like a lot of new features and initiatives are taking a long time to get out to full general availability and questioning whether eBay needs more investment in the short term to ramp up the pace of innovation and product releases.
Predictably the answer was that eBay leadership believes all is well, their plans are working and they are pleased with the pace of innovation and the execution of the team.
All I can really say to that is - I'll have some of whatever they are smoking out in San Jose. 😉
There were absolutely no new or exciting initiatives talked about on this call, Jamie continues to call 6 month - 1 year+ old projects "nascent" to excuse the lack of progress, and the only part of the plan that appears to actually be "working" is the continued ratcheting up of take rate via ads.
Once again, I'll just put my thoughts from the last 3 quarters on repeat. The tech led reimagination is dead on arrival, the vertical focus is out of touch with the vast majority of sellers, sellers are stuck between race to the bottom pricing strategies and increasing costs of doing business on the platform (selling fees, shipping costs and ads) and eBay still shows no signs of pulling out of the death spiral of falling GMV and active buyers.
Check out what other sellers are saying in the eBay community:
---
Thanks for reading! Want more ecommerce news and insights from an experienced seller perspective? Subscribe to the Value Added Resource newsletter. 📧
Value Added Resource is proudly reader supported - learn more about our commitment to an ad-free user experience or buy me a coffee. ☕
---