Sellers Rally To "Keep Etsy Human" Social Media Campaign
UPDATE:
Starla had 700 sellers tuned into her livestream today to share their Keep Etsy Human stories and thousands more are sharing all across social media.
---
Today is the day the #KeepEtsyHuman campaign is officially launching!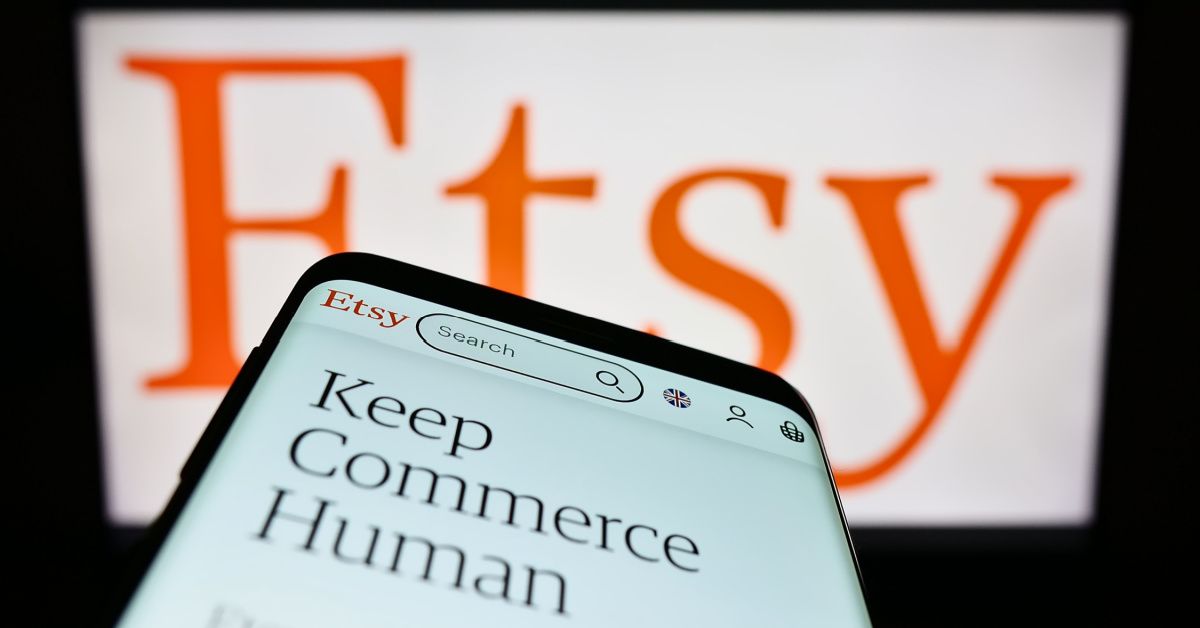 Etsy coach and influencer Starla Moore is using her platform at Handmade Alpha Academy and her YouTube reach to advocate for change with a social media campaign kicking off August 25, 2023.
The campaign aims to bring attention to the recent increase in payment reserves, controversial new Make An Offer feature, automated bot takedowns of legitimate goods while dropshippers, counterfeits, and IP infringement are allowed to run rampant on the site, unrealistic Star Seller standards, and more as examples of how Etsy has lost the human touch on which the brand was supposedly built.
This call to action has received over 36,000 views and hundreds of comments, with many Etsy sellers airing their frustrating experiences and concerns about the future of the platform.
Thank you. I'm mentally exhausted from pleading with them for answers while other shops are gleefully making thousands with straight up illegal listings. #KeepEtsyHuman
Thank you, long time Etsy seller here and I could not agree more. Etsy needs to get back to its roots and stop trying to fix what isn't broken and stop making it harder on sellers in general (the "test" they told no one about hiding the descriptions under the reviews being the latest farce!). I hope Etsy corporate is paying attention, sellers aren't happy!
Thanks for doing this! My Etsy Shop is my full time job and I'm getting very concerned over this reserve issue that is happening to MANY. Etsy is still the best platform for my handmade baby quilts and I LOVE Etsy too but they are making it almost impossible to meet their standards now. They are punishing sellers for things that are out of our control. #keepetsyhuman
Thank you. There has been so much change to Etsy over the years that makes me sad as both a seller and a buyer. Having to wade through all the drop shipped junk now is absolutely ridiculous. It is going the way of eBay... I hope we can convince them to make some changes.
Thank you Starla! I've been selling on Etsy since 2008 and also took your
Handmade Alpha Academy class. I grew my business to be a 6 figure business thanks to you and have been a 5* business for over 8 years with no customer complaints. I also always include tracking in my orders.



They put me on payment reserve on May 30th holding over 75% of my income with no warning. I'm still on reserve, but they dropped it down to 30% two weeks ago and released some of my money. This business supports my family and we have not been able to pay our bills. My partner had to go out and get a part time job while my mom has had to help me to be able to ship my products. I ship large canvases and the shipping alone is over $100.



I will be closing my Etsy shop by the end of the year because I can't deal with this stress. I no longer trust Etsy
Moore also shared her own thoughts with us, explaining why she felt compelled to post the video and lead this call for change on the platform, as well as comments from other sellers in her community.
As someone who views seller experiences from an overhead perspective, both as a large Etsy content creator on YouTube, as well as a manager at the world's largest Etsy SEO company, I review thousands of comments, emails, and exit surveys from sellers.



What I am seeing are not stray occurrences. Over the last year, the uptick in random shop and listing deactivations has grown exponentially, with sellers reporting no violation of Etsy's rules and policies.



And while there are, understandably, sellers who are deactivated due to legitimate policy violations, many sellers share the sentiment that "It's just a matter of time" until something happens to their own livelihood, despite their efforts to abide by Etsy's rules.



I personally speculate that this relates back to Etsy's 2023 Q1 earnings conference call, where Etsy CEO Josh Silverman stated:



"Utilizing state-of-the-art ML and AI technologies, we've been dialing up enforcement of our handmade and other listing policies, even more in 2023 to remove items more quickly and accurately."



While the sentiment of utilizing AI and machine learning to scope out potentially handmade items sounds fantastic - the reality is, sellers are having listings removed for completely unrelated "violations", while millions of drop-shipped, mass-produced, and blatant trademark/copyright infringing listings remain on the marketplace indefinitely.A quick search of the term "Disney" reaps 740,891 results.



Sellers who list handmade jewelry are having listings deactivated for drug paraphernalia. Sellers who create home decor items are having listings deactivated for "infant safety" violations. Sellers who utilize the word "amber" in any context, including first names, as well as in reference to color, also see their listings deactivated under Etsy's amber jewelry policy.



I have personally experienced this with a hooded sweatshirt in my own shop, where I sell with a partner whose name is Amber.



After emailing Etsy to explain that the product was not in violation of their policies, they stated:



"Our support agents can't reinstate your listing, and our decision on this matter remains final. We won't respond to further emails about this, but if you have a different question, we're happy to assist!"



Our experience mirrors the experiences of thousands of other frustrated sellers.



And these are only a handful of cases. This blatant lack of communication with sellers who rely on Etsy to host their livelihoods is the terrifying reality of selling on Etsy today.



As an Etsy coach, YouTuber, influencer, SEO manager, and a seller of over 10 years, I am truly afraid for the future of Etsy if swift human-constructed changes are not made.



We cannot rely on bot responses to problems that require human eyes and context. We cannot confidently administrate businesses and make financial growth decisions when the lifespans of these businesses are uncertain.



While Etsy's payment reserve system and publicity brought on by the BBC served as the catalyst for our movement, #KeepEtsyHuman is the amalgamation of shared seller concerns I've documented over the last year.



These range from lack of human support staff, communication, transparency, legitimate enforcement of violations, and Etsy's ongoing pressure in encouraging handmade artists to perform at the level of factory retailers.



As a community, we implore Etsy to return to its core values and the mission statement they still advertise: Keeping Commerce Human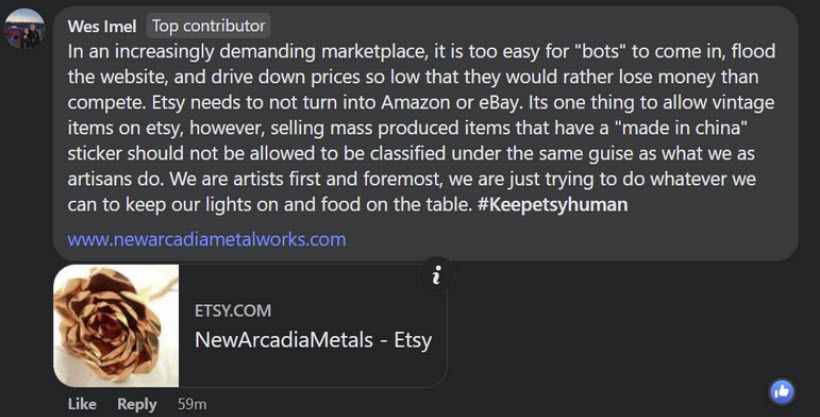 ---
Many of these points echo concerns raised by last year's Etsy Seller Strike, which gained significant media attention and focused scrutiny on fee increases and other issues at the company.
Several of the Etsy Seller Strike organizers have continued their advocacy efforts by establishing the Indie Sellers Guild, which is also working to bring attention to the payment reserve problem and has filed complaints with the FTC and Small Business Association on behalf of impacted sellers.
Payment reserves have been a hot topic here at Value Added Resource as well - with almost 200 responses, this is by far our most commented on article to date.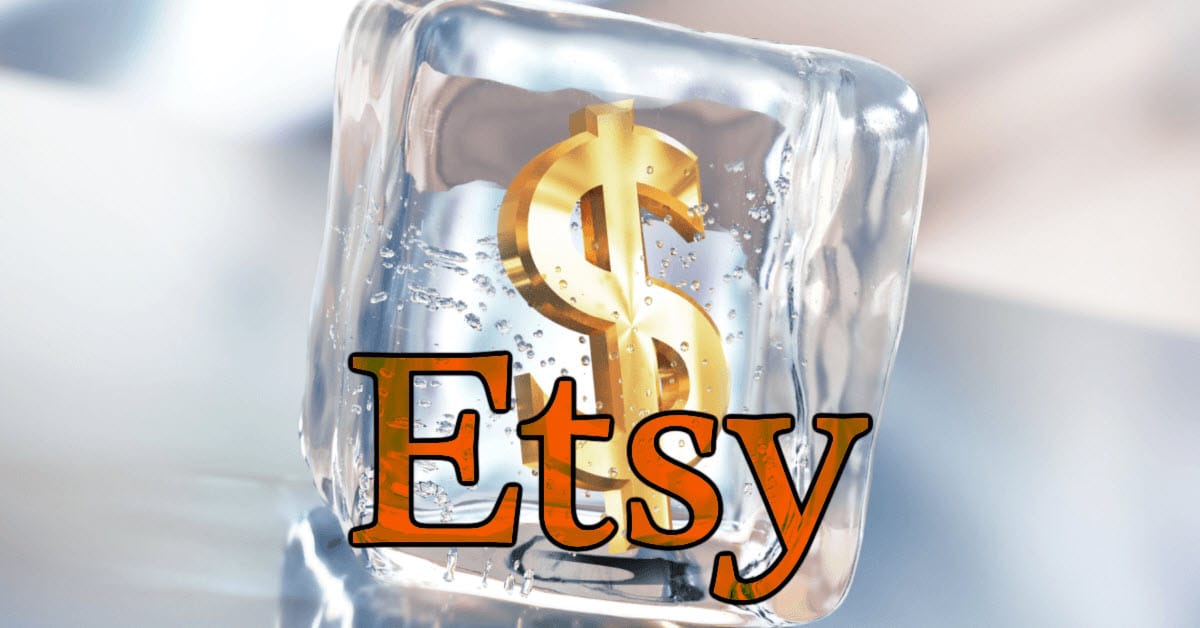 I have been an etsy seller for just shy of a decade and my store is always in good standing, 1300+ sales, 4.9/5 rating, yet they put my store in reserve and held a huge amount of my money. I took out a credit card to help buy materials to make the orders. No word from etsy (after 6 emails!) As to why i was in reserve. Just the same BS as is listed above, none of which is applicable to my store.



They lifted the reserve after 30 days, no explanation again, but my second smaller etsy store is now in its 5th month of being in reserve. They took it off after the 90 days, and put another reserve straight back on. It's a 5* rated store and star seller too. It makes no sense. I suspect they're using seller funds to invest.



I have a website but for some reason people still prefer to shop via etsy so if I close my store I lose about 50% of my income. It's so difficult. I wish you all the best.
I have had an Etsy store for three years. It is my primary income. Back in April my fiancé and I took out a mortgage on our home. The idea was so that I could hire someone to help with my Etsy store because I was being flooded with orders, and could barely keep up. But I was keeping up. I ran a cell immediately following hiring someone. Running that sell flagged Etsy and they put my store on reserve.



They will only release 25 percent do my funds. Often it is not even enough to pay for shipping. I had to take out another loan to keep the store afloat while I can see Etsy has around 5000$



Right now I don't even know how long it's going to last. Since then, I had to let go of my help. Cancel my sons birthday party. I couldn't Even afford a cake. He is only 12. Cancel our family trip. We couldn't get the pet meds our pets needed. I have been overdraft in my bank account by hundreds of dollars. I have had to refund and turn away customers.



Prior to all of this I was dealing with mass depression. This has made it so much worse. I cry daily and have stopped sleeping. Etsy is not keeping it human. They don't care. If I write to them a bit responds. Some of the orders I have shipped, they have been delivered, my customers left 5 stars responses. Etsy still won't give me my funds or respond with an actual person.
And here is just one of many emails we've received from sellers who wanted to share their stories anonymously, as they fear retaliation from Etsy for speaking out.
Just thought I would offer my experience as a case study in relation to Etsy reserves. I'm a wedding dress producer and although I sell some smaller stock items to bump up my listings, a lot of sales are gowns that require 50% of the payment to start producing.



Withholding funds from a store that relies on the initial money to buy fabric and start the making process is unethical and wholly detrimental and Etsy provide no solution or resolve when a seller is involuntarily put in this position.



The whole practise raises serious issues of legitimacy in ethics around holding' a customers money against their will, puts seller at high risk of closing down, puts seller at risk of having to take out a credit card when it's totally unnecessary and then the stress and embarrassment of not even being pre warned or notified and having to doll out £1500 refunds as a result of not being able to start a dress project you worked on for weeks with a customer.



Plus are they even allowed to refuse you access to the legal team at Etsy!?? It seems so corrupt!
Etsy received major media attention about the reserves, and while they initially downplayed the issue saying it only impacted a very small number of sellers, eventually they announced they would be making changes to hold less money for the "majority" of sellers who are placed on reserve.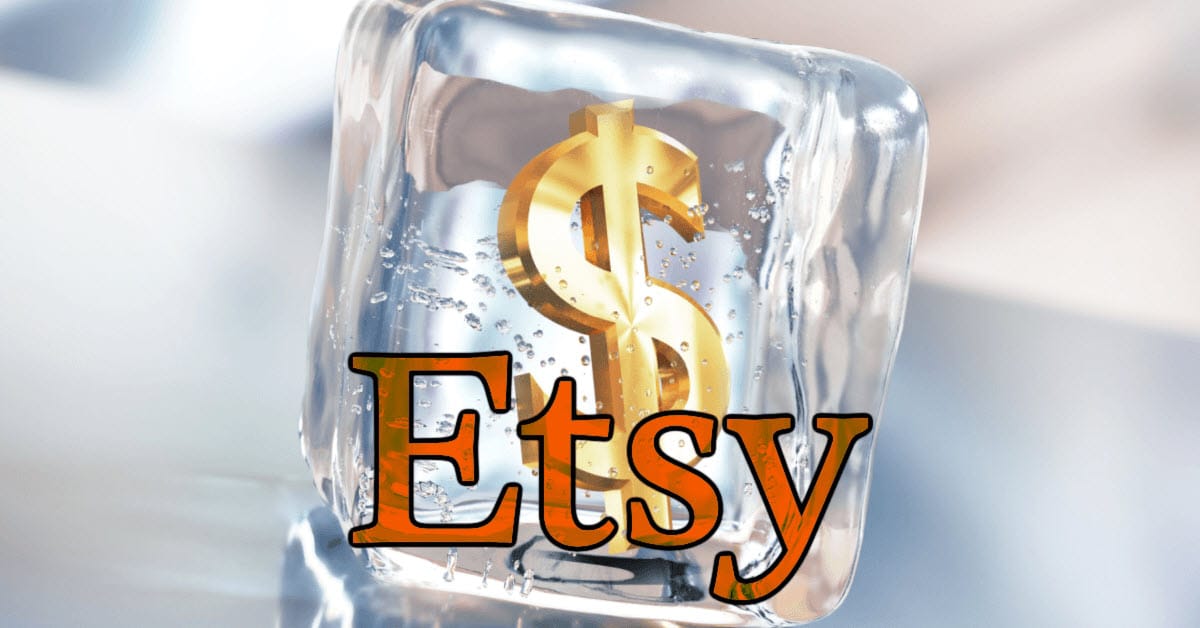 However, the timing of that announcement raised serious questions about whether it was a sincere effort to "keep commerce human" or simply a last ditch attempt to head off scrutiny ahead of Q2 2023 earnings.
Now is the time to keep the pressure on and Keep Etsy Human!
---
Have you been hit with payment reserves, had items taken down in error by automated bots, or struggled to receive support from Etsy?
Let us know your #KeepEtsyHuman story below!
---