Etsy Takes Down Legitimate Handmade Items In Automated Bot Dragnet
Etsy sellers report a sudden influx in automated takedowns for not being "handmade" but many innocent victims are being caught in the dragnet as well.
One particularly egregious example even hit a seller who was featured on Etsy's Quit Your Day Job blog.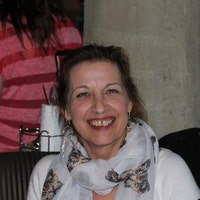 I cannot believe it. I make ALL my items. Each and every single piece. Today they took down my bestseller saying it isn't handmade of all things? All the factory stuff on here and me selling here 15 years gets treated like this? No discussion. NO appeal. Nothing. Any suggestions? This is just WRONG on every level. I heard there was a phone number but of course it's nowhere to be found.



HELP anyone?! I need to eat...



...In some ways it's a bit ironic as I was a Featured Artist in the Quit Your Day Job series. The photographers have been to my home!! I've been more than checked out!!! So much manufactured good on Etsy my customers always complain they have a hard time finding me. Ironic for sure. I'm hoping for the best but bracing for the worse.
In fact, this seller's Quit Your Day Job feature is still live on the site, with pictures taken by Etsy's photographers who visited her home to capture "action shots" in her studio.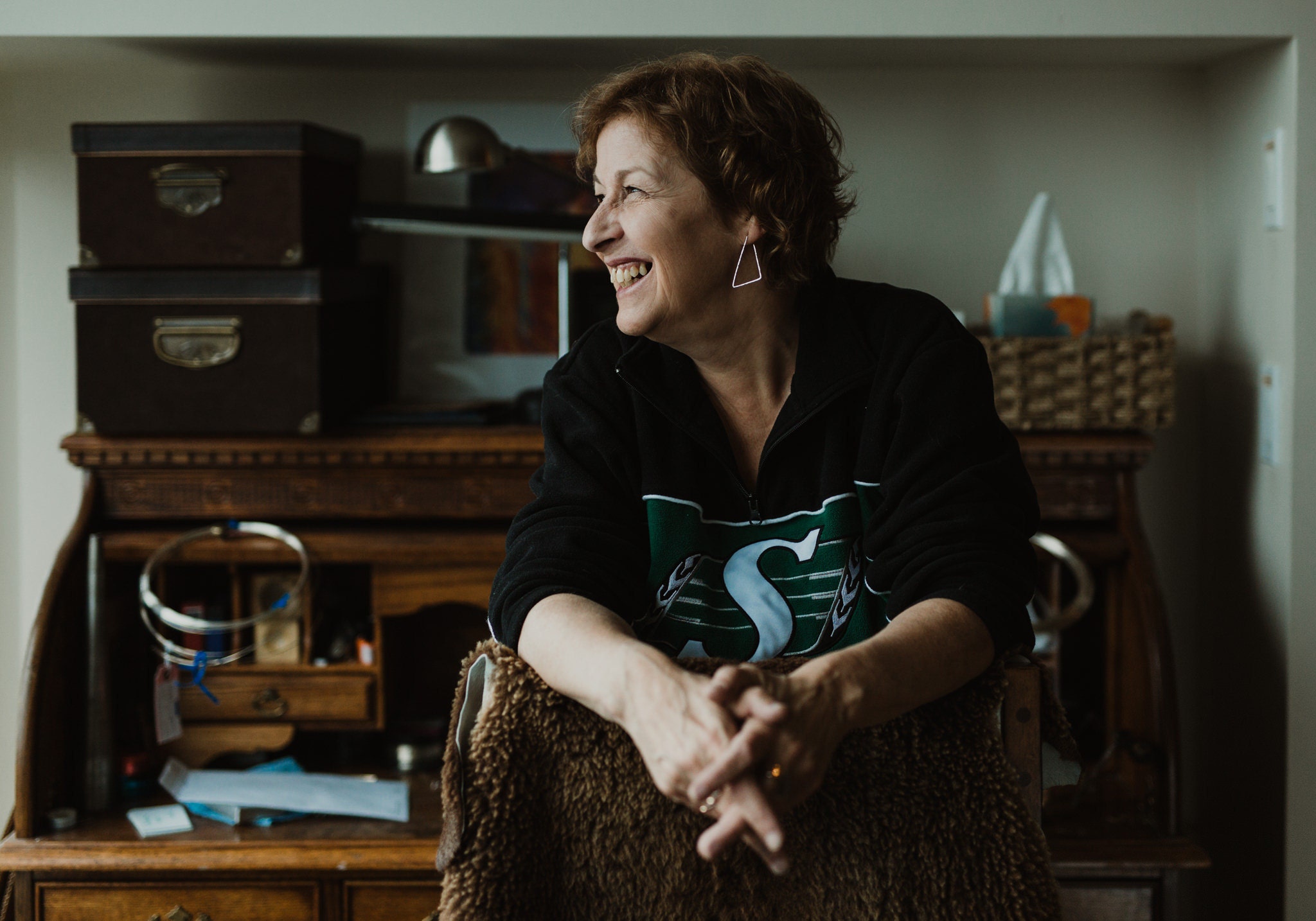 And it appears this is far from a one off "glitch" - there are many other similar reports in the Etsy community.
It's also very troubling these sellers are being told there is no way to appeal the decision.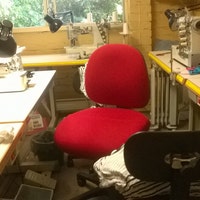 I have been selling on Etsy since 2014, have 3200+ sales and am a Star Seller.



This morning, my best seller (long yoga pants) was deactivated, with Etsy's email stating "It looks like some of your listings weren't in line with our Handmade Policy, so we've removed them from our marketplace".



Every stage of this garment (and all my garments) are performed by me- from designing, patternmaking, cutting, sewing and then shipping.



I have never used a production partner- all work is done by me.



I have looked through my listing and can't find anything that should be flagged. It's a pair of yoga pants, for goodness sakes!



There isn't anything there that is remarkably different than my other listings (tags, desciption etc).



I contacted Etsy via Community & Help>Contact us> Selling on Etsy>Managing my shop and listings>Etsy removed my listing.



After going to the effort of filling out this form and attaching pics (to prove I handmake my garments) of my yoga pant patterns, fabric cutters, industrial sewing machines and fabric supply, I received an auto response email from Etsy stating that



" I believe my listing was removed in error. Can I appeal this decision?



No, there is no appeals process for your listing at this time. We use a variety of factors to determine whether items comply with our policies, and we take this work very seriously."



This is incredibly frustrating to be losing sales daily because of this error and now, it looks like I can't even plead my case.



Very annoying that I have built up a business on Etsy over many years (with them taking fees for these sales) and now, a best seller with all it's 5 star reviews can be shut off in an instant.
---
Despite Etsy's most recent Transparency Report touting great strides in addressing counterfeits, IP violations, and non-handmade goods, Etsy continues to receive media and public scrutiny over these items flooding their marketplace.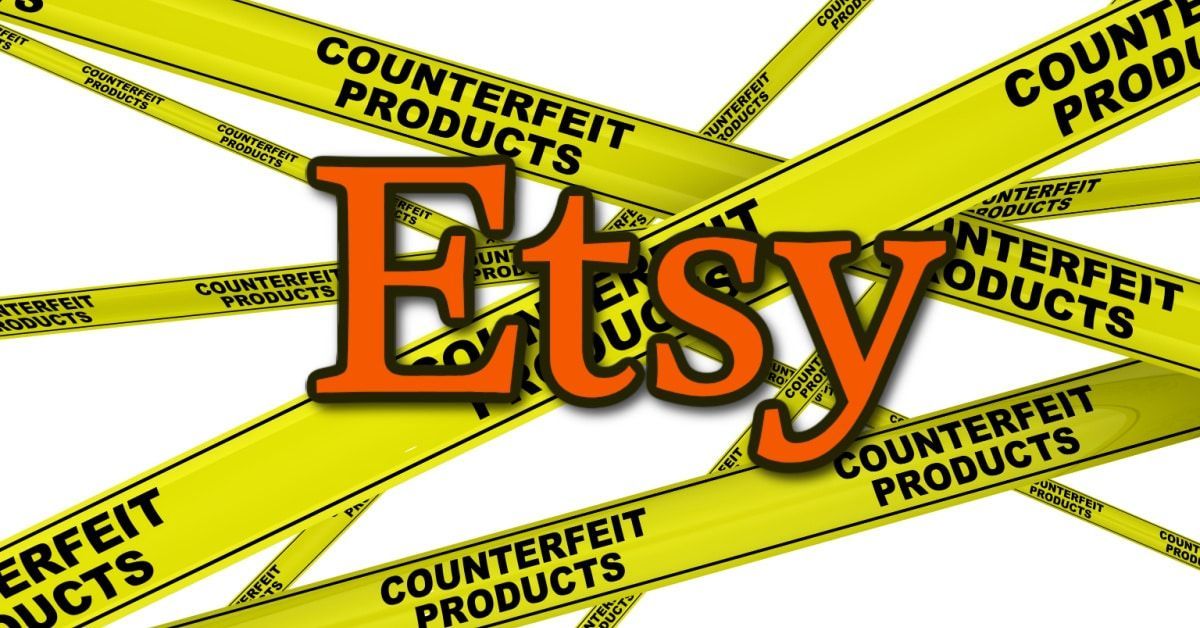 Etsy absolutely must address these issues headon to preserve trust and safety on the platform, but automated bots are not the way - in order to accomplish their goal to "keep commerce human", Etsy is going to have to keep the policy enforcement process human too.
But as Etsy seller and ecommerce consultant Cindy Baldassi points out, that supposed focus on humanity is increasingly at odds with the company's corporate goals and so far the human sellers at the other end of those automated bot campaigns are left to suffer with no recourse.
Etsy claims its mission is to "Keep Commerce Human", and unironically uses that tagline at the start of its 2022 Transparency Report - a report that details how the site's automation is attacking legitimate Etsy shop owners with ever-increasing frequency.



The deeper you dig, the more you can see that acknowledging the humanity of the seller base is not part of the corporation's game plan.
---
Have you had legitimate handmade items deactivated by Etsy for not being handmade? Let us know in the comments below!
---