What Does Naver's Poshmark Acquisition Mean For Sellers?
Naver's acquisition of Poshmark is now complete after a special stockholder meeting in December voted to approve the merger agreement - so what can sellers on the fashion marketplace expect to change under the new ownership?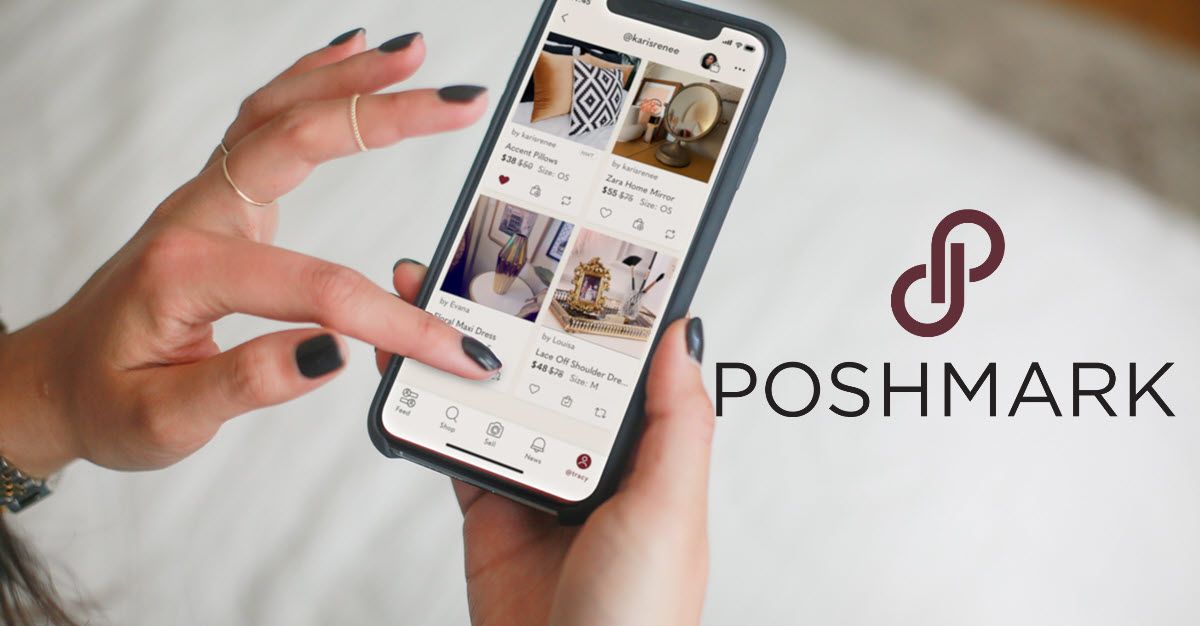 First and foremost, the agreement keeps CEO Manish Chandra at the helm, as well as other key executives, so the leadership team does not appear to be in for any immediate changes.
Details from the special shareholder meeting show the Posh Shows livestream shopping feature was of particular interest to Naver when they first started exploring the possibility of an acquisition.
On July 5, 2022, the Board held a meeting, with members of Poshmark management and representatives of Goodwin also in attendance. Mr. Chandra provided a status update regarding the potential commercial partnership and investment and recent interactions with NAVER, including NAVER's continued interest in a potential acquisition of Poshmark.



Representatives of Goodwin presented an overview of the directors' fiduciary duties under Delaware law and discussed certain considerations for the Board when undertaking an evaluation of strategic alternatives, including a potential sale of the Company. The members of Poshmark management also presented certain unaudited financial forecasts for Poshmark for fiscal years 2022 through 2025...



...Poshmark management also discussed Poshmark's livestreaming and live auctions initiative, which Poshmark described as an opportunity to reinvent selling by making live selling available to everyone and to integrate live selling into Poshmark's other initiatives such as Poshmark parties. Poshmark management noted that this initiative could potentially be a significant revenue generator and growth opportunity for Poshmark.
I expect Naver will bring important resources, experience, and technology to the table to improve and expand the Poshmark live shopping experience in 2023.
---
Naver also has developed SmartLens technology that will bring AI power image recognition capability to Poshmark search.
Chandra, the Poshmark official, said his company has ambition to become a leading e-commerce platform on the world stage and joined Naver on its way to achieve the goal. Poshmark launched overseas business in Canada in 2019 and in both India and Australia in 2021.



"Looking forward, this merger is aimed at creating a global player in online fashion," he said. "At a global level, we are very confident that we have shared vision and values and are very excited to set on a journey to become a global market leader in fashion e-commerce."



He said his company will be provided with new up-to-date features based on Naver's technology and experience, such as Naver's Smart Lens, deep learning-based image search service, and livestream shopping tools.



"This allows us to leverage Naver's powerful technology and our Poshmark platform and improve our user experience by evolving our marketing, search and engagement features," he said, adding that those new tools will help the company have a competitive edge over its rivals in North America.
eBay has had a search by image function since 2017, though they took it offline for a while in 2021 and reintroduced it in 2022. Etsy started beta-testing a search by image feature in Q4 2022. And even Walmart has added search by image, though theirs is simply a bolted on application of Google's Vision image recognition technology.
I've tested both the eBay and Walmart versions with mixed results. While the concept of machine learning/AI based image search is exciting, it all still comes down to execution and whether or not in provides relevant results and seamless user experience in the real world.
I can't wait to see how Naver's technology integrates into the Poshmark experience and how it stacks up against the competition.
---
International expansion could be another big win to come out of this acquisition for sellers and could help Poshmark gain ground against competitors worldwide.
Poshmark seller and YouTuber Tabs McCaffrey did a great rundown of what the merger could mean for sellers and opening up cross-border international sales is top of her list.
---
The elephant in the room, in my opinion, is what will Naver do with advertising?
Naver is the #1 search engine in Korea and, just like with Google, advertising is a huge part of that business.
Naver's scale has allowed it to dominate advertising revenue in South Korea. Its success nationally is analogous to Google and Facebook's seemingly insurmountable digital-advertising "duopoly" globally. Thanks to their immense reach and ability to target consumers online, these two tech giants have proved irresistible to advertisers, and Naver shares a measure of their advantage.



Yu Seo Young, a deputy manager with the company's news team, mentioned local newspapers sometimes call Naver an alligator or some other apex predator when describing its market power.
Before the deal with Naver was announced, statements from CFO Rodrigo Brumana at Goldman Sachs 2022 Communacopia + Technology Conference made me wonder if Poshmark was considering introducing seller paid advertising options to boost take rate.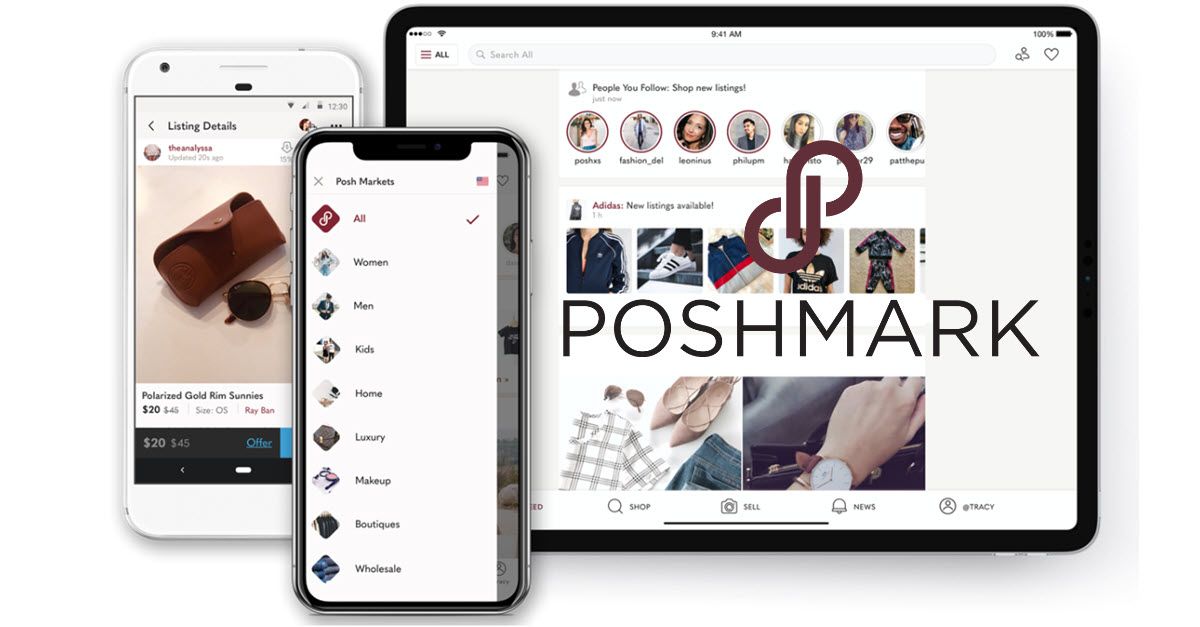 The host asked:
So your commission structure is actually pretty straightforward compared to many other marketplaces we cover, is there an opportunity to potentially raise take rate in the future?
Rodrigo answered:
Sellers love Posh because they know where they stand in terms of fees and they work around it, they set up their business knowing exactly what their take home is and how much their going to give.

That being said, we have not touched take rate...and that is very rare, other marketplaces are essentially doing a change rate almost like every year. I do believe that the opportunity is back to monetizing the engagement and bringing potentially a higher take rate in terms of the blended take rate, not necessarily the transaction.

Yes, can we move up, yes there is room. Can we have flex down for volume, yes but I believe that we are very well set there given the trajectory but the biggest opportunity for monetization might be elsewhere in our properties, especially given the engagement, given the captive audience and the stickiness of our cohorts.
That lead to a follow up question about creating ad offerings to add to that blended take rate.
And is that for example like an advertising opportunity? I mean obviously every other marketplace has some sort of advertising offering.
Rodrigo gave a very interesting non-answer.
We don't like to comment before we are ready to say something but I'm going to say looking at other more mature marketplaces is a good place to start in benchmarking us.
At the time I believed Poshmark may have been considering the possibility of introducing an ad offering possibly along the lines of eBay's Promoted Listings or Etsy's onsite and offsite ads programs.
Increasing take rates through ad revenue was something investors were obviously interested in exploring and, while the landscape may have changed somewhat now that Poshmark has been taken private, you can be sure that Naver is going to want to see a return on their investment as well.
With advertising being such a major component of their core expertise and revenue generation in other areas, it will be interesting to see if Naver pushes for seller paid advertising or introduces other ad revenue generating initiatives.
---
As a Poshmark seller what are you most excited about or most concerned about with the ownership? What changes do you hope to see as the platform moves foward? Let us know in the comments below!
---