Etsy Invests In Search Changes To Drive Conversion
Etsy CEO Josh Silverman says the company has been investing in changes to search to relieve buyers of what he calls "our tyranny of choice."
Tyranny of choice? Yikes. I understand his point about the buyer experience, but maybe something a little less negative to describe the hard work of Etsy's millions of sellers would be more appropriate?
Speaking to investors on a third-quarter earnings call Wednesday (Nov. 2), Silverman described feedback he'd seen from a shopper who passed on his purchase after his search for lamps yielded 400,000 results.



"That's why it's so important that we narrow search results and get you to the good stuff fast, especially challenging since each person has their own idea of what the good stuff is," he said. "We need world-class search technology married with world-class personalization."



To streamline the search process, Etsy began to put signals in its search engine tied to quality, things like price, seller reviews, on-time shipping, and customer responsiveness.



"In this way, we don't simply prioritize items that match your search query, but rather items that are the most likely to result in a delightful purchase experience," Silverman said.
Sellers have been less enthusiastic about some of those efforts, especially the ones that added filters to their listings that directed potential buyers to competitors on the site.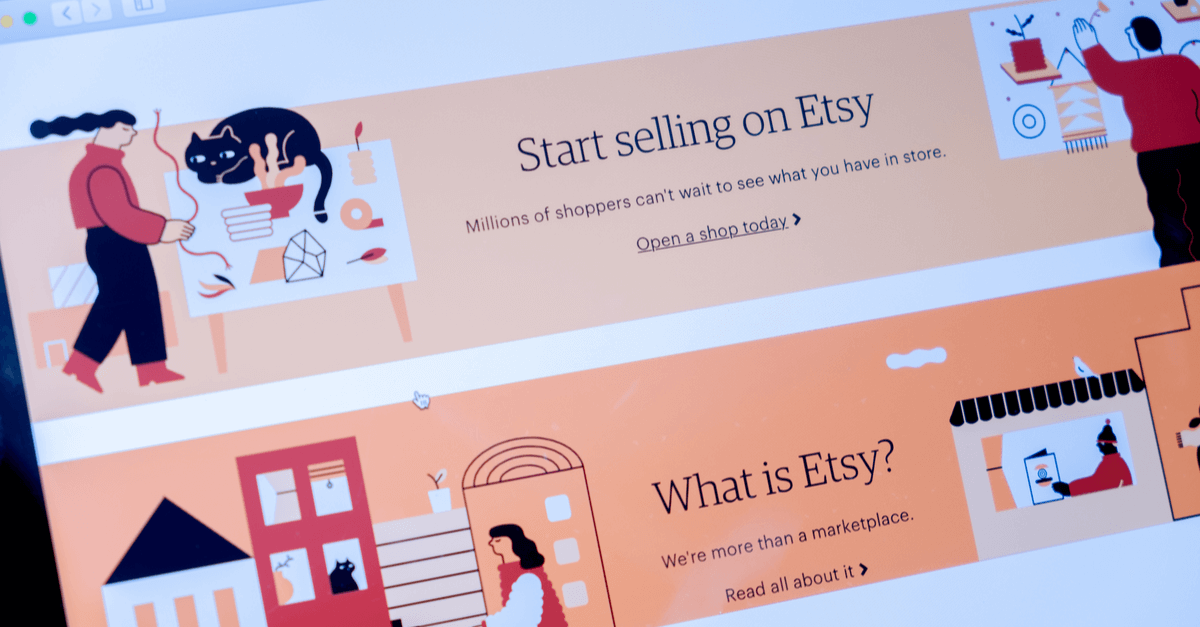 Sellers were livid about Etsy redirecting buyers to competitor listings, with over 500 responses just on one community post alone, and some compared it to eBay's practice of stuffing 100s of competitor ads on each listing page.
Etsy also announced they are piloting a search with image feature, currently only available in the iOS app.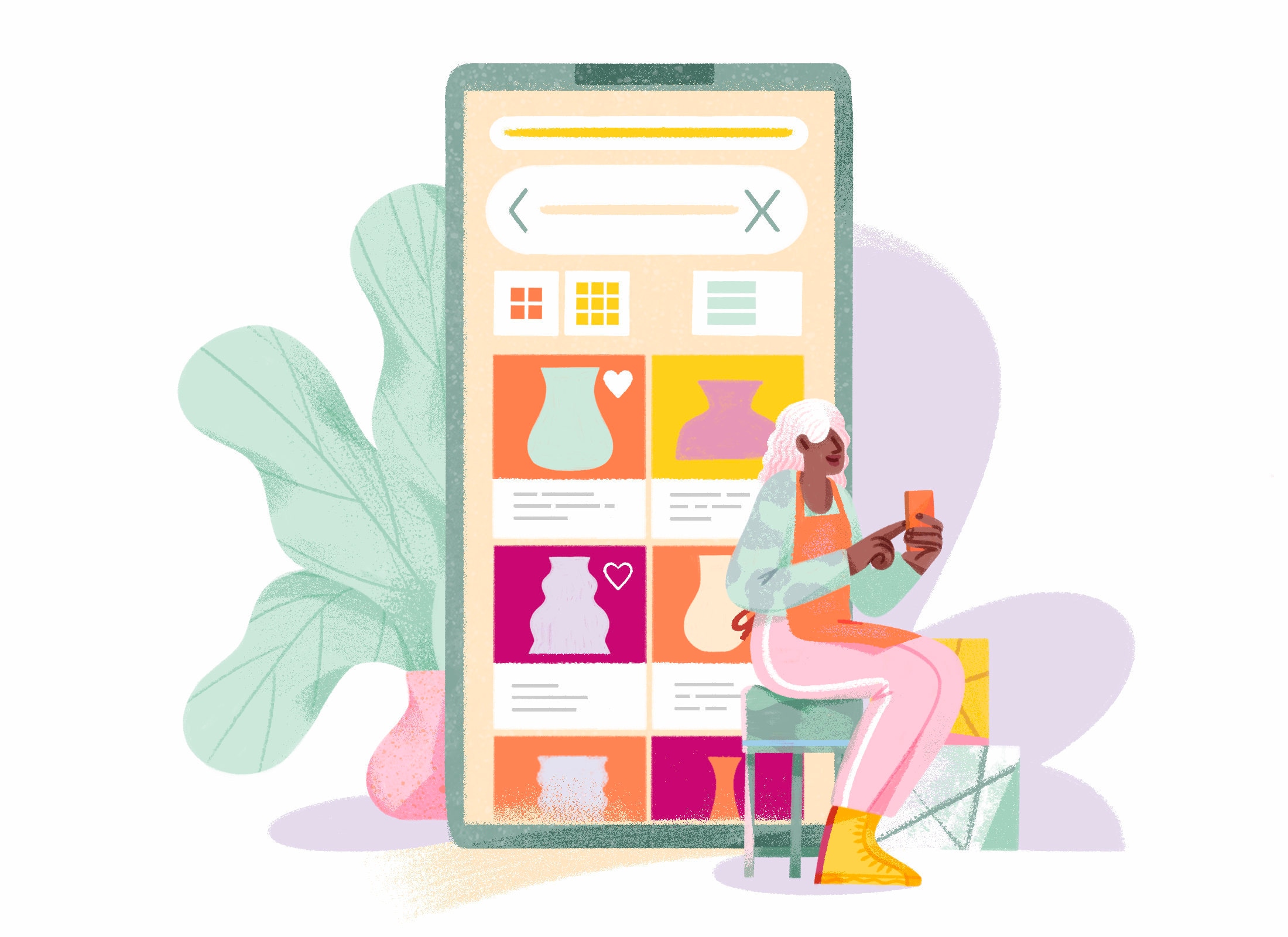 Have you ever wanted to describe something, but can't quite find the right words to bring your vision to life? Perhaps you've been searching for the perfect mug for your Mom in her favorite color, but don't know how to describe the exact shade. Or you see a unique piece of furniture, and you're determined to find a small business who can hand make or customize something similar just for you.



Until now, the fastest way to find what you're looking for on Etsy has been to search keywords, but we know that when inspiration strikes for our users, words aren't always enough. Now, iOS app users can use images to discover special items on Etsy. Buyers can simply tap the new camera icon in the search bar and upload or take a photo, and Etsy will surface items that are visually similar to the image they shared. And with more than 100 million items in our marketplace, odds are that if you can dream it – or snap a photo of it – you'll find something you love on Etsy.



We're always investing in our marketplace to make it easier for sellers to grow their businesses. We're excited for this new, innovative feature to make it easier for sellers to get discovered and connect with our built-in base of nearly 90 million buyers around the world.



At Etsy, our teams are focused on making our marketplace more discoverable for buyers looking for something truly unique. One of the things we love most about this feature is that it was developed as part of CodeMosaic, an annual Etsy Hackathon that gives engineers opportunities to flex new skills while building creative solutions to benefit our marketplace and community. This new feature is an employee-led initiative that really demonstrates the talent, agility, and passion of the Etsy team.



We know that buyers often seek shopping inspiration outside of the marketplace, then turn to Etsy to discover items and make purchases. But sometimes they have trouble finding the right words to find the perfect items. That's why the team built the image search feature from the ground up - leveraging Etsy's first GPU-backed service - to give these users another, more visual way to make their inspiration a reality.
The image search appears to function similarly to search by image in the eBay app - let's hope it has better results!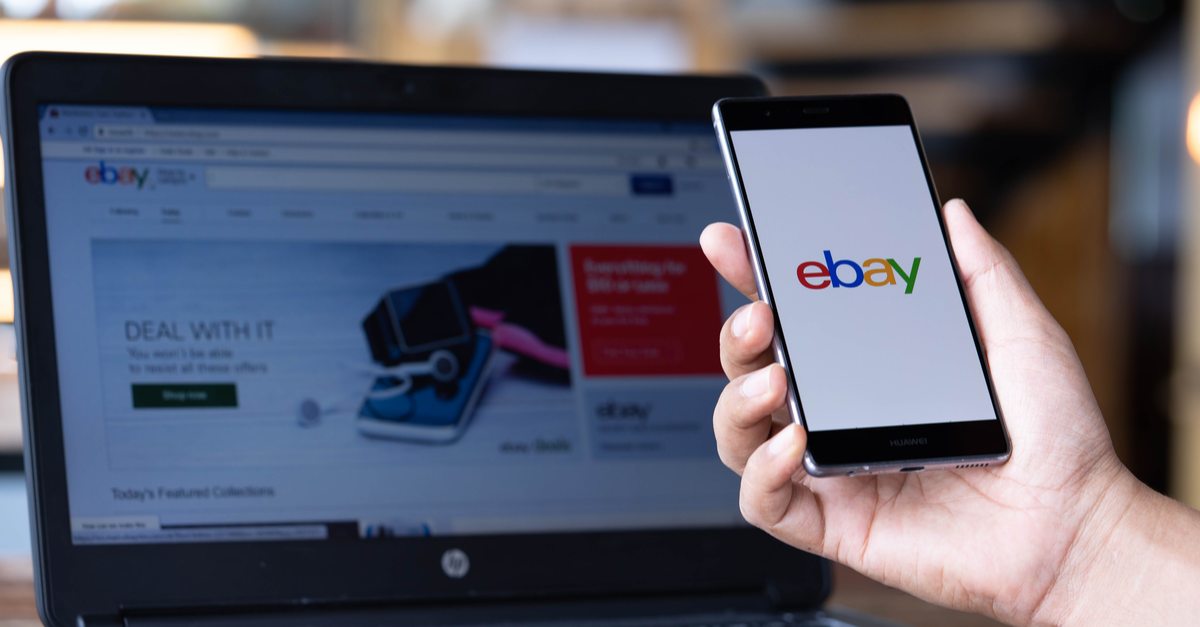 ---
What do  you think of Etsy's recent search changes? Do they improve the buyer experience? Are they fair to sellers? Let us know in the comments below!
---