Etsy Testing New Filters, Attributes On Search & Listings
Etsy sellers are dismayed at what appears to be a test of new filters on listings that direct buyers away from the seller's listing and toward competitors on the site.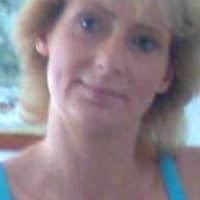 i have just noticed something else new today, and of course again is absolutely pointless except to take buyers away from your shop to find other things available from other shops! and it just looks so naff!!



under the main photos you now have in large letters (under £20) (£75 to £20) not sure how that makes even sense!! (£100 to £75) (ETA by Sept 25) (ETA by 28th Sept) (ETA by 5th Oct) this is just pointless and everytime they add any pointless garbage to my listings i have no sales!! they will have to find more test shops soon as so had enough of this and killing my shop!!
Here's what the new filters look like: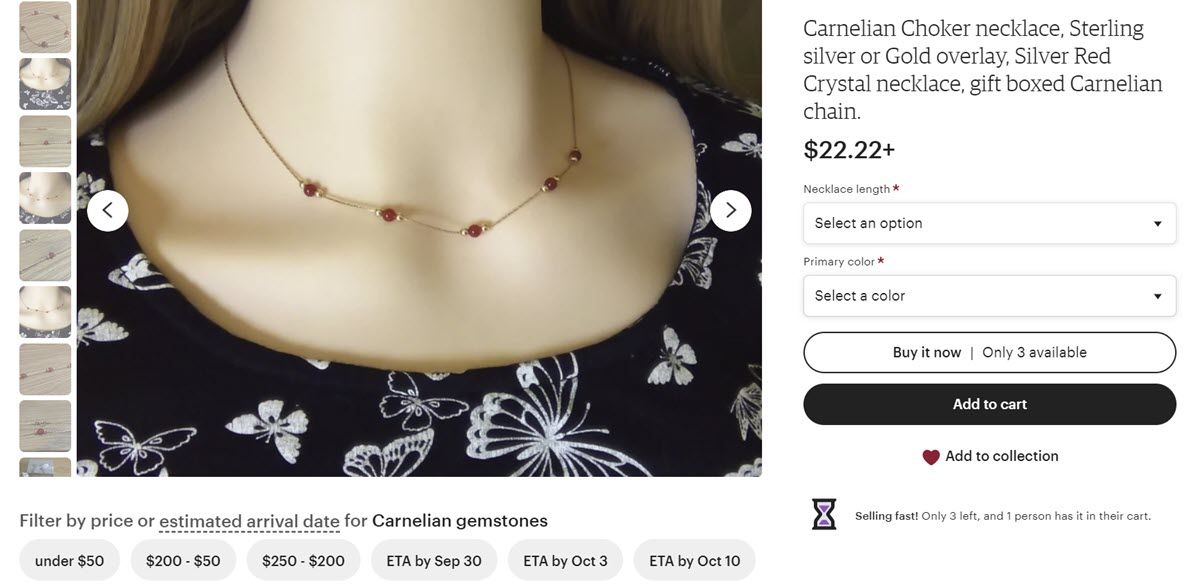 If you click "under $50" for example, Etsy then directs you to a sitewide search for, in this case, Carnelian gemstones, with a price filter automatically applied.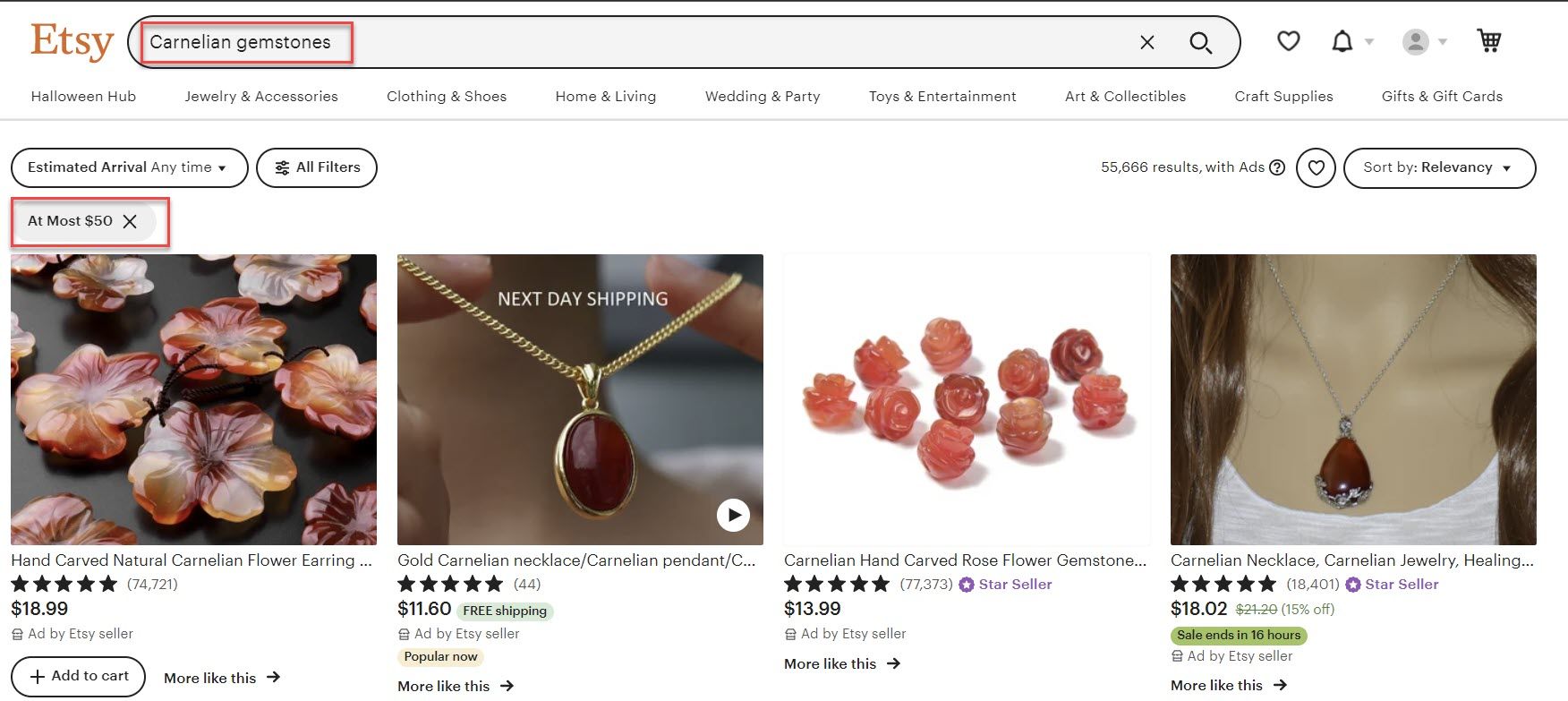 Sellers were livid about Etsy redirecting buyers to competitor listings, with over 500 responses just on that one community post alone, and some compared it to eBay's practice of stuffing 100s of competitor ads on each listing page.
The original poster did update to say they may have found a temporary workaround to try to mitigate some of the negative impact of the test by changing the first tag on the item.
someone has just come up with a great idea, it does seem to be using your first Tag as they have pointed out to me, so have changed one of my items tags to something nothing to do with what they are looking at, and removed all tags from one of my used to be (when getting sales) best sellers and the whole test has disappeared from that listing now, so going to start changing things up on all my listing tags, the next one i will be using is bin bag!! that will make this whole test thing look really silly!
Another post suggested changing the first tag to your shop name.
Looks like they are using the first tag in the listing to redirect people. It would be a lot of work but we could change the first tag to our shop name and then it would just filter within our shop.



I just changed the tags on my Golden Retriever to have my shop name as the first tag.



Now it says, "Filter by Price or Estimated arrival date for Smudgeplant."
I'll give a word of warning that changing tags could possibly have other consequences, so you'll want to carefully consider whether this is a good idea for your specific business.
---
Etsy also announced today they are adding new sustainability attributes so sellers can highlight environmentally conscious materials and reusable products.
At Etsy, we believe our marketplace has the power to make a positive impact. We know buyers come to Etsy for that extra special find they can't get anywhere else, and to shop the values that are most important to them. From finding new ways to support creative entrepreneurs to highlighting items made from more sustainably sourced materials, we're working to bring even more consciously-minded shoppers to Etsy.



That's why we're introducing sustainability attributes: new optional listing attributes that allow you to indicate if your items are made from environmentally conscious materials or are designed to be reusable to reduce waste. We're thrilled to announce that sellers can now add these new attributes to relevant listings. Learn more about listing attributes and how they work here.
While the sustainability attributes are optional and Etsy says they won't initially impact search ranking, it's clear the plan is for them to eventually play a role in discoverability, search, and curated buying experiences.
How will these new sustainability attributes be used?

We're working on building new shopping experiences that empower buyers to shop their values.



While adding these attributes now will not affect buyer experiences immediately, we'll keep you updated on our progress as we explore new opportunities like curated shopping experiences for buyers looking for environmentally conscious items.



Adding sustainability attributes to your relevant listings will help us to power these experiences!



How might adding these new sustainability attributes affect the search ranking of my items?

During this initial phase of introducing sustainability attributes as options for your relevant listings, adding them will not affect their search ranking. We need your help first to build up inventory on Etsy that has these attributes.



Then, we'll be able to work on creating and building new meaningful shopping experiences for buyers, and these attributes could power future search experiences—such as more relevant search results, search filters, and more.



Our ultimate goal is to get the right items in front of buyers who are looking for more eco-conscious options.
---
Etsy has of course historically used different attributes for search, discoverability and filtering in many ways, so adding new attributes like sustainability isn't exactly something new, but with the test currently being run, it begs the question - will attributes be increasingly used to push potential buyers to competing products from within sellers' stores and listing pages?
Showing buyers relevant listings and multiple options can be good for increasing buyer "stickiness" on the site as a whole, but it's a fine line to walk and done poorly, risks having a negative impact on the buyer experience and/or alienating sellers - like eBay has done with overzealous ad stuffing.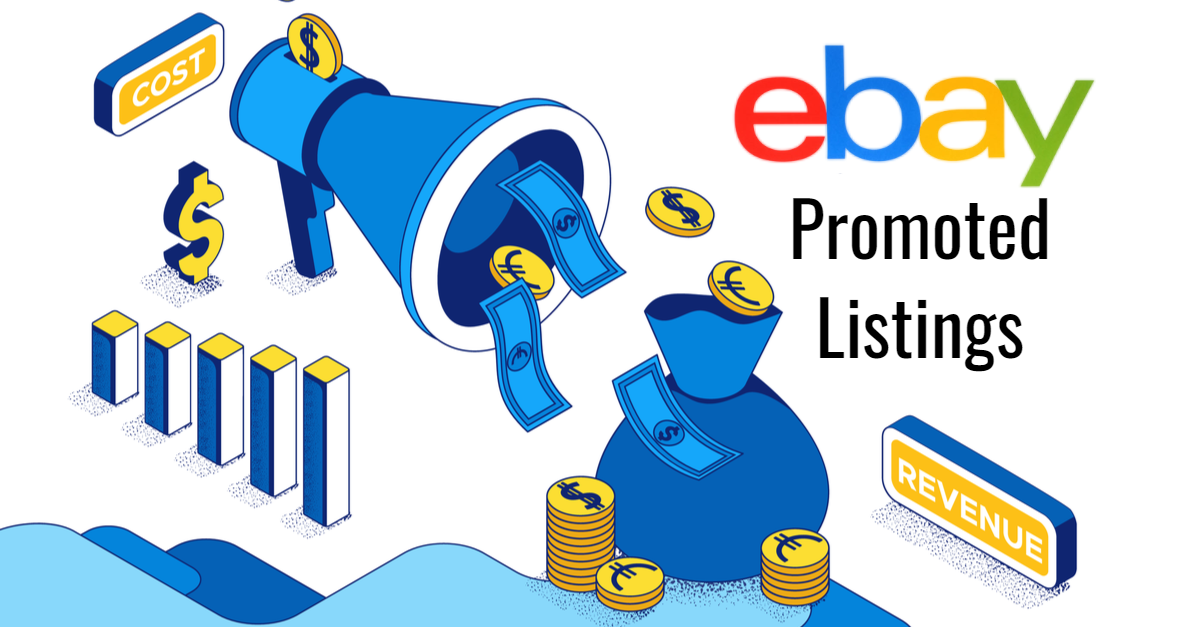 Could Etsy be in danger of making the same mistake?
---
What do you think of Etsy testing on listing page filters that direct away from the listing page and to competitor products? Let us know in the comments below!
---