UPDATE: 1-11-22
While eBay hasn't provided any official updates or announcements, today's eBay for Business podcast did shed some more light on the issue.
In the Q & A segment, Rebecca asked Griff:
Rebecca: I pulled this next question because it caught me by surprise. eBay seller Kimberly asked. Hello Griff. Thank you for continuing your podcast. I enjoy listening. My question is why did eBay take off the search by photo? I know that I can use Google for the same type of feature, but it was great to find items right on eBay. eBay's photo search was a bit more accurate and was a big time saver. Please suggest it's return soon. All the best Kimberly. What, what is Kimberly talking about here?
Griff: Okay. So in the research for this, I confess, I had no idea that what we call Visual Search, it was launched back in 2017, was removed from the app, but I checked my iPhone and indeed it is no longer there.

So concerned me, I contacted at our Product Team and they informed me that because of some inconsistencies that popped up with the feature at the end of December, they had temporarily removed it from the app and they had to do it quickly because they didn't want these inconsistencies to keep showing up, but they're working to get it back, fixed ASAP.

So that version of the Visual Search, they should have it back up and running very soon. But he also told me that they actually planned to relaunch a new and improved version of Visual Search later this year in 2022. So stay tuned for that. And yes, it did work really well and it worked a lot better than Google's. I admit it. So, yeah, so it worked really well, but Kimberly, thank you for noticing.
This is the first I've heard of eBay acknowledging it was removed due to "inconsistencies", likely the issues with it returning 0 results that some users have reported.
Hopefully they get the current version back up ASAP and I can't wait to see what they have in store for the new and improved version later this year!
---
UPDATE 12-27-21
I've now seen two reports from users that say prior to being disabled, the image search function was experiencing technical problems that caused it to return 0 search results in error.
This needs to be fixed a.s.a.p.. Not a perfect system as sometime item did not come up but better than nothing. Also, this last couple weeks I noticed that it kept giving me a 0 for results in some things I knew for a fact was on Ebay. If I can't get a picture of an item, and then get a value, I might not put it on & then not only do I lose money but Ebay is losing money. This is badly needed.
eBay has not specified if this was the reason for removing the option, but so far that is the only thing resembling a reasonable cause that I've found.
The lack of communication and transparency on this issue is disappointing, but not surprising.
---
UPDATE 12-24-21
Still no additional information from eBay as far as why this feature was disabled or when it may be available again. Sellers who used this feature to look up items on eBay may want to try other options like Google Lens.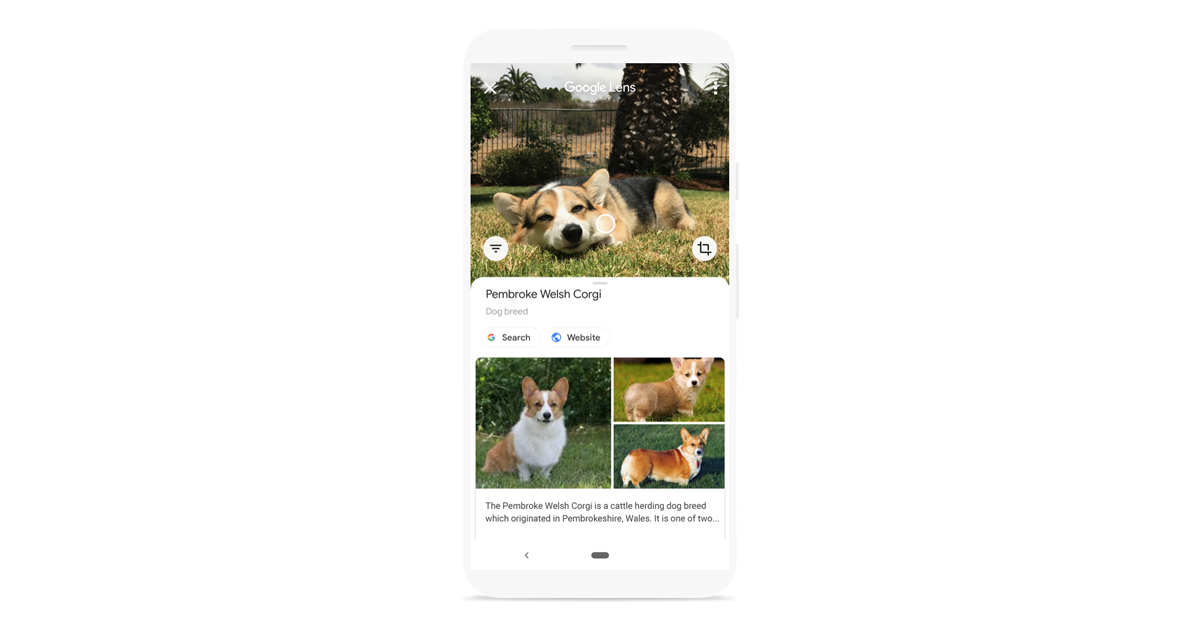 Are there other tools sellers can use to search items by photos? Let me know in the comments below!
---
It appears eBay has quietly disabled the search by image feature in both the Android and iOS versions of the mobile app.
Users in the eBay community noticed after a recent app update they no longer have the ability to search by image.
When you go to search in the search bar where it shows the camera or barcode my camera has disappeared how do I fix that?
Yesterday I could take a picture of an item on search to find it and today I can't its not an option just bar code scan.
One user asked eBay staff if this was an intentional change.
Previously it was possible to perform an image search in the eBay app by using a camera icon appearing the search bar, and from there choose to take a picture, select a picture from the gallery, or scan a bar code.



In the latest version of the eBay app, I now only see the option to scan a bar code; no icon for the camera or options for image searches in the search bar.



Has the feature been moved elsewhere, or has it been removed entirely from the eBay app?



Others have noticed the omission lately as well.
The official answer from an eBay employee was:
Thank you for the question. The image search functionality has been temporarily turned off for both the iOS and Android apps. If you see other posts perhaps they could be linked to this one.
There has been no explanation for why this feature was suddenly removed or any indication of a timeline for when it may be re-enabled. Community staff indicated it is a temporary situation, but Twitter support was less than forthcoming about the possible future of the image search option.
---
eBay introduced the image search feature in 2017.
I've personally had mixed results with the image search. I tested it once using a sea turtle mouse pad. The original results failed to recognize either the turtle or the fact it was a mouse pad, instead returning items that were all fleece blankets of various sizes - some with an aquatic scene of some kind but nothing even close to matching the actual item.
Placing a mouse on the pad to try to give the AI some context clues did return listings for mouse pads and mice, but no sea turtles or  aquatic themes.
Hopefully eBay has temporarily disabled the search by image feature because they are working on an update that will provide more accurate results.