eBay Exec Emails Revealed In Ongoing Cyberstalking Case
UPDATE 10-22-22
Federal Bureau of Prisons records indicated ex-Security Manager Philip Cooke Register Number 23880-509 was released on 10-21-22 after serving ~13 months of his 18 month sentence.
---
UPDATE 10-13-22
Stephanie Popp, eBay's former Senior Manager of Global Intelligence, was sentenced to one year and one day in prison and two years of probation.

Stephanie Stockwell, former manager of eBay's Global Intelligence Center, was sentenced to two years of probation, with one year to be served in home confinement.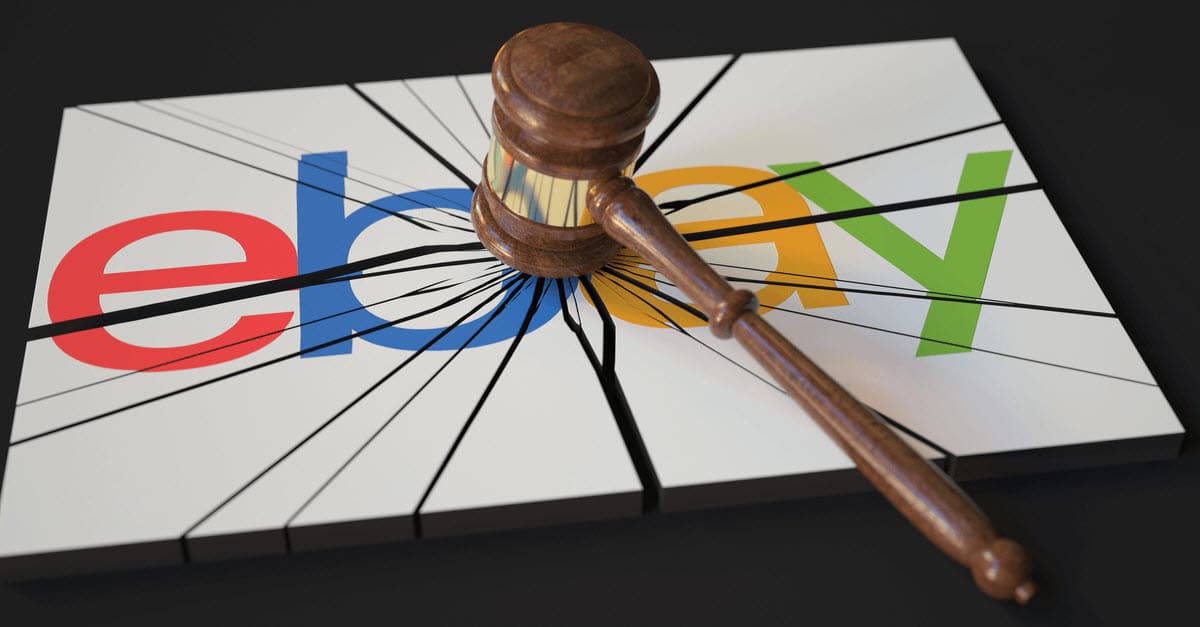 Senior Manager Special Operations Brian Gilbert and security analyst Veronica Zea are expected to be sentenced next month.
---
UPDATE 9-29-22
Jim Baugh, eBay's former head of global security, has been sentenced to 57 months in prison and a $40K fine.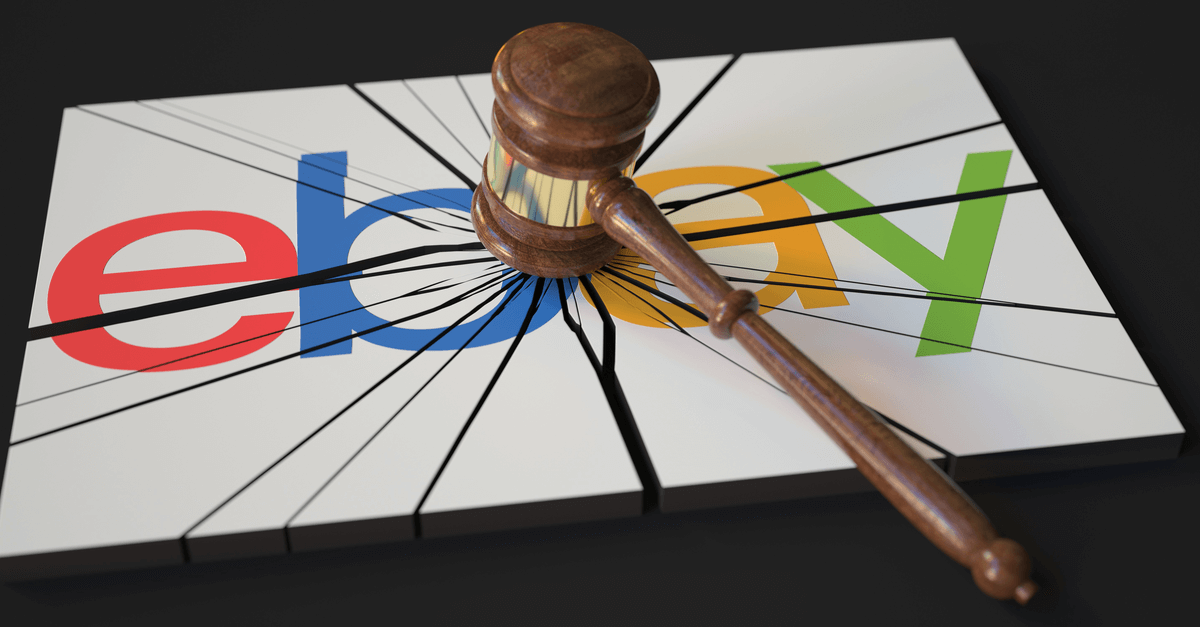 ---
UPDATE 9-28-22
Both Baugh and Harville filed pre-sentencing memos this week in advance of the sentencing scheduled for tomorrow.
Exhibits in these memos show a text message between CEO Devin Wenig and Security Director Jim Baugh that would appear to implicate Baugh as the person behind the anonymous "Marissa" Twitter account that tried to lure FidoMaster / unsuckEBAY into an in person meeting, as shown in the exclusive messages below.
SVP Global Operations Wendy Jones was allegedly then copied in on the text and replied with a thumbs up.
On August 6, 2019, Wenig received another email complaint about FidoMaster. He sent the following email to Huber, Wymer, and Mr. Baugh: "First of all we should shut down the account. Second, this user name keeps popping up causing all kinds of trouble. Might be worth some research Jim." Wymer responded that he had Mr. Baugh had been working on the issue. Huber and her colleagues responded that legal remedies were not and would not be effective...



Mr. Baugh separately texted with Wenig:






Mr. Baugh then forwarded the thread to Jones (to provide "visibility," keeping her in the loop). Jones responded with a "thumbs up."


---
UPDATE 8-23-22
Former eBay Security Director Jim Baugh and ex-Director of Global Resiliency David Harville will both face criminal sentencing on September 29, per the request of the victims to hold both hearings on the same day.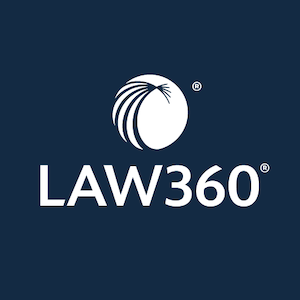 Ex-Security Manager Philip Cooke was sentenced to 18 months in federal prison, which he is currently still serving after being denied early release in June.
The other criminal defendants who have pleaded guilty but cooperated in the investigation are all still waiting sentencing as well.
---
The criminal case against 7 eBay employees charged with cyberstalking and harassment may have come to an end in May, but the civil case against them as well as ex-CEO Devin Wenig, ex-Communications Chief Steve Wymer, Progressive F.O.R.C.E.Concepts, LLC and eBay Inc. continues after the parties failed to come to a deal during a 90 day stay in proceedings to negotiate.
In addition to the civil claim brought by plaintiffs Ina and David Steiner of EcommerceBytes , defendant and former security director Jim Baugh has also filed a cross-claim against eBay, stating eBay should be responsible for any damages and court costs because he was doing the job for which they had hired him and the actions taken were at the direction and with the knowledge of top executives of the company (according to Baugh).
An email chain between Baugh and those executives was released in recent court documents, showing months-long simmering frustration about the blog's articles and member comments boiling over as pressure mounted to identify and locate unsuckEBAY/FidoMaster - an anonymous online persona that posted about eBay on Ecommercebytes, Twitter and other sites.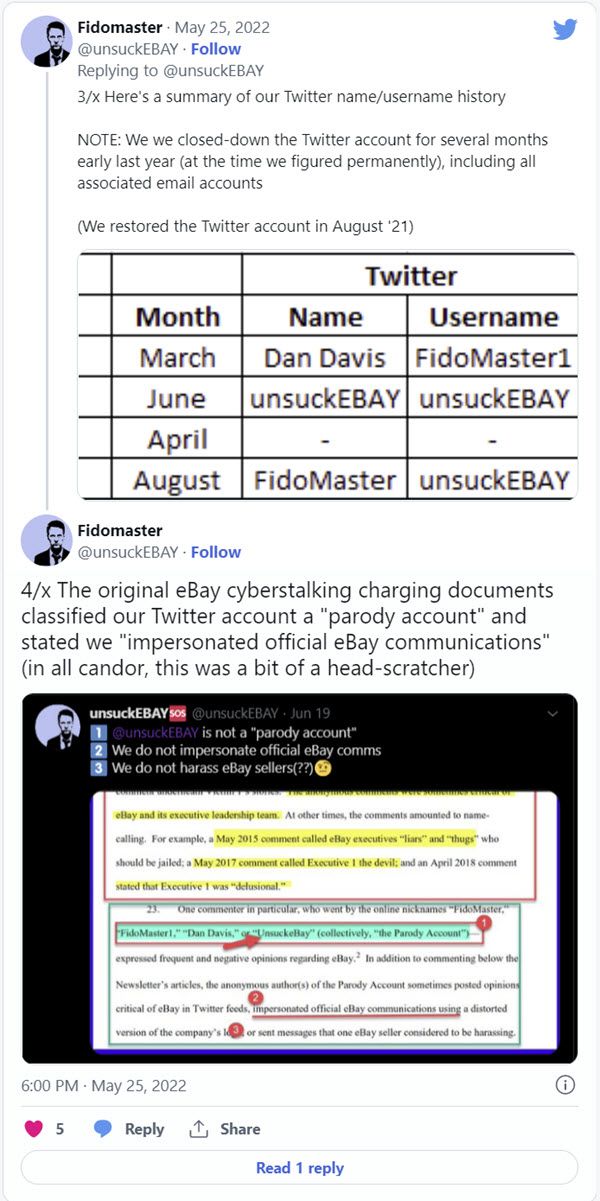 According to arguments by Baugh's legal team:
The email that Wymer sent on August 7, 2019...was written in response to an earlier email that an in-house eBay attorney sent to Wymer, Huber, and Mr. Baugh, about the limited options for addressing...tweets about eBay, which the company believed were connected to, or provoked by, the Newsletter.



The full thread makes clear that Huber and Aaron Johnson in eBay's legal department requested that Mr. Baugh regularly update the company's senior executives about "any news/developments on [his] end." That is exactly what happened.



During a lengthy discussion by email about @unsuckebay...Mr. Baugh reported to Wenig, Wymer, and Huber that the security department was working to gather "information regarding [the poster's] identity and location".



In the same thread, Wymer mentioned corporate and legal efforts to "get [@unsuckebay] killed."


The email chain kicked off with then CEO Devin Wenig expressing his desire to see the unsuckEBAY Twitter account shut down - assigning the task to Baugh, with Chief Legal Counsel Marie Oh Huber and Communications Director Steve Wymer copied.

Wymer responded, confirming he had previously discussed the issue with Baugh and explored all angles with Twitter but had been unable to get the account killed.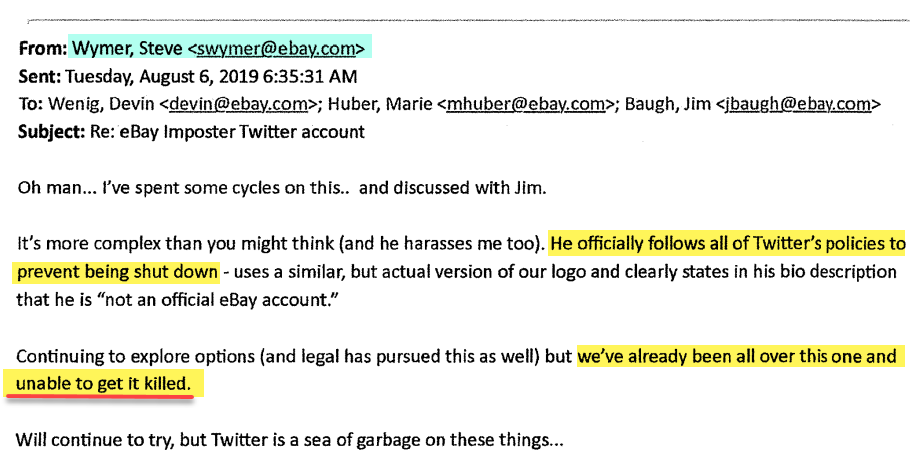 Huber echoed the frustration, but her and another member of eBay legal, Aaron Johnson, advised there wasn't a strong claim to appeal to Twitter to take action.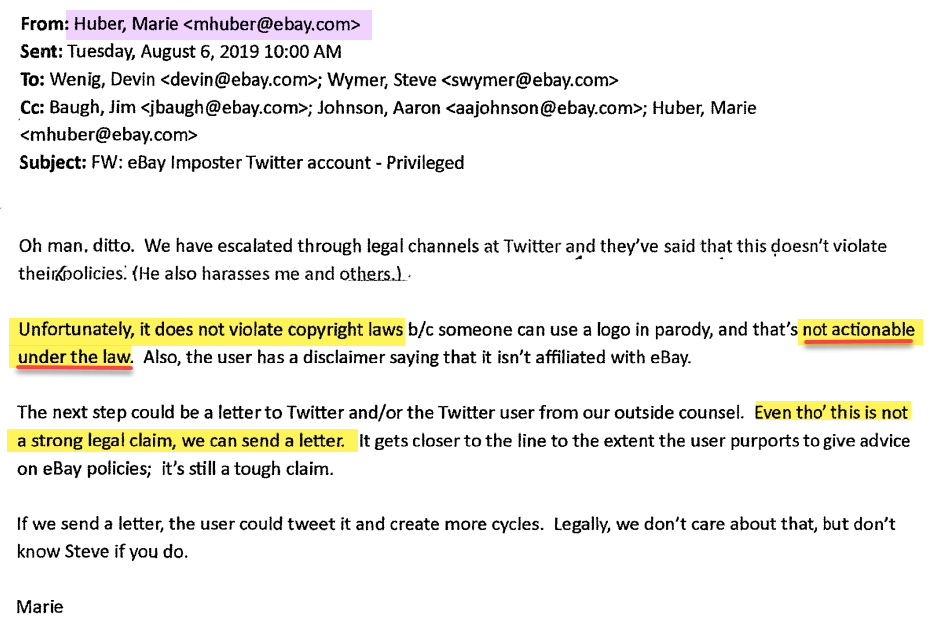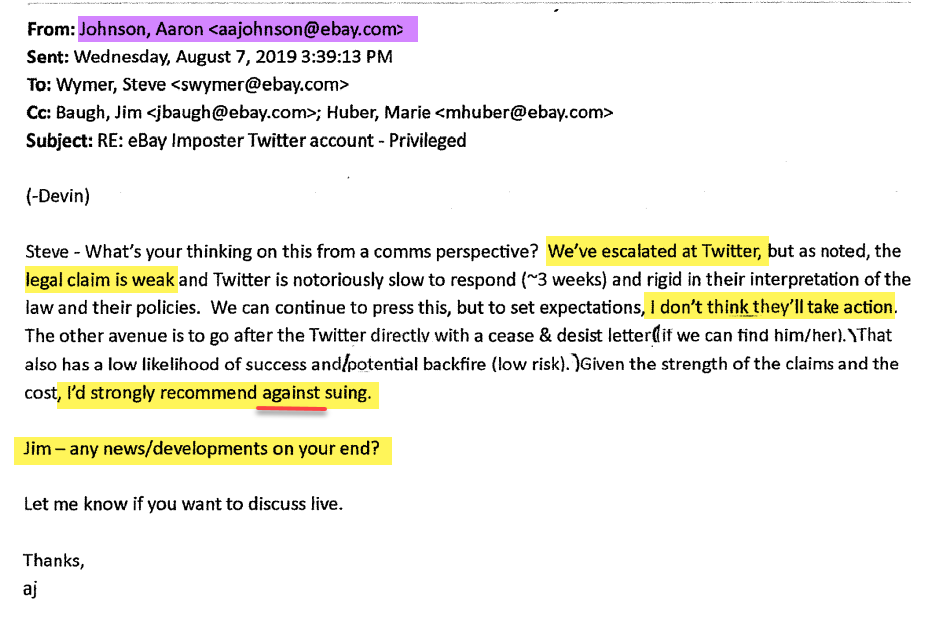 Baugh appeared to be trying to placate his bosses by offering that his team had been investigating for weeks and were close to discovering the identity and location of unsuckEBAY.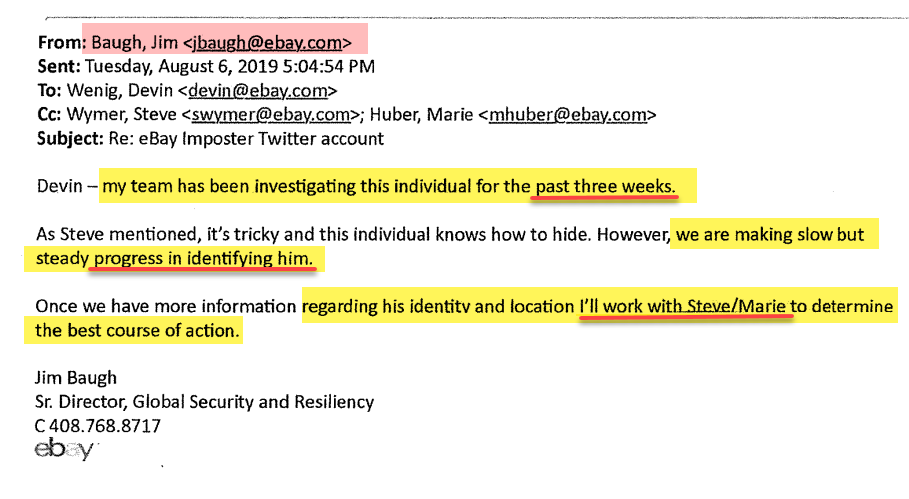 Huber accepted that answer with a smiley face emoji, saying she would hold off on pursuing further legal steps in light of Baugh's investigation.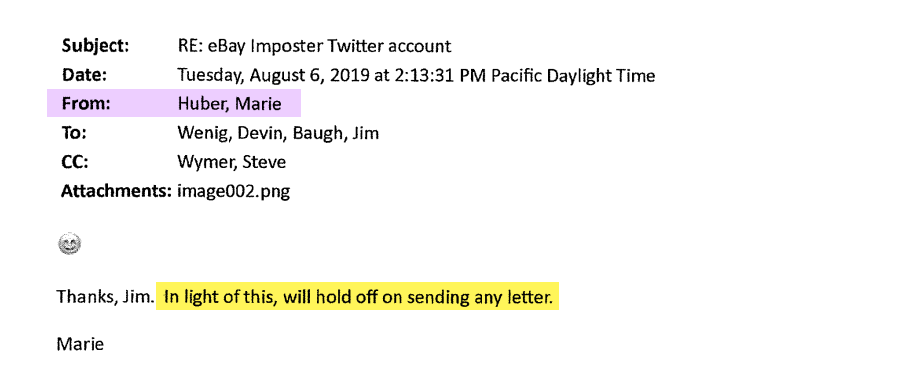 However, Wymer added more fuel to the fire the next day by making it very clear how utterly vexed by the situation he was, saying any effort to "solve" the problem should be explored...Whatever. It. Takes.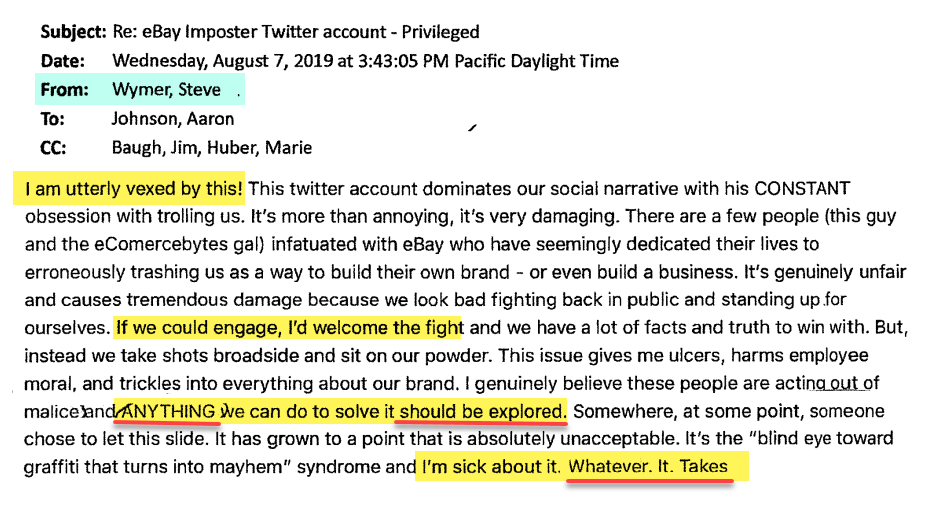 ---
These are just a small sampling of emails and texts alleged to have passed between high ranking corporate officers in this case.
There are many more that were requested by the plaintiffs, going back to early 2019, which so far have been excluded from the record due to eBay citing lawyer/client privilege or protected work product exemptions.
Notably, some of those emails also included then SVP of Global Operations, Wendy Jones. Jones was Baugh's direct supervisor at the time, but inexplicably she has received very little attention in either the criminal or civil cases.
Chief Compliance Officer Molly Finn was copied on several emails as well.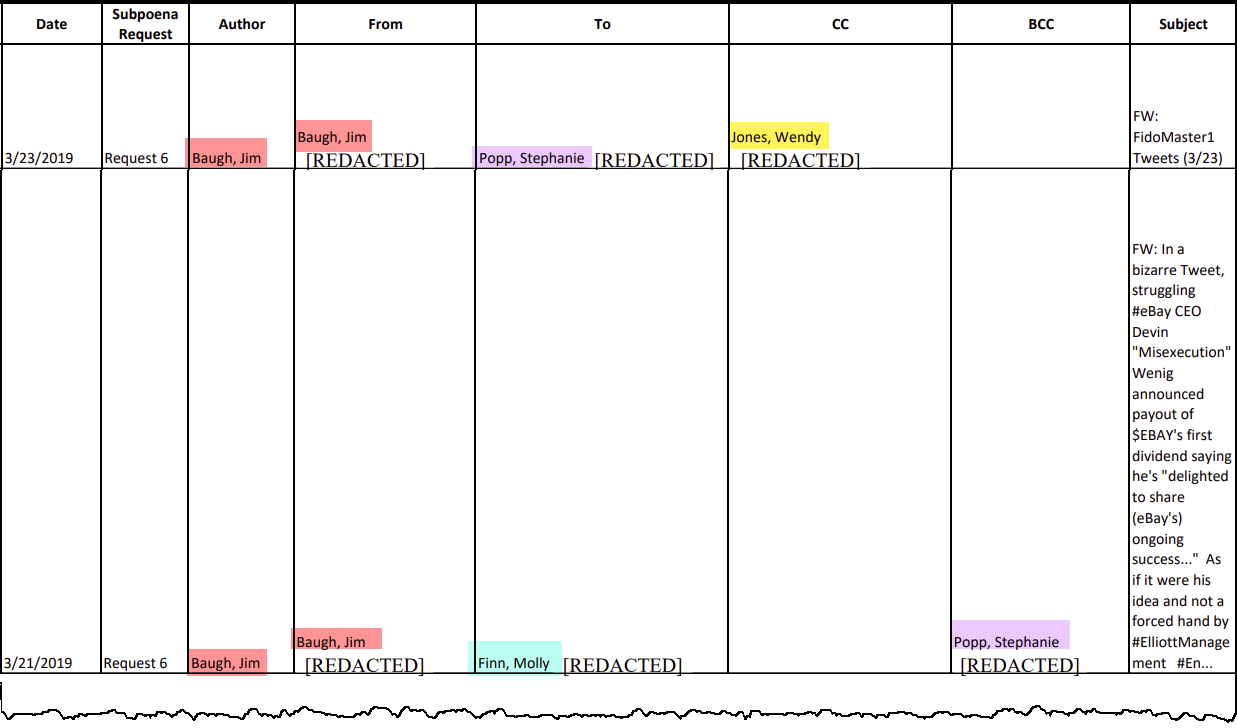 ---
To put the emails from August 6-7 2019 in perspective, it's important to understand some of the events that preceded them as well as the escalation of cyberstalking and harassment that followed.
Some of the emails discussing Fidomaster/unsuckEBAY and/or Ecommercebytes go back to February and March 2019, suggesting executive frustration had been building for months prior to this email chain.
Court documents also allege Wymer (Executive 2) requested for Baugh to conduct an in-depth investigation of the FidoMaster/unsuckEBAY Twitter account in March 2019.
In March 2019, in response to a request from Executive 2, the GIC prepared a report for BAUGH summarizing the Account's discussions of eBay over the last year.



The report noted that FidoMaster1/Dan Davis was an "anonymous Twitter user that posts negative content about eBay and its senior leadership."



Regarding Fidomaster1/Dan Davis' relationship with the Newsletter, the report noted "the owner of this account corresponds regularly with [the Newsletter] editor [Victim 1] about issues pertaining to eBay. [Victim 1] and [the Newsletter] are known for publishing negative content about eBay and its executives."



Source: Steiner et al v. eBay Inc. et al 1:21-cv-11181 Doc 1
Text messages between Wenig (Executive 1) and Wymer (Executive 2) showed mounting tensions in April and May.
On May 31, 2019, commenting on the Newsletter's coverage of eBay that day, Executive 2 texted to Executive 1, "Shockingly reasonable..."



Executive 1 replied, "I couldn't care less what she says." Seconds later, Executive 1 added, "Take her down."



Source: Steiner et al v. eBay Inc. et al 1:21-cv-11181 Doc 1
Days later, around June 8, 2019, Senior Manager Special Operations Brian Gilbert traveled from California to Massachusetts to engage in an act of vandalism clearly intended as a warning.
As reported by David Streitfeld of the New York Times:
Eight days after Mr. Wenig's "take her down" message, a member of the security team flew across the country and drove to the Steiners' home, a steeply roofed charmer on a quiet street. On their fence, prosecutors say, he scrawled the word "FIDOMASTER."



It was both ridiculous and threatening, and a taste of just how weird things would get.
When that warning failed to produce results, the investigation reportedly intensified, including a plot to use a fake Twitter account to try to lure FidoMaster/unsuckEBAY into an in person meeting.
In July and early August 2019...members of eBay's executive leadership team and others increased pressure on BAUGH to address both the Newsletter and the Account.



In mid-July 2019...BAUGH tasked the GIC with identifying the author of the Account. BAUGH stated that identifying Fidomaster was a top priority coming from eBay's executive leadership, including Executive 1 [Wenig] and Executive 2 [Wymer].



BAUGH directed the GIC to find evidence that the Victims and the Account were collaborating to publish negative content about eBay, including by using a fake social media account to attempt to trick Fidomaster into admitting a connection with Victim 1. The GIC never found such evidence.



Source: Steiner et al v. eBay Inc. et al 1:21-cv-11181 Doc 1
UnsuckEBAY/Fidomaster did not take the bait, instead advising "Marissa" (the fake account allegedly run by eBay GIC) to speak to a qualified attorney.
UnsuckEBAY has provided Value Added Resource with these exclusive, previously unpublished excerpts from those messages: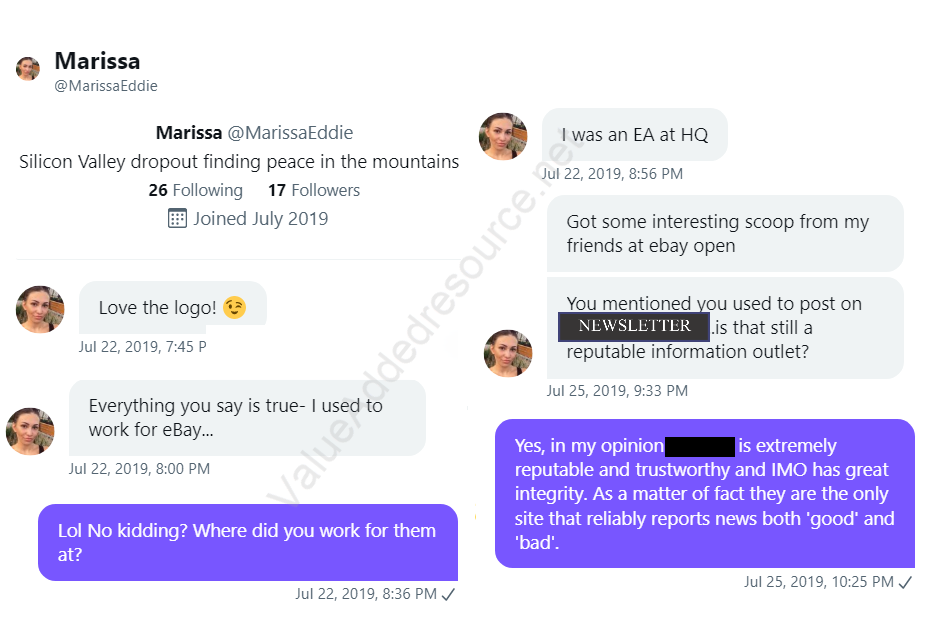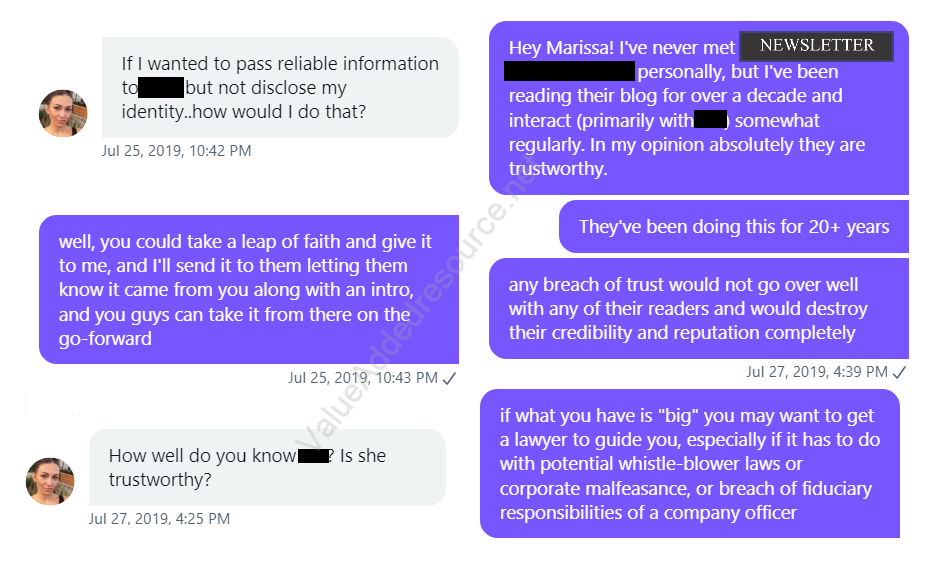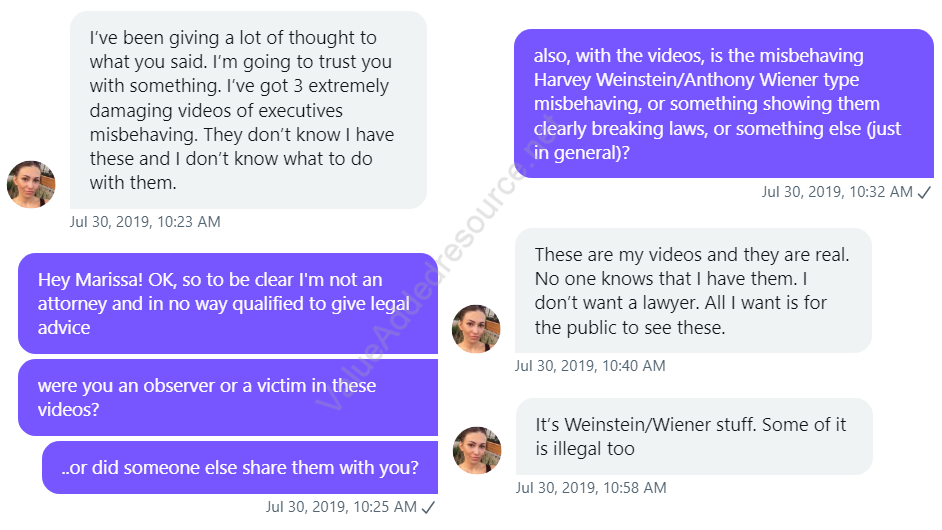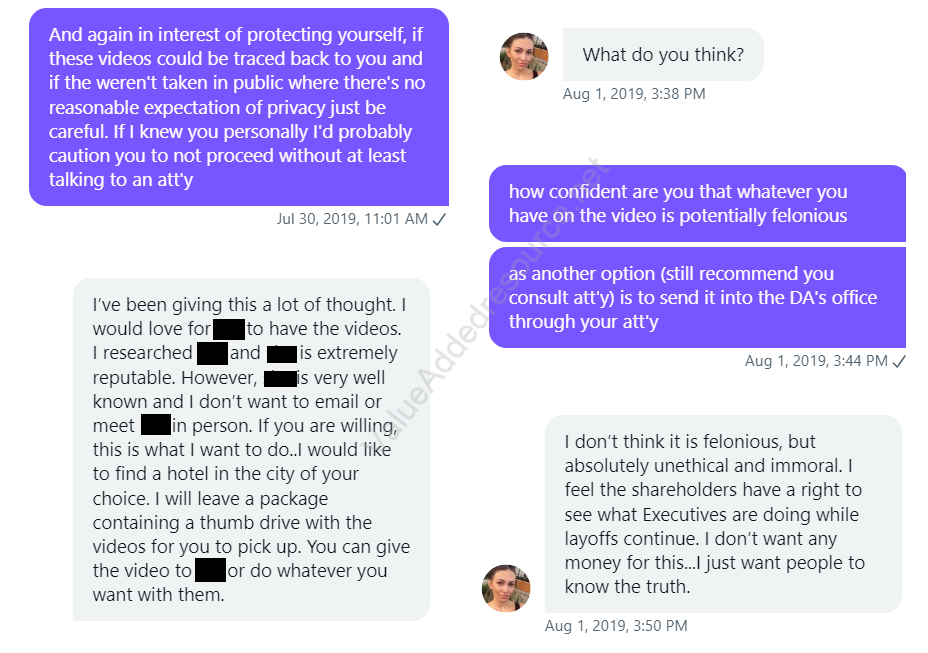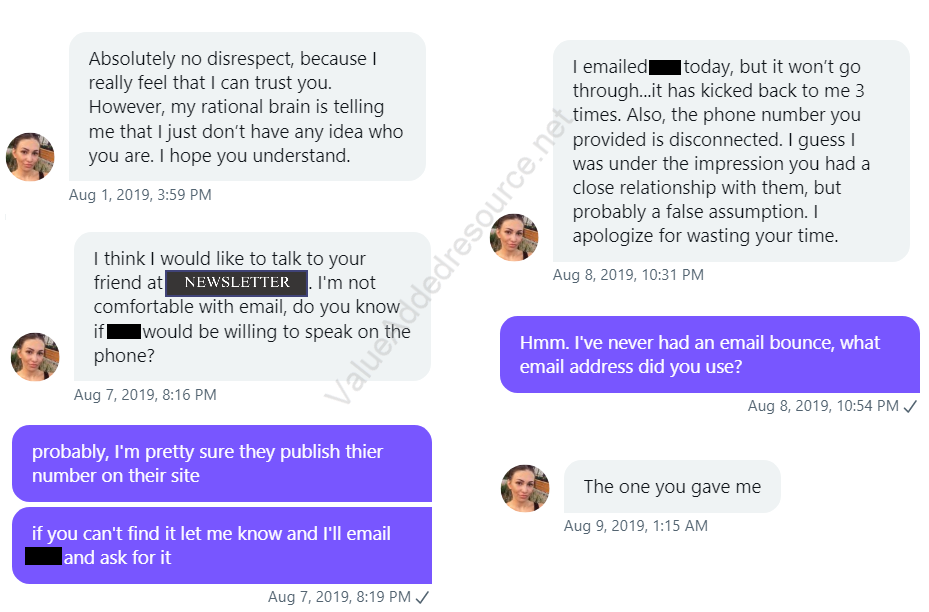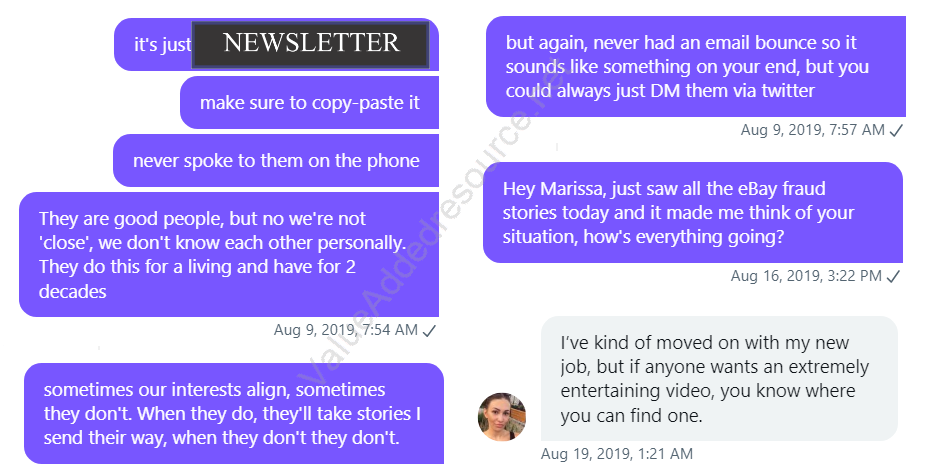 ---
While Baugh was busy investigating, Wenig allegedly exchanged texts with Wymer on August 1st, saying it was time to "take down" Victim 1. Wymer reportedly forwarded that text to Baugh, expressing his "hatred" while committing to "embrace managing any bad fallout."
On August 1,2019, the New York Times published an article reporting that eBay had accused Amazon in a lawsuit of unlawfully poaching eBay sellers to Amazon's online marketplace. That day, at approximately 1:46 p.m., Victim 1 posted an article on the Newsletter...



...Just half an hour later, at 2:19 p.m., Executive 1 texted Executive 2: "[Victim 1] is out with a hot piece on the litigation. If you are ever going to take her down..now is the time."



Executive 2 responded shortly afterward by text message: "On it."



As set forth below, a series of text messages followed between Executive 2 and Baugh, beginning with Executive 1 's suggestion to Executive 2 that "we ... take her down".





Executive 2 and Baugh's August 1, 2019 conversation continued by text, with Executive 2 committing to "embrace managing any bad fall out."


In the wake of those texts and the August 6th emails, several meetings were held to set in motion plans to ratchet up the investigation, culminating in a white knight strategy to try to gain the victims' cooperation in outing unsuckEBAY.
In the first of these meetings, BAUGH directed Popp, Stockwell, Zea, and Analysts 1, 2, and 3 to anonymously harass Victims 1 and 2...



...BAUGH called the harassment a "distraction campaign" and suggested that scary masks, live insects, or embarrassing items, such as pornography and strippers, be sent to the Victims (and in some cases to their neighbors in the Victims' names).



...in a separate meeting during the week of August 5th Baugh gathered Popp, Gilbert, and Supervisor 1 to plan another way to harass the Victims.



Specifically, Baugh, Popp, Gilbert, and Supervisor 1 planned to send a series of anonymous tweets and Twitter direct messages...the messages would gradually get more aggressive, culminating in the publication of the Victims' home address…



...by design, these threatening messages would allow eBay—through Gilbert and another GSR employee—to approach the Victims with an offer of assistance to investigate and stop the threatening messages, thereby earning the Victims' trust, creating good will toward eBay, and getting the Victims' cooperation in identifying the author of the [unsuckeBay] Account. (This will be referred to in this affidavit as "the White Knight Strategy").

Source: Steiner et al v. eBay Inc. et al 1:21-cv-11181 Doc 1
Baugh's team put the plan into action swiftly. The victims started receiving a stream of bizarre deliveries and threatening messages beginning August 7th that continued over several weeks and escalated to in person stalking and surveillance.
In a third set of planning meetings in early August 2019, Baugh recruited Harville and Zea to travel to Boston to physically surveil Victims 1 and 2 at their home and in their community. The purported purpose of the trip was to find evidence that the Victims and the author of [unsuckEBAY] were collaborating to publish negative content about eBay...



...On August 11, 2019, at approximately 3:15 p.m. (PT), Baugh messaged Harville: "you and I need to fly to east coast for op. I'll book travel arrangements off the grid."...



...Baugh then messaged that he would be sending a screenshot to HARVILLE: "Once you read it delete this entire thread and DONT SAVE TO YOUR PHONE or we will all get fired." The following messages came next, including a copy of an earlier message that Baugh had exchanged with [Wymer] about "neutralizing [Victim 1's] website" and [Wymer's] response that he wanted to "see ashes":




Baugh next sent screenshots of several July 2019 emails regarding the executive leadership team's concerns about UnsuckeBay (i.e., the Parody Account). HARVILLE replied, "Holy crap!"



BAUGH then forwarded to Harville a screenshot of [Wymer's] August 6, 2019 email ...After sharing these screenshots, BAUGH messaged HARVILLE at 3:32 p.m.:


Source: Steiner et al v. eBay Inc. et al 1:21-cv-11181 Doc 1
Since Victim 1 was "known" to eBay, presumably the "unknown" target of the orders to "find and destroy" may have been unsuckEBAY.
The threatening messages and deliveries continued until the scheme started to unravel as law enforcement put pieces together, tracing everything back to eBay personnel despite attempts to cover their tracks and obstruct the investigation.
---
Baugh's argument in the counter claim seems to rest on whether or not he knew at the time of his actions that they were illegal.
California Labor Code § 2802(a) provides that "[a]n employer shall indemnify his or her employee for all necessary expenditures or losses incurred by the employee in direct consequence of the discharge of his or her duties, or of his or her obedience to the directions of the employer, even though unlawful, unless the employee, at the time of obeying the directions, believed them to be unlawful."

Source: Steiner et al v. eBay Inc. et al 1:21-cv-11181 Doc 110
Baugh's legal team believes eBay should indemnify him for financial damages and court costs because, according to them, he was just doing his job.
All of the claims against Mr. Baugh in the Civil Case and all of the charges against Mr. Baugh in the Criminal Case arise from alleged actions taken in the discharge of his duties as eBay's Senior Director of Safety and Security and/or in obedience to the directions of his superiors at eBay.



Mr. Baugh did not believe any such actions were unlawful at the time he allegedly took such actions.

Source: Steiner et al v. eBay Inc. et al 1:21-cv-11181 Doc 110
eBay's legal team believes Baugh's guilty plea to witness tampering (among other charges) in the criminal case proves knowledge that his actions were unlawful.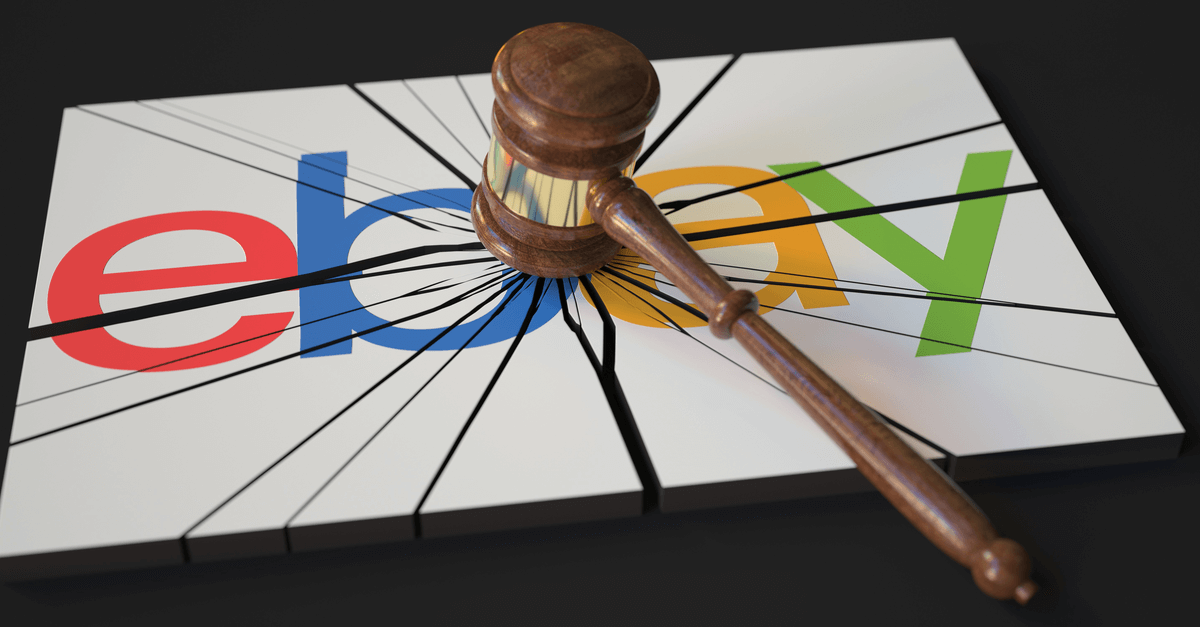 Baugh's team may also have a difficult time explaining his alleged planning of another similar "operation" for his personal benefit while attempting to cover up actions that had been supposedly taken on behalf of his employer.
...at 10:34 p.m., Baugh messaged Stockwell and Analyst 3, tasking Analyst 3 with conducting a background check on an "idiot prosecutor" in Baugh's hometown in Arkansas who was prosecuting Baugh's father.



Baugh asked Analyst 3 for "his office and cell number. His email. Wife's name and cell/email. Kids names. Vehicle information etc. I've done a quick osint [open source intelligence] search and I can see that likely having an affair with at least one person."



Regarding the prosecutor, Baugh messaged: "This is a very small town. If I gave him an ounce of what we've been giving the [Victims], it would be devastating to him."

Source: Steiner et al v. eBay Inc. et al 1:21-cv-11181 Doc 117-1
---
eBay's internal investigation determined that Wenig and Wymer's tone and communications were "inappropriate" but not, they believed, criminal. It would appear the US Attorney's office agreed.
Wymer was fired by eBay for cause in September 2019 but landed a new gig a year later as CEO of the Boys & Girls Club of the Silicon Valley - announced on Twitter with his signature "whatever it takes" hashtag.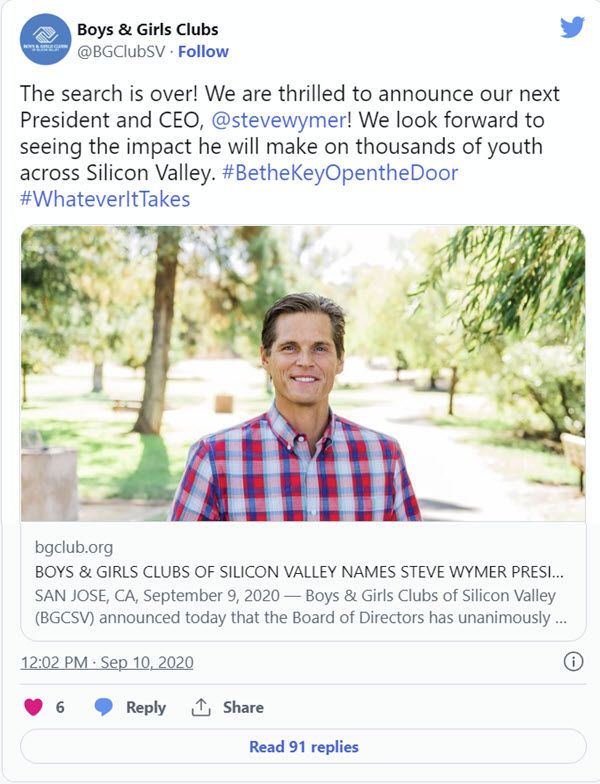 Wenig resigned and was allowed to take a $57 million golden parachute on his way out, blaming conflict with the board and activist investors - news of the scandal had not yet been made public.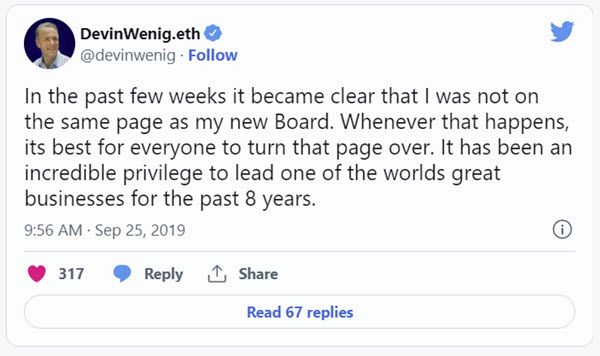 However, civil actions often carry a different (and lesser) burden of proof, so it's still possible if this continues to trial, any and/or all of the named defendants could be found liable and held accountable for their respective actions.
The civil case is ongoing with motions to dismiss filed by all defendants currently awaiting decisions from the judge. Stay tuned!
---