Poshmark Introduces Posh Lens Search By Image Feature In App
UPDATE 7-19-23
Poshmark has officially announced Posh Lens search by image in app.
---
Poshmark is rolling out Posh Lens visual image search in limited beta testing in the Poshmark app.
Posh Lens provides shoppers with the ability to visually search items and easily find similar items on Poshmark.



Posh Lens is currently only accessible via the Poshmark app. To ensure you have access, please update your app to the latest version.



To search using Posh Lens:

On your Feed or Shop tab, go to the search bar and select the camera icon.
Take a photo or upload a photo from your camera roll by selecting the upload icon in the bottom-left corner.
Once you've taken or uploaded a photo, swipe up on the Search Results to view matched listings.
Note: If multiple items are identified in the search image, a marker bulk-actions-icon.png will appear within the photo. Select the marker to initiate a second search.



Once search results are provided, you may filter listings by size by selecting All Sizes in the top-left corner > select My Size.



Posh Lens currently only supports visual search in select categories. Stay tuned for updates!
So far this is a very limited beta test, so not many people have access to it yet, but YouTuber Per Diem Thrifts made a demo video.
---
AI powered SmartLens image search technology was touted as one of the many benefits to sellers that would come out of Poshmark's acquisition by Naver that was completed earlier this year.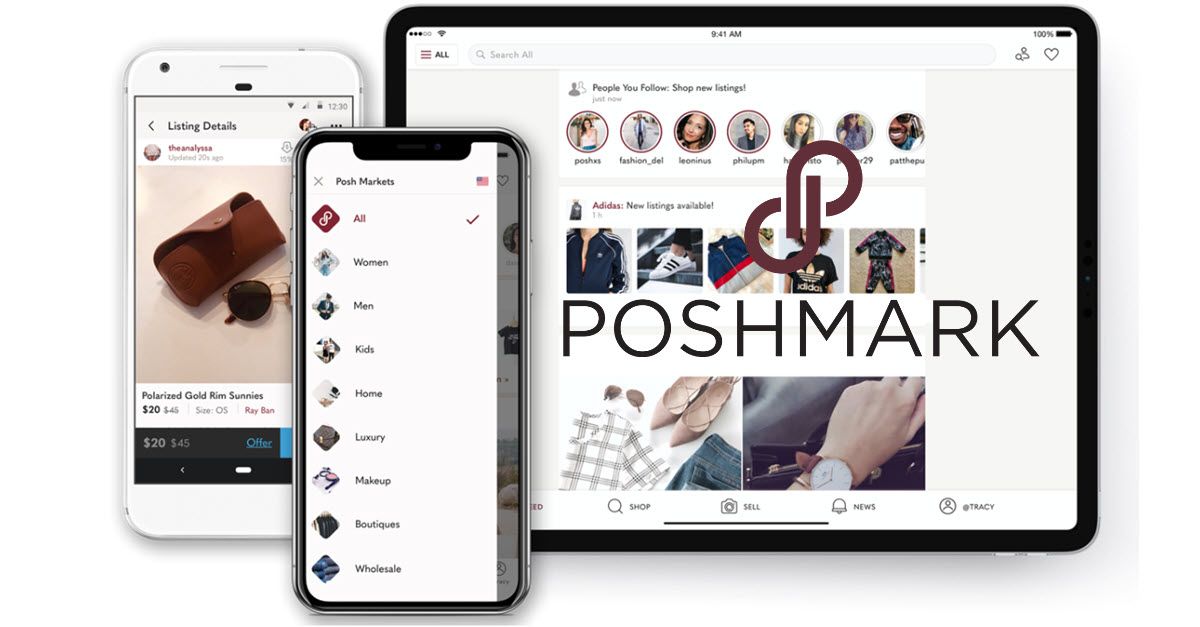 Chandra, the Poshmark official, said his company has ambition to become a leading e-commerce platform on the world stage and joined Naver on its way to achieve the goal. Poshmark launched overseas business in Canada in 2019 and in both India and Australia in 2021.



"Looking forward, this merger is aimed at creating a global player in online fashion," he said. "At a global level, we are very confident that we have shared vision and values and are very excited to set on a journey to become a global market leader in fashion e-commerce."



He said his company will be provided with new up-to-date features based on Naver's technology and experience, such as Naver's Smart Lens, deep learning-based image search service, and livestream shopping tools.



"This allows us to leverage Naver's powerful technology and our Poshmark platform and improve our user experience by evolving our marketing, search and engagement features," he said, adding that those new tools will help the company have a competitive edge over its rivals in North America.
Poshmark is behind many of its competitors in deploying this technology.
eBay has had a search by image function since 2017, though they took it offline for a while in 2021 and reintroduced it in 2022. Etsy started beta-testing a search by image feature in Q4 2022. And even Walmart has added search by image, though theirs is simply a bolted on application of Google's Vision image recognition technology.
What do you think of Posh Lens? Let us know in the comments below!
---