CollX Aims To Take A Bite Out of eBay's Trading Card Business
UPDATE 2-22-23
CollX has just announced they've raised a $5.5M seed round led by the Austin-based venture fund Brand Foundry Ventures with other investors including Next Coast Ventures, FJ Labs, 114 Ventures, Ben Franklin Technology Partners and Morrison Seger Venture Capital Partners.
The funding will be used to expand hiring and develop an in-app marketplace as the CollX reaches 600,000 users and counting!
With this new capital, Mann said, CollX plans to expand its team with engineering, marketing and operations roles. The company currently has 20 employees, most of whom are based in the Greater Philadelphia region.



"It also gives us some of the capital to expand our marketing and paid user acquisition," he said, including "advertising to grow the the app even further."



The funding will also be used to continue building Card Dealer Pro, which is CollX's software for card stores and dealers to inventory their cards. CollX acquired Card Dealer Pro, the Denver-based company, in summer 2022, bringing on founder Fred Barnes as president and new cofounder of CollX in the process. (Mann is based in Haddonfield, while cofounder and CTO Kostas Nasis is in Mount Holly.)



"For decades there hasn't been any software to help collectors keep track of their cards, or dealers to manage their business," Barnes said in a statement. "In just the past year we've seen how much of a game-changer this technology can be in the trading card industry."



Two projects that Collx plans to launch soon are a pro tier in the app that will be a paid monthly subscriptions to access more features in the app, which is otherwise free. Mann said this is targeted toward "power collectors."



The company also aims to launch a marketplace experience where users can pay within the app when purchasing a card. This year, Mann said he wants to focus on this marketplace feature as a productive way for users to buy and sell cards in the app, as well as connecting Card Dealer Pro to the marketplace so professional dealers can use it as another platform to sell cards. The CEO declined to say when these features are expected to come out.
Value Added Resource has been following this start up story since the beginning in January 2022 and I've been impressed with not only the amazing growth but the active social media engagement and openness to feedback from CEO Ted Mann.
Congrats on the funding and keep up the great work CollX. 👏
---
UPDATE 6-21-22
CollX has acquired Card Dealer Pro to expand their offerings to high volume trading card stores and dealers.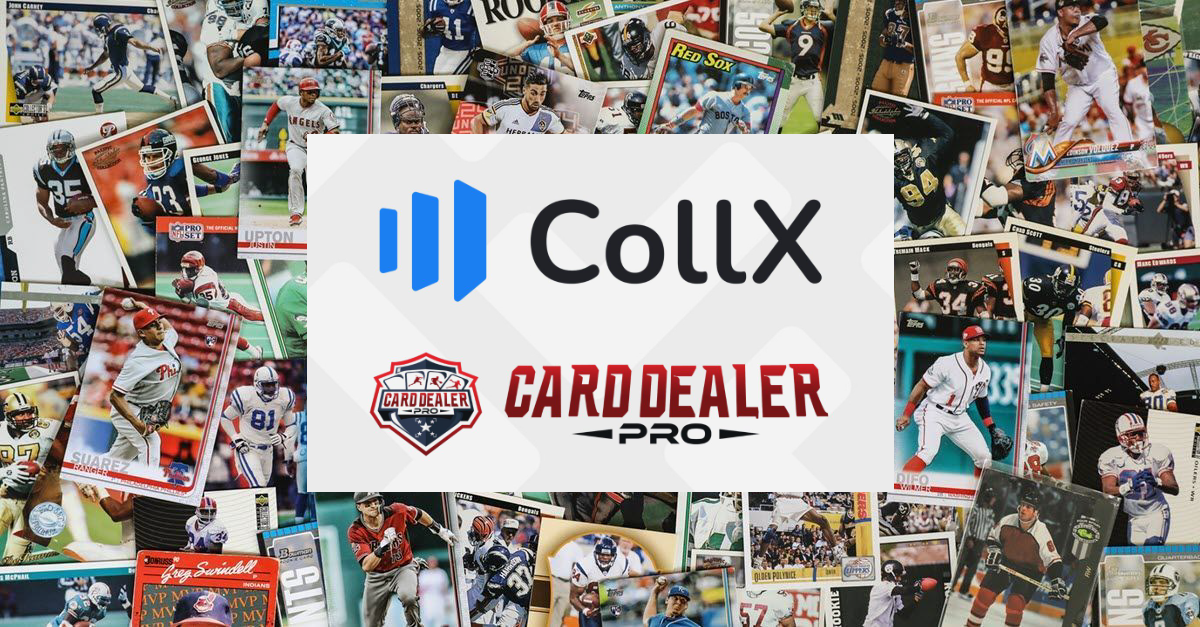 ---
Heads up sports card collectors, there's a new app in town to help you value, track, and trade your collection.
CollX uses image recognition and machine learning to make curating your collection, finding current market prices and buying and selling trading cards as easy as snapping a photo.
CollX (pronounced "collects") is the fastest way to figure out what your cards are worth. Snap photos of them and instantly get the current market price. Add them to your collection and track your overall portfolio value. You can even buy, sell, grade, and trade your cards with other collectors. Get snapping!
If that sounds familiar, it should...eBay has been working to introduce similar tools since last year but CEO Jamie Iannone's tech led reimagination has been slow to get them in the hands of buyers and sellers on the platform, leaving plenty of room for smaller tech savvy startups to fill the gap.
eBay introduced an image recognition Scan To List feature in April to streamline the listing process, but it's still limited to Magic The Gathering, Pokemon, and Yu-Gi-Oh cards. They've been saying sports cards will be added "soon" since June, but so far there has been no progress and no update on this feature.

eBay also introduced Price Guide and Collections features in August, but inexplicably they did not integrate the existing computer vision tech from the Scan To List feature into these new tools.
There were also a lot of concerns about the accuracy of the pricing data since eBay's tool does not have important filters such as "graded" or "ungraded".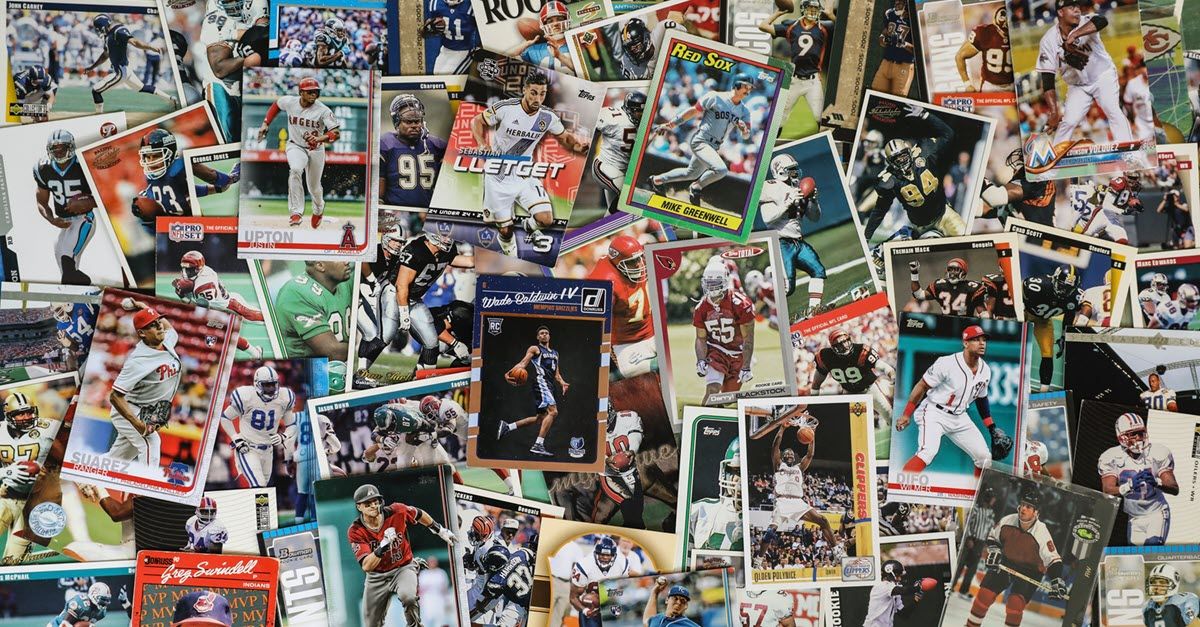 Back in October eBay held a dedicated chat for users to talk with members of the teams responsible for Price Guide and Collections and I asked about future plans for this tech.
I noticed Collections doesn't seem to be integrated with the computer vision Scan To List function that was introduced for trading cards back in April.



It's disappointing that you can use Scan To List to easily fill in item info while creating a listing to sell a card, but if you want to add the same card to your Collection, you have to type all info in manually in the app.



Is there a reason the computer vision scanning wasn't integrated into Collections? Is it something that is on the road map and if so, when might we expect to see it?
eBay rep Lucy@tradingcards answered:
We're always improving the Collection functionality and plan on integrating it with the scan to list feature in the future. If you're looking for a way to bulk upload cards into Collection, there is a csv upload option on desktop.
---
If Collx can crack the code of using image scanning and machine learning technology to allow users to create collections and accurately track current market pricing, that could be a huge winning proposition!
Check out this live demo from the Philly Card show.
Collx cofounder Ted Mann told Philadelphia Business Journal:
EBay is the "800-pound gorilla," Mann said, but startups have been able to come along and build new marketplaces and "eat eBay's lunch, just by providing a better experience for collectors."...



...Mann believes CollX has an advantage over legacy sites because the startup can appeal to sellers and buyers who may not make a living off of trading cards, but who may be looking to see how much their cards are worth.



"Even if we're just taking a bite out of eBay, it's going to be a huge business, but we think we can potentially grow beyond that by activating all those dormant collectors," Mann said.
We always love a good "up and comer taking on the big dogs" story around here and I sincerely wish Mann and his cofounder Kostas Nasis good luck and much success with this endeavor.
---
Has anyone out there taken CollX for a test drive yet? Let us know in the comments below!
---