Sustainability Smokescreen: eBay CEO's Media Blitz Amid EPA Troubles
UPDATE 10-27-23
eBay's ESG sustainability smokescreen media blitz continues with Chief Technology Officer Mazen Rawashdeh showcasing use of renewable energy in eBay's data centers.
VentureBeat Editor-in-Chief Matt Marshall talks with Mazen Rawashdeh, SVP & CTO of eBay, about how one of the world's largest online marketplaces is using innovative technologies to power its data centers and reduce its environmental impact while meeting the growing demand for data processing in the age of generative AI.
And eBay's pre-loved sustainable fashion initiatives also continue to be at the forefront with "promotional research" touting eBay's circular economy efforts from Retail Week and a BBC-produced documentary series about pre-loved fashion.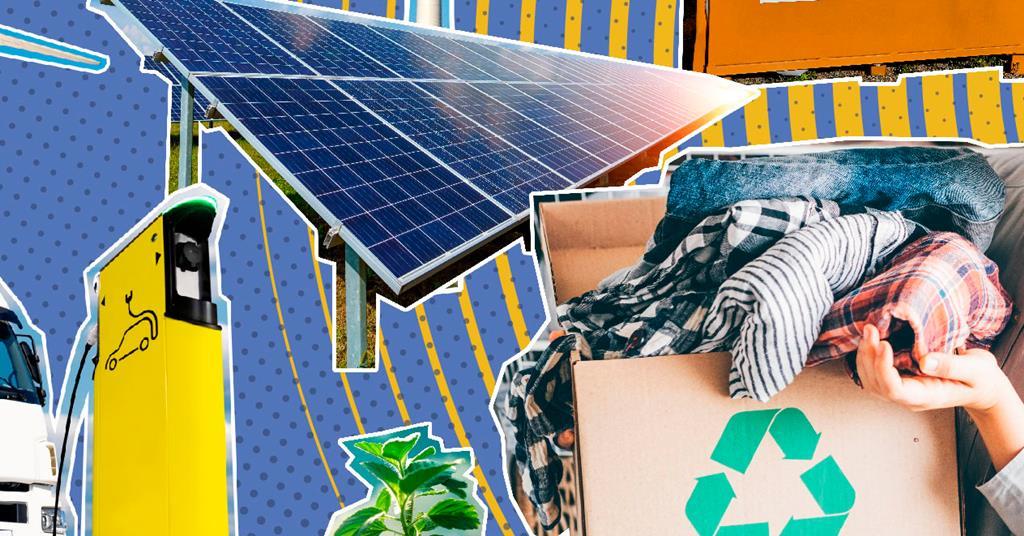 A partnership with pre-loved platform Reskinned, which was launched in September 2022 and sees individual brands launching dedicated secondhand goods pages on eBay to further promote the circular economy, is just one initiative showcasing eBay's green credentials. But it has ambitious group-wide plans, too.



"Our Science Based Targets Initiative is to reduce Scope 1 and 2 carbon emissions by 90% by 2030. 2019 is our baseline year and our goal is 100% renewable energy by 2025, and we've already reached about 91% of that," says [Vice president and general manager for eBay UK Eve] Williams.



The online marketplace is also helping its sellers act more sustainably by ramping up advice in this area, as well as making sustainability training for staff a priority for 2024.
It's no secret that Amy Bannerman — eBay's pre-loved style director and the celebrity stylist behind the hottest looks on Love Island UK — is an expert in sourcing pre-loved fashion from eBay...



...In the latest mini-documentary series "Fashion Redressed," presented by the Global Fashion Agenda and produced for eBay by BBC StoryWorks, Amy opens the doors to her personal and professional wardrobes, showcasing the unique and rare pieces (including an Authenticity Guaranteed luxury handbag) she's found on eBay for herself and her celebrity clients.



She's joined by Love Island finalist Tasha Ghouri as they discuss the importance of encouraging sustainability, value and trust in the fashion world.
---
As a few thousand sellers tuned in last week to watch pre-recorded video keynotes at eBay Open, CEO Jamie Iannone was making the media rounds with a conveniently timed Washington Post Live interview hosted by Fast Company Editor in Chief Brendan Vaughan.
eBay was billed as a presenting sponsor, which makes the focus on sustainability particularly interesting since it was less than an hour after the EPA filed a lawsuit alleging eBay failed to stop the sale of dangerous pesticides, restricted chemicals, and illegal devices that defeat motor vehicle pollution controls.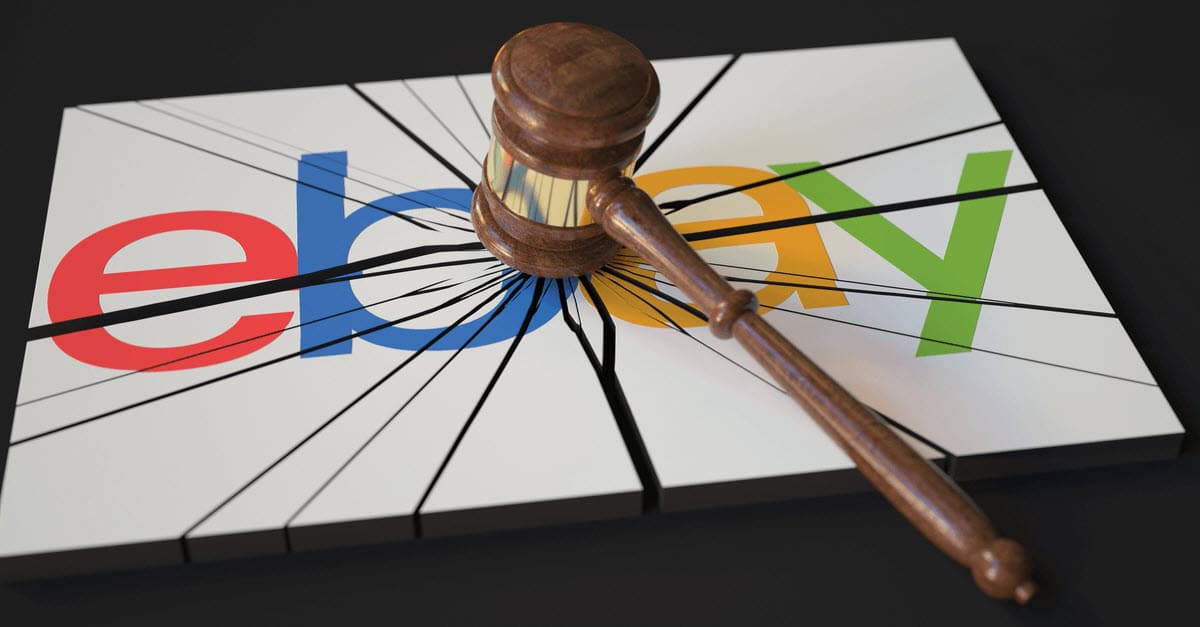 The main sustainability focus was on seller Angie Cardona-Nelson who shared how eBay enables her business, eWaste Direct, to keep electronic items out of landfills.
Jamie found ways to fit sustainability into other topics as well, like the lower threshold for 1099-K tax forms going into effect next year.
We're supportive of a threshold, but we think $600 in one transaction is way too low because you're going to get tens of millions of Americans getting confusing 1099 forms and not know what to do with them.



You're also going to potentially impact the next generation of accidental entrepreneurs because "wait, what's happening?" "Why am I getting a tax form?" If you do research on what do I do with 1099-K, you kind of now have to hire an account and figure it out.



And for the vast majority of these people, they're selling their old prom dress or their bike in their garage or their grandma's china set, like I don't know if anybody still has the receipt from those things. But we want those things to go back into the economy and be sold a second and third and fourth time to drive sustainability.



So we don't necessarily think it needs to go all the way back to where it was, but we absolutely need a much higher threshold for 1099-K so we can keep those used products out of landfills.
eBay has recently been whipping up support among sellers to lobby for changes to the 1099-K threshold, positioning themselves as a champion for casual sellers and the environment in the process.
What Jamie doesn't mention is that he (and eBay) originally supported the American Rescue Plan that instituted the lower threshold, later backtracking and saying he regretted that position after it passed.
While eBay says they are concerned about the impact to sellers, many believe it's more about the increased cost of compliance and loss of active sellers eBay has faced as a result of the lower 1099-K threshold.
Since we're talking about being confused by receiving 1099-K forms, what about people who have never used eBay that were very confused when they received 1099-Ks for sales on the platform made by fraudsters creating accounts using stolen identities?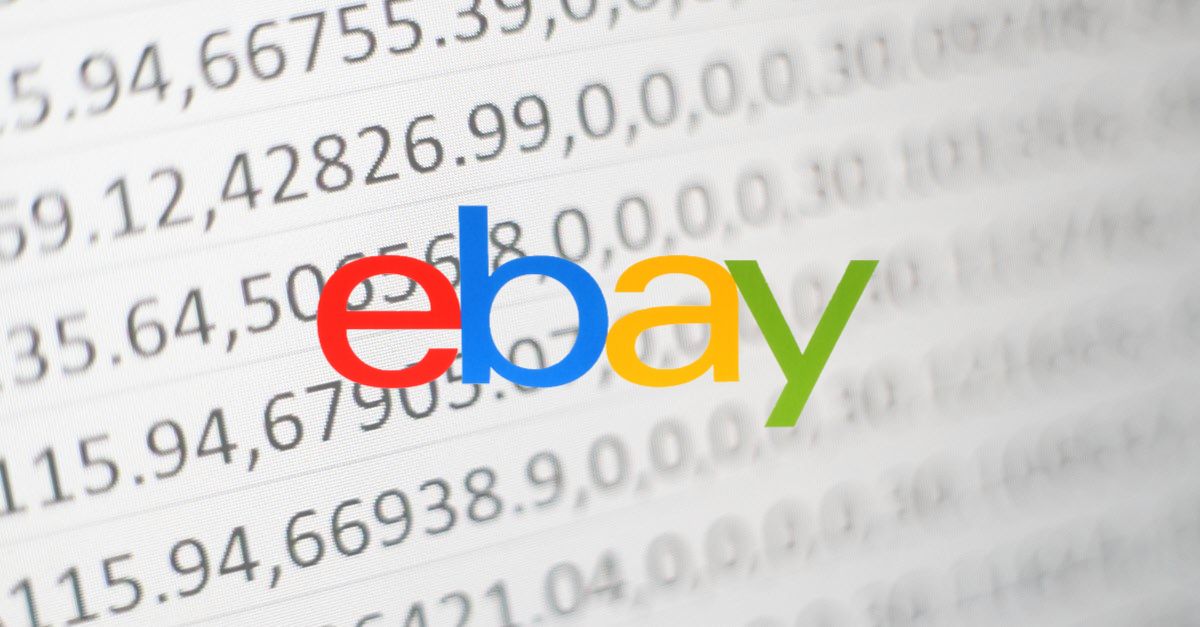 Many of those identity theft victims reported eBay support refused to assist when the IRS claimed thousands of dollars in additional taxes were owed on the fraudulent sales reported under their names and tax IDs.
If Jamie thinks it's unfair for the IRS to expect sellers to have a receipt for an old prom dress or bicycle, perhaps he should instruct eBay Trust and Safety to apply the same standard when reviewing accounts for holds on funds or suspension?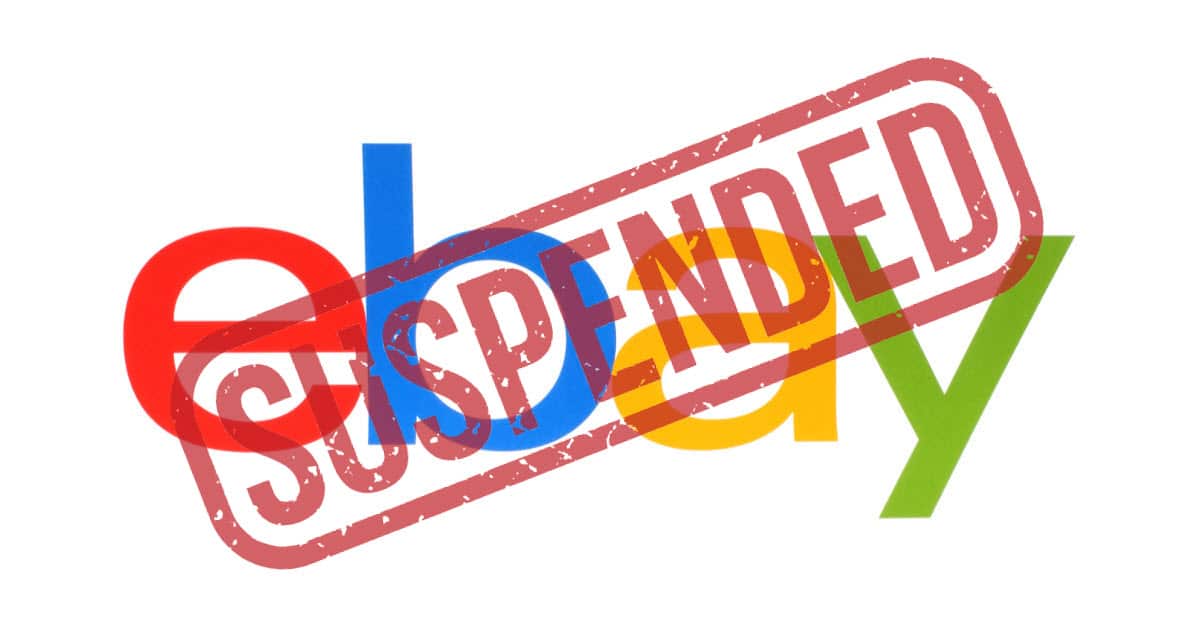 AI is of course the big tech buzzword du jour and Jamie was happy to gush about how eBay's AI capabilities will make it easier to list items on the site instead of throwing them away.
I'll just give you one example which is, you know, today if you go to list an item on eBay, you've got to write the description, and describe it etc. So we've already launched live the ability to have AI write that description for you...



...and we actually have something in an employee beta where you just hold your phone up to something and it figures out what it is, it fills out all the attributes you need, it fills out the item specifics and tells you how to price it.



Let me tell you why I think this is game changing. My wife, we were in the garage and she found this old remote from 20 years ago, we don't have the stereo any more. And that product would normally end up in the landfill in most homes, right?



And instead, I put it on the table, and I used our employee beta and it figured out the remote, what stereos it fit, how much to price it and it said "sell the remote for $25." So great, two weeks later, somebody buys it for $25.



And think about it, I saved that remote from going into the landfill but I probably also saved somebody's stereo from going to the landfill too because people are too lazy now to go up and touch the remote without a remote control.
A minor quibble - Jamie has been telling this story for about a month now and in previous tellings, the "magical" AI listing tool suggested he should sell the remote for $30, not $25.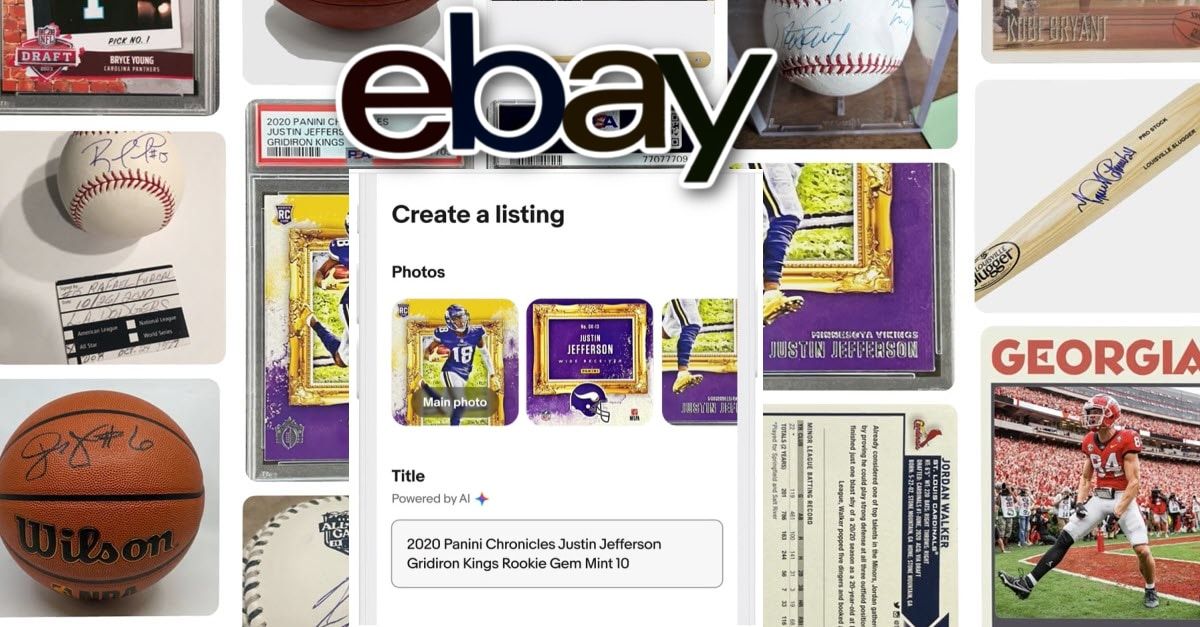 The version we showed there is a product that's currently an employee beta, which is, how do I figure out what a product is and do all the hard work so the seller doesn't have to do anything?



And I'll just tell you a story. We're cleaning up my garage with my wife, and she finds this old remote control from a stereo I had 25 years ago. And she's like, "Okay, throw this out. Like, Jamie, we don't have the stereo. It's been 25 years." And I'm like, "Okay, better idea, let me sell it on eBay."



So, I literally just hold up my phone to it, and it figures out what this remote control is, it figures out what stereos it's compatible with, it writes the description for this remote control, and I listed on the platform. It says to price it at $30. I priced it at $30. And guess what, a week-and-a-half later, this remote control sells for $30. That would have absolutely been in the trash without this technology.
He also told the $30 version of the story in his pre-recorded keynote video played for sellers at eBay Open.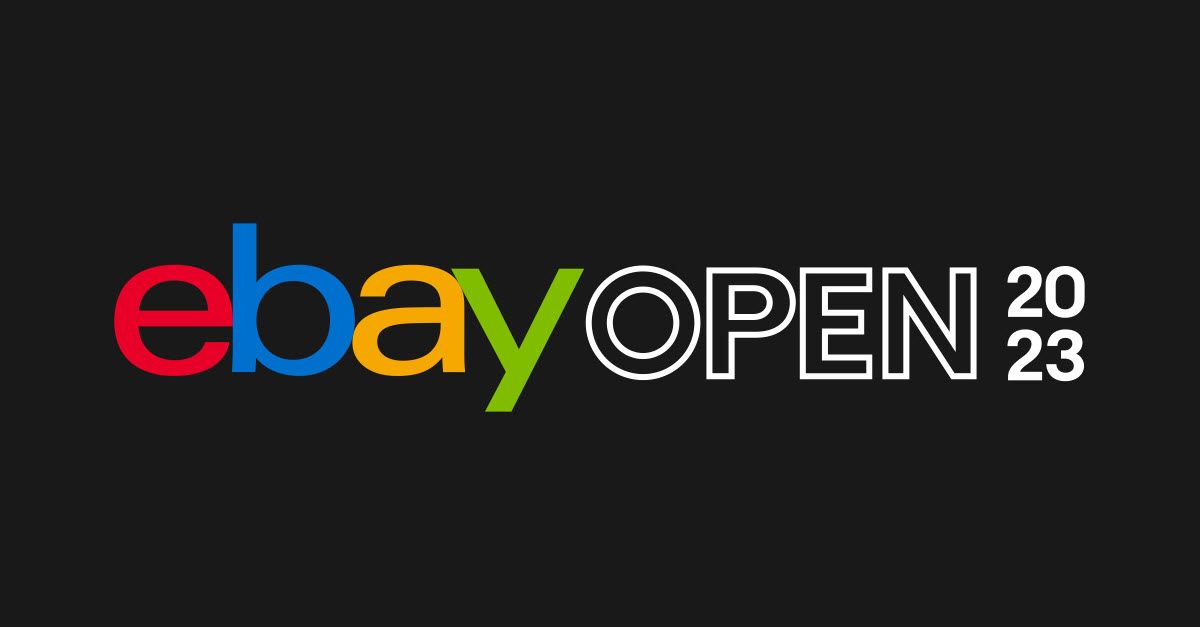 We're working on a magical listing experience that uses generative AI to fill in the blanks when you list, eliminating the most time-consuming part of creating a listing.



We're also developing new products that help you list by visual search, so you can take a picture or use one from your phone to start a listing, and then the eBay app will pre-populate the title, the category, the description and the item specifics.



Let me give you an example of how this will work. I recently found an old stereo remote in a drawer, but I had no idea what brands would it be compatible with or any product details.



So I ran it through our new image-based listed tool, which magically filled in all of that information for me and told me I should price it at $30 and guess what? It sold at $30.
That's not the only questionable part of the story. Jamie keeps saying all he had to do was "hold his phone up" to take a picture and the magical tool pre-populates everything, including title, category, description and item specifics from the image alone.
Color me skeptical, especially considering the current state of eBay's image recognition technology seen in the "find visually similar" feature.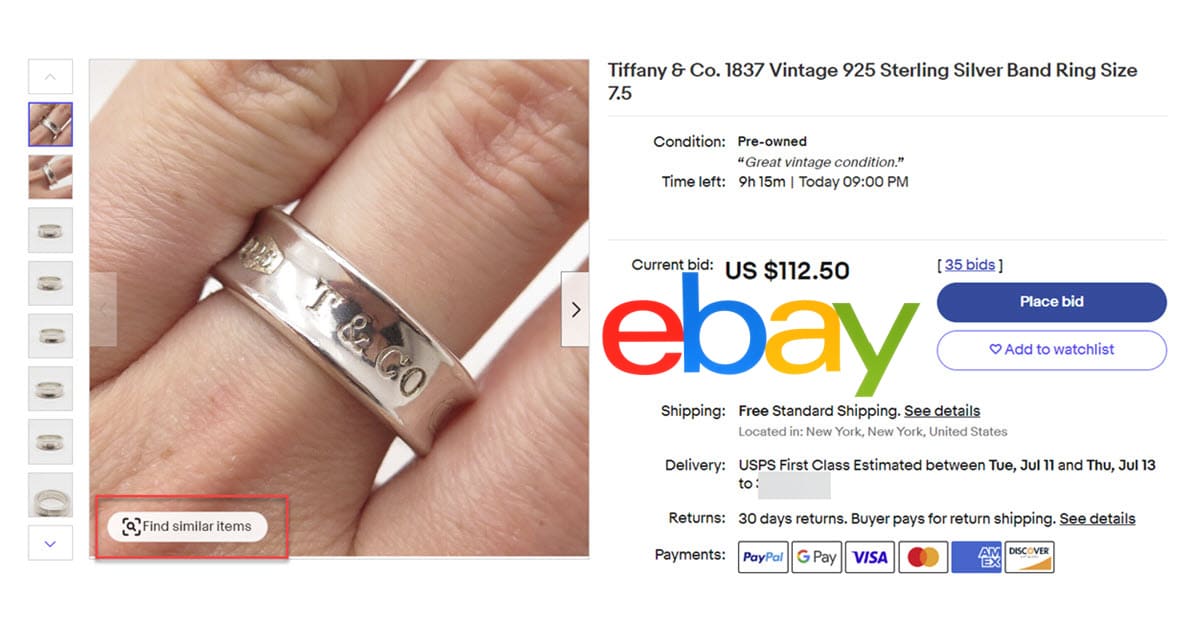 The results speak for themselves, revealing the highly questionable "visual similarity" of most of these items.
In contrast, VP Seller Experience Xiaodi Zhang said sellers will need to provide the Magic Lister with images and a title in her eBay Open presentation - a seemingly small but significant difference.
We're rolling out a tool that is based on the item's image creating an even faster way to list. Simply upload a photo and a title and then start to see the magic happen. With the help of AI, this new listing tool will auto-populate the listing details.
If sellers are required to provide a title as well, that means the AI cannot rely on image recognition alone. It could also mean there may be significant differences in quality of results depending on how detailed sellers are with the title.
Either way, it throws a bit of cold water on Jamie's "I just held up my phone and the tool did the rest" story if there was also text entry for the title required to give the AI more context.
Jamie also took time out of his busy schedule last week for an interview with Fortune about how his enthusiast buyer vertical focus strategy is working.
Notably, this interview also had an emphasis on eBay's sustainability efforts, but at least there was an editor's note acknowledging the EPA lawsuit.
Speaking of AI, can it help make sure thieves can't use eBay to unload stolen goods ransacked from a Nordstrom or a museum heist?



Part of why we acquired a company like Certilogo was to be able to track authenticity. It's also part of why we acquired authentication centers.



We're very good at working with law enforcement and regulators to ensure everything on the site is safe, not stolen or counterfeit goods. We use very advanced AI to help us do that and recognize the telltale signs.



We've made a lot of investments to keep eBay a clean, well-lit marketplace.



[Editor's note: The U.S. this week sued eBay for allowing the listing of items that violate environmental laws. An eBay spokesperson told Fortune that the "actions are entirely unprecedented, and eBay intends to vigorously defend itself."]
Again, the role legislative and regulatory pressure has played in eBay's actions against stolen or counterfeit goods is important to note.
eBay and other marketplaces have not just done this on their own - their hands have largely had to be forced, which is how we ended up with the INFORM Consumers Act.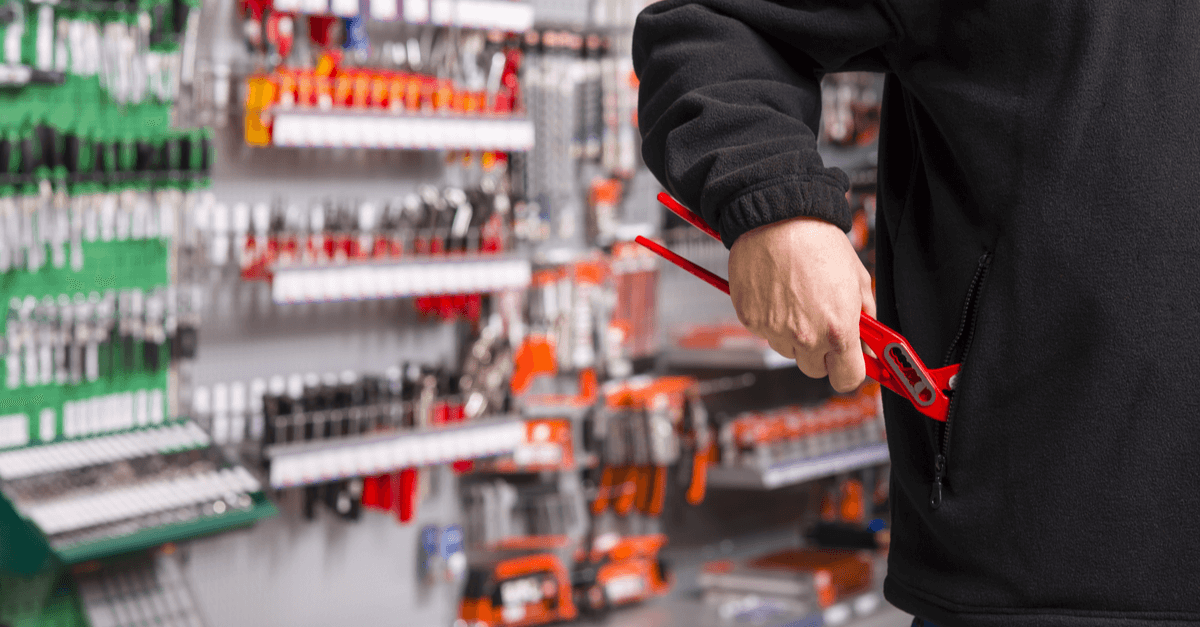 As for working with law enforcement to ensure safety and security of the site, I have first hand experience with eBay's PROACT department (Partnering with Retailers Offensively Against Crime and Theft) that theoretically exists solely for this purpose.
Not only were they not proactive in addressing triangulation fraud perpetrated through hijacked eBay accounts, they simply stopped responding when I offered to provide over 4,000 tracking numbers that could have been used to identify and shut down these fraudulent accounts.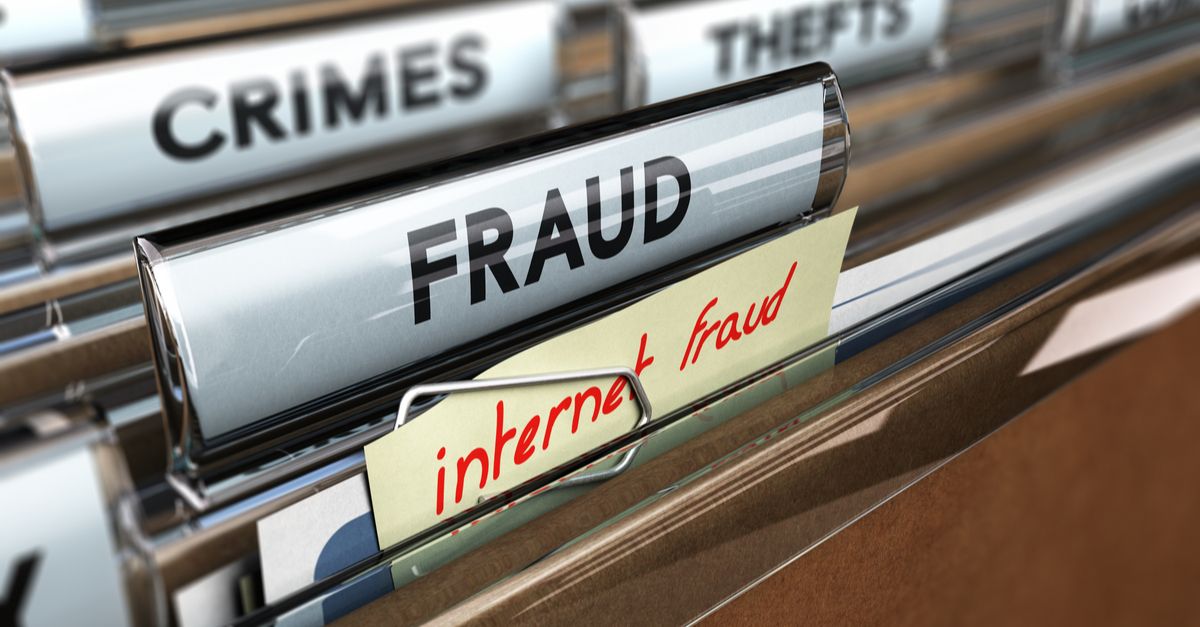 I've heard from multiple ecommerce businesses that have been targeted by triangulation fraud through eBay and sadly, it does not appear the response to this serious crime has improved since I originally reported on it three years ago.
There are also ubiquitous car scams that have plagued eBay for years, counterfeit USPS Forever Stamps that flood the marketplace, listings with malicious links that direct buyers offsite to steal payment and identify info, and many other examples of how fraud, scams, and stolen or counterfeit goods continue to proliferate on the site.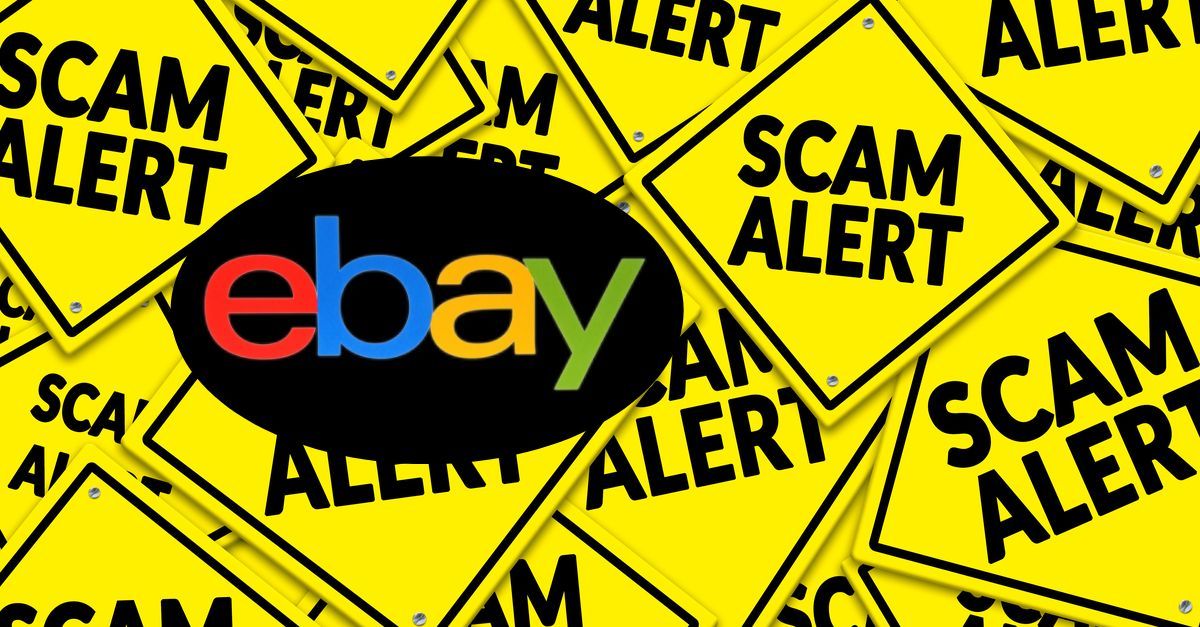 Fortune wrapped up with a look at how Jamie's strategy for the company has differed from his predecessors.
You became CEO at a time when eBay was running low on steam. What did you see initially as problems to solve?



Our first vector shift was to become more focused on not-in-season items. The company had been focused on new, in-season merchandise and was doing unhealthy things like buying traffic.



So one of the first pillars I focused on was to support our core, meaning we should not be so hung up on newness and the latest in-season fashion. Small specialized competitors were coming up, wanting to steal market share from eBay.



And the second was being obsessed with customers and making sure we listened to them. We had become too much of a one-size-fits-all marketplace, and our customer satisfaction was lagging, so we picked focus areas [like accessories, handbags, sneakers, and auto parts.]
Buying traffic is unhealthy? Then why has he continued doing it to prop up the vertical focus strategy?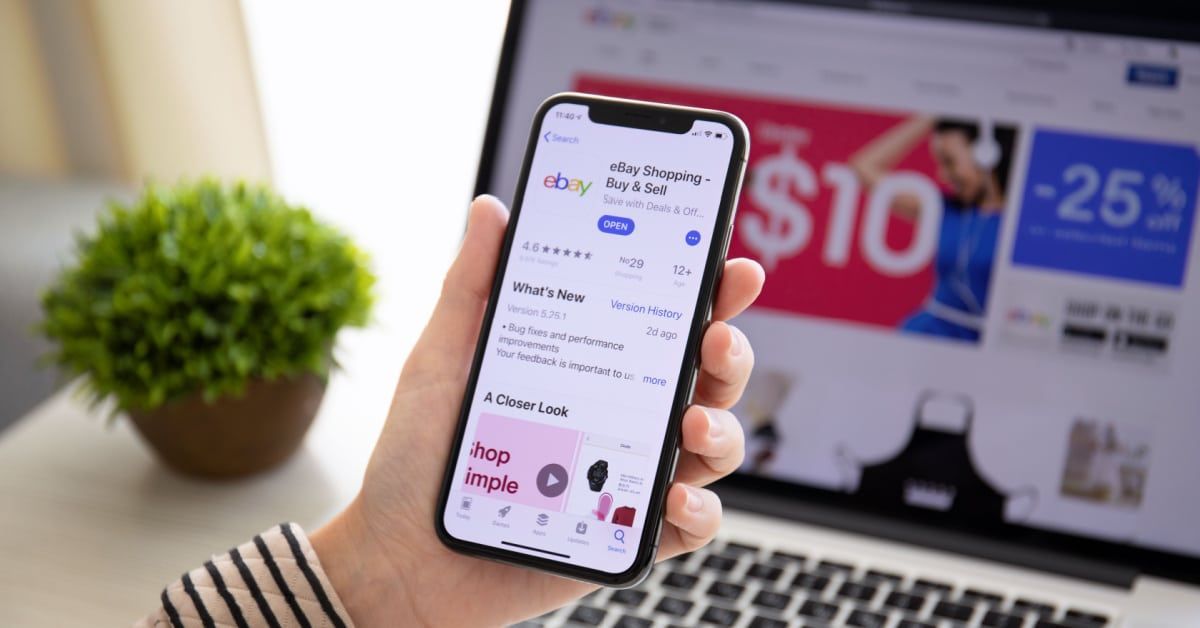 Back in 2018, then-CEO Devin Wenig's leaned heavily on sitewide eBay-funded discounts, with many "flash sales" of 15-20% off through the year.
Those promotions proved to be a double edged sword - once buyers get used to receiving discounts, they'll often wait for a sale before making a purchase, creating "one and done" or only occasional buying patterns.
Wenig's strategy was considered such a failure that Iannone felt the need to explicitly distance himself from it when speaking to investors in Q2 2021.
We've discontinued legacy tactics that led to low value, infrequent or one and done buyers. Our buyer base is starting to evolve based on this strategy. These high-volume buyers are growing compared to a year-ago and their spend on eBay is growing even faster. This higher-quality mix of buyers increases value for sellers and will lead to improved health of our ecosystem over the long-term...



..This is something that I laid out last July when we talked about the tech-led reimagination as being focused on turning buyers into lifelong enthusiasts on the platform and moving away from the tactics that we had in 2019 what was really just about the number of active buyers even low value buyers or one and done buyers.
However, despite his criticism of those past tactics, Jamie hasn't actually abandoned them.
eBay continues to offer regular discounts to goose the numbers in select "vertical focus" categories like sneakers, watches, handbags, trading cards, jewelry, certified refurbished, and parts and accessories.
And how much money has Jamie thrown at expensive marketing campaigns and paid brand partnerships as part of this strategy?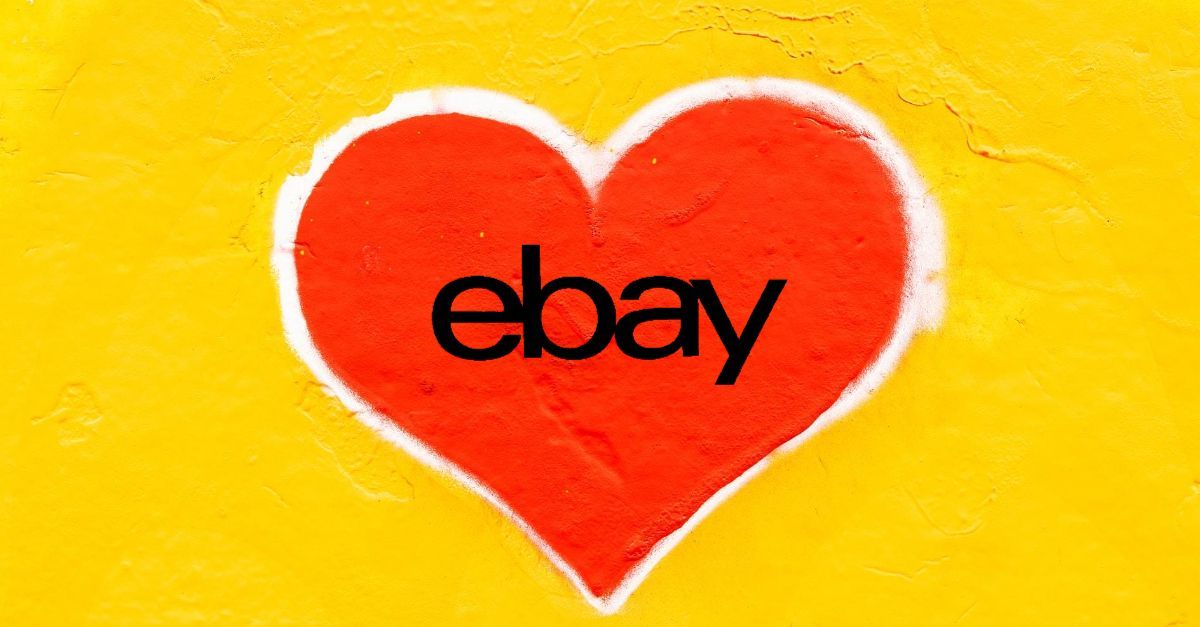 eBay is burning wads of cash buying traffic to try to win back some of that market share they arguably squandered through years of misexecution rather than having it "stolen" by competitors.
A deeper dive into eBay's current state shows little improvement under Iannone's leadership.
GMV is consistently down, eBay has less active buyers now than in 2018, and persistent business impacting technical issues continue to plague the site.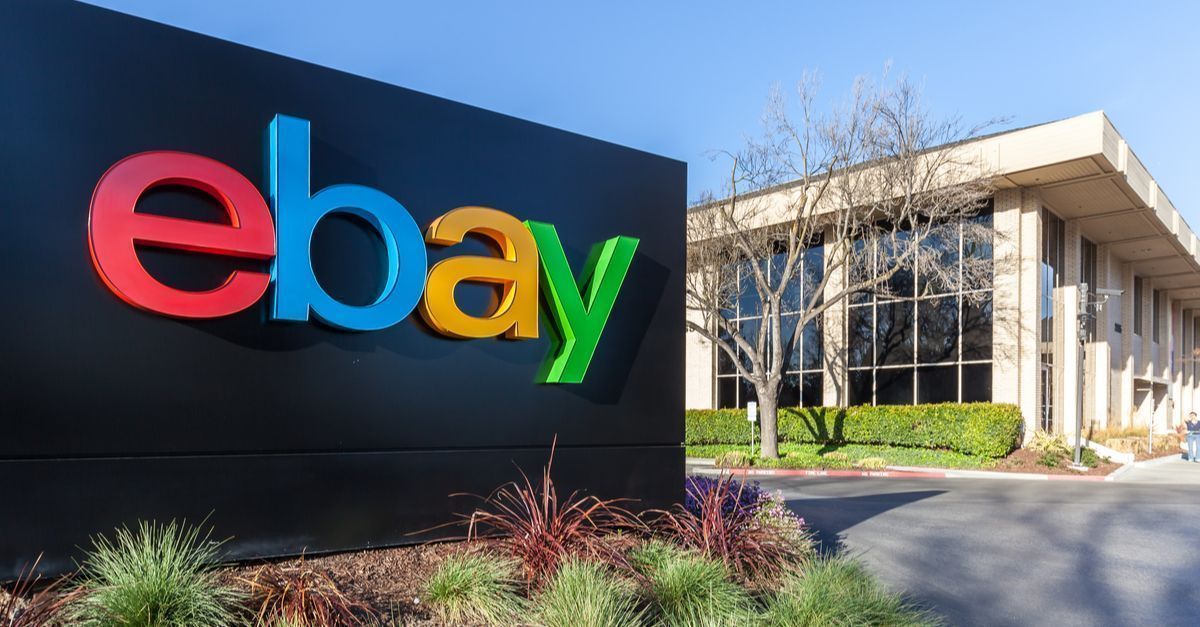 This media blitz appears to be part of a larger push to "leverage media relationships to elevate eBay's brand and reputation" and "place executive profiles...that further our company narrative."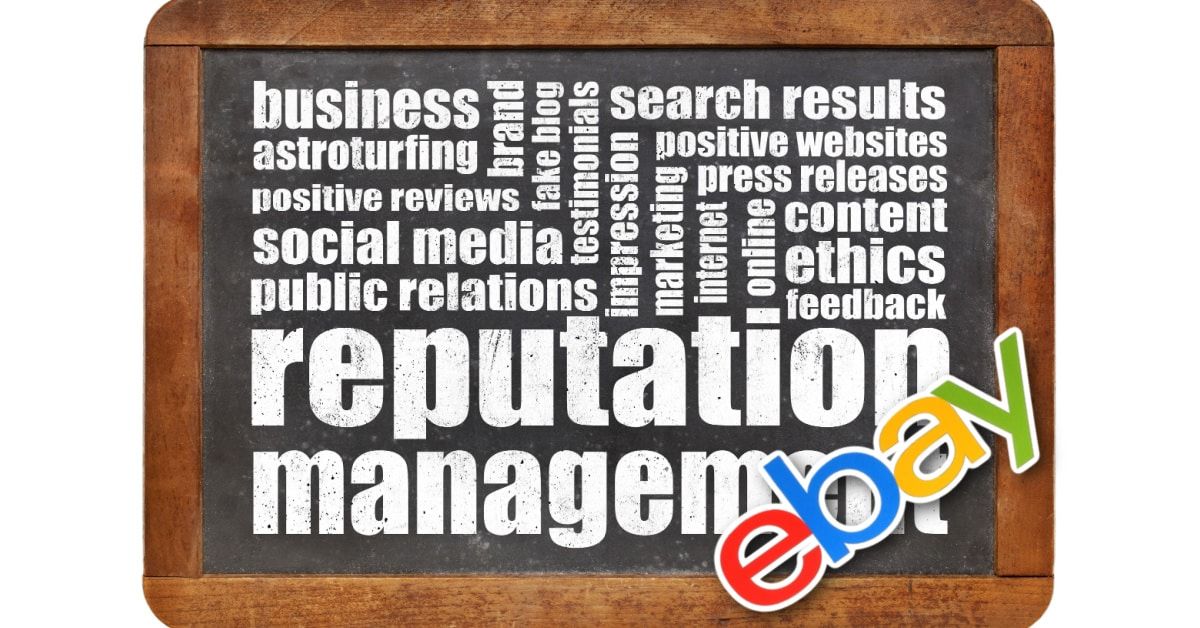 If eBay's careers page is any indication, we can expect to see even more friendly media coverage in the future with a Corporate Communications Specialist role specifically to "foster relationships with key media."
...This role will also support overall corporate communications efforts including proactive storytelling, speaking engagements and awards,media monitoring and reporting, and measurement...



...Ideating and executing on compelling communications activations from start to finish, including: working with internal teams to source stories; developing written materials including communications plans, messaging, talk tracks, FAQs, external materials (press releases, statements, blogs, op-eds, presentations), briefing documents, scripts, etc; and leveraging media relationships to elevate eBay's brand and reputation...



...Fostering relationships with key media and acting as an effective company spokesperson...



...Media training and prepping leaders and placing executive profiles, bylines and high-level speaking ops that further our company narrative
Another recent open position aims to do the same with a specific focus on communication about eBay's core Product offerings (like the Magic AI Listing Tool).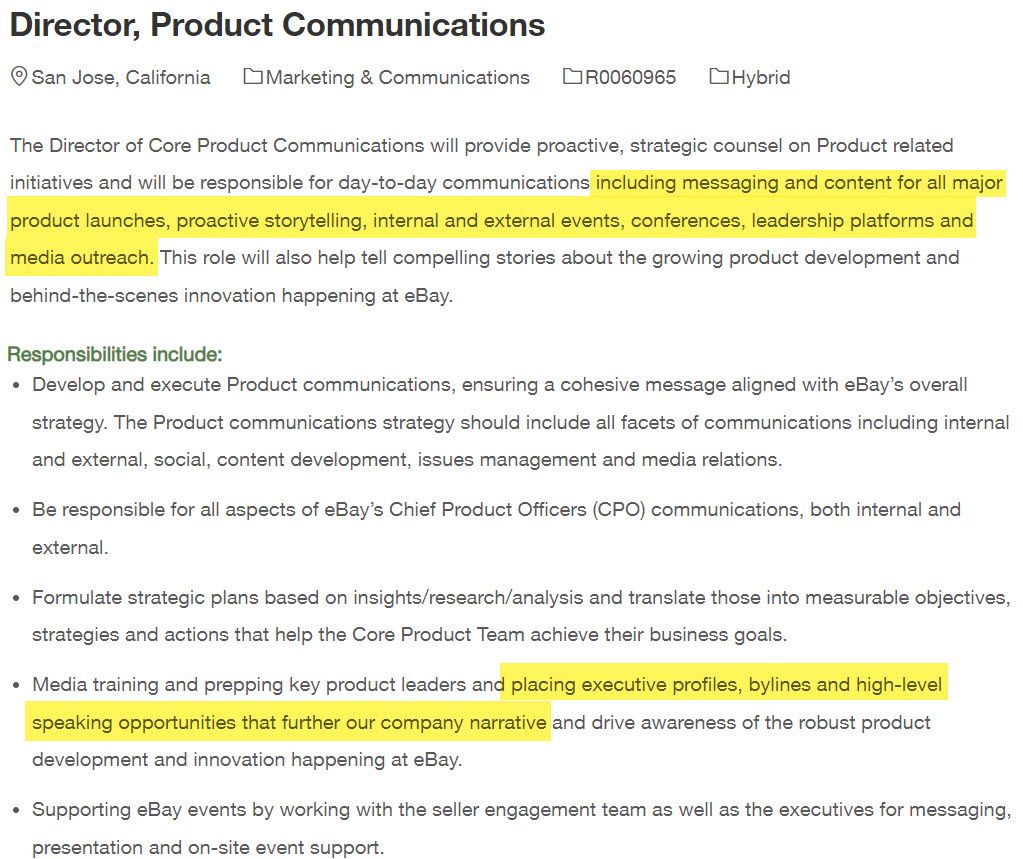 The Director of Core Product Communications will provide proactive, strategic counsel on Product related initiatives and will be responsible for day-to-day communications including messaging and content for all major product launches, proactive storytelling, internal and external events, conferences, leadership platforms and media outreach.



Responsibilities include:

Develop and execute Product communications, ensuring a cohesive message aligned with eBay's overall strategy. The Product communications strategy should include all facets of communications including internal and external, social, content development, issues management and media relations.
Media training and prepping key product leaders and placing executive profiles, bylines and high-level speaking opportunities that further our company narrative and drive awareness of the robust product development and innovation happening at eBay.
eBay's history with media relations is interesting, made even more so by the fact that founder Pierre Omidyar controls and funds a vast media empire of his own through his First Look Media and Omidyar Network organizations.
While there are the occasional positive stories like this Fortune piece, there's also a curious lack of mainstream coverage of serious stories that would be of interest to business, tech and financial audiences - like the due diligence and disclosure failures in eBay's acquisition of trading card marketplace TCGPlayer.
Court documents in the ongoing eBay cyberstalking case revealed Wenig and ex-Communications Chief Steve Wymer hired a consulting firm that recommended creating and promoting company-friendly content in an effort to push independent journalism they didn't like down in search results.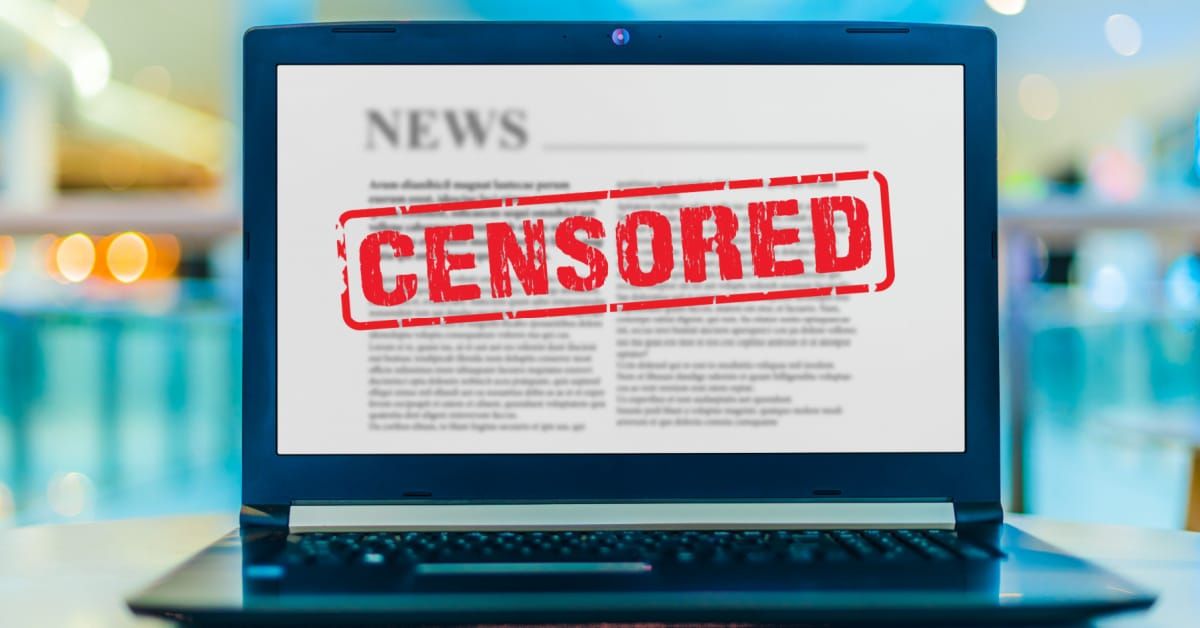 With civil litigation related to the cyberstalking scandal still ongoing, eBay appears to be taking a more subtle approach to media relations these days, but the strategy of pumping up positive press and distracting from perceived "critical" coverage still seems to be fully in play.
For example, at eBay Open Day 3, it was surprising to see a Value Added Resource headline pop up in the session "Trust: A Fair and Safe Marketplace" presented by Senior Director Trust, David Newman.
There's a lot of energy going into making every touch point of trust a better process. We know that we are rewarded when we do it well and we love hearing from happy buyers and sellers who are highlighting the trusted experiences they're having on eBay.



You may have heard the saying trust takes years to build seconds to break and forever to repair we're on a mission to be the most trusted platform for your business and that's why we sincerely appreciate knowing when we miss the mark, as painful as that may be.



It takes a lot to build trust with our buyers and sellers but as online guides like these reveal it only takes one negative experience to break trust.
Unfortunately, it wasn't surprising to see eBay presenting positive coverage with website headers on the slides for "happy buyers and sellers highlighting their trusted experiences" (and not disclosing partnerships or sponsorships)...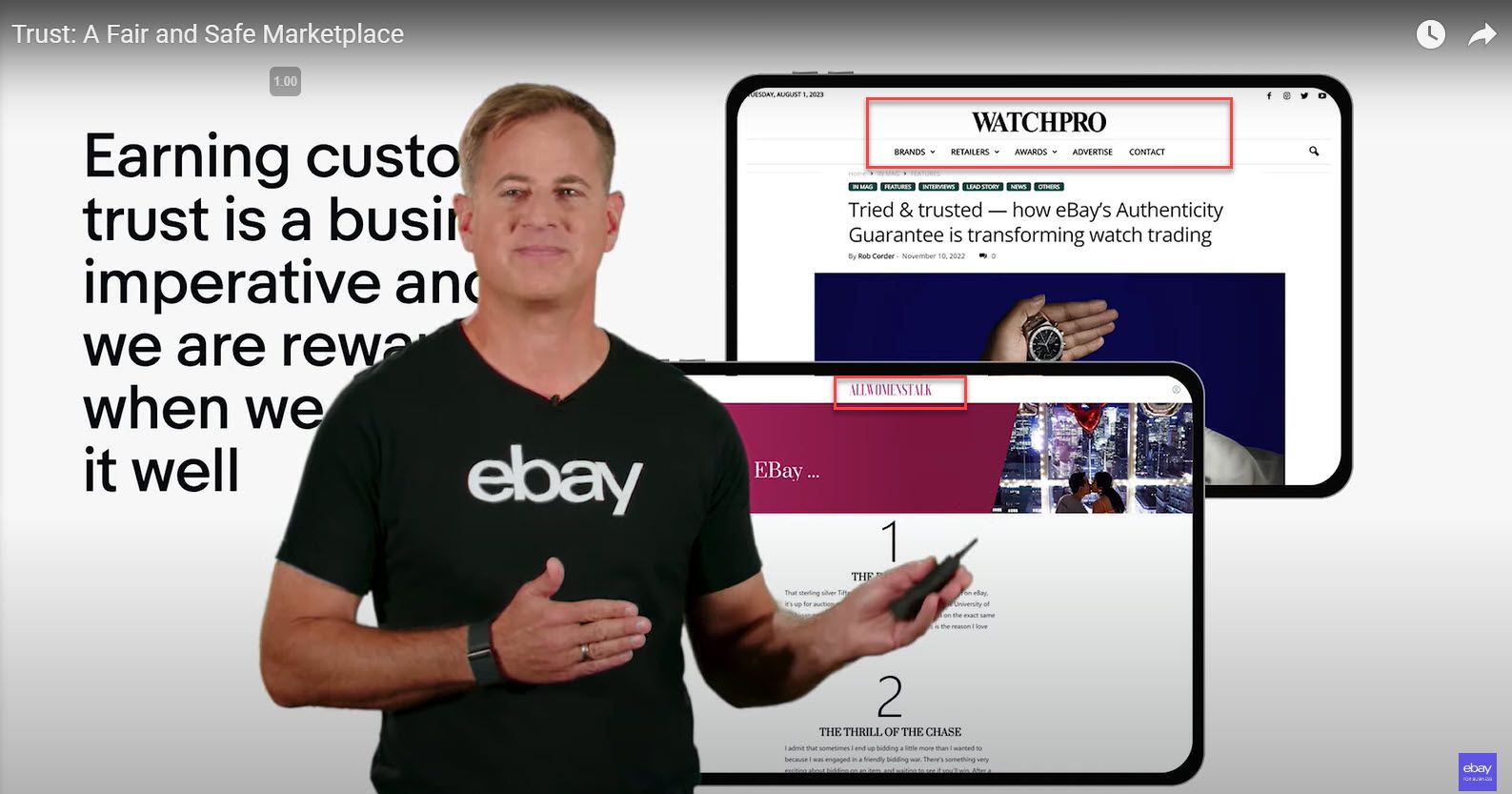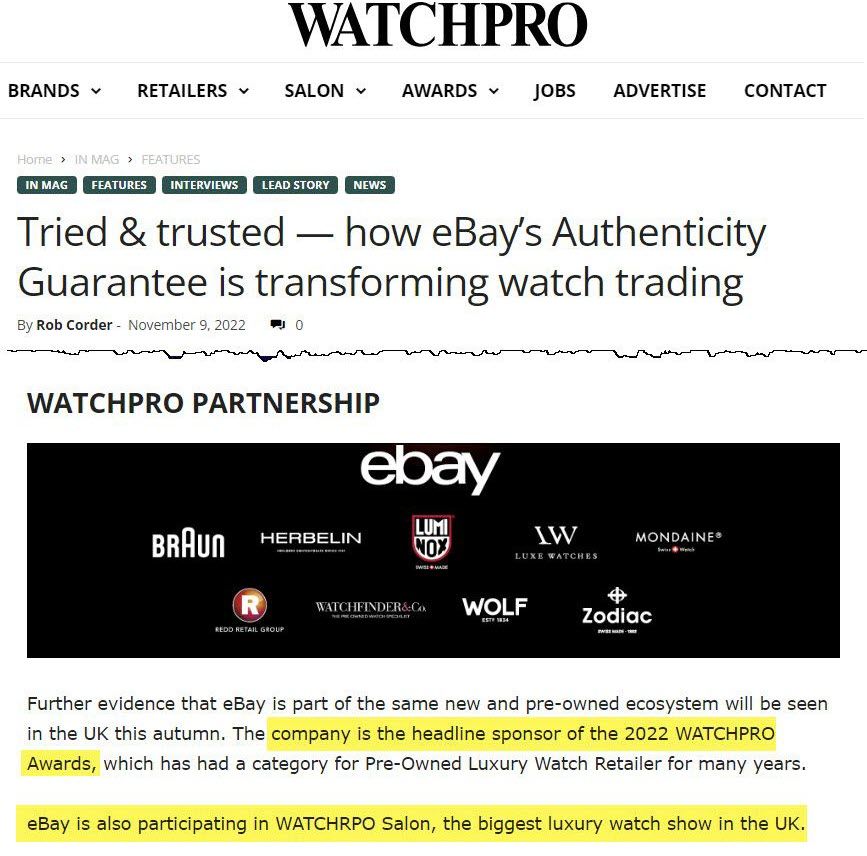 ...while obfuscating the sources of examples when eBay has "missed the mark" with careful editing that made it appear the VAR headline was actually a Quora post.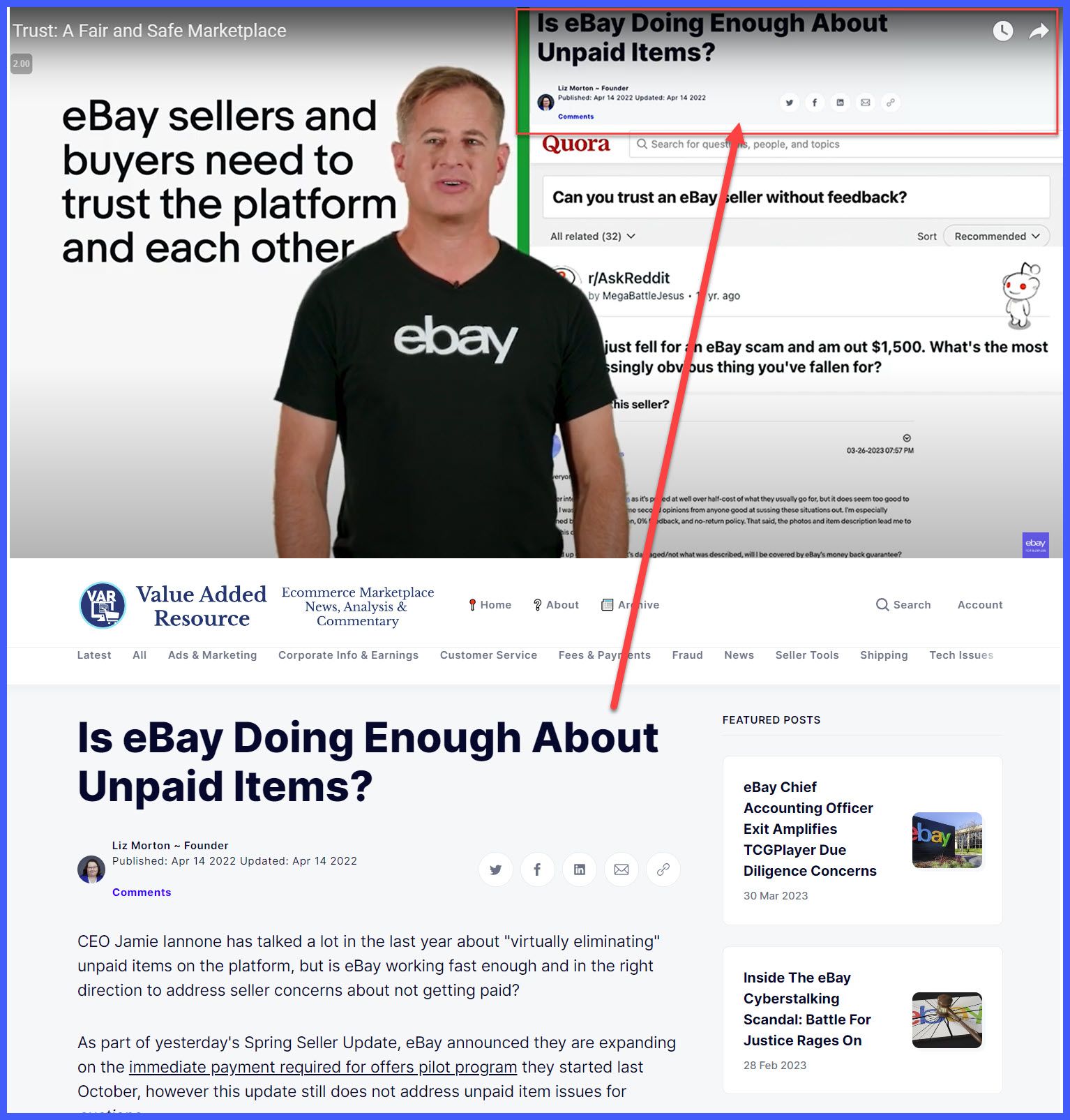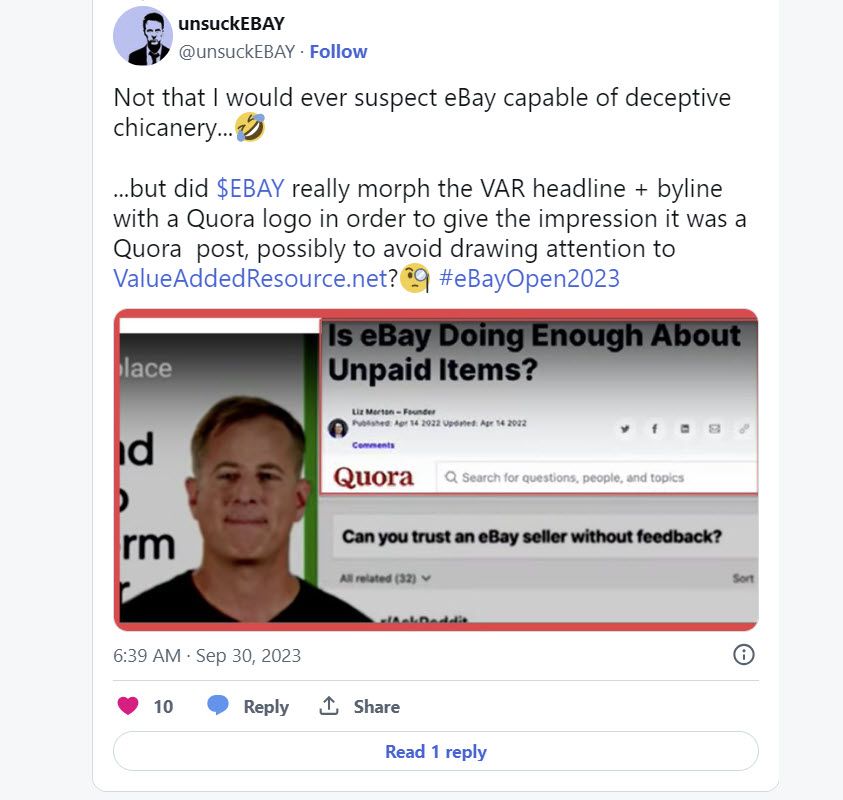 Interestingly, an eBay executive assistant contacted Value Added Resource prior to eBay Open to pitch a sneak peek zoom call with US GM Adam Ireland before the event.
After confirming a scheduled time for the interview days in advance, the meeting was abruptly canceled by eBay with less than 24 hours notice due to Ireland's "extended travels."
Efforts to reschedule have so far gone unanswered.
In the spirit of unapologetic transparency for VAR readers, eBay or any other companies we cover: Value Added Resource will never be a forum to simply place executive profiles or features to further a narrative, but candid conversations about issues impacting online sellers are always welcome - reach out any time!
---