eBay Scam Software Listings Insert Malicious Links In Subtitle & Description
UPDATE 9-10-23
Not only has eBay still taken no action to stop these clearly fraudulent and malicious listings, the fraudsters are now somehow able to list these items as eBay Certified Refurbished.
The Certified Refurbished program is supposed to be limited to strictly vetted sellers who meet the highest standards.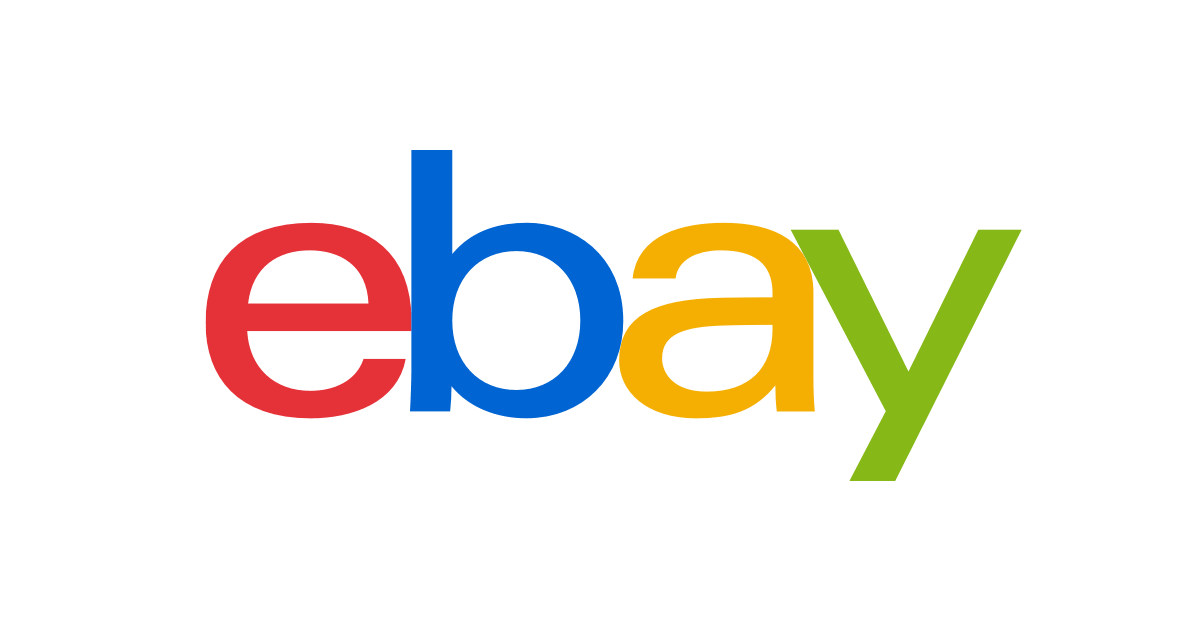 In order to sell under the eBay Refurbished program conditions (Certified, Excellent, Very Good, Good), your account must meet specific standards including but not limited to:



Account status: eBay Top Rated Seller



Positive feedback: At last 98%



Item not as described rate: Less than 4%



Items not received rate: Less than 1%



Additionally, you must be in good standing with eBay. For the Certified Refurbished condition you will need to submit a purchase order or letter of authorization from your manufacturer partners.



Quality: Items must be fully functional, tested and refurbished to a high standard. Once accepted in the program, items will be graded according to criteria by eBay.



Apply now
If you are a current eBay seller with a Business account and believe your inventory qualifies, you can submit a streamlined Program Application to be vetted.



If you are a new eBay seller with a Business account and believe your inventory qualifies, you can submit a Program Application for review and a team member will respond within 30 days.
Are we supposed to believe these clearly fraudulent 0 feedback accounts created 4-5 days ago successfully completed this stringent vetting process, including submitting purchase orders or letters of authorization - or is the entire Certified Refurbished program a giant charade?
---
eBay has not taken action despite being notified weeks ago of scam software listings with potentially dangerous links injected in subtitles and descriptions.
A savvy buyer sounded the alarm in the eBay community on August 15 after noticing suspicious listings for software being shown in eBay Motors Parts & Accessories categories.
I was looking for parts for my car and saw many listings for selling software in the Ebay Motor category. All of these listings had two categories at the same time. The first is Ebay Motor, the second is Software. All of these listings were promotional. They only advertised scam sites and the description clearly stated that this product cannot be bought on Ebay.



I have already clicked on such a link on Ebay once and lost money. Seeing this, I sent the report to the listing. One of the listings was removed, but hundreds of new ones have appeared. And even now there are dozens of them every hour. Just search for "Windows 10" or "Microsoft Office" and you'll see dozens of listings with links in the results. Ebay in these categories is littered with junk listings.



I've been watching this for over a month. Nothing has changed. It feels like Ebay support is so dumb that they just can't handle this issue.



Ebay used to be a great site, but now it seems to be turning into a dump and infantile support.



I would like to see support comments and finally actions to eradicate garbage from Ebay
Another forum regular tagged eBay staff to make them aware of the massive nature of the issue and suggest a proactive systemic approach was needed rather than having users report individual listings.
Hey devon@ebay



OP followed the correct process and reported listings, but it appears there is larger abuse taking place and members shouldn't have to report a flood of listings.



Is it possible on your end to let the correct department know that software listings are populating in the motors category so they can set up filters or whatever it is they do to monitor when there's broad abuse across a category?



Here are a couple of direct links, filtered to the motors category. These listings even have external eBay websites in the subtitle, and no doubt what they're selling is not permitted by Microsoft or eBay.



https://www.ebay.com/sch/6000/i.html?_from=R40&_nkw=windows+10



https://www.ebay.com/sch/6000/i.html?_from=R40&_nkw=microsoft+office



https://www.ebay.com/sch/i.html?_from=R40&_nkw=microsoft&_sacat=6000
Devon said he would have the issue reported to the correct department but three weeks later, there are still hundreds of these obvious scam listings active on the site.
For example, if you search "microsoft" in eBay Motors, you'll find many listings that are clearly part of this scam with a shortened link in the subtitle area.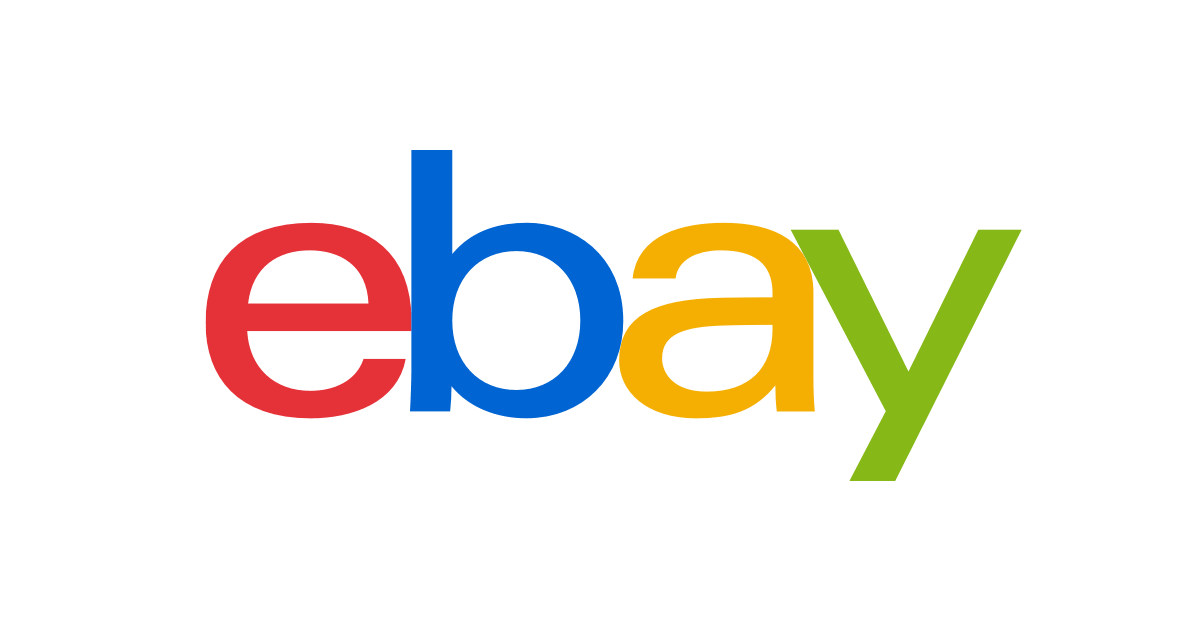 Most of the listings also say they benefit charity and the new account, zero feedback scammers are also using Promoted Listings ads - likely Promoted Listings Advanced cost per click in order to get top placement on the page.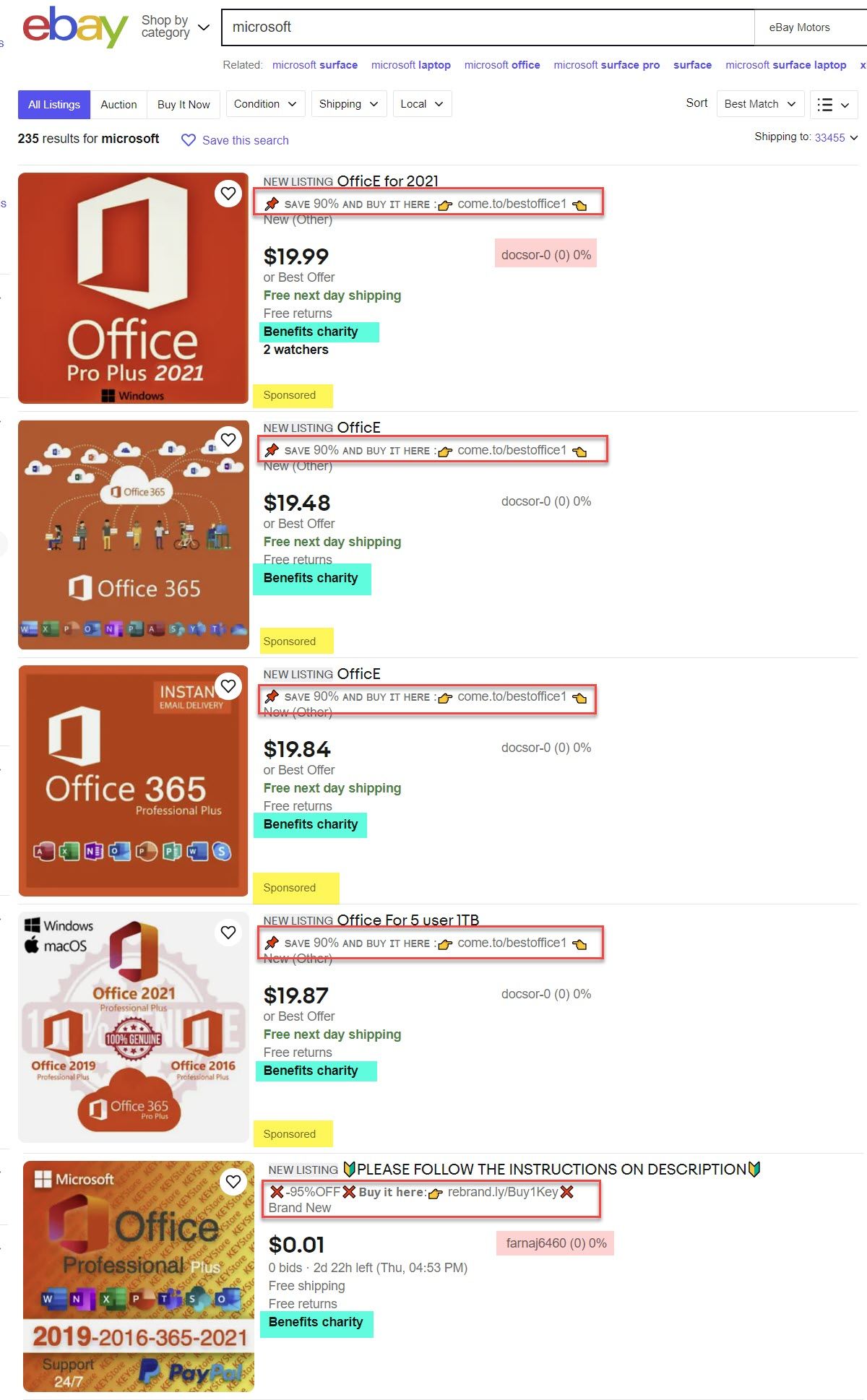 ---
According to eBay's Promoted Listings Advanced policy page, these high placement ads are supposed to only be available to "Above Standard or Top Rated sellers with enough account activity."
What is Promoted Listings Advanced?
Promoted Listings Advanced campaigns give you the high visibility you want and the control you need. Drive traffic to your listings with preferred access to premium placements using keyword and budget controls. Advanced campaigns are based on a cost-per-click model, which means that you pay per click on your ads.



Promoted Listings Advanced is available to Above Standard or Top Rated sellers with enough account activity.
One would think "enough account activity" should be something more than 0.
Why is eBay allowing brand new foreign accounts with no feedback to even participate in Promoted Listings advertising?
Are ad fees more important to eBay than the safety and security of their site?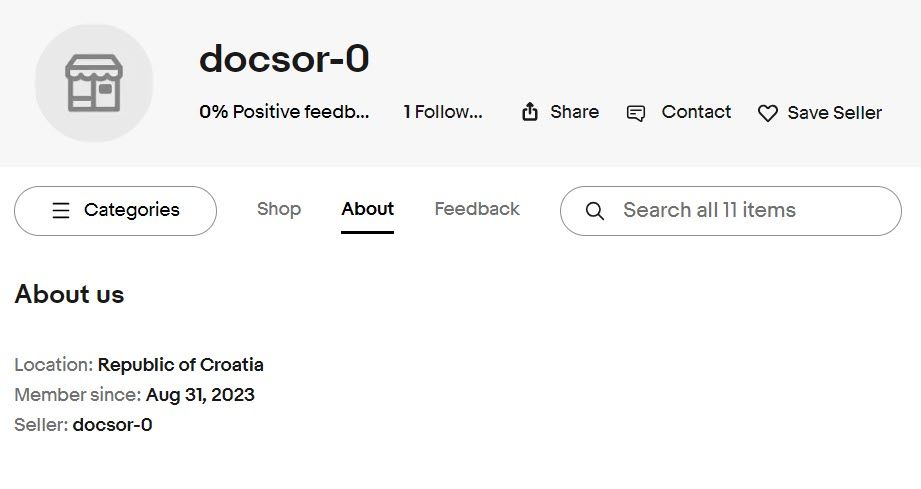 The goal of this scam is to get unsuspecting buyers to take the transaction off of eBay by using the links to purchase directly from the seller at a steep discount.
The best case scenario a buyer can hope for if they fall victim to this scam is to simply end up losing a single payment when the item or license key never materializes, but often the link is a much more malicious trap to steal the buyer's payment details and/or identity information to be used for a variety of nefarious purposes.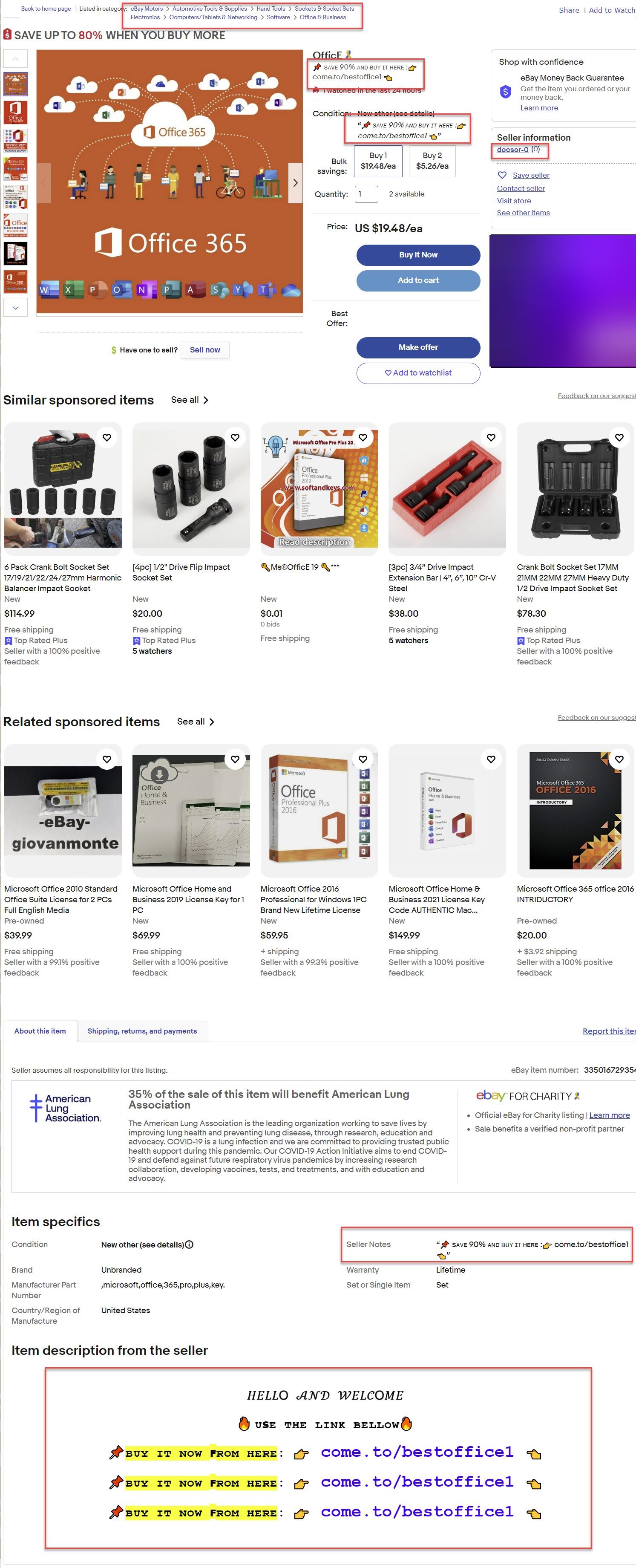 And once again, we see that eBay appears to be monetizing the scam rather than taking proactive action against it as every listing page offers ~75 placements for more Promoted Listings ads (2 rows above the description and many more below).
---
Have you fallen victim to this type of malicious link scam on eBay or seen other variations of the scam?
Let us know in the comments below or if you prefer to share your story privately, contact VAR!
---