eBay Wallet Spendable Funds Rolls Out By Invitation Only
UPDATE 6-13-22
As eBay continues to rollout Spendable Funds to more users, here's what we know so far: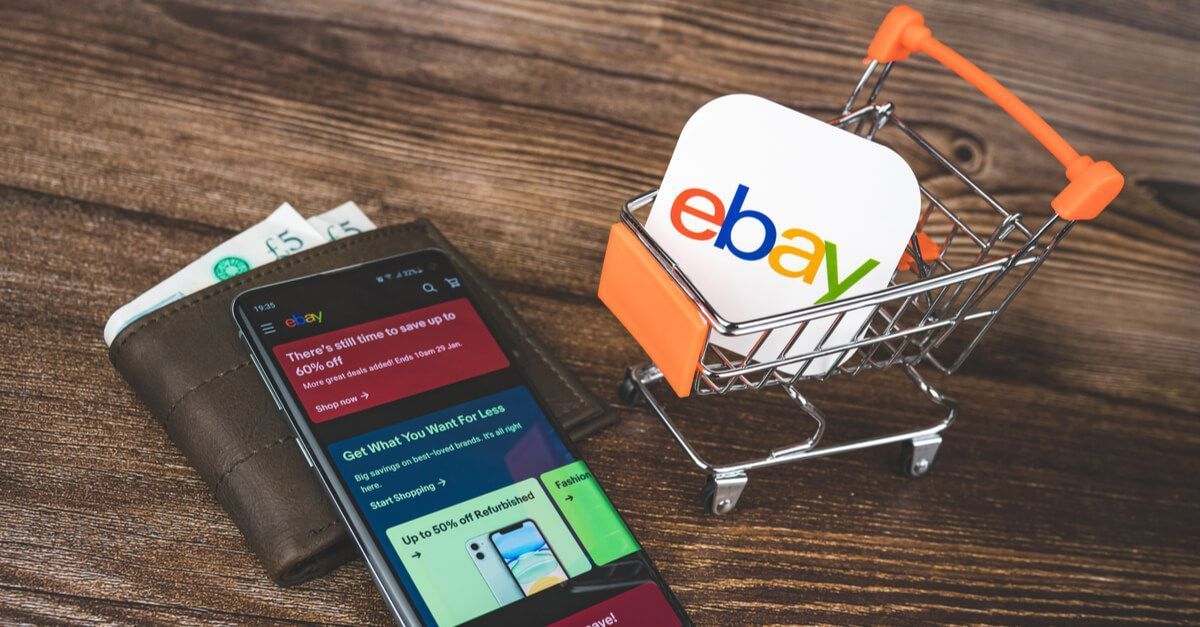 ---
UPDATE 4-13-22
eBay community staff confirmed a few important details about Spendable Funds in discussion about today's Spring Seller Update.
One seller asked if you have multiple accounts, will you be able to combine the balances in your eBay Wallet for Spendable Funds.
Spendable funds are specific to the account they're earned in. We don't support pooling accounts.
Community staff also confirmed Spendable Funds purchases will show in your transaction reports to track spending and cash flow.
Purchases made using spendable funds would show in the transaction reports so they can add a field after exporting the reports or when using a bookkeeping solution but otherwise it's handled just like a standard payment method.
UPDATE 4-12-22
eBay has changed the Payments page to show the On Demand option as well now.
Reviewing my notes from Investor Day, Julie Loeger mentioned later this year on demand payouts to a debit card processed within 30 minutes would be available and that would be the service that would have a fee associated with it.
So it looks like the first step in "on demand" will simply be to request a withdrawal to your bank account, which would then still have the 1-3 business day processing.
I've confirmed the on demand payout to bank account option does not have any extra fees. You can edit the amount to either transfer all available funds or leave some in your balance to cover fees/shipping and use as spendable funds once that option is available.
---
eBay Wallet was announced on March 10th at the Investor Day and Seller Check In events, including the ability for sellers to spend Managed Payments funds on site.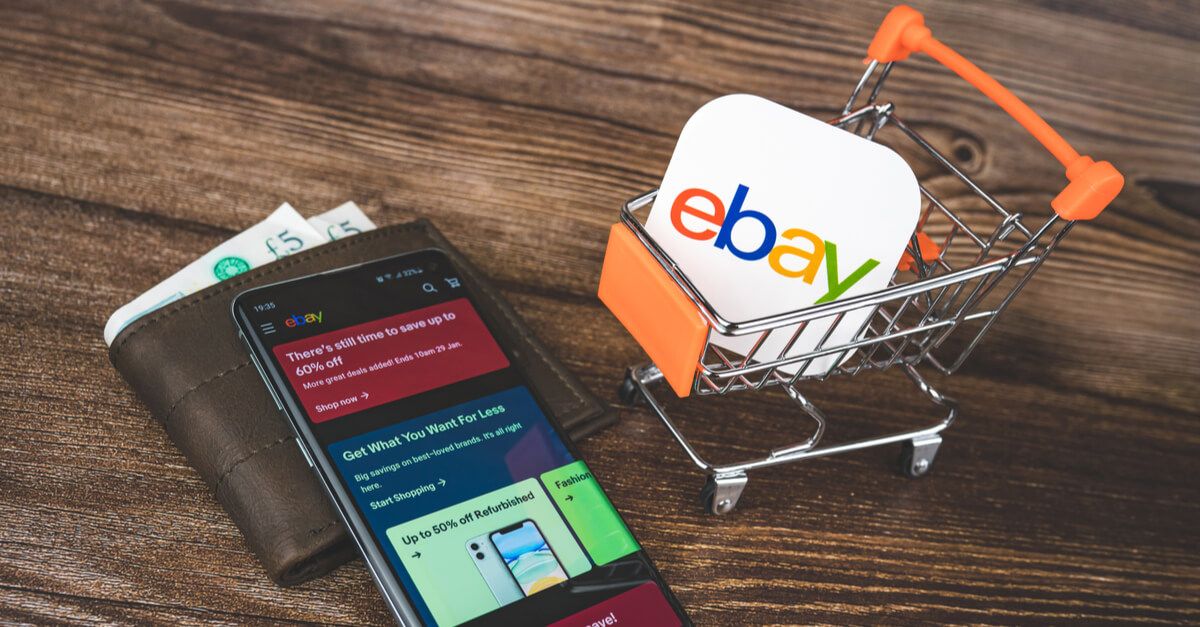 It looks like "spendable funds" is starting to roll out now, by invitation only. A reader sent in this screenshot from a message they received inviting them to enroll.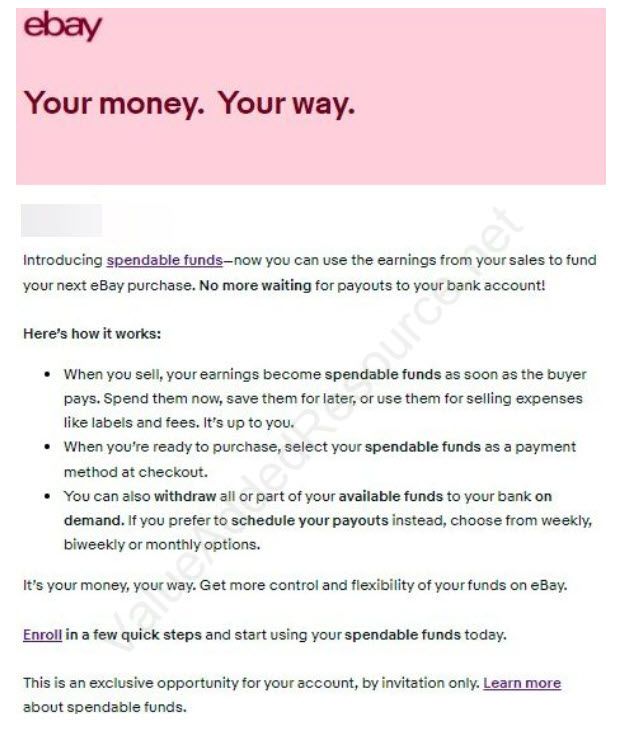 Introducing spendable funds - now you can use the earnings from your sales to fund your next eBay Purchase. No more waiting for payouts to your bank account!



Here's how it works:



When you sell, your earnings become spendable funds as soon as the buyer pays. Spend them now, save them for later, or use them for selling expenses like labels and fees. It's up to you.
When you're ready to purchase, select your spendable funds as a payment method at checkout.
You can also withdraw all or part of your available funds to your bank on demand. If you prefer to schedule your payouts instead, choose from weekly, biweekly or monthly options.



It's your money, your way. Get more control and flexibility of your funds on eBay.



Enroll in a few quick steps and start using your spendable funds today.



This is an exclusive opportunity for your account, by invitation only. Learn More about spendable funds.
---
The seller who sent this in was concerned about the "If you prefer to schedule your payouts instead, choose from weekly, biweekly or monthly options" - thinking that could mean eBay will be doing away with the daily option all together.
While that is possible, I don't think it's likely. My guess is that's just referring to the fact that on demand withdrawals will be disabled if you use the daily option, per this slide from Julie Loeger's Investor Day presentation.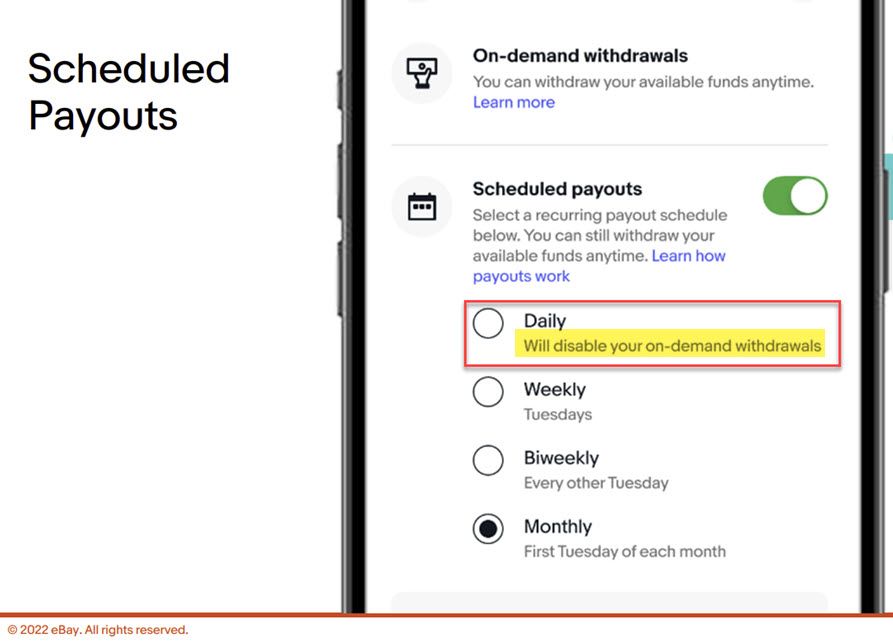 ---
Details are sparse at this time, but I'll update as more information becomes available.
Have you received an invite to eBay Wallet Spendable Funds? Let us know in the comments below!
---