eBay Wallet & New Payments Features
eBay recently announced several new payments features, most of which seem geared toward finally catching up and replacing important services and functionality that sellers previously had with PayPal.
As predicted, eBay announced they will be launching a digital wallet in Q2 2022 to allow the use of "spendable funds" that will be available "almost immediately" for purchases and to pay seller fees.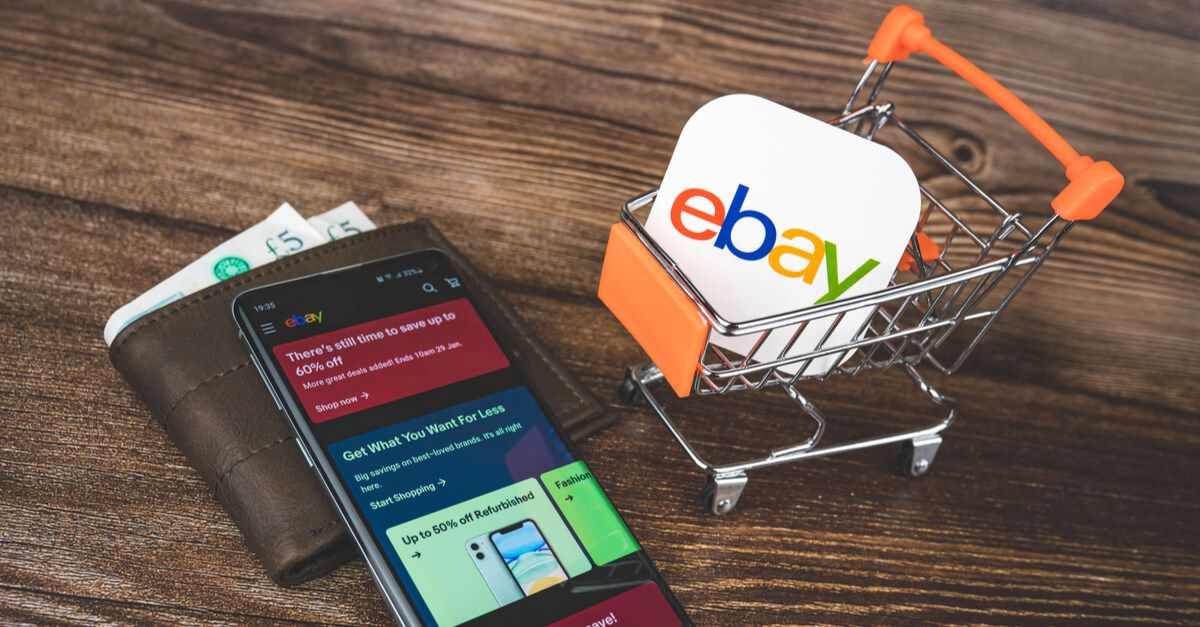 ---
This month eBay will roll out options for additional payout schedules - adding on bi-weekly and monthly to the current daily and weekly options.
Later this year, there will be an on demand option to have available funds sent directly to a debit card within 30 minutes....for a fee (as yet undisclosed).
Important note - based on this slide from Julie Loeger's Investor Day presentation, on demand withdrawals will be disabled if you choose the daily payout option.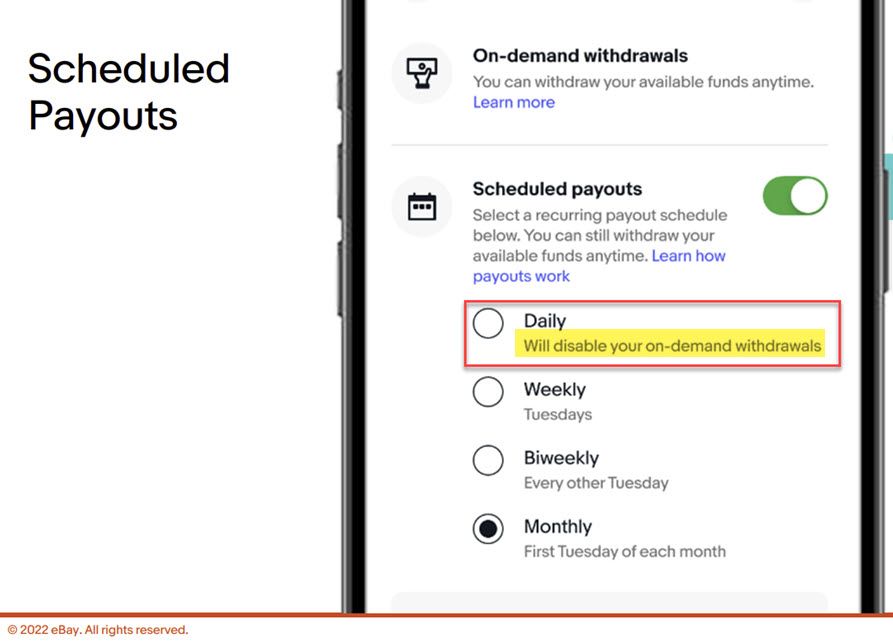 eBay says they will be introducing working capital financial products that in some markets can be paid back from sales proceeds. In addition to the ability to use available balance for purchases, losing access to PayPal Working Capital loans that were paid back with a percentage of sales was a concern for many sellers, so it will be interesting to see if eBay's offerings fill that void.
Julie hinted at offering ways to protect businesses through insurance products for small and medium sized businesses, but did not give any further details.
eBay has also partnered with Chase Freedom for a quarterly 5% cashback program and is exploring ways to allows buyers to spend credit card rewards points on eBay.
---
On the buyer side, eBay will integrate with Klarna Invoice and Financing in Germany this year. Starting in Q2, eBay will give buyers more choice of currency options as well.
For high Average Selling Price (ASP) carts or transactions, eBay will be providing additional payment options like wire transfers and split payments. Julie did not specify a dollar amount but gave $23,000, $90,000, and $4,000 examples.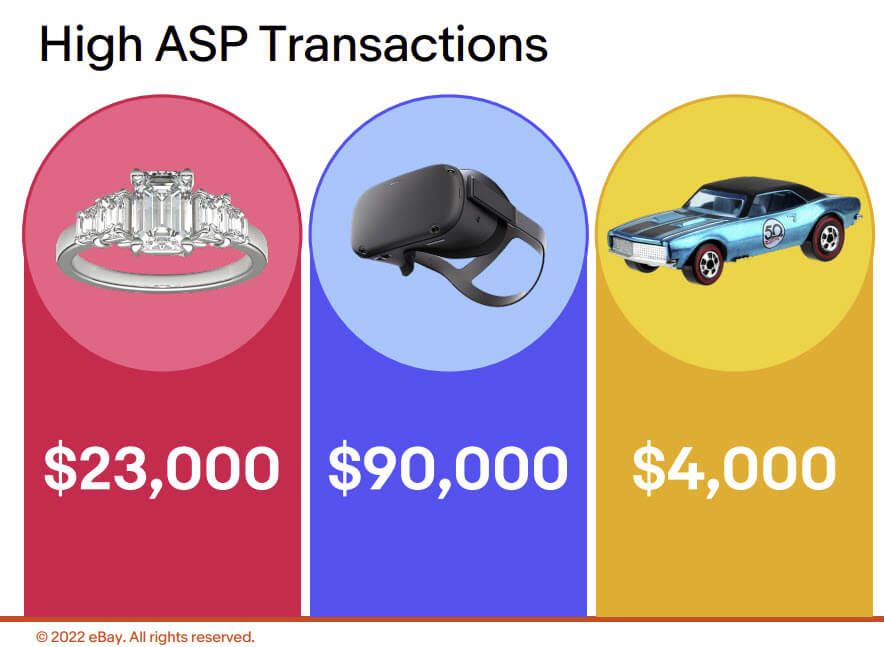 And despite rampant speculation in the last few weeks, eBay does not have plans to allow accepting cryptocurrency payments on the platform any time soon.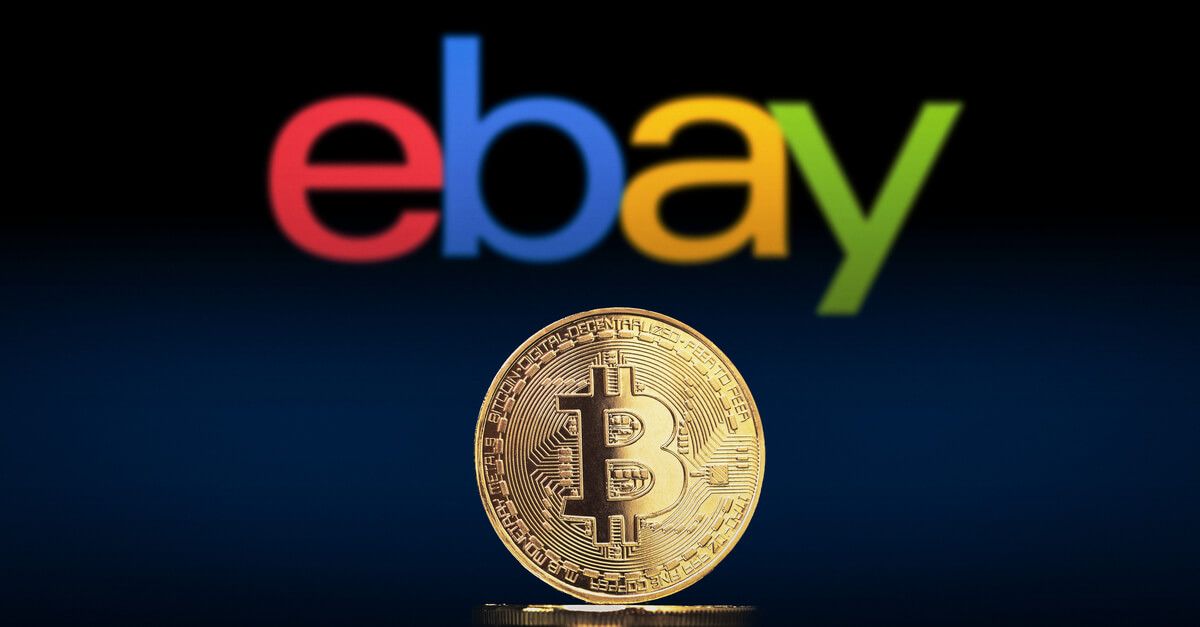 ---
Finally, in a surprising, and as yet not officially announced, move - eBay appears to be getting into the venture capital game with eBay Ventures.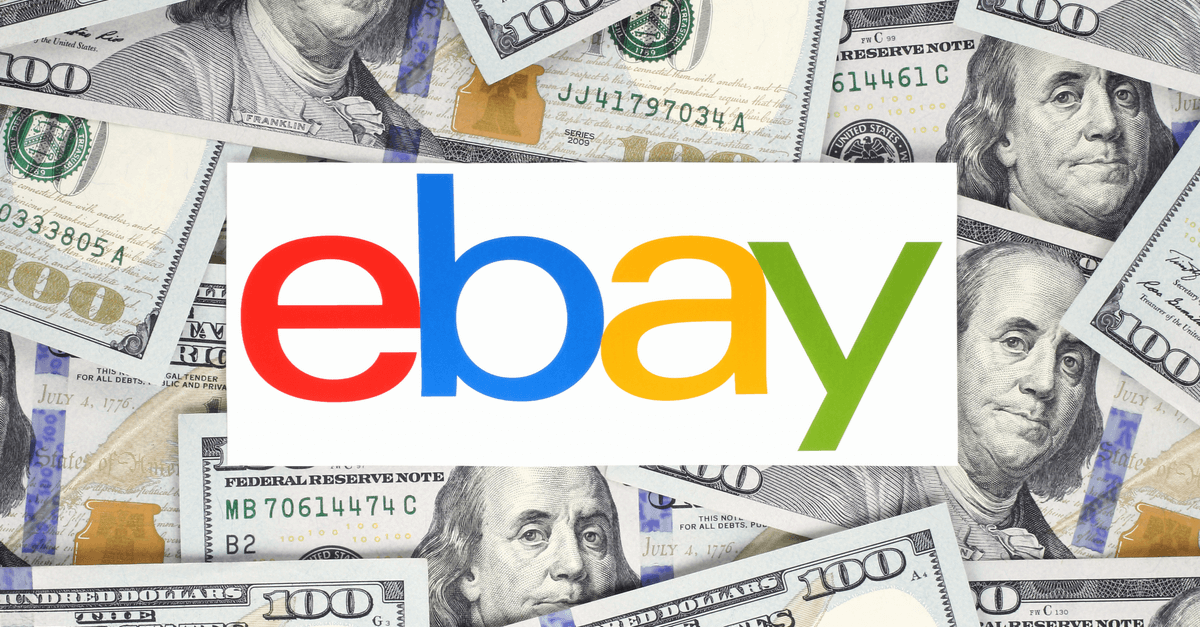 eBay Ventures is a multi-stage investment firm with a global scope, focused on early-stage investments, but also open to later-stage investments where there's a great fit. Beyond offering funding, eBay Ventures also wants to "partner" with startups for growth to help scale their ecommerce businesses.
Frequently Asked Questions

What is eBay Ventures?
eBay Ventures is the venture capital investment arm of eBay Inc. We invest in disruptive early-stage companies who are revolutionizing the commerce landscape.



Do I have to be based in the United States?
Not at all. We invest in entrepreneurs around the world. eBay Ventures has offices on multiple continents because we know that the online economy is a global operation.



Do you only invest in startups that directly impact the eBay marketplace?
Absolutely not. We're scaling experiences at the forefront of a tech-led reimagination. Any and all startups building the new age of digital innovation are welcome.



How do you determine which startups to fund?
We partner with visionary entrepreneurs seeking to create lasting, impactful companies to transform the online economy. If this sounds like you, we'd love to hear from you.



How do I get started?
Fill out the form below, or message us on LinkedIn. With offices around the globe, we're always on.
---