eBay Rolls Out Personalization To US
UPDATE 6-27-22
eBay has been cold calling sellers to promote Personalization as more categories have been added and the zero final value fee promo on personalized items offered since November is set to expire at the end of this month.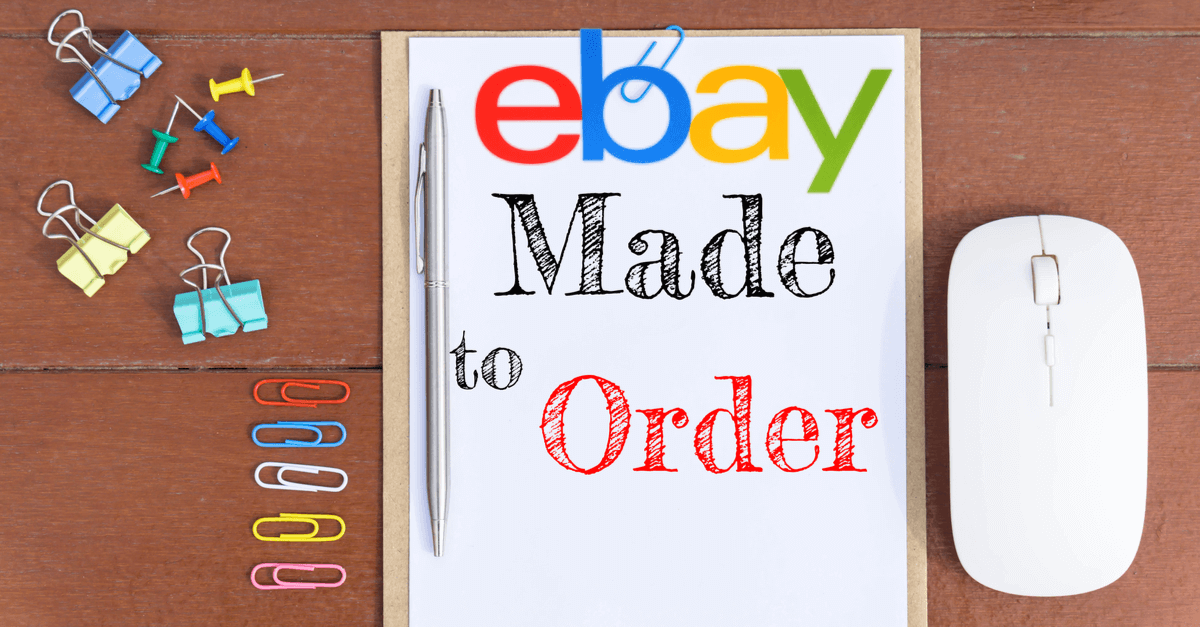 ---
UPDATE 11/4/21 - there appears to be a massive billing glitch in progress showing sellers a no fees on Personalized items promo even on items that are not personalized.  More info here: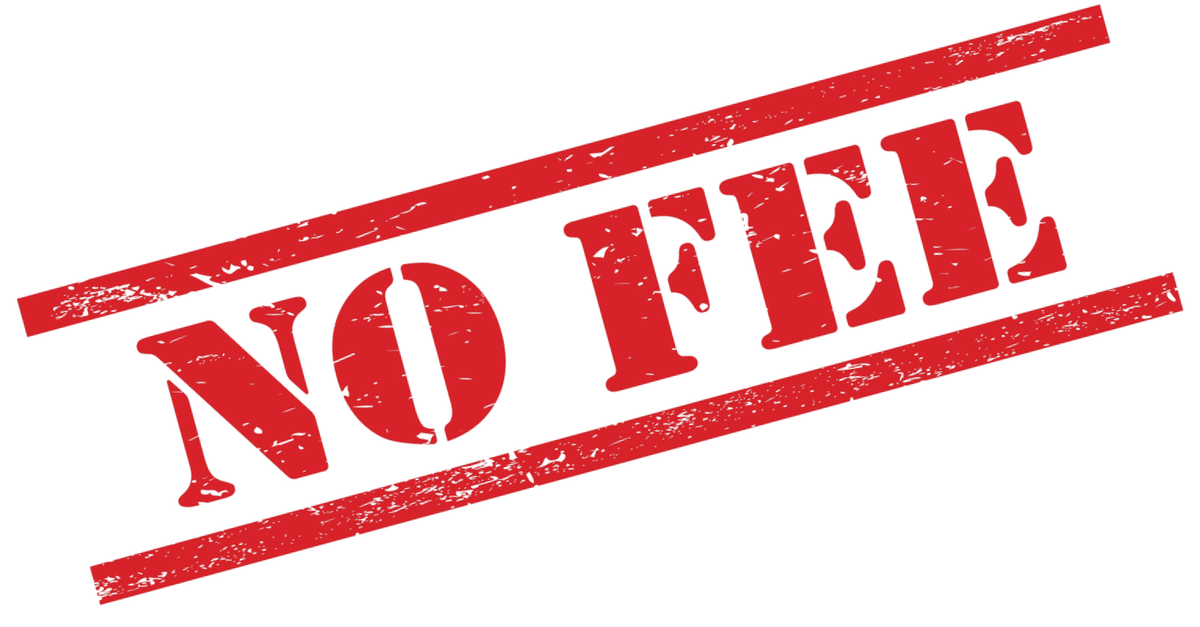 ---
eBay announced the pilot program for their new Personalization feature starting in the UK and Germany markets in May.  Now it looks like they are ready to release it in the US for limited categories as well.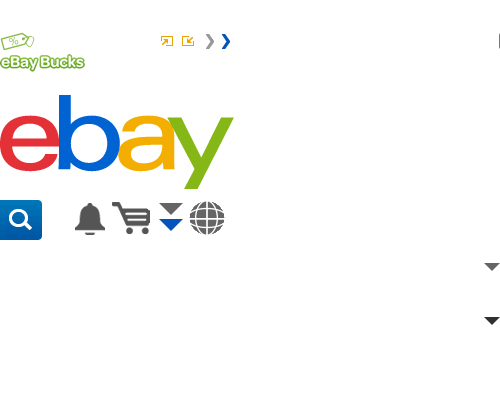 Personalize with eBay

Selling your personalized inventory is easy with our new item specific feature that allows you to easily communicate to the buyer what information you will need to personalize an item. Your customers can add their personalized text on the View Item page of your listings in certain categories, which can then be sent to you using the "message to seller" option. They can also filter for personalized listings when they search for items.



To set up your personalized listings, you'll need to take the following action:

Add the "Personalize" item specific to your relevant listings
Provide personalization instructions for your customers
Turn on the "message to seller" option



If you've previously used the personalization item specific, make sure you complete step 2 and 3 above to add this experience to your listings.



This option is currently available in certain categories in the following areas:

Home & Garden
Clothing & Accessories
Jewelry
---
I tested out the new feature and at first thought it wasn't working, but you just have to be patient - it may take some time after the listing goes live before the text box is shown (in this case about 15 minutes, but experiences may vary).
If listing an item in one of the currently available categories, you'll need to select the Personalize item specific and enter the personalization instructions.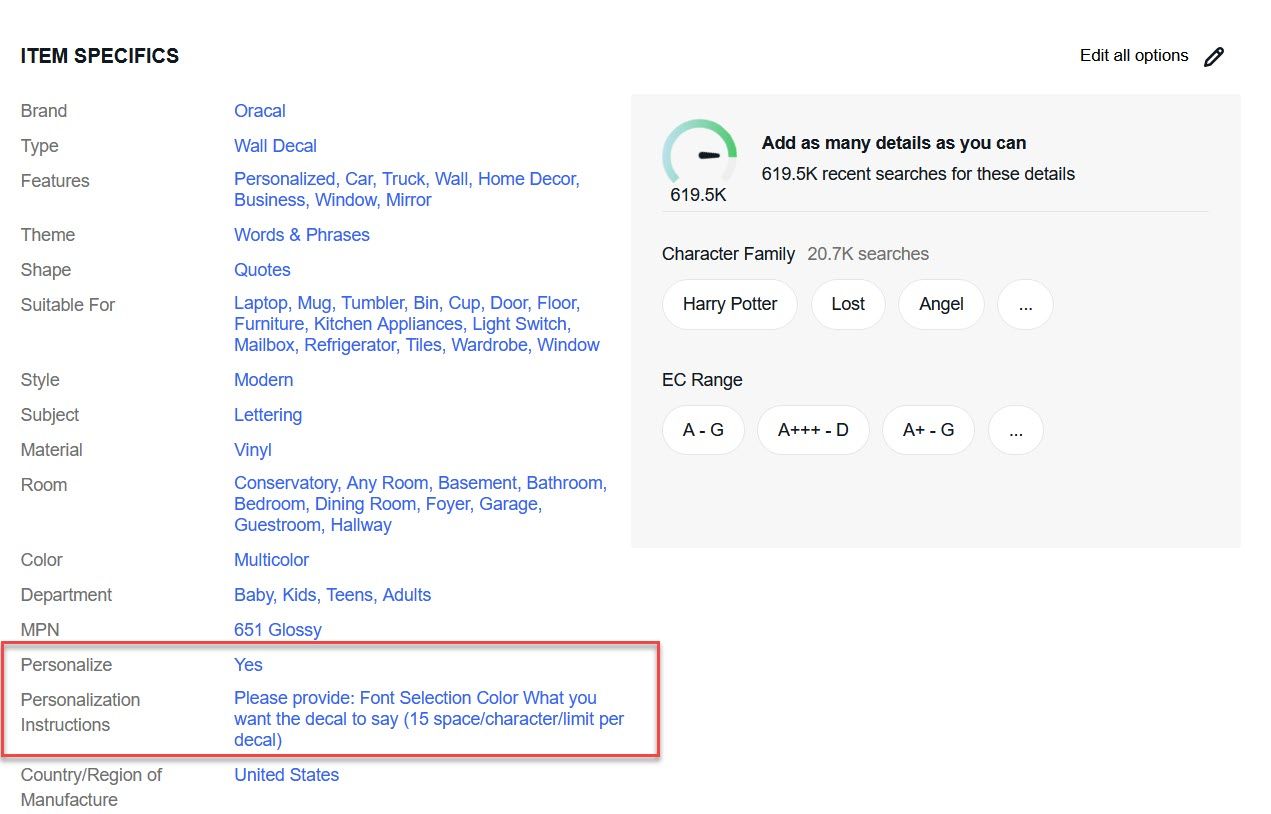 You'll also need to make sure your buyer communication settings are set to allow messages.

Once the listing is active it may take a few minutes for eBay to enable personalization, but it should show a text box for the buyer to enter the message which will then be sent to the seller in a message once the buyer places the order.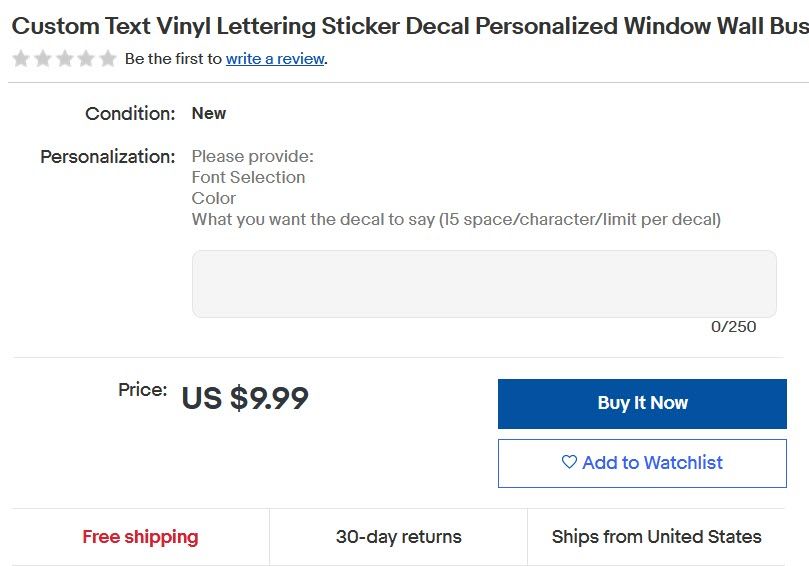 The eBay UK press release announcing this new feature mentions custom printing images on products as well, but I'm not sure how that would work with the current version since it's just a plain text box that doesn't support image uploads.
Presumably custom images would just have to go through the regular messaging system just like they always have, in which case it's not entirely accurate to say that is part of the new tool.

---
Back in May I mentioned one serious downside to use of eBay messages for the personalization function is that eBay blocks messages that contain personal information such as email addresses and phone numbers.
One seller of customized event invitations experienced problems because they need that information for the RSVP section of the invitation, but if buyers included it in the personalization message it was blocked and the seller received a message that said "we're unable to process the buyer's message, please reach out to the buyer."
Another possible problem is sellers cannot limit the amount of characters allowed to be entered for the message.  The seller can say "15 character limit" in the personalization instructions (like in my example), but eBay allows 250 characters to be entered in the message text box and sellers cannot adjust that setting. There's nothing to prevent the buyer entering a name that is 20 characters, which could then lead to an order cancellation and a frustrating experience for both buyer and seller.
CEO Jamie Iannone told investors in the Q1 2021 earnings call that eBay is working to reduce friction in the custom/personalized buying experience.
Another area of focus for us is customization. Beginning next month in the UK and Germany, we will offer a new capability to all sellers to offer personalized goods in categories such as home, fashion and jewelry. This will allow buyers to find and enter specific customization request to the seller,in the past, this process was manual, which limited GMV.
It's interesting to note Iannone specifically called out GMV as being a driving force behind this initiative.
According to eBay's Investor Relations page, this is how eBay defines GMV (emphasis mine):
We define Gross Merchandise Volume ("GMV") as the total value of all successfully closed transactions between users on our Marketplace platform during the applicable period regardless of whether the buyer and seller actually consummated the transaction.

We believe that GMV provides a useful measure of the overall volume of closed transactions that flow through our platforms in a given period, notwithstanding the inclusion in GMV of closed transactions that are not ultimately consummated.
It would seem eBay's primary concern with this feature was to simply reduce friction in the initial ordering process to increase GMV, not necessarily to provide sellers with the settings and control necessary to obtain the information required to successfully complete the sale. If the order is canceled due to communication difficulties or other issues, eBay still gets to count it in GMV.
One seller on Twitter provided screenshots showing how Amazon and Etsy allow more control for sellers to enter exactly what they need, designate whether a field is required or optional, and set exact character limits for each field.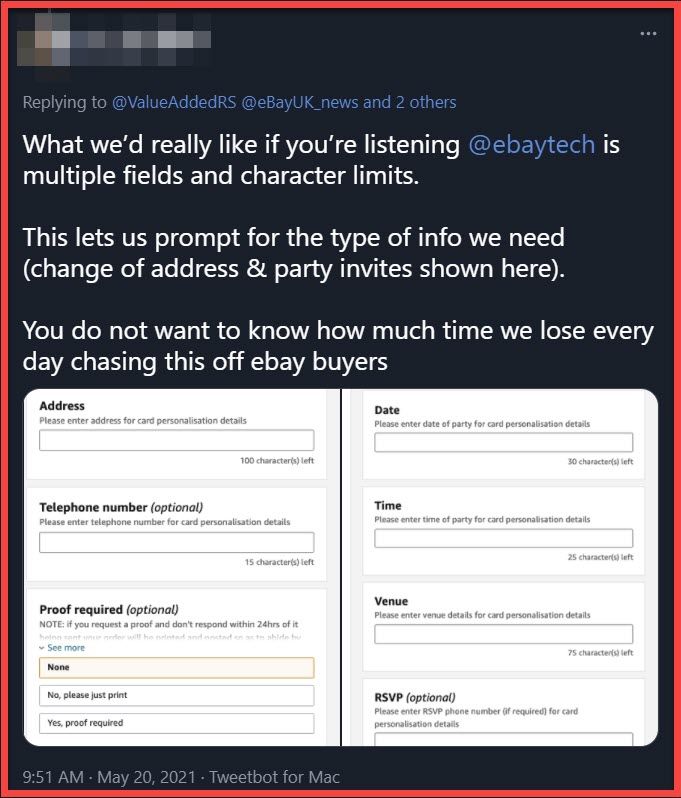 I haven't yet seen eBay address the concerns and limitations of the current text box message based solution.  Hopefully it's just an "early stages work in progress" and they will add more sophisticated settings soon to bring it up to par with what competing marketplaces offer.
---