eBay Seeks To Reduce Friction In Personalized Shopping
UPDATE 5-20-21: Since this new feature relies on eBay's messaging system, it appears that anything eBay would block in a normal message is also being blocked from personalization.
eBay often blocks messages with email addresses, phone numbers, or other contact information in an attempt to prevent users from taking sales off site. This has caused a problem for one seller of personalized invitations who needs that information for the RSVP section of the invitation.
In this case, it would appear this feature is adding friction, not reducing it and I have to wonder why eBay wouldn't have made an exception for these types of messages?
---
CEO Jamie Iannone told investors in the Q1 2021 earnings call that eBay is working to reduce friction in the custom/personalized buying experience.
Another area of focus for us is customization. Beginning next month in the UK and Germany, we will offer a new capability to all sellers to offer personalized goods in categories such as home, fashion and jewelry. This will allow buyers to find and enter specific customization request to the seller, in the past, this process was manual, which limited GMV. But we believe this new experience can significantly improve customer satisfaction, bring more supply on to the platform and capture more growth. We plan to expand this capability to all major markets in the coming months.
Today eBay UK announced it was launching this new feature with a special fee discount promotion.
Sellers are advised to keep a close eye on fine print for any fee or listing promotions, as the devil is in the details, but at first glance it looks like eBay is offering a pretty good deal here.
To help enterprising sellers to make the most of this growing trend ahead of Father's Day on 20 June, fees to sell personalised items will be cut to 2% until 31st March 2022 (an average saving of 85%) and a new personalisation tool will be added to the site, helping sellers to offer customisable options without the hassle of managing requests manually.



In a further boost to those wanting to join or expand their store on eBay to make the most of the trend, sellers will also be able to list an additional 250 personalised products at no additional cost.
eBay for Business UK also posted a video demo of the new tool.
---
eBay has tapped into their Item Specifics function to power this feature.  The seller can enable the personalization item specific and enter a custom message to be displayed to the buyer.
eBay then automatically sends the information in a message to the seller.  Sellers will need to make sure they have the option to allow messages from buyers enabled in their communication settings.
Screenshots from the demo:


---
Automating the initial contact with the desired personalization is a good start, but may not completely address one of the biggest points of friction and frustration on the seller side.
One challenge I've heard from sellers wanting to offer customized products is that sometimes buyers are not responsive and they have a difficult time getting the information they need in order to complete the order within their stated handling times.
That puts the seller in the tough position of either having to cancel the order (possibly costing fees and risking negative feedback) or hold the order waiting for a response and risk receiving a late shipment defect.
While this new feature seems like it will work well when everything is correct and there is no need for additional communication, experienced sellers (and buyers) know that's not always the case in the real world.
For example, what happens if there is a question about spelling or if the seller needs to confirm anything in the requested personalization? Presumably, they'll send a message to the buyer and then have to wait for a response.
I suspect, just like today, the amount of friction involved may still be dependent on both parties being prompt and responsive to messages. It also may depend on the reliability of both parties actually receiving those messages.
Just last month many sellers were affected by a major technical problem that caused buyer messages not to appear in either their email or under the Messages section of their eBay accounts.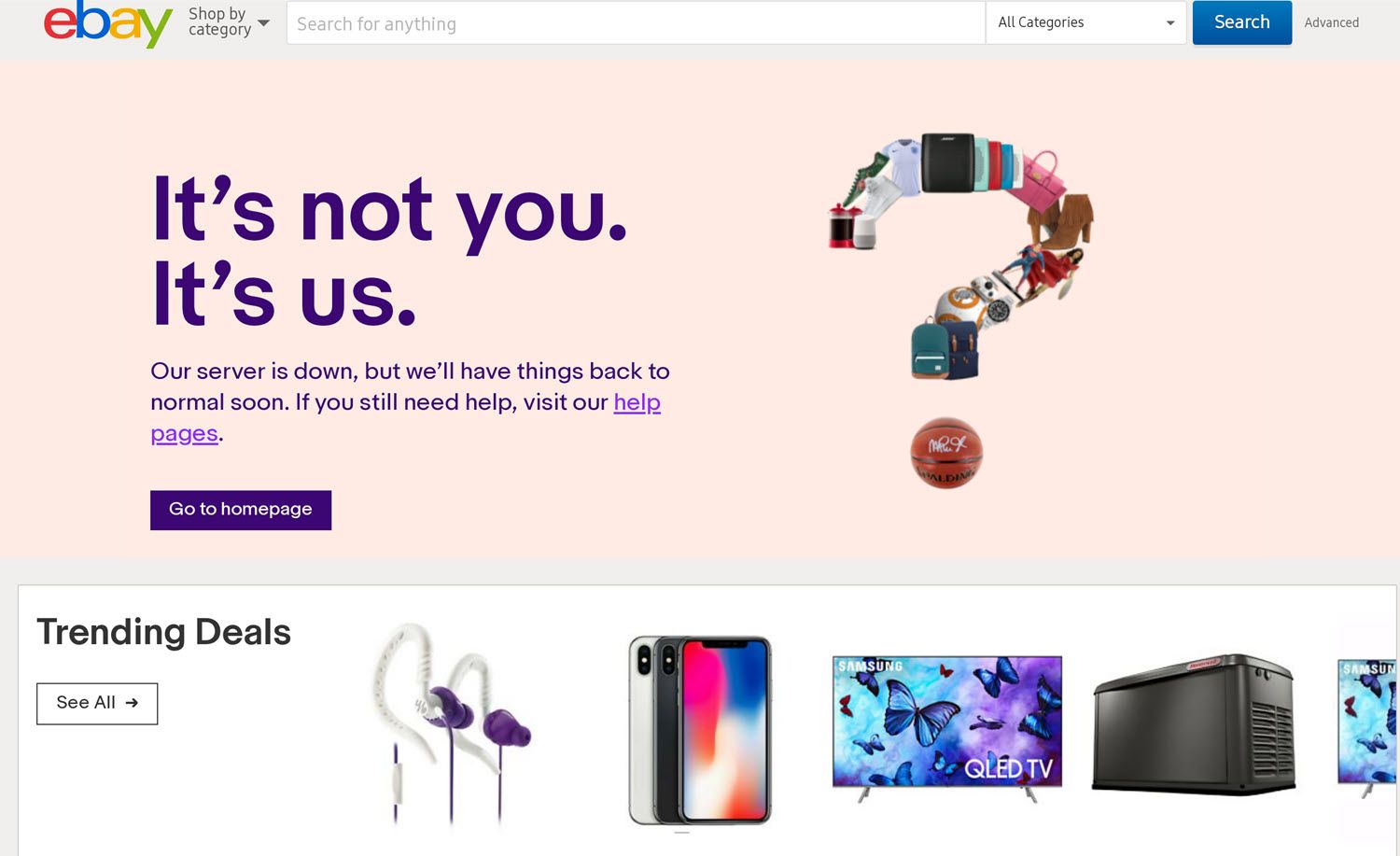 Building this functionality on top of the eBay messaging system begs the question - will eBay provide protection for sellers if a similar technical snafu happens again and they do not receive the automated personalization messages?
---