Problems with eBay Messages?
I'm seeing multiple reports from eBay sellers who say they are not receiving messages from buyers.
Affected sellers say messages from buyers are not being received in email or showing in their eBay accounts, but when they call support they are told eBay can see the messages on the backend.
Buyers are apparently leaving negative feedback thinking they are just being ignored.  One seller of custom printed items relies on eBay messages for buyers to send pictures for customization - not receiving those messages could result in lost sales and late shipments.




---
eBay's System Status page shows no disruptions or outages, but that's not surprising - it rarely ever does, even when the technical issues board in the eBay community shows otherwise.
I have to wonder if this latest glitch is related to the many changes being made to the backend and selling pages.  eBay has been pushing out updates and "new experiences" at breakneck speed - and the transition hasn't always been as smooth.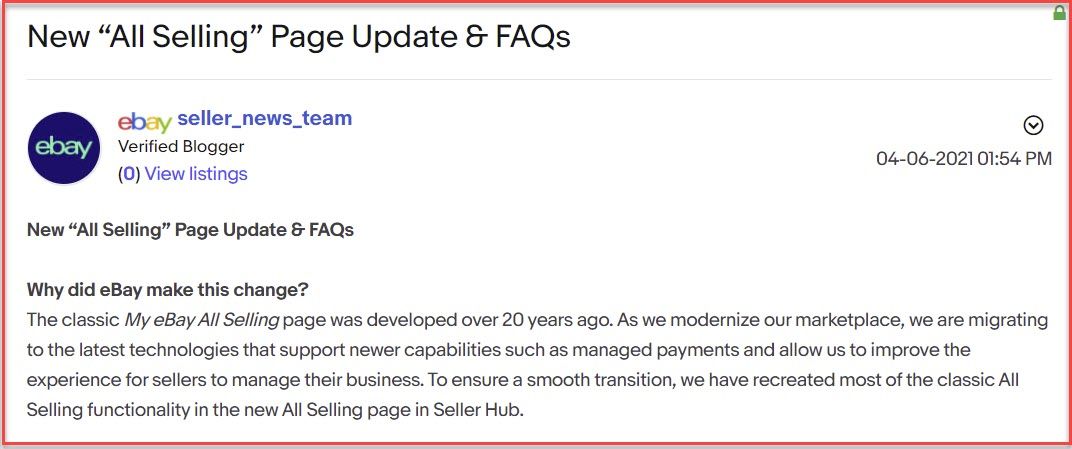 ---
eBay needs to step up to the plate here and protect affected sellers. At a bare minimum, negative feedback should be removed as well as any defects for late shipping related to this issue.
---