eBay Kills The Listing Quality Report Effective 2-28-23
UPDATE 1-25-23
eBay has apparently reversed course on this decision and the Listing Quality Report will be sticking around for the time being.

---
UPDATE 1-3-23
Brian and Griff discussed the Listing Quality Report in today's eBay For Business podcast, saying the reason it was sunsetting is it was simply a "beta" test whose time had come.
Griff: Okay. Bad news about this fantastic listing quality report. It's being sunset and at the end of February. I don't know why, do you?



Brian: My understanding of why it was is being retired is it was a beta so it didn't go out to everyone. We learned a lot from it and they're gonna evaluate what pieces of it to include down the road or in the future. But for now the listing quality report will be retired.
I guess that means we've reached the "if we just call everything a permanent beta test, we never have to be accountable for deliverables" phase of the tech-led reimagination. 🤣
This is a 2 year old feature that had been rolled out to most sellers for single item buy it now listings in multiple countries, promoted extensively by third party partners like Teikametrics, List Rank Sell, Frooition etc., had official tutorials and instructional videos/content created and had promised improvements that were supposed to be included in the Fall 2021 Seller Update (that never happened)...if this is still a beta test, then my 21 year old son is still a toddler. 🙄
"Evaluate what pieces to include down the road or in the future" is likely code for "we're exploring ways to package up data we provided for free for two years and find a way to monetize it, either directly or by dangling it as an incentive to get sellers to upgrade to a higher store level or participate in new and ever increasing ad revenue generating schemes or..."
Either that or after Harry  Temkin and several key members of eBay R&D in Israel that had worked on the project left, no one at eBay has a clue how to complete the promised improvements so...the "beta test" has now ended.
I'm not buying it - this isn't a beta test coming to its natural end of life, it's just another example of typical eBay misexecution and lack of accountability.
---
eBay has posted an announcement in Seller Hub that the Listing Quality Report will be going away effective February 28, 2023.

The listings quality report will be deprecated on February 28, 2023. Users will no longer have access to this report as of that date.
The Listing Quality Report was introduced by previous VP Seller Experience Harry Temkin in December 2020.
The early release beta version was an absolute mess of missing and incorrect data and was definitely not ready for Prime Time. 🤦‍♀️
In fact, there were so many problems with it that Harry was forced to join the eBay community just to respond to our feedback (the community team has changed Harry's ID to anonymous since he left the company back in June 2021 but you can still see he signed the posts).
Hi @valueaddedresource , thanks for your follow up questions. Let me break down some quick answers below:



Column Misalignment - we are on the same page here, it wasn't a formatting bug but mismatch of data. As I responded, it will be fixed very soon.



LQR Data Update Frequency:

As for the wording, I fully agree with you and the wording will be improved, we'll add it to the instructions tab, you should see it fixed soon.
GTC items - We take a snapshot of your account once a day, so the GTC items should be included in the report.



Other concerns you asked about:

Promoted listing showing at 0% - there was a bug that was already fixed, you should see it properly in the next report you'll download.
Google Shopping showing at 0% - we show the data we received from Google, and we are checking with them some suspected misalignments.
MPN starting to show more than 0% filled in - It took some time for the system to aggregate the data after the fix, the data should be accurate now.



Thank you again for your support and valuable feedback. If you have any new issues to discuss, we recommend you start a new post to help keep new vs old issues separate.



Regards,



Harry
I actually hopped on a Zoom call with several members of the team responsible for the report to help them pinpoint some of the issues and over several months, they did finally make some much needed improvements.
I'll be honest, I've been seeing the writing on the wall on this one for a while - it obviously was not a priority after Harry left.
In the Fall 2021 Seller Update, we were told there would be even more enhancements to the Listing Quality Report that would be coming in September 2021, but they were never actually rolled out and obviously now never will be.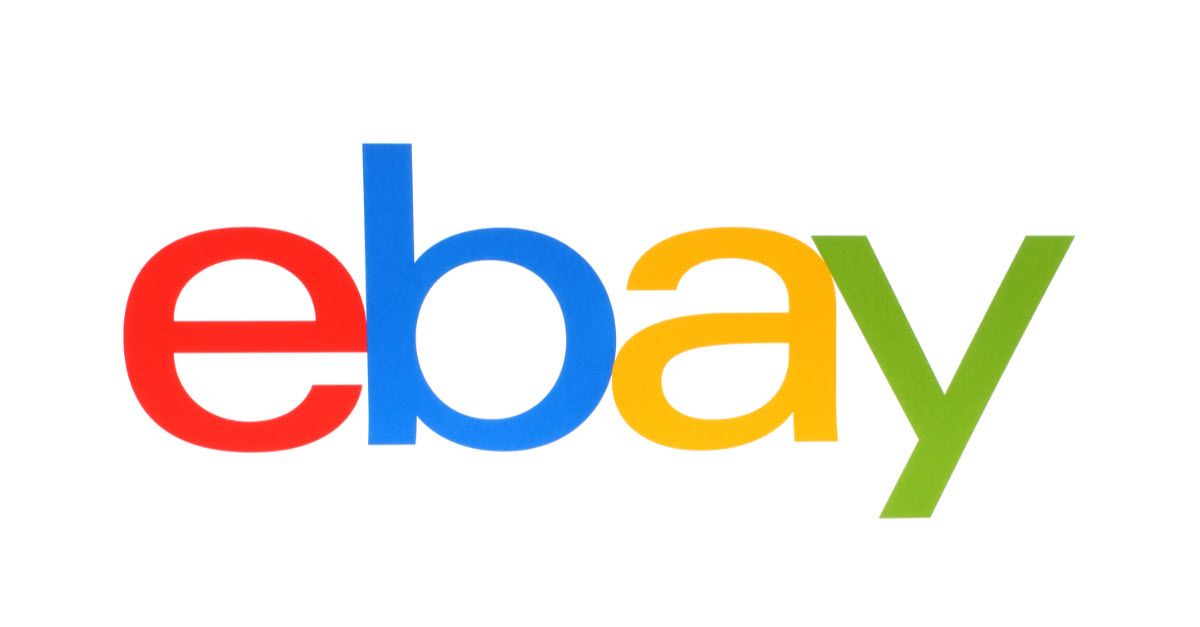 This month, the Listing Quality Report will be available to download in three formats:

A PDF "one-page summary"
An Excel "full report" with one tab per category
A CSV "raw data" file, to be exported for further analysis



In the past, you could see the analysis of your 10 categories with the most live listings. You'll now be in control of which categories will show up in the report. You'll also have the option to keep the existing analysis, using the top 10 categories with the most live listings.
---
It's a shame that eBay is getting rid of this report - once they finally got it dialed in, many sellers found the information to be very valuable in tracking their business progress, especially the section that showed any listings that had been rejected from Google Shopping and the reason for rejection.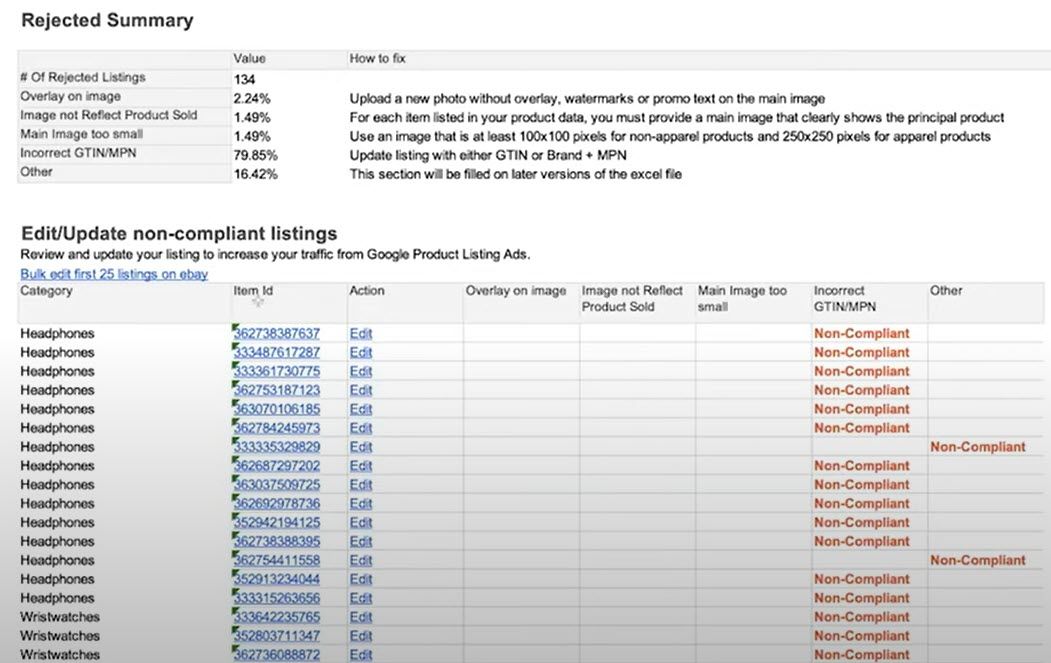 Will it be replaced by something new and better in CEO Jamie Iannone's tech led reimagination or will sellers simply lose access to this data forever?
Stay tuned for updates and in the meantime, let us know in the comments below what you thought about eBay's Listing Quality Report and what you'd like to see in any new report that might replace it!
---