Is eBay Testing Immediate Cancel For Unpaid Items, No More 4 Day Waiting Period?
UPDATE 10-26-23
eBay community staff have finally confirmed this is a glitch, providing a ticket number for impacted users to report the issue to support.
Update: We now have a site wide ticket open for the issue of sellers being able to cancel a sale before the four day period. If any member has experienced this please reach out to customer support and let them know that you are running into ALERT15031.
The alert has also been added to the Ongoing Technical Issues post in the community.
That being said, sometimes today's bug can turn into tomorrow's feature and I would not be surprised if eBay wasn't carefully paying attention to the reactions from both buyers and sellers on this issue.
---
eBay appears to be testing allowing sellers to immediately cancel unpaid items, getting rid of the long-standing 4 day waiting period that has been in place for years.
CEO Jamie Iannone has been on a multi-year journey to "fix" unpaid items on the platform, first introducing immediate payment required to offers and more recently testing it with auctions as well.
The Fall 2023 eBay Seller update also mentioned expansion of the immediate pay option and supposedly stricter action being taken against non-paying bidders, but did not say anything about dropping the 4 day waiting period to cancel.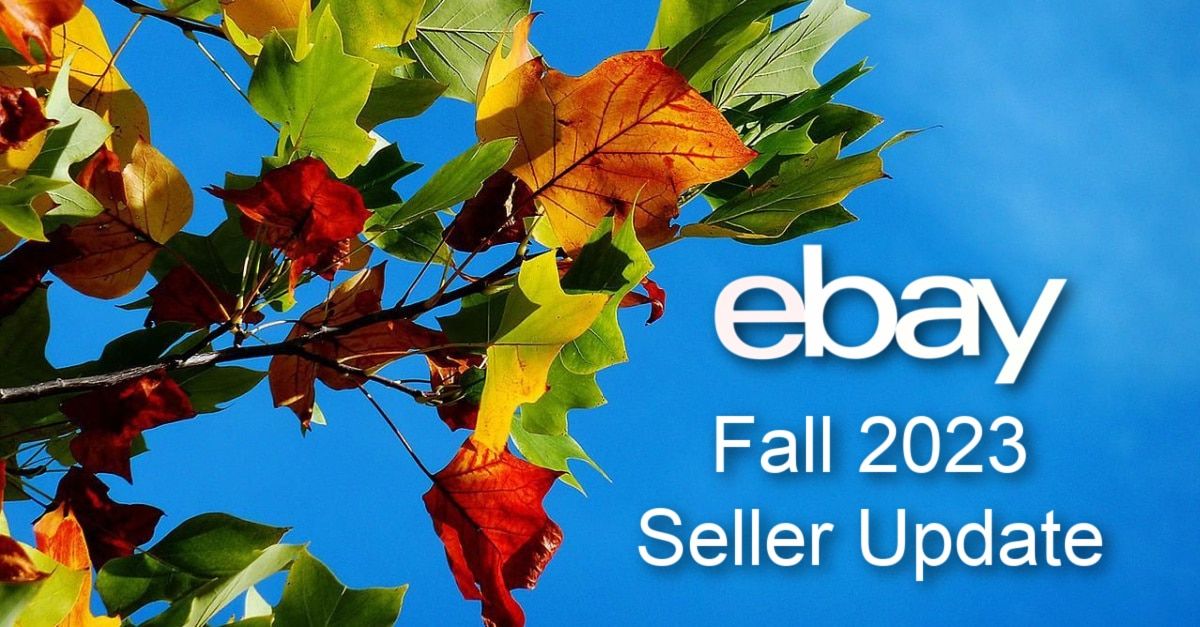 Changes to Buy It Now purchases
We've increased the price threshold for Buy It Now items that require immediate payment. This update allows you to sell higher-priced Buy It Now items, and ensures that buyers are required to provide a payment method during checkout to secure their item.



Best Offer updates
All buyers are now required to add a payment method when making offers on Best Offer listings. After you accept the offer, we'll automatically charge the buyer's chosen payment method so they won't have to return to eBay to complete their purchase.



These changes are automatically applied to buyer offers, so you don't need to update or make changes to your Best Offer listings. We also plan to launch similar changes for Seller Initiated Offers, buyer counter offers, and auctions to even further improve the experience for sellers.



We're also implementing stricter policies–including account suspension–for users who repeatedly win auctions or make a Best Offer on items but fail to complete the purchase.
Many buyers have balked at having to provide their payment information upfront for offers and auctions and sellers have been reluctant to enable the requirement because it does not allow multiple items to be combined to offer discounted shipping.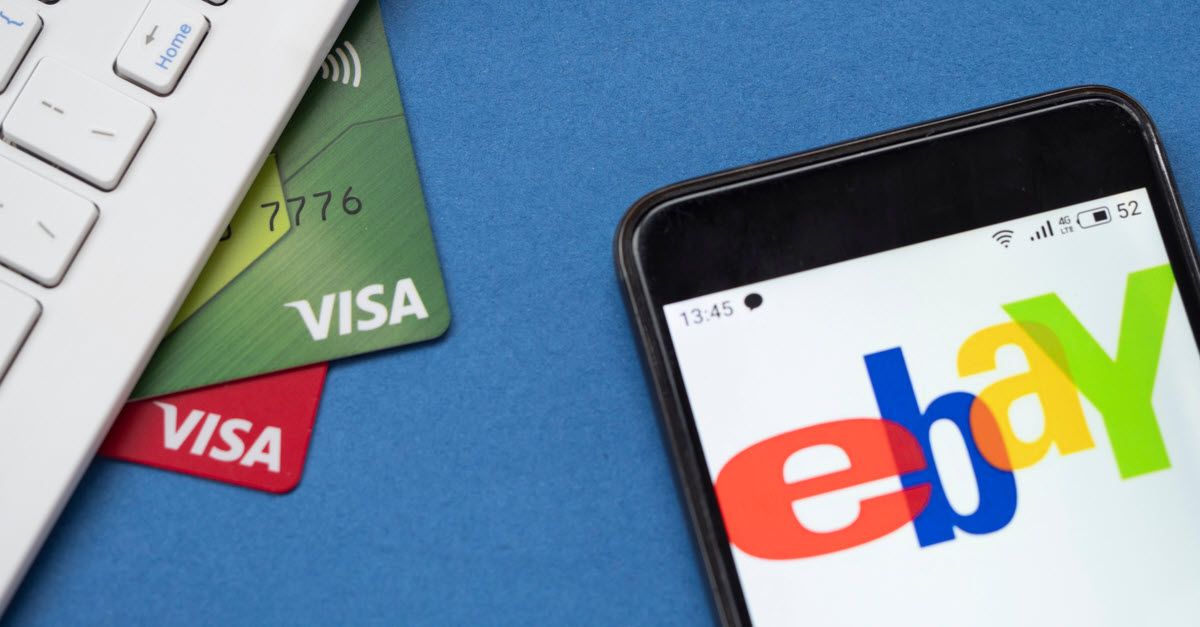 Unfortunately the tradeoff if they do not require immediate payment is the seller has to wait 4 days before they can cancel the order if the buyer does not complete payment - but that appears to possibly be changing.
Multiple buyers have reported on Reddit they've recently had auctions they won canceled within hours due to non-payment, resulting in not only not receiving the item but also having a non-paying bidder strike record on their accounts.
Strangely, the message they receive still quote the official policy of 4 days, though it's clear the seller was able to cancel much sooner than that.
Sellers chimed in on some of these threads to confirm they are in fact now able to cancel an order for non-payment before the usual 4 day waiting period.
I buy on eBay a lot, I have lots of bids going on and don't know when I've won something immediately but always pay the same day.



This last week 2 things I've won have been cancelled by the seller for the reason "Buyer hasn't paid", both won under 10 hours prior to being cancelled.



I've received defects om my account for these that I had to contact customer service to have removed.



Does anyone know how these sellers are able to use the buyer didn't pay option before 4 days have passed?
eBay have just rolled out this feature to sellers - you can now cancel anytime after the offer or final bid as opposed to having to wait 4 days.



This was the number one requested feature for sellers on the platform. I do agree that some have not been using it correctly though. I would always message and leave a few hours before cancelling (I already would wait a couple of days first).



It's another eBay feature that has been half rolled out without anyone at eBay HQ understanding the buying and selling process on their own platform.



If they wanted this feature I'm sure all sellers would have been happy to be able to cancel but maybe when they click cancel it gives the buyer 12 hours to pay and sends out a high priority message and email to the buyer letting them know.



Or even just wait that little bit longer to have fully integrated the infant payment option on offers and auctions so this problem wouldn't have come up in the first place
Yup, I've been canceling after 36 hours of non-payment all week. I don't run auctions though so there is zero reason for someone to accept my offer then not pay.
I've got an offer that was just accepted about 8 hours ago and the buyer hasn't paid. Just went to check and the "buyer hasn't paid" option is showing up already. Never even seen that option before, so must be a recent change by eBay.
Sellers are also discussing this apparent test in the eBay community.
You can now cancel an order for "buyer didn't pay" INSTANTLY instead of having to wait 4 days and give a buyer an unpaid item strike.



Is this a bug or a new feature to do it so quickly?
I had a person counter offer an offer I sent, I accepted.



They haven't paid yet (its been a few hours) and I checked the cancel and you can cancel for "buyer didn't pay"



and it gives them a strike.
While many sellers would be happy to see the time to pay reduced to something less than 4 days, removing any time requirement at all also risks enabling bad seller behavious and alienating buyers - as mentioned by a few comments in the Reddit post.
This happened to me like a week ago, shit pissed me off I just deleted the app entirely.



The auction ended at like three in the morning. I was asleep by the time I woke up. I got an email just like this stating that it was canceled.



That's some bullshit
It marks your account too with an unpaid item strike and you have to contact customer service to get it removed.



I'm all for buyers having to pay when they win but eBay can't be letting rogue sellers exploit it by cancelling when they don't like the price
The official eBay policy page for Resolving Unpaid Items With Buyers still gives the 4 calendar day timeframe.
After you've made a sale on eBay, it's usually a smooth process to complete the transaction with the buyer, but sometimes you might find yourself in a situation where the buyer hasn't yet paid for the item they bought.



If that happens, you can cancel the order after 4 or more calendar days. If the listing was a single quantity, Buy It Now item, it will be relisted automatically unless you choose not to relist.
eBay community staff are saying they are not seeing any tickets on this issue internally, but they don't believe it is intentional.
I don't see this is matching any alerts at this time, but I'd definitely say it's a bug. I'd recommend to reach out to customer service to report this so a ticket can be started.
However, it certainly wouldn't be the first time community staff were unaware of testing being performed on the site.
For example, many sellers recently reported problems with Item Specifics disappearing from the Listing Form that were initially treated as a technical issue by this same eBay employee.
In regard to the item specifics issue, Kyle@eBay said on September 14:
There is not currently an open ticket for this issue. But I'll say that I doubt it was intentional. We'll reach out to the team handling the listing flow and share any updates we get!
Then on October 5, after many seller complaints about the issue, sellerteam@eBay finally posted an announcement admitting it was a test.
"We are testing a reduced set of item specifics in the listing flow"
So, despite the response from Kyle@eBay on the immediate cancel for non-payment issue, we believe the possibility of this being an intentional test still remains and will update as soon as more information is available.
In the meantime, let us know in the comments below what you would think of eBay allowing immediate cancellation for non-payment!
---