eBay Item Specifics Limited In Listing Form, Only Available When Revising
UPDATE 10-16-23
eBay staff have advised they have ended the reduced item specifics test and will be considering all of the feedback sellers left on this topic.
Once again, thank you for sharing your feedback. We have listened to your concerns and ended the test. We will continue to work on improving item specifics and keep the community informed of any site-wide changes.



The full list of item specifics will automatically reflect on your account for future listings. If you wish to add more item specifics to your previously published listings, the full list of item specifics is available when you revise your listing.



As always, thank you for selling on eBay.
---
UPDATE 10-5-23
It's official - the limiting of Item Specifics in the listing form is an intentional test being run by eBay, not a glitch!
We've heard from our sellers that item specifics is one of the most complex parts of our listing experience.



As a part of simplifying the listing flow, we are testing a reduced set of item specifics, optimized for the selling and buying experience. As a result, in select categories, some sellers may see fewer item specifics to fill out when creating a new listing on web or mobile. We're actively monitoring performance and taking seller feedback into consideration.



We're constantly evaluating how to make listing on eBay easier and will keep you informed about any site-wide listing changes. Feel free to leave feedback in a comment below or via our survey during the listing process.
Sellers did not hold back in the comments and provided feedback about how this change will impact their businesses.
Can't say how strongly I disagree with this! As demonstrated here (link) and in a dozen other discussions this is creating problems for sellers and increasing their time and effort to list twofold.



Why can eBay not hide the extra item specifics behind the "see more" link instead of removing them from the listing form entirely?



Did nobody stop and really think about the impact or a better option?



Man, this really makes me angry. eBay has gone about this in a terrible way.
How about just let the title speak for the item and let search results be by eBay? Sellers know how to get the most out of titles and buyers know what they are looking for.



Oh, wait, if things were that simple eBay wouldn't need to hire so many people to make, adjust and repair the convoluted mess that exists.
There are several categories where IS can be reduced. I am not against reducing IS if what's taken away truly isn't needed. There are several IS that don't make sense and/or aren't needed. But ...



Removing IS that are important and relevant?



Making the change without letting sellers know what's going on - not even a pinned post on this forum until dozens of sellers started complaining?



Making a change that creates extra work?



Not considering hiding instead of removing IS, forcing sellers to revise listings to add the info instead of giving sellers the option of expanding the section upfront and adding what they need, leaving the rest?



Messing with templates, too?



Not offering sellers the option to add IS upfront, then later sticking the listing in "missing recommended IS" for those same missing specifics?



It seems like people that don't list and sell regularly are deciding these changes. They either aren't considering the impact outside of their initial goal, or they have no way to know what that impact is because they're not actively using the tools they're changing.
Let us know in the comments below what you think of this eBay test!
---
eBay sellers are reporting changes to the listing form have removed important item specifics that used to be available and those fields are now only available if you go back to revise after listing.
The issue appears to impacting multiple categories, creating more work for sellers to list their items.
so men jeans/pants are missing waist size measurement. women jeans/pants are missing inseam and waist measurement. womens blouses are missing sleeve type and fit.



This is a rookie mistake that a multi billion dollar company should not be making. Of course the listing recommendations say listings in the category sell with at least 8 recommended item specs yet there are only 6 or so available now!



It's getting bad eBay. Stop changing things, you always break something else. And of course who will have to go back and re-enter all the missing item specs? Yeah the seller will have to and waste more time on a problem we didnt create. Pretty sad
Has anyone noticed that there are far fewer required and additional (optional) item specifics presented when listing in the vinyl records category? You can still add custom attributes, but many fields that were there previously are now gone (such as style, record size).



Is this an intentional change made by eBay, or a bug? When I attempt to modify existing listings (add item specifics), I can still see all of those old fields.
I do not sell vinyl records, however, I am seeing this when creating new listings in the Collectible and Home & Garden categories. After I submit the listing, I can then go to revise the listing, and all of the item specific fields that were missing during the original creation become available on the listing form.
When I start a fresh listing in a category it will only show me 6 item specifics and then I list that item and the other listing specifics that werent shown or available then show as as needing to complete. i then have to revise the listing to fill out the item specifics that werent available on the original listing page. this has been going on for over a week now.
There are minimal additional item specifics on the sell your item form and then when the item is listed all the recommended item specifics (that would normally show when creating the listing) magically appear. This means we have to go in and revise the listing and add all the item specifics that we would normally input when creating the listing. Extremely time consuming!



I have reported it to ebay UK who say it is a known glitch but it's been 3 weeks for us now and still not fixed.



I don't think this affects all sellers as there is only one other seller reporting it on the UK board (hence me checking the US boards for the same issue).



As we are constantly being told by ebay to fill out as many item specifics as possible this is extremely frustrating.



I've been selling on ebay for over 20 years and honestly it is now the most difficult to use as a seller than it has ever been. It's just one glitch after another stopping us doing what we pay ebay for!
When I create a new listing, there are only about 17 additional item specifics shown on the listing form. I also have to revise the listing to complete the additional item specifics that were not available during the listing process. In my case, there are about 20 item specifics boxes that were not available at the time of creating the original listing.
Did ebay get rid of a lot of item specifics categories in clothes and shoes, or is there some sort of glitch? Noticed over the last couple of days that item specifics is greatly reduced when listing.
Also happening in the antique map category.
Also is happening in Collectibles and Home & Garden.
Clothing is really bad. Half the item specifics are missing and in jeans and pants inseam and waist size is missing. How can a multi billion dollar company make these mistakes. People need to know how clothing measures and we will be the ones who have to go back and fill them in once they get their crap together
One seller found through testing that it appears eBay is only showing the minimum item specifics to start and then dynamically adding more depending on keywords in the title.
I posted about this earlier related to the vinyl records category. This is apparently now a widespread issue. What I'm seeing is that eBay is now showing the bare minimum of item specifics on the listing page.



It dynamically adds some if you use certain keywords in the title. After you complete your listing, you need to go to "add recommended item specifics" from seller hub and add the missing ones. This is not cool.
That could be a hint this is may be an intentional change, not a glitch. We've seen this before when sellers suddenly started noticing the listing form was missing certain shipping options like USPS First Class mail (before it was replaced by Ground Advantage), eBay Standard Envelope, and flat rate priority options.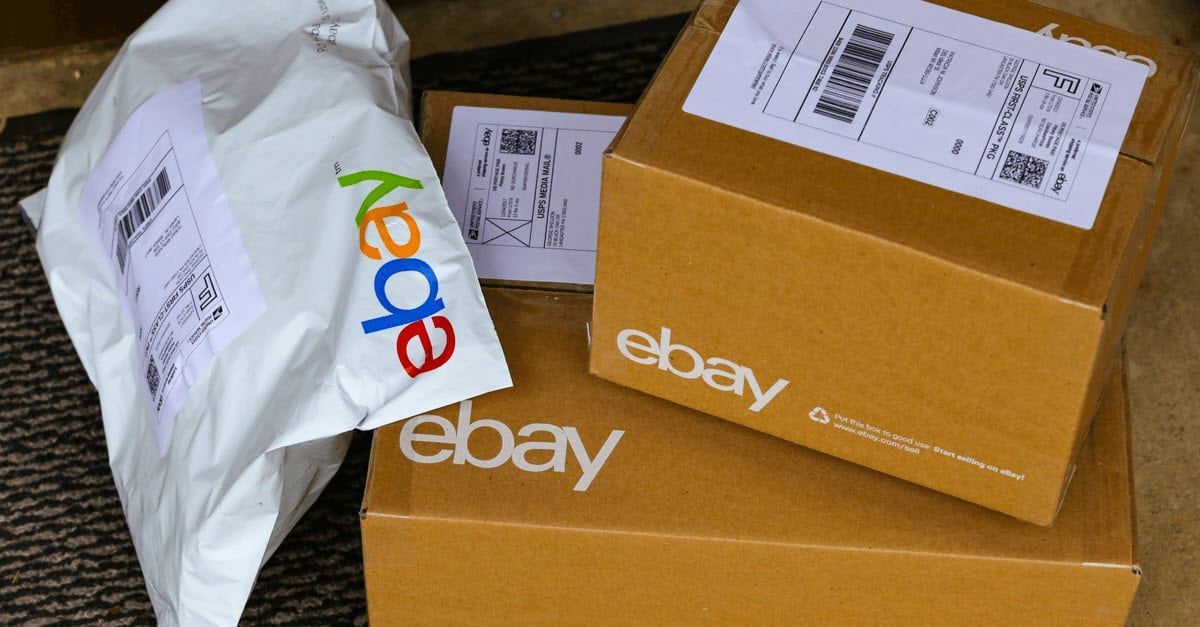 In those cases, eBay had changed the listing form to dynamically change which shipping options are shown depending on weight and dimensions - if there were none or if the weight and dimensions exceed the maximum allowed for a service, eBay will hide those options.
While that might make sense for shipping options to simply the listing process, applying this same dynamic limiting to item specifics does not make sense - as clearly shown from the seller feedback above, it actually makes the process more complicated and time consuming as sellers have to go back and revise the listing to add critical information.
eBay has not yet acknowledged the issue or confirmed if it is "working as intended" or a glitch. We'll update soon as we have more information!
In the meantime, let us know in the comments below if you are noticing missing item specifics when listing on eBay.
---