eBay Increases Handling Time Option To 40 Days
UDPATE 7-9-22
The presale policy page has not yet been updated, but eBay community staff were able to confirm the plan is to extend the presale policy to 40 days as well.
I was able to get a response on this today @valueaddedresource, and it sounds like we'll be updating the presale policy to reflect the new 40-day timeframe. Look for that to update in the near future!
---
eBay has quietly increased the available handling time options for sellers from 30 business days maximum to 40 - could more presales be on the way?
Astute sellers noticed the recent change on the listing form and are discussing it in the eBay community.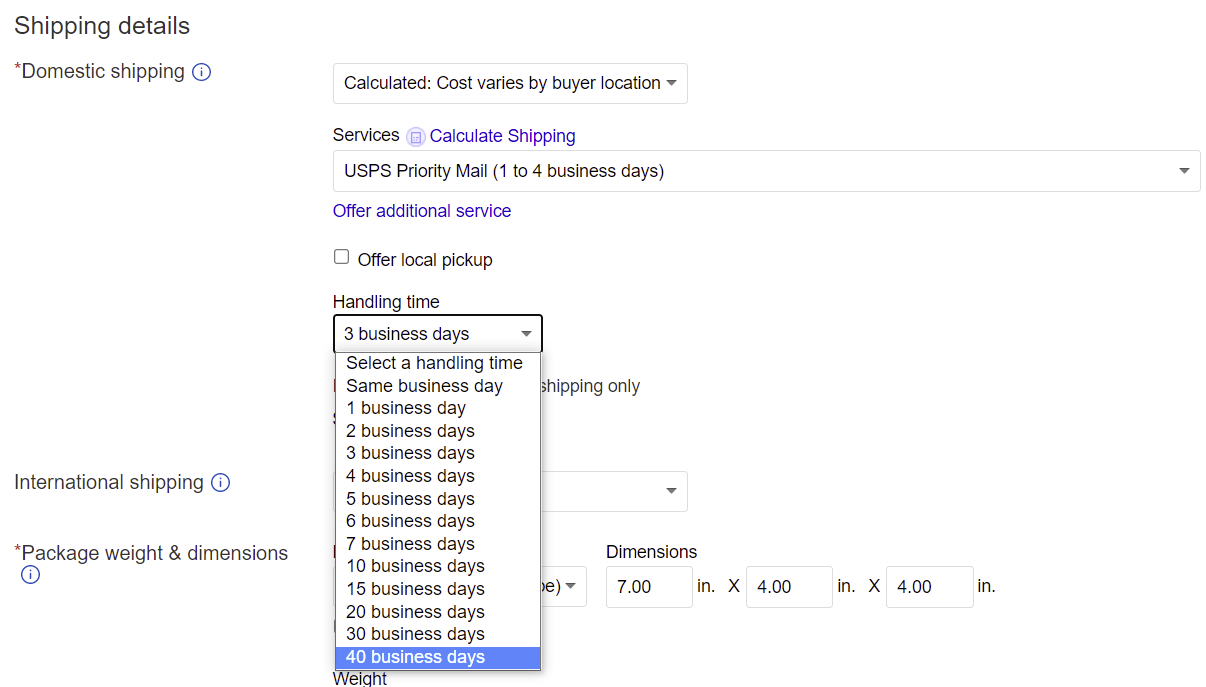 Some sellers have questioned if a 40 business day handling time would violate the FTC "30 Day Mailing Rule" - a great question and one that has come up often when discussing eBay allowing pre-sale listings which violate that rule.
My understanding of the 30 Day Mailing rule is it basically says sellers must ship within the timeframe they advertise or if no timeframe is given, within 30 days.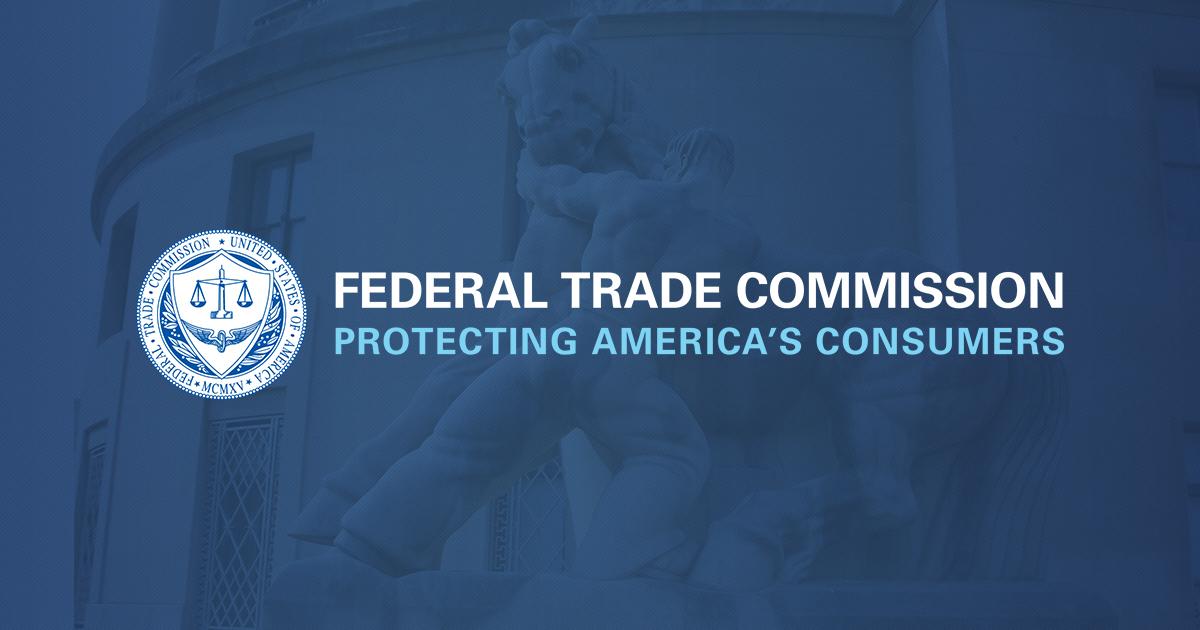 The Rule requires that when you advertise merchandise, you must have a reasonable basis for stating or implying that you can ship within a certain time.



If you make no shipment statement, you must have a reasonable basis for believing that you can ship within 30 days. That is why direct marketers sometimes call this the "30-day Rule."
While there may be variations depending on specific situations, it's likely that as long as the 40 day handling time is clearly shown on the listing page, it would not be considered a violation of the rule.
---
Why Would eBay Allow Long Handling Time?
My take: eBay may be testing allowing longer handling times in an effort to encourage more presales on the platform while also addressing criticism and possible regulatory scrutiny about presales that violated the FTC rules by stating a 30 day handling time when the actual release and shipping dates were much later.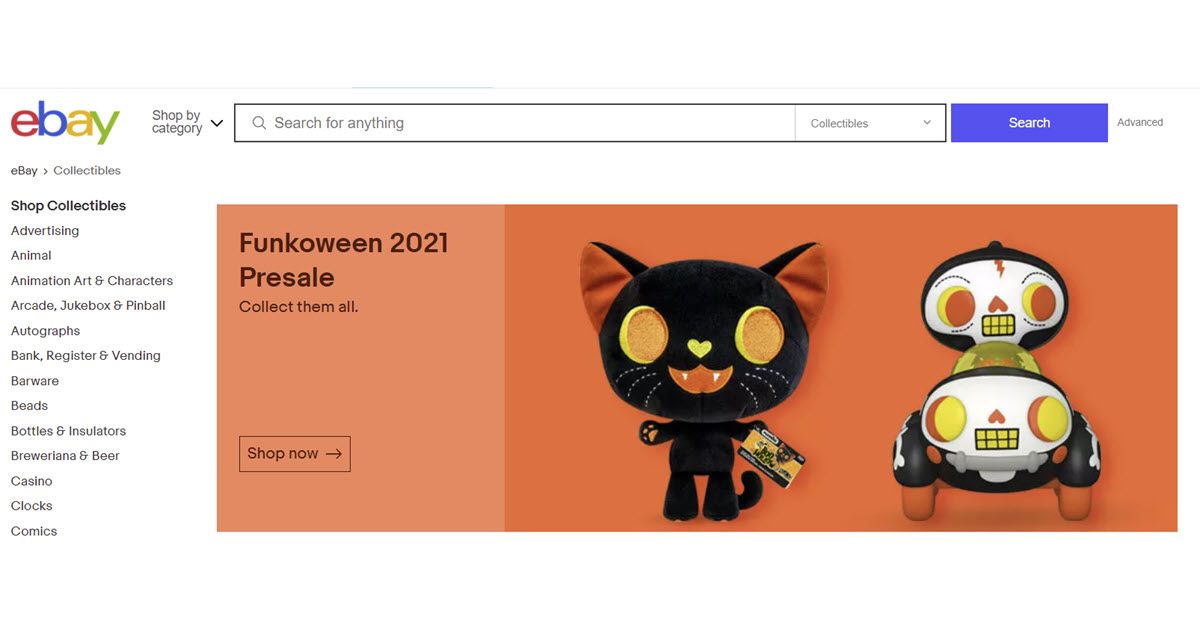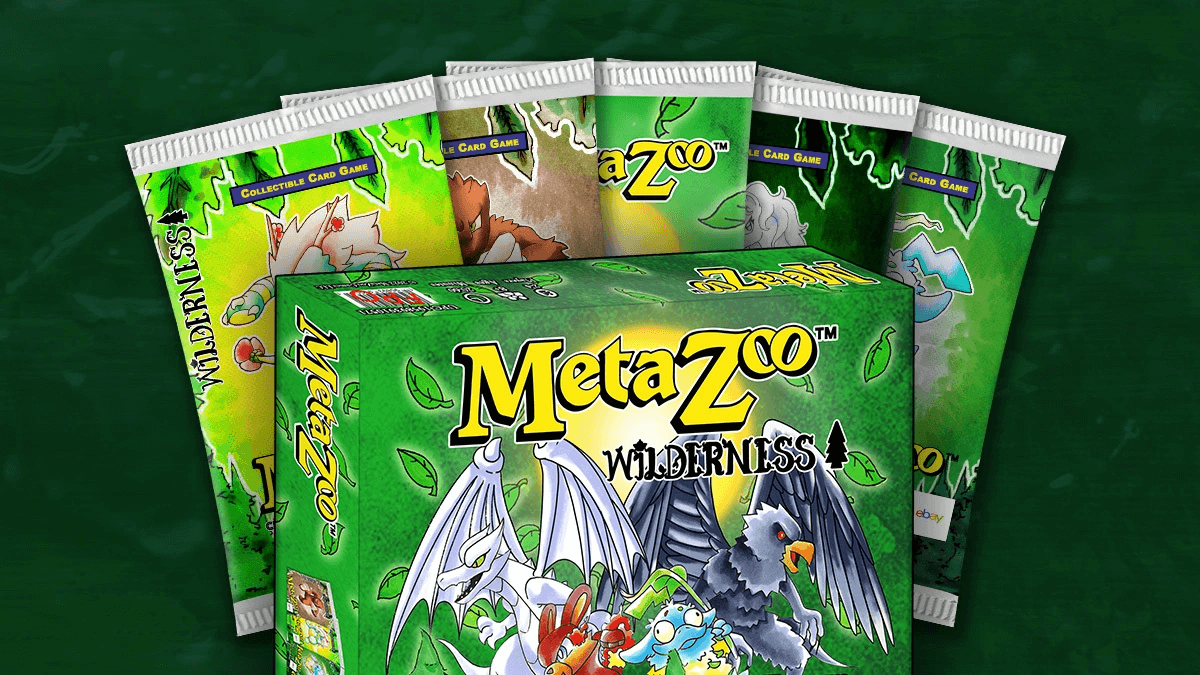 Since handling time is listed as "business days" (which does not include weekends or holidays), changing from 30 day to 40 day handling would essentially give the seller an additional 2 weeks to ship the order.
I suspect concern about regulatory scrutiny is even higher now that eBay is part of a consortium with a 25% stake in Funko that includes an agreement to be the preferred secondary marketplace for their products, many of which are presale releases.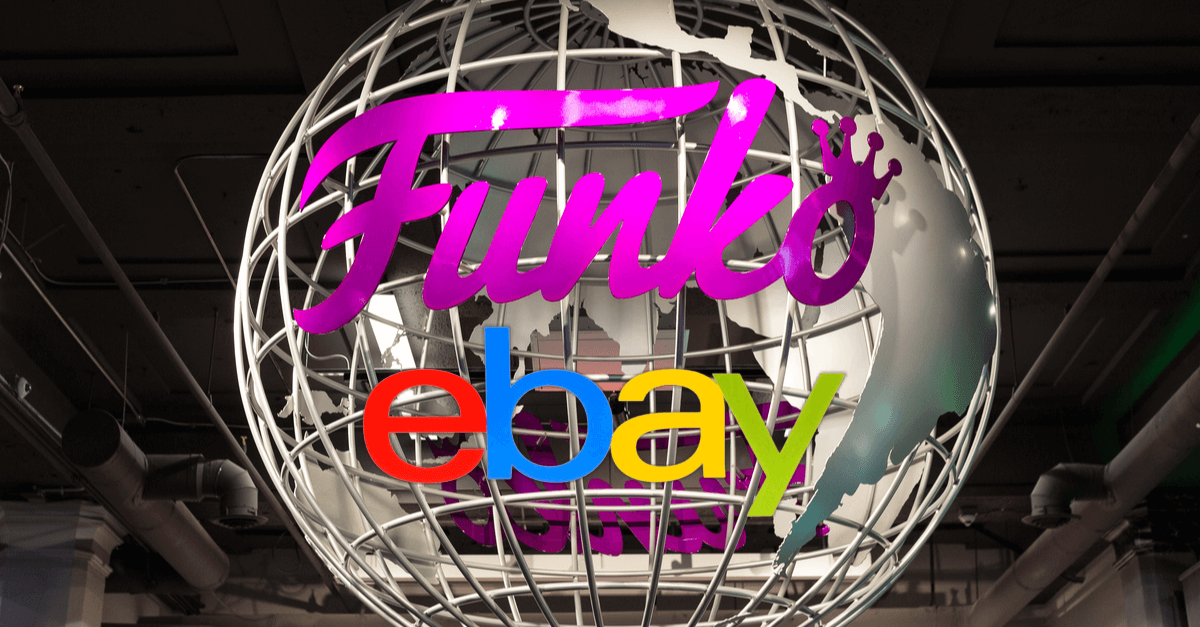 For now, the eBay presale policy page still states:
Presale listings must clearly state that they are "presale" in the title and description, and guarantee shipment within 30 days of purchase.

Presale listings must guarantee that the item will be shipped within 30 days of purchase
The date the item will be available to ship must be clearly stated in the listing
Listings must clearly indicate in the title and description that the item is being offered for presale
Handling time details should include the time it will take the seller to acquire the item, in addition to the time it will take the seller to deliver the package to the shipping carrier
However, it's not at all uncommon for there to be breakdowns in communication within eBay departments that cause policy and help pages to be out of date or not updated in a timely manner - especially when unannounced changes are made.
I'll be keeping an eye on that policy page and will update if changes are confirmed to extend the presale shipping time to 40 days as well.
---
What do you think about eBay allowing 40 day handling time? Let us know in the comments below!
---