eBay December Seller Check In
UPDATE 12-27-21
eBay says there will not be a replay of the December Seller Check In available because they used a different platform this time - monthly check ins are usually done via Zoom but this one was hosted by Bevy (the same platform that was used for eBay Open Online).
Per community rep Tyler@eBay:
There is not a full-length replay of December's check-in. This is due to the fact that we used a different provider for the event itself. They made the networking sessions much easier to manage, but they didn't have a record feature. That's why the replay article itself has a much more comprehensive summary than usual.



Not a permanent change on this though, just a one-off, so I would expect full-length replays available for the next one!
However, I'm confused because Bevy's website and support documentation clearly show they do offer recording capability.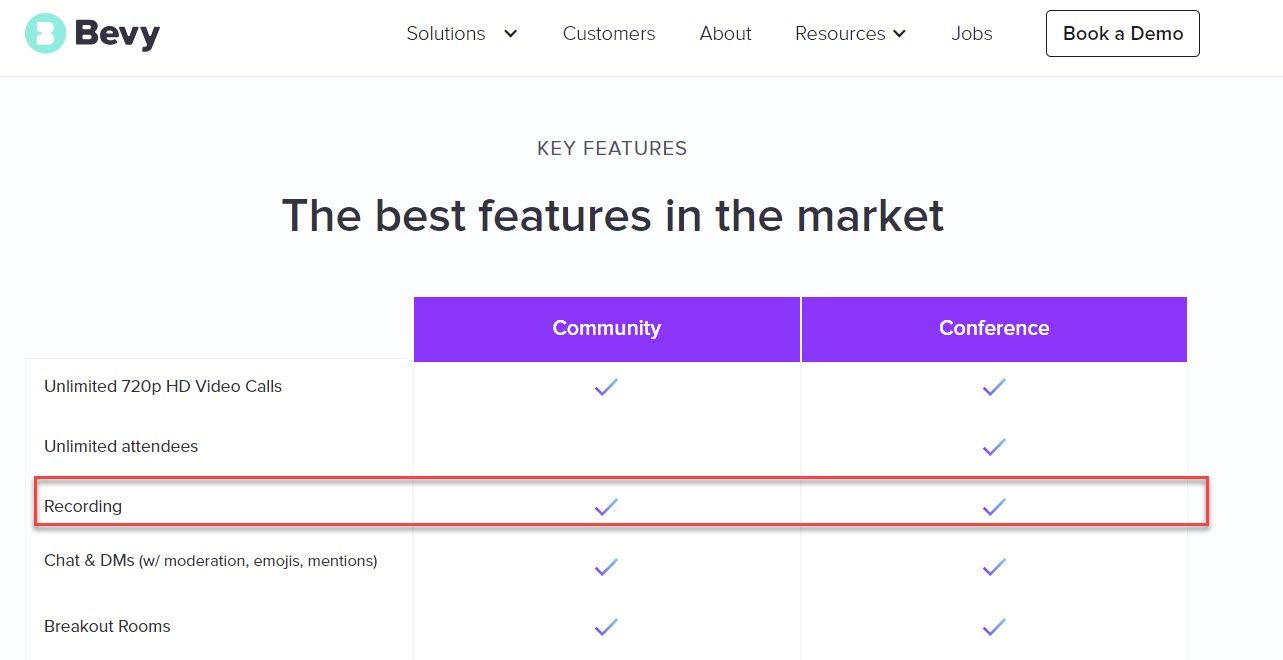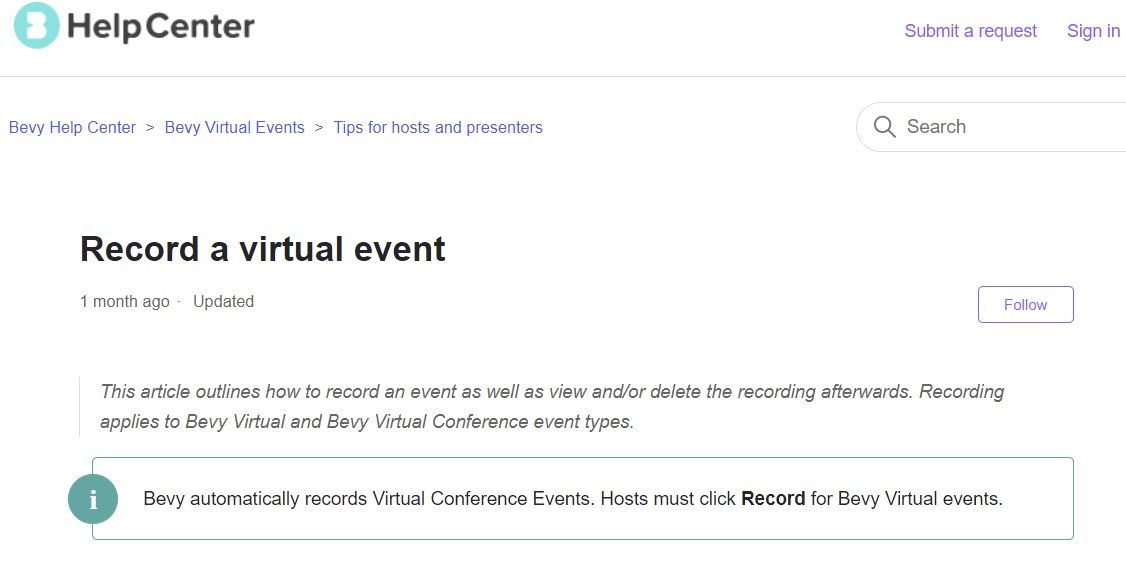 Something doesn't sound right here - if in fact they really couldn't record the event, they should have known that based on their previous experience with Bevy. That should have factored into the decision to use this platform instead of Zoom and at the very least the fact that there would be no replay available (as there has been for the past 40+ seller check in events) should have been explicitly stated before the event so sellers could plan accordingly.
But the fact that Bevy clearly says recording capability is included makes me wonder what is really going on here? Did someone just forget to hit the record button or does eBay have some reason they didn't want a replay for this month?
One seller in the community expressed their frustration with the lack of communication.
Thanks for letting us know. You might want to pass on to the team that it would have been nice if they had included that information in the summary.



Obviously, I'm disappointed. And kind of amazed that ebay would hire a provider lacking the ability to record. And that ebay would not tell us up front: "This one, unlike ALL the others, and thus contrary to your perfectly reasonable expectations, will NOT be available for replay".



That would have been the considerate thing to do.



I kind of hate to say it, but the thank you video, with all that "we appreciate our sellers" stuff? It rings a little hollow when compared to: "Nah, why bother telling the sellers that THIS time there won't be a replay, and let's not even tell them that when we put together the summary."



A company that appreciates its sellers would have found a better---more seller-appreciative--- way to handle this.
I couldn't have said it better myself.
---
Agenda:
Welcome - Rebecca Michals, Director, Seller Community and Engagement
Seller update - Andrea Stairs, VP, CMO & Seller Community, North America
Shipping update - Stuart Reichenbach, Sr. Director, Shipping
Year in review & look forward - Jordan Sweetnam, SVP and GM, North America
Category highlight: collectibles - Jordan Sweetnam, SVP and GM, North America & Dawn Block, VP, Collectibles, Hard Goods & Home
---
Welcome - Rebecca Michals, Director, Seller Community and Engagement
Rebecca's welcome comments were mostly housekeeping and giving instructions on how to use different features within the event like the Q & A tab and different networking rooms. eBay typically uses Zoom for many of the monthly seller check ins, but for this one they chose to go with Bevy, the same platform they used to host eBay Open Online back in August.
Unlike eBay Open, most of the content for this event was in fact live and to their credit, they were much more transparent this time about which content was pre-recorded.
---
Seller update - Andrea Stairs, VP, CMO & Seller Community, North America
Andrea had technical difficulties with her sound feed, so Rebecca stepped in for the first half of this segment and Andrea came back to finish it up.
Promoted Listings Advanced BETA - Rebecca briefly mention recently added new features for Promoted Listings Advanced.
1099K Changes for 2022 - eBay Main Street has been fighting recent changes that have lowered the threshold for 1099K tax reporting.
Sneakers 3D - Rebecca again pretty much reading from the press release, announcing the addition of 3D true view technology for sneakers.
The MINT Collective - eBay is sponsoring the MINT collective event for collectors of and investors in sports cards and memorabilia in Las Vegas, January 28-30 2022.
How We're Showing Up For The Holidays - Andrea talked about several marketing and promotional campaigns eBay has running for the holidays including the Sleigh Drop sneaker event and eBay's Hard To Find Holiday Pop Up Shops.
eBay Motors : Let's Ride - eBay is finally ramping up the next category in their vertical playbook, Motors Parts & Accessories with TV, radio and social media spots.
---
Shipping Update - Stuart Reichenbach, Sr. Director, Shipping
The carriers have been able to handle the volume in the networks, seeing good performance from USPS. Pockets of delays have been short lives and regional with on time percentages higher than last year.
Stuart confirmed that eBay will offer protections for sellers who face shipping delays due to Christmas Eve closures.
This segment ended with a reminder about carrier holiday cutoff times, some general information about international shipping options, and reminders that 2022 shipping rate changes will be announced soon.
---
Year in review - Jordan Sweetnam, SVP and GM, North America
Rebecca kicked off this segment with a video showing some of eBay's featured sellers and events eBay held throughout the year.
Jordan joined the check in from the office noting that just before starting CEO Jamie Iannone had popped in to say hi.
Jordan started by sharing some of the success that eBay is seeing with the vertical strategy playbook:
Authentication efforts for sneakers, watches and handbags
Media attention and headlines about these efforts and some of the in person events they held throughout the year
1.55 million items authenticated
Double digit GMV performance vs core
Buyers who shop the verticals also spend more in other categories
Motors Parts & Accessories is the next vertical, with a major focus on fitment. Jordan stressed how important it is for sellers to provide item specifics and accurate product data so that eBay can correctly show fitment information to buyers.
---
Category highlight: collectibles - Jordan Sweetnam, SVP and GM, North America & Dawn Block, VP, Collectibles, Hard Goods & Home
Jordan introduced Dawn Block for a segment on collectibles. Dawn started off with a short intro and talked about efforts to bring younger gen Z and new buyers to the platform with events like the MINT collective, image scan and collections for trading cards, and eBay standard envelope.
Refurbished and recommerce second hand goods have been very popular especially with younger environmentally conscience buyers.
Again, there was a heavy focus on the media attention eBay has gotten for these efforts with a video reel showing some of the headlines, media video clips and interviews with CEO Jamie Iannone.
---
Look Forward - Jordan Sweetnam, SVP and GM, North America
There were many comments in the chat reflecting sellers' growing impatience with the focus on a few verticals to the exclusion of many others. Jordan addressed those comments by once again trying to assure sellers that he hears us that there are a lot more categories to eBay and they are taking their time working through category by category to make important changes and proving that "eBay's got its groove back."
eBay is going to spend over $100 million on incremental marketing just in the US for 2022 across TV, radio, and social. Jordan didn't specify exactly where that marketing budget will be focused, but is clearly feeling the pressure to assure all sellers that they will benefit from eBay's efforts.
"Some of it will be broad based, much of it will be category specific, but it will be many different categories. So even if you don't see your category, remember that these are cross category shoppers."
Jordan wrapped up with a personal thank you to sellers before handing it back over to Rebecca talk about the 2021 Up and Running Grant Winners and ended with a pre-recorded video of top executives saying "thank you" to sellers including
Jamie Iannone, CEO
Jordan Sweetnam, SVP and GM, North America
Stephanie Jay, SVP Chief Business & Strategy Officer, Seller Engagement
Julie Loeger, SVP Cheif Growth Officer
Scot Hamilton, VP Selling Engineering
Charis Marquez, VP Verticals Fashion
Tom Pinckney, VP Stores
Rebecca Michals, Director Seller Community and Engagement
Adam Ireland, VP Operations America
Andrea Stairs, VP CMO & Seller Community
Chris Prill, VP eBay US Motors
Ashish Chhabra, VP Revenue Americas
Steve Priest, SVP Chief Financial Officer
Griff, Exec Producer eBay for Business Podcast
I understand the CEO must be a busy guy, but considering that Jordan said Jamie was in the building when the event started, it would have been nice to see him pop in and say a quick "thank you" live in addition to the video - especially considering how much emphasis he has put on seller engagement and feedback loops this year.
---