eBay To Bring Better Than New & Imperfects Pre-Loved Fashion Initiatives To US
eBay is planning on bringing some of their pre-loved fashion initiatives from the UK marketplace across the pond, bring Imperfects and Better Than New to the US.
Global Senior Director of Fashion Kirsty Keoghan revealed these plans in her US Apparel session at eBay Open 2023.
We will also extend our Buy Better Than New campaign to the US for Q4 which is really exciting.



This an opportunity for us to highlight to customers the great value of pre-loved inventory and imperfect inventory that we have on site, rather than always buying new, through a period which is typically typically about over consuming.



Our customers tell us they want to try to make more thoughtful decisions when buying fashion and pre-loved is a perfect way to do that and get great value for customers, so this is time to get planning on getting that inventory ready to list on eBay.



Brands and sellers have told us that they have this corner of their warehouse
where they have some great inventory and it's not new and it's not used.



What we've done is we've understood what that inventory is and we understand it to be a mix of returns, it could be samples that have been tried on, or tried on in a store, it could be missing a box, or missing a label and it's just not quite perfect.



So this is where we're going to look to highlight the new with defect inventory and for customers we call this Imperfects. This helps you move those items that are perhaps in the corner of your warehouse that you didn't know what to do with and still get great prices for them.
eBayUK has pushed the Better Than New focus as part of their Black Friday campaigns, with an emphasis on "thoughtful gifting"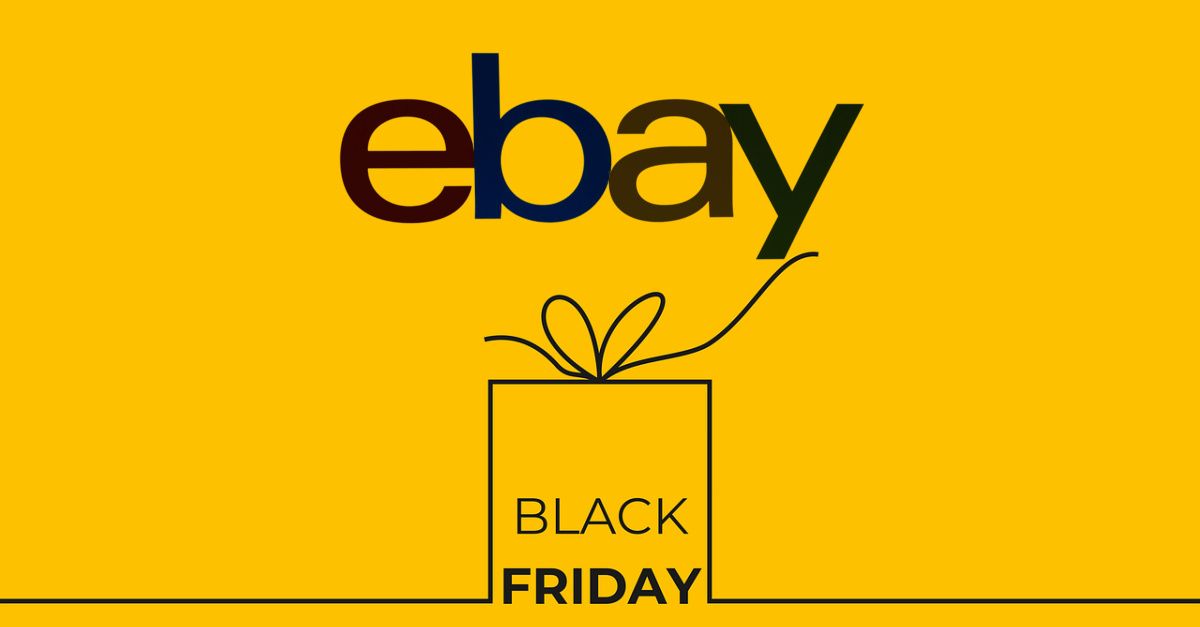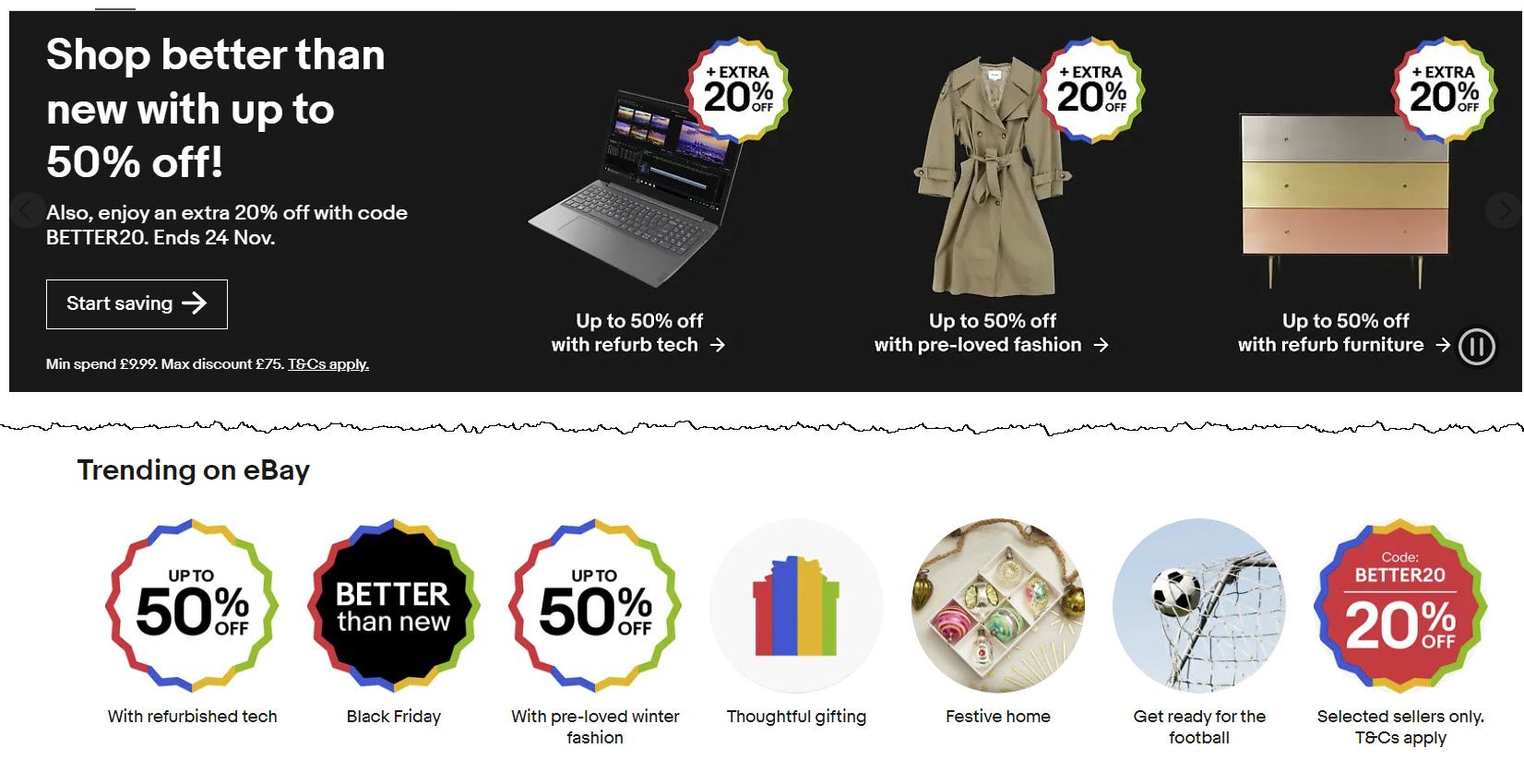 And the Imperfects initiative was launched last year as part of eBay's Earth Day campaign.
It will be interesting to see if these type of promotions resonate in the US as well, especially with Black Friday and Cyber Monday typically being geared much more toward new, in season products for gifting.
US sellers have been frustrated with Q4 holiday marketing efforts the last few years that have primarily focused on eBay's "enthusiast" verticals.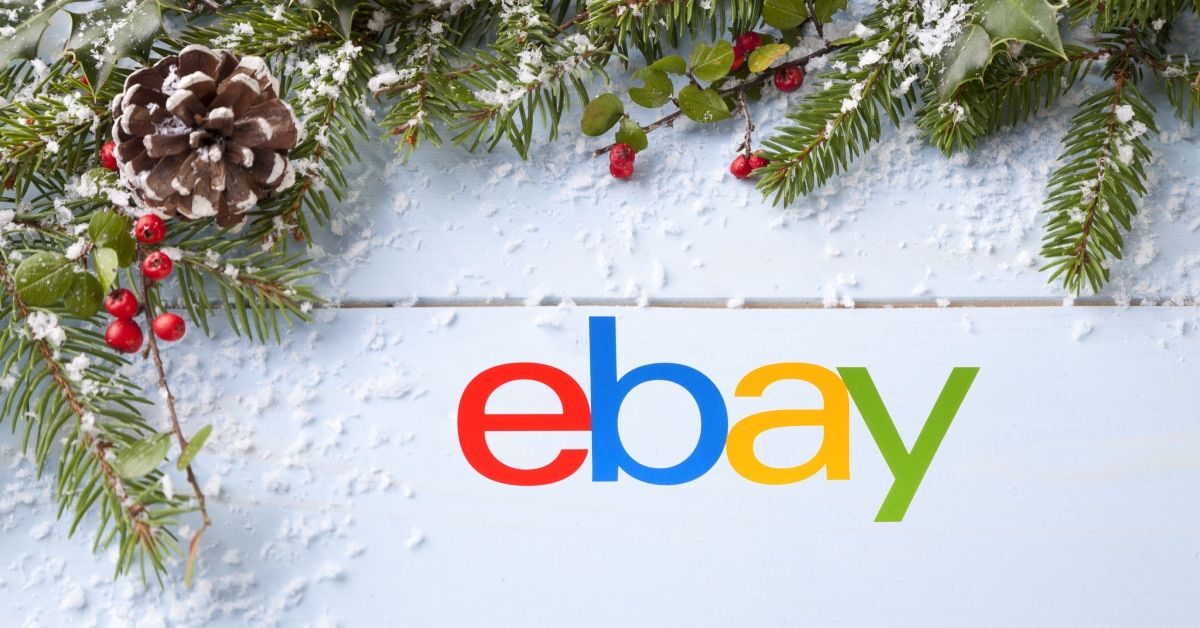 Discussion about eBay Open in the community forum showed this session was well received but didn't go far enough to assuage concerns about Q4 and holiday marketing for this year.
I attended some of the sessions, and spent some time in the networking rooms.The networking rooms were usually more interesting than the sessions. But....I am an experienced seller and I am a seller who deliberately keeps up with ebay policy changes, business strategy, etc. So there wasn't much I haven't heard before from the execs. I did like that they had the session replays available the same day. I really, really wish they'd preserve the networking sessions in the same way.



They did announce some "coming soon" type changes, such as AI generated backgrounds for product photos and perhaps even AI generated models for clothing sellers, but can't say I heard anything I personally considered game changing for MY business. (Other sellers, with different business models, may feel differently).



There was a hint that ebay might actually do some Holiday marketing around pre-owned clothing this year (as they have done in the UK) and I think that might help more sellers than the focus on sneakers, trading cards etc (although that focus is probably not going away).



But I didn't hear anything to indicate a major, site wide Holiday Marketing campaign is in the works. They have been strangely silent on the store/display ad tool, or perhaps I just missed that discussion.



All in all, I didn't hear anything that made me say "Oh My God, NOOOOOO!" but I also didn't hear anything that made me say "YES! This is going to be a GREAT Q4"
It's difficult to say how well the pre-loved focus has really worked for eBay in the UK - while they say they've seen a lot of growth in this category, they are also spending a lot of money to get there, with frequent discounts and promotions and expensive marketing campaigns and brand sponsorships.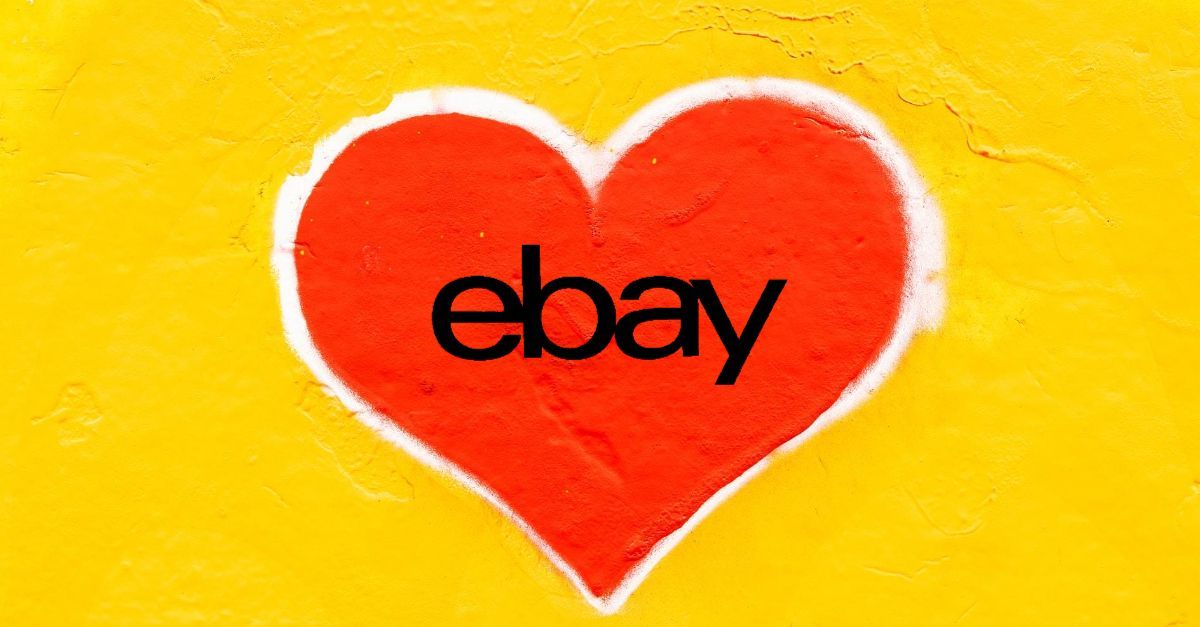 There was once a time when the word eBay was practically synonymous with "pre-loved" anything and everything.
The idea they would have to mount expensive branded marketing campaigns and bribe both buyers and sellers with discounts just to get them to buy and sell used clothing on the site is something that would have been practically unfathomable a decade ago.
Past leadership misexecution and mistakes lost eBay its foothold in this arena and current leadership doesn't seem to have any idea how to actually gain back market share in any long term, sustainable way.
When you see eBay crow about how much growth they have seen in this category, it's always important to ask "at what cost?"
Speaking of sustainability, Category Manager Preloved Apparel Kathryn Danielsen interviewed eBay seller Michelle Nguyen for this session, focusing on how Michelle's business selling pre-loved fashion helps the environment by keeping clothing out of landfills and echoing the sentiments from other sessions about how important environmental impact is to Gen Z.
I think a really big reason why it's growing is because of the younger generation especially gen Z, they're really on the sustainable trend and they're pretty much going back to the 90s, like their style is really 90s focus and a lot of that you can find at the thrift store right now.



So I think that's a big reason why sustainability is kind of on the surge and then more people are just learning about fast fashion and how damaging it is to the environment...



..and so overall I think think the trend that gen Z is setting for sustainability that is something that I definitely commend them for.
I have to wonder what this important buyer cohort thinks about eBay being sued by the US Environmental Protection Agency for failure to stop the sales of harmful pesticides, prohibited chemicals, and illegal devices used to defeat motor vehicle pollution controls?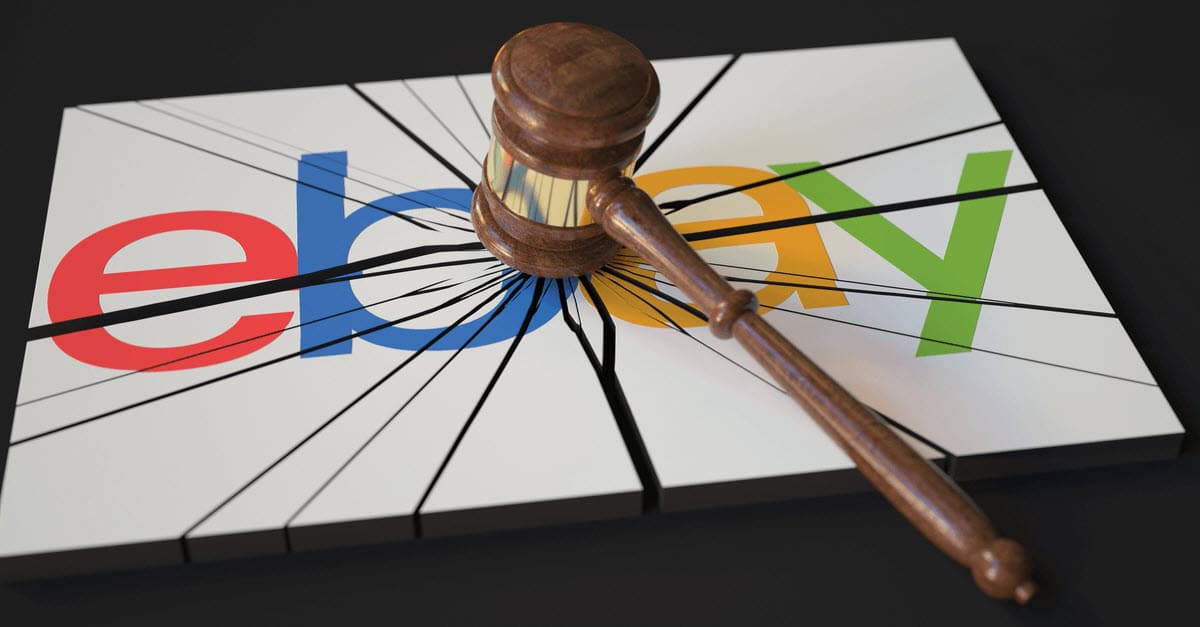 ---
Do you think Better Than New and Imperfects will be a hit for eBay in the US clothing market?
What would you like to see eBay focus on to help maximize Q4 holiday sales?
Let us know in the comments below!
---