Sellers Ask What eBay Plans For Black Friday & Cyber Monday
If eBay has big plans for Cyber week, they haven't shared them, leaving sellers once again feeling completely on their own to make the best of the holidays.
I have heard nothing to indicate ebay has any big plans for Black Friday - Cyber Monday marketing, although I imagine they'll do something, at least for the Verticals.



What are your ebay plans?



Will you be running a sale? Sending out coupons? Doing Social Media promotions?



I'm probably going to run a sale, and might send out some coupons on top of that.
The other sites I sell on are doing things. I have been getting those sites ready.
Yeah, I just looked at ebay's home page and compared it to the Home Page of another ecommerce site...the other site did a pretty good job of reminding me that Christmas is coming, its sellers are offering discounts, etc....and ebay is mostly reminding me about its Verticals: trading cards to the Vault and Winter Tires (at least they got the Season right).



But that seems to be what we can expect from ebay this Holiday Season----
In the 10+ years I been doing this I have NEVER Sold a thing on Cyber Mondays. Ebay places the little sellers to the bottom and gives the Mega sellers first place.
---
This year there has been an especially stark contrast between eBay's holiday marketing efforts in Europe and other markets vs. the main US site.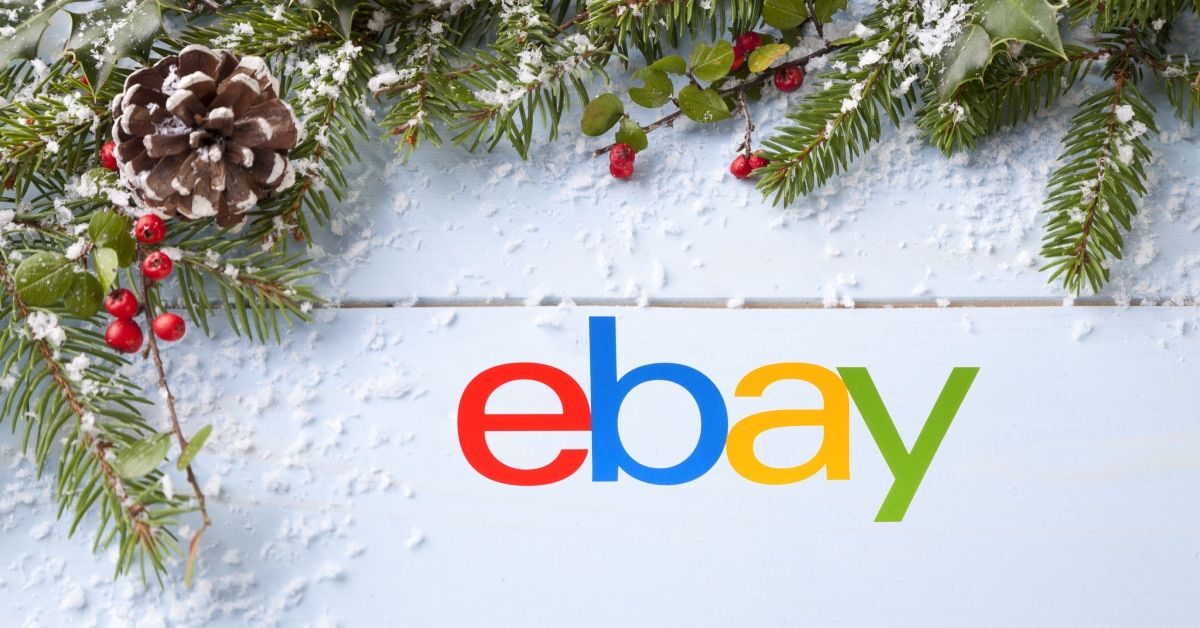 And so far this year there's a significant difference in onsite marketing as well.
eBay UK is full on with Better Than New Black Friday deals and thoughtful pre-loved gifting and holiday ideas.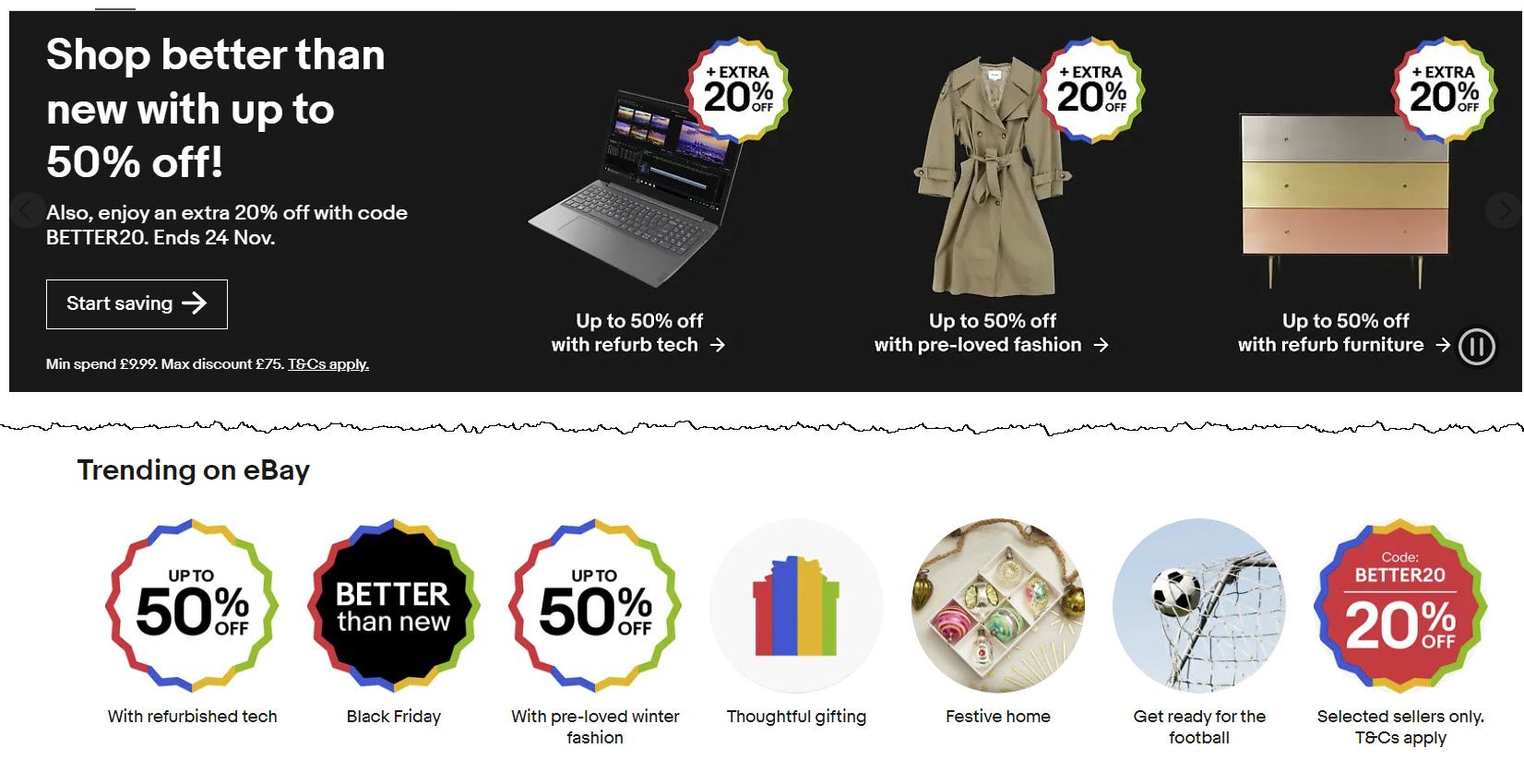 eBay Australia is using Black Friday to promote their eBay Plus program.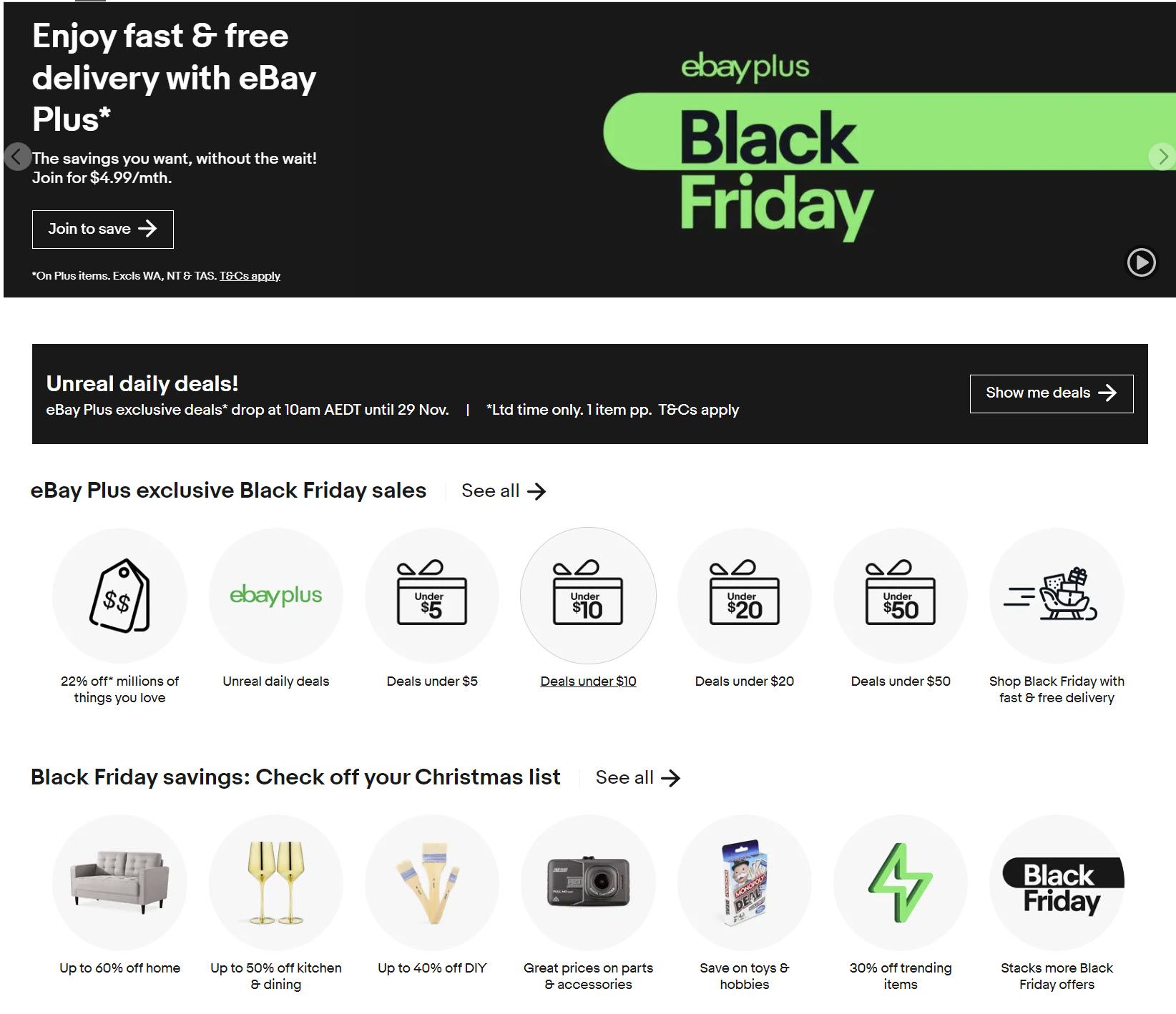 But as the sellers quoted above mentioned, the US site so far is still featuring the same old collections of Daily Deals and focus verticals with no real mention of the upcoming holidays.
Taking a look at other marketplaces, unsurprisingly Amazon has already launched early Black Friday deals, Walmart continues to advertise their Deals For Days holiday promotions, and Etsy is very prominently featuring sellers who have opted to participate in the Cyber Week Sales event.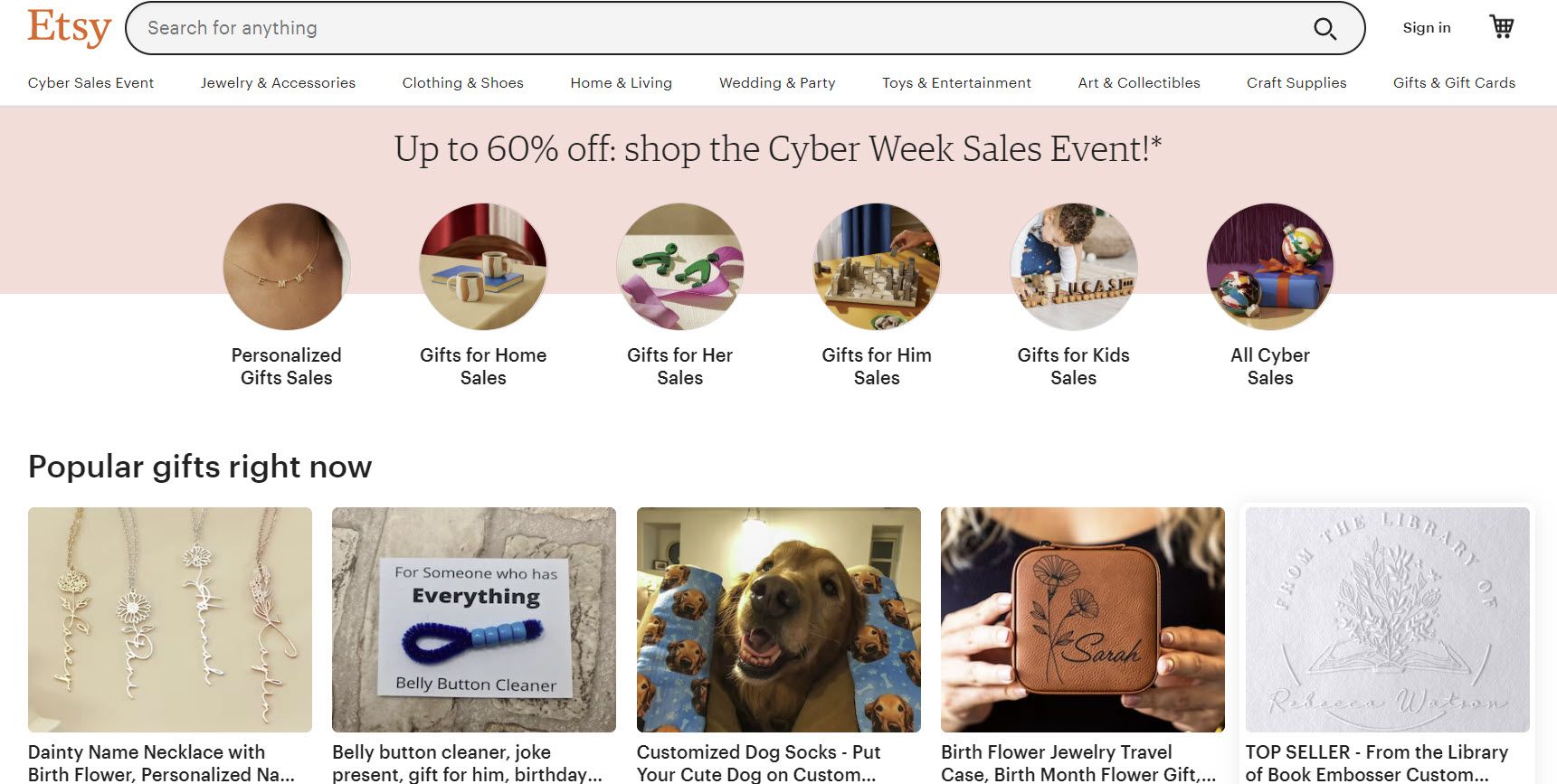 Has eBay just completely given up on making any effort to draw significant business to the US site outside of the few favored focus verticals?
Let us know in the comments below what you'd like to see eBay do to help sellers make the most of key holiday shopping days as we inch ever closer to Christmas.
---