eBay Acquires TCGPlayer In $295 Million Deal
UPDATE 10-31-22
eBay has completed its acquisition of trading card marketplace TCGPlayer early, having originally said it would be in Q1 2023.
eBay Inc. (Nasdaq: EBAY), a global commerce leader that connects millions of buyers and sellers around the world, today announced it has completed its acquisition of TCGplayer, a trusted marketplace for collectible card game enthusiasts, for a total deal value of up to approximately $295 million.



This acquisition complements eBay's focus category strategy and builds on its offerings to bring even more selection to enthusiasts. By combining eBay's 26 years of experience and commitment to the trading cards category with TCGplayer's expansive ecommerce platform and strategic omnichannel capabilities like order fulfillment and cart optimization, eBay and TCGplayer will enhance the overall collecting experience for customers. Sellers will be able to bring physical supply online and create customizable webstores, and with TCGplayer, they can rapidly upload, sort and identify large catalogs.
---
eBay has announced the acquisition of collectible card game marketplace TCGplayer in $295M deal expected to close Q1 2023.
eBay Inc. (Nasdaq: EBAY), a global commerce leader that connects millions of buyers and sellers around the world, and TCGplayer, a trusted marketplace for collectible card game enthusiasts, today announced they have entered into an agreement for eBay to acquire TCGplayer.



Trading cards are an attractive category, which has seen substantial growth. TCGplayer is a leading technology platform for the collectibles industry, and will continue to operate autonomously as one of the largest online marketplaces for trading card games. This acquisition complements eBay's focus category strategy and furthers the company's commitment to trading card enthusiasts – providing eBay with strategic omnichannel capabilities like order fulfillment and cart optimization, maintaining its position as a desirable platform for trading card sellers, and enhancing the overall experience for all customers.



TCGplayer has grown from its initial roots working with Syracuse-based hobby stores into an expansive ecommerce platform. The Company develops applications, inventory management tools and hardware like robotic sorting machines that are revolutionizing the collectibles industry, connecting thousands of hobby stores and online sellers with customers and collectors around the globe. TCGplayer has made strategic investments in its team, technology and products, and growing demand in a strong hobby collectible industry. Today, TCGplayer employs more than 600 team members, serving millions of hobbyist buyers, and tens of thousands of online sellers and brick-and-mortar retailers through the TCGplayer Marketplace and its Authentication Center.



Details on the Transaction
eBay will acquire TCGplayer for a total deal value of up to approximately $295 million. The deal is subject to customary closing conditions, including requisite regulatory approvals, and is expected to close in Q1 2023.



Evercore is acting as exclusive financial advisor and Cooley LLP is acting as legal counsel to TCGplayer in the transaction. Freshfields Bruckhaus Deringer LLP is acting as legal counsel to eBay.
TCGPlayer founder Chedy Hampson announced the news on Twitter and in a company blog post.
Today, we announced that TCGplayer has signed a definitive agreement to join forces with eBay. You may read media headlines over the next few weeks that say "eBay to Acquire TCGplayer". While this is technically accurate, unlike a traditional acquisition, upon close, TCGplayer will continue operating independently. We will have the autonomy and flexibility to continue running TCGplayer just as we always have, and I will continue to lead the Company as CEO, ensuring our commitment to you and the entire collectibles community remains enshrined and protected long into the future...



...I am confident that with eBay's partnership, we will be even better positioned to serve the collectibles community. We will have the opportunity to benefit from eBay's decades of industry-experience and deep financial resources to expand our catalog of products, level up our tools and services and ensure hobbyists all over the world are able to shop from their favorite local hobby stores.



Importantly, there will be no change in how we work with customers, and you can expect the same high-quality service, tools, products and content you have come to rely on from TCGplayer. This means that any orders you've placed via the TCGplayer Marketplace or agreements you have in place with us will remain unchanged. Your contacts at TCGplayer will also remain the same, and all business will continue as normal. As always, we will continue to communicate any new information leading up to close and beyond.
---
This is an interesting move, especially with TCGPlayer offering a direct fulfillment service for sellers.
While the announcement says TCG will continue to operate autonomously, it will be interesting to see if eBay plans to leverage or expand the fulfillment capabilities, especially with eBay continue to push further into the market with branded collaborations and special releases, like the recent eBay Metazoo Wilderness booster box and Metazoo UFO Lunchbox bundle promos.
How Direct Fulfillment Works
We'll handle every aspect of your online orders.



Store Your Products
Ship, price, get paid. Direct by TCGplayer stores your products until they sell.



Highest Sales Volume
Shipping cards to TCGplayer means 100% of those cards can be available to be promoted as TCGplayer Direct eligible, increasing your sales significantly!



Fastest Payment
Whenever you receive an order in this program, your orders are automatically payable 4 days later. There's never been a faster way to be paid on TCGplayer.



Lowest Costs
Ship products to TCGplayer on your schedule, Bi-weekly or Monthly. This helps you take advantage of labor efficiencies at the largest scale possible.
It also looks like the acquisition could lead to some interesting improvements in AI powered Scan To List functionality and provide additional pricing data analytics.
Collectible Card Scanning
Update your inventory like never before with our collectible card scanning software powered by intelligent image recognition.



Efficient Inventory Management
Add cards to your inventory, remove them from your Buylist, even create orders for in-store buyers, all by scanning your cards.



Price Data from Millions of Transactions
See TCGplayer Market Price, Low Price, High Price and your current Store Price for every card you scan.



Instant Identification Turns Your Staff into Experts
Our collectible card scanning technology instantly identifies cards from all games hosted on TCGplayer. Employees can efficiently find information on every trading card for your buyers.
---
Initial reactions have been mixed with plenty of people wishing TCGPlayer well as they move into this next phase of the business, but also some expressing concern that a large corporate takeover could change the business in negative ways.
Some even said they had left eBay and moved to buying and selling on TCGPlayer instead because of the better experience - an experience they are worried will now change for the worse.
There were many similar thoughts expressed by NFT artists when eBay recently acquired KnownOrigin.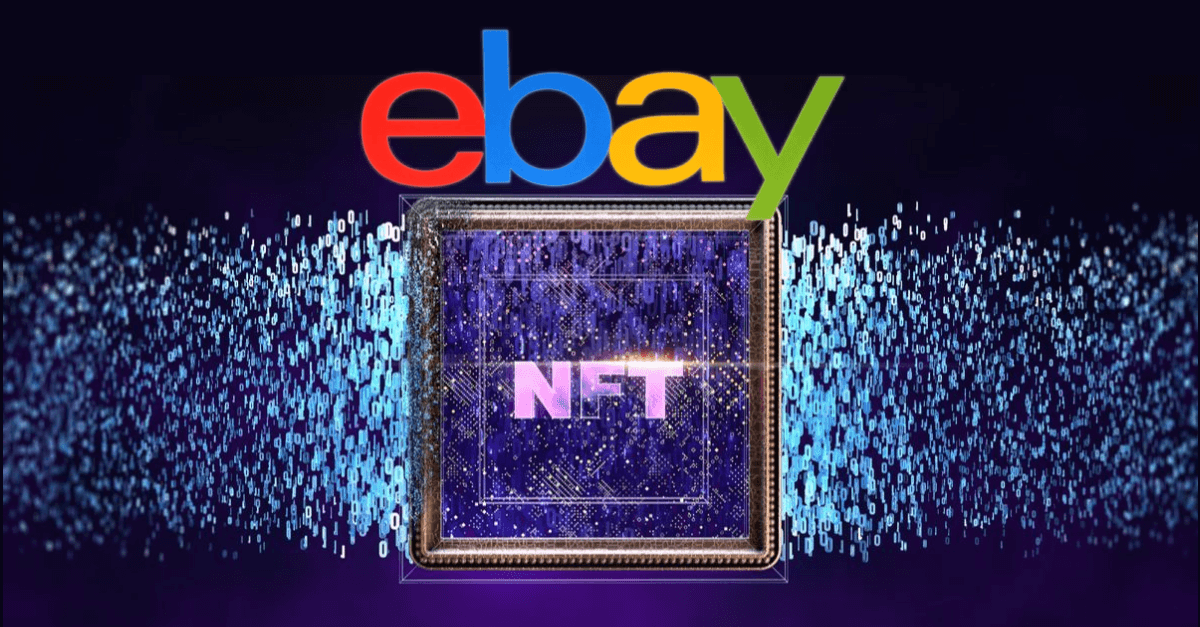 Acquiring niche marketplaces that fit eBay's vertical focus strategy may be as easy as cutting a check with the right amount of zeros, but keeping the enthusiast customer bases they cater to engaged and transacting on the marketplace could be a much more difficult proposition - especially if those buyers and sellers had flocked to them specifically because they were looking for an eBay alternative.
---
What do you think of eBay's latest acquisition news? Is eBay's investment in the vertical focus strategy paying off across the whole platform or helping some categories/sellers while excluding others?
Let us know what you think in the comments below!
---