eBay Metazoo UFO Lunchbox Price Gouging
eBay is once again partnering with Metazoo on an exclusive product launch and also once again failing to address serious price gouging and presale policy violations on the platform.
Previously, eBay and Metazoo released an exclusive Wilderness booster pack which violated the 30 day presale policy by allowing a 60 day handling time.
When the product sold out in short order, those who had purchased it at $50 almost immediately turned around and flipped it for 4x the price or even more, while also still violating the presale policies, and eBay did nothing to stop it.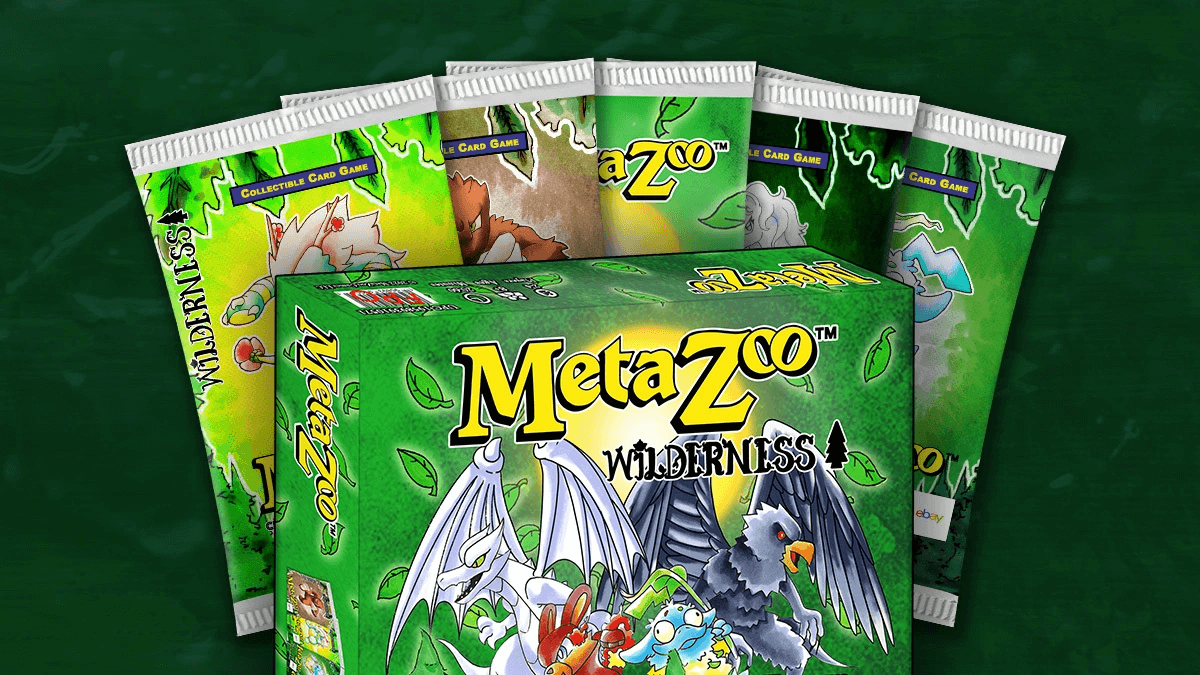 In this latest collaboration, eBay and Metazoo have released an exclusive lunchbox bundle featuring five exclusive UFO packs, five additional packs, a promo card, and more.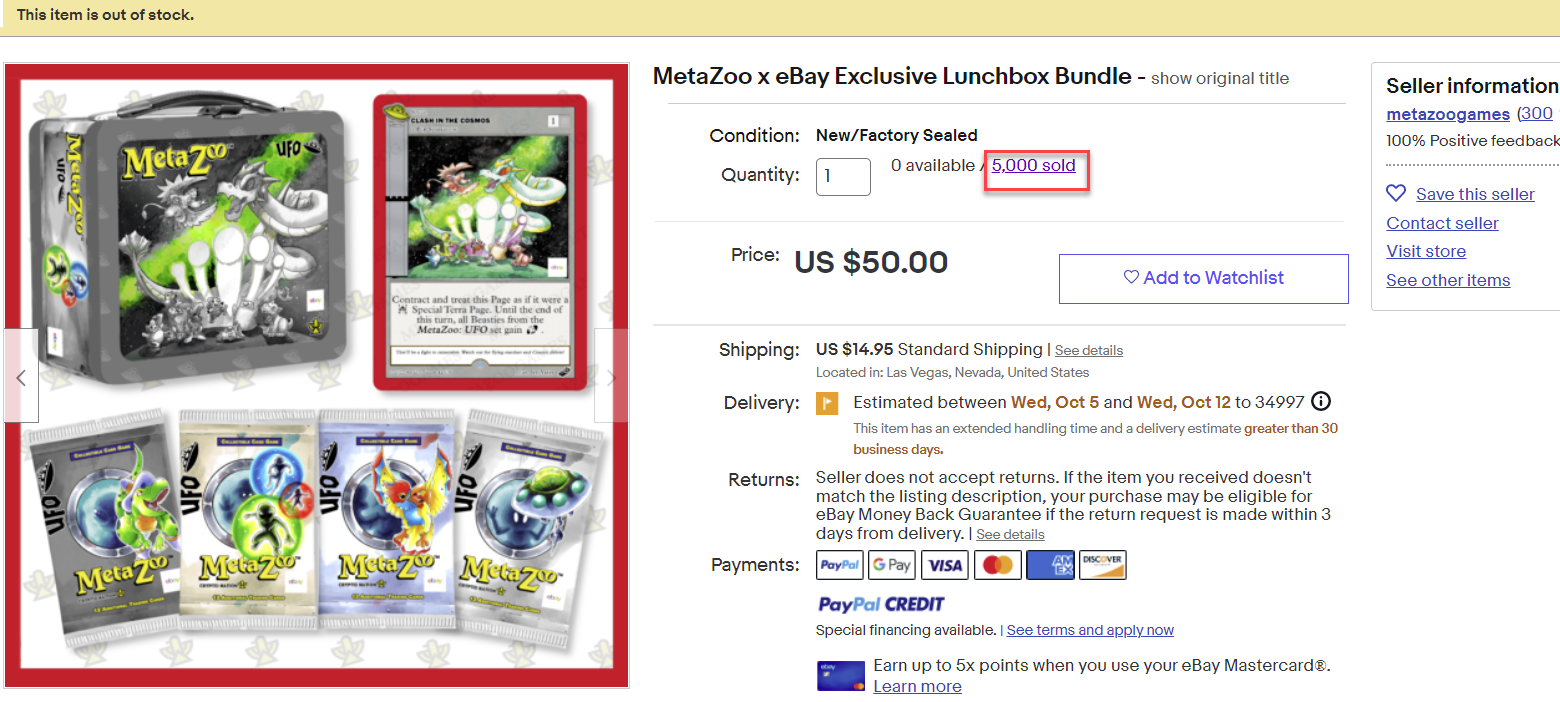 The product sold out 5,000 units at $50 each in a few hours. Of course within minutes there were dozens of sellers flipping them for astronomical prices when they don't even have the product in hand and once again - eBay is doing nothing.
This category has a 12% final value fee on total amount up to $2,500,
2.35% on the portion over $2,500, so eBay's cut would be about $940 on that $29K listing or about $54 on the ~$450 listing - not a bad addition to the ~$6 they made on the original sale.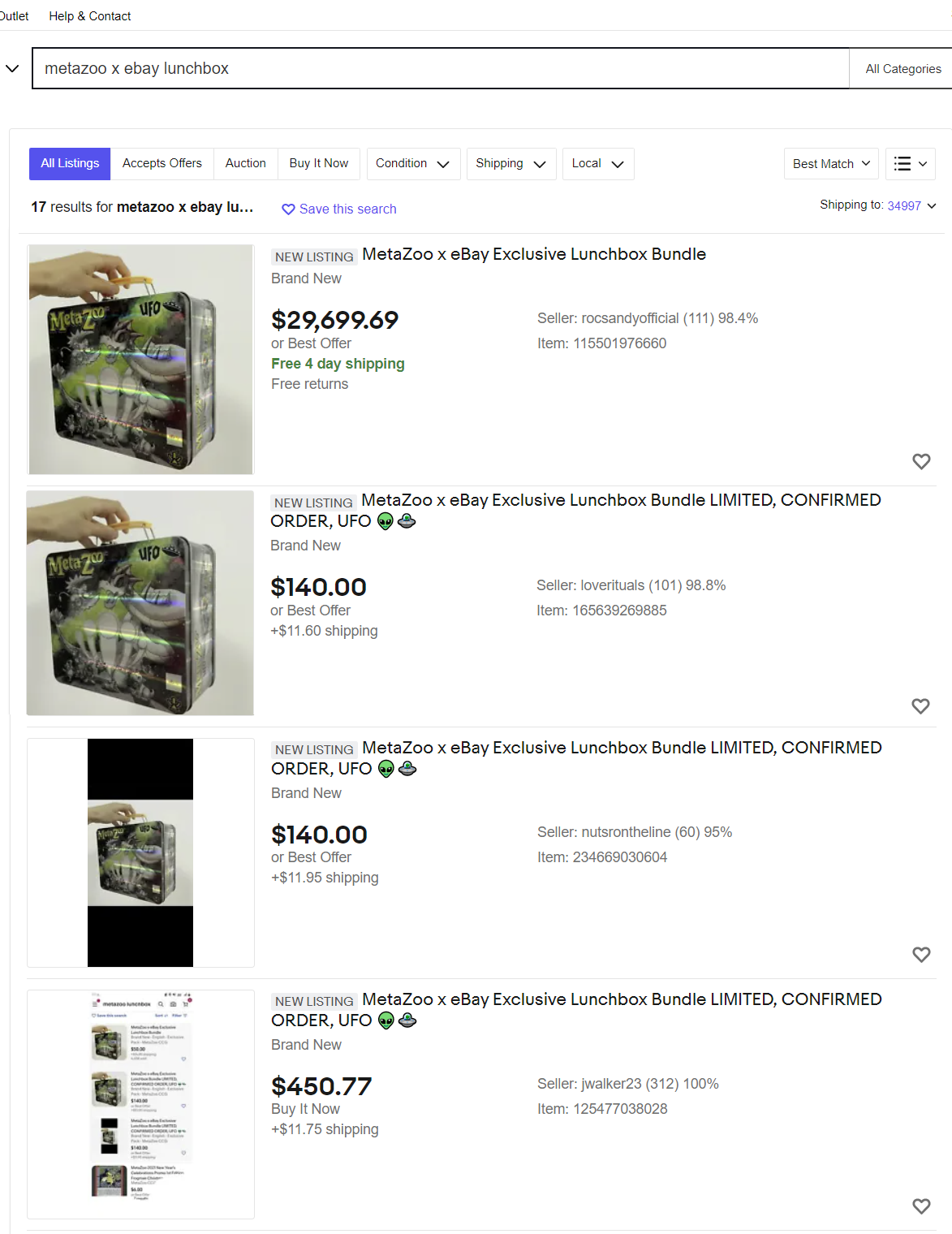 Not to mention many of these reseller listings fail to mention it is a presale or that it will be 30+ days before shipping - showing estimated delivery times of August 25-30 when the original listing clearly shows it won't be arriving until October.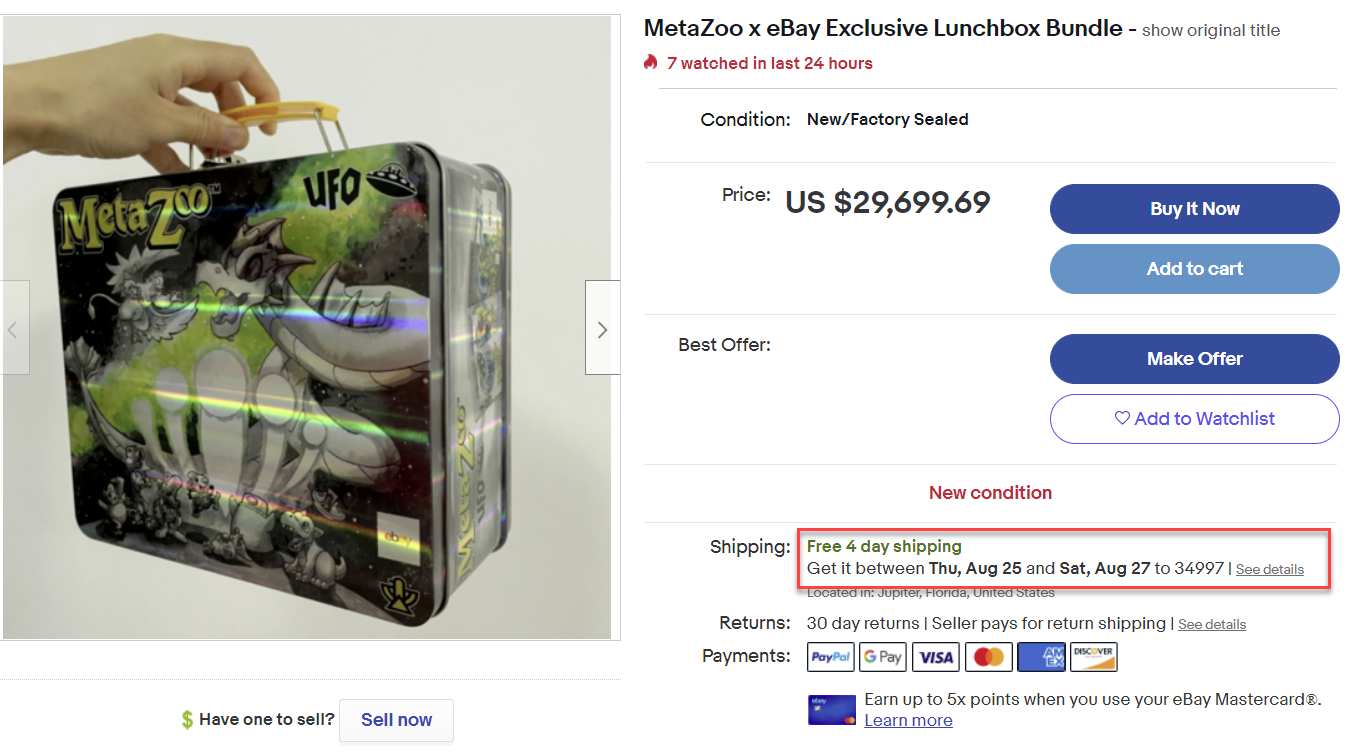 ---
Given extensive past history of ignoring and even promoting these violations, plus the massive conflict of interest involved financially, it's obvious eBay cannot be trusted to police their own marketplace or take any meaningful action to protect buyers against price gouging - especially on products that are official eBay brand collaborations.
How many times is eBay going to pull this stunt before the FTC takes notice?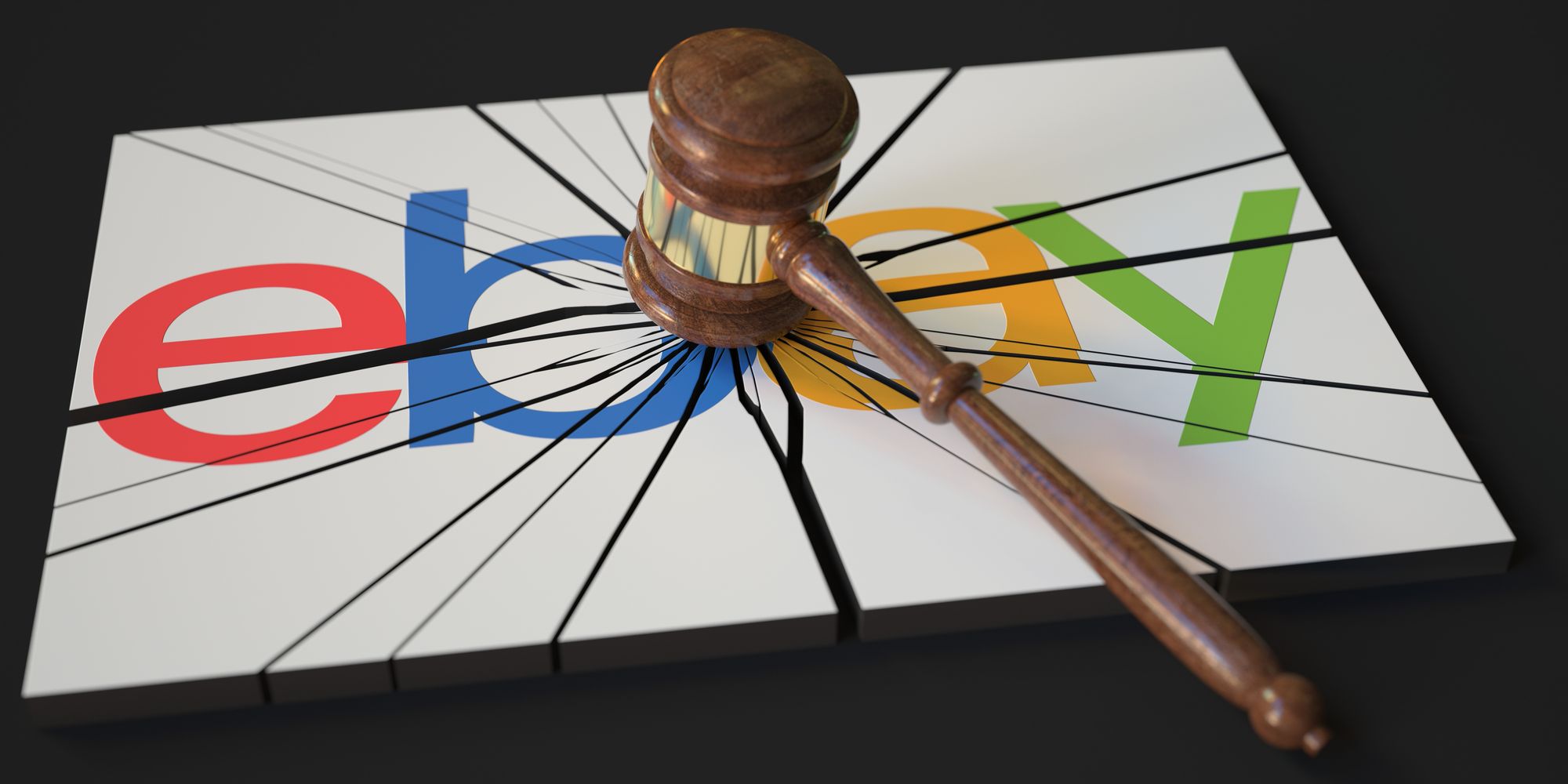 Is this what CEO Jamie Iannone means by "openness, honesty, respect and doing business with integrity drives our success..."?
---