Luxury UK Resale Outlet Cudoni Closes 3 Months After eBay Ventures Investment
UK-based luxury resale outlet Cudoni has announced they have made the decision to close due to difficult macroeconomic conditions.
It is with great regret that as of today, we have made the difficult decision to close CUDONI.



We thank all of our clients and valued customers for supporting our growth journey, and we could not be more proud of what we have achieved together. However, the market and the world has seen unprecedented change and the rising cost of living and economic crisis have been difficult to ride out for every start-up, not just ourselves.



We have explored every option available, but sadly in the current climate, it is impossible for CUDONI to continue. From today, we will no longer be accepting consignment items, and will begin the process of shipping all items back to their owners.



We understand how precious your items are, and will be working around the clock in the coming days to ensure these are returned to you promptly. In all cases, you will be notified by email when your goods are shipped.



Please note that we require up-to-date return addresses and will be emailing over the next few days asking for you to update these. It is critical that you take the time to read and fill in the information if you receive such a request. CUDONI is not responsible for items shipped to the wrong address where it has not been updated.



If you have made a purchase with us recently, your returns period will still be valid. If you have yet to receive a recent purchase, it will be with you in the normal timeframe. We are still selling a range of our own designer items on our website for the coming weeks which you can snap-up at discounted prices.



We have set-up a dedicated email address for any queries, (support@cudoni.com) but please be aware that our priority is promptly returning consignor items, so please be patient with us as we get this done. And finally, all payments for sold items will be made as normal.



Any further questions, you will be able to find answers to in our FAQS (www.cudoni.com/faq).



Thank you for your understanding and being a part of our journey.

From all of us at CUDONI.
---
The news comes just 3 months after the company raised £7.5 million ($9 million) in funding, becoming the second investment for eBay's venture capital arm.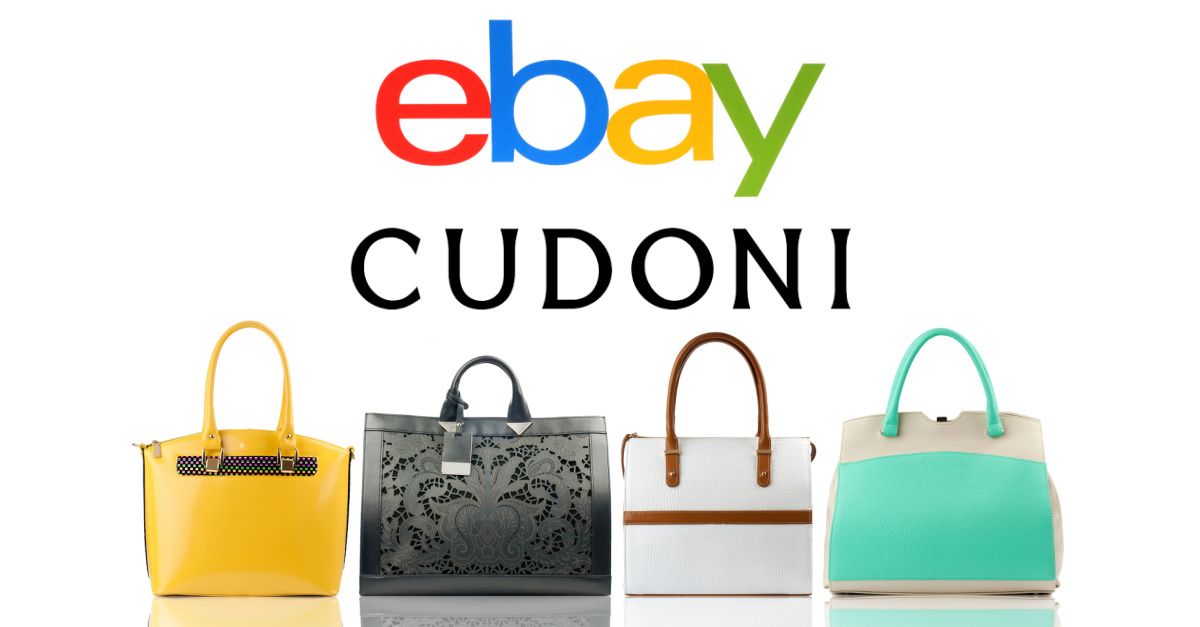 At the time, Cudoni founder and CEO James Harford-Tyrer was optimistic about the brand's future even in the face of "an incredibly tough year for the consumer sector."
Resale remains a fast-growing fashion market, despite profitability challenges for large players as they scale. It's also an area where eBay has been looking to expand its market positioning.



"It is an outstanding vote of confidence in the brand and our ambitions, to receive investment from recommerce pioneer, eBay, during what has been an incredibly tough year for the consumer sector," said founder and chief executive, James Harford-Tyrer, in a statement.
eBay Ventures Global VP Corporate Strategy Beatriz Reyero was also excited about the investment, touting Cudoni as an important piece in building eBay's re-commerce ecosystem.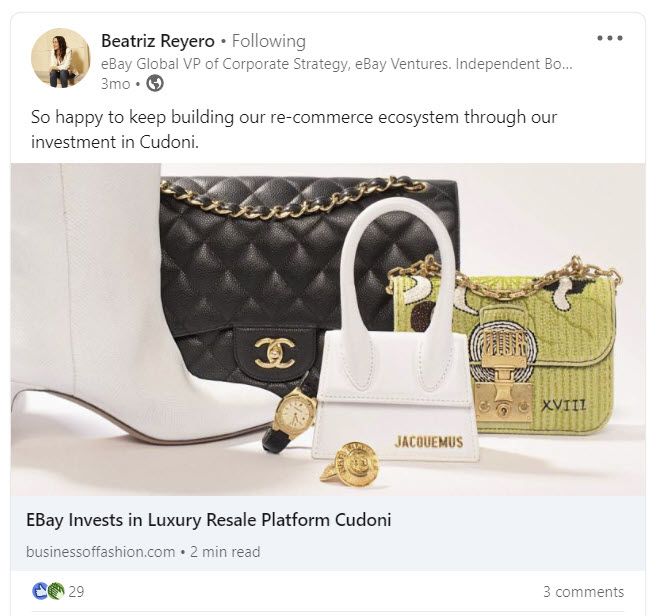 eBay Ventures was launched in March 2022 as a a multi-stage investment firm with a global scope, focused on early-stage investments.
Their first investment was Norwegian second-hand marketplace Tise in July 2022.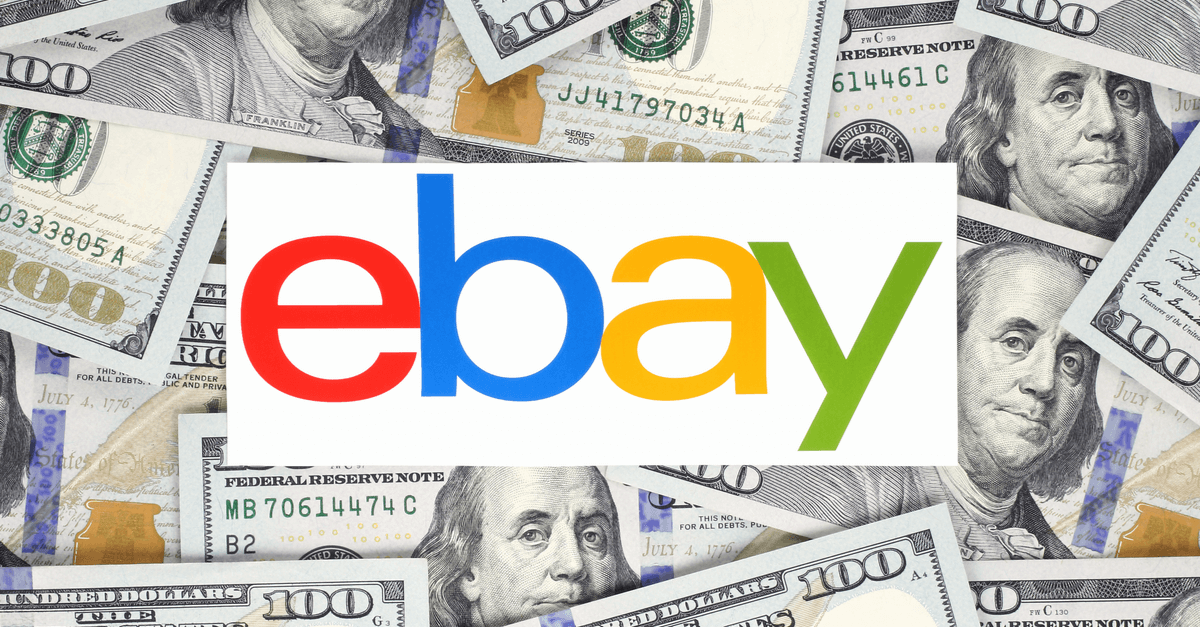 That was followed by the investments in Cudoni and digital fan experience platform Notable Live both in January 2023.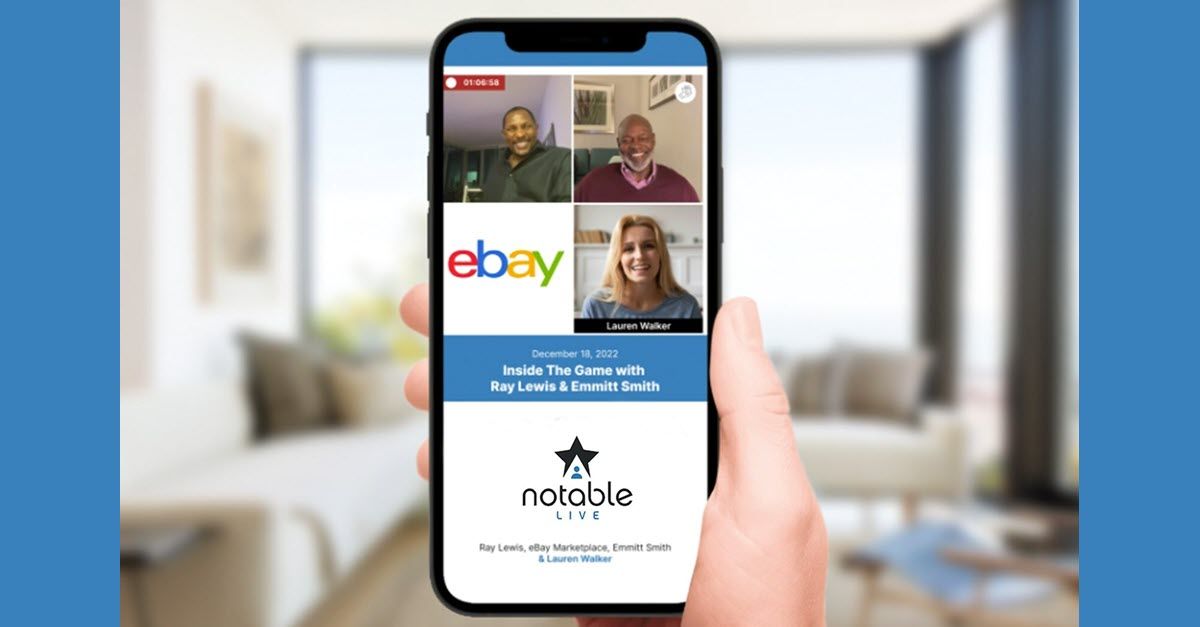 The failure of Cudoni so soon after such a major investment certainly doesn't inspire much confidence in eBay's nascent venture capital investment initiatives, nor does it bode well for eBay's other investments that may also be negatively impacted by current macroeconomic conditions.
---