eBay Ventures Backs Norwegian Second-hand Marketplace Tise
eBay quietly entered the venture capital game back in March with eBay Ventures, a multi-stage investment firm focused on scaling ecommerce businesses.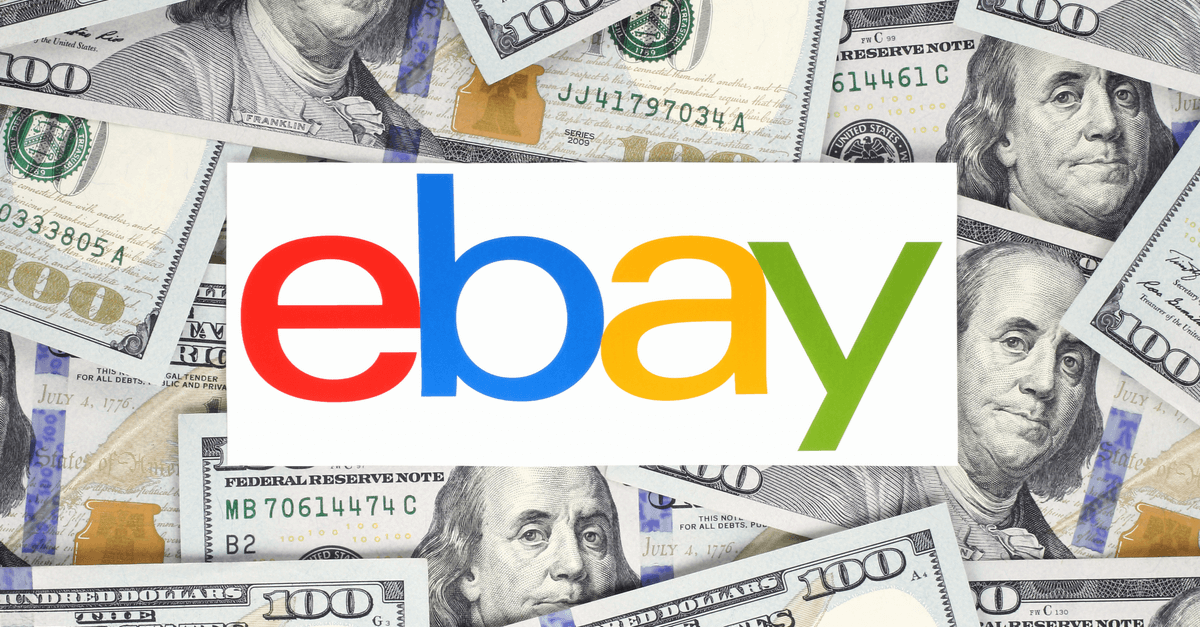 Since then, I've been keeping an eye out to see what kind of businesses eBay has in mind for this nascent initiative and it looks like we finally have a winner - Norwegian second-hand clothing and furniture marketplace Tise.
The company shared the news in a post on LinkedIn.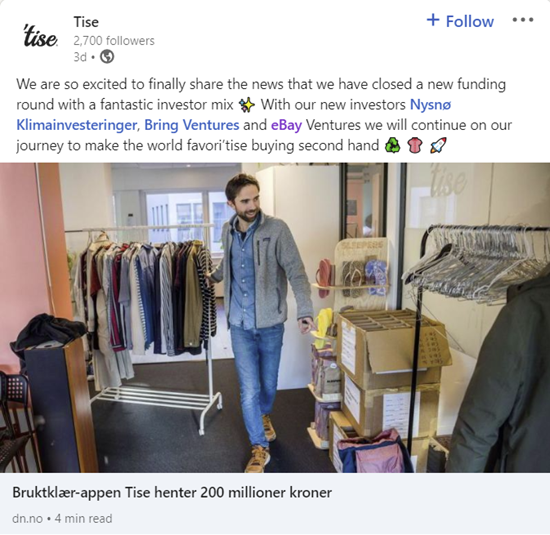 Tise was founded in 2014 and describes itself as "a marriage between Instagram and Craigslist for selling and discovering second hand fashion, interior and furniture" with a social commerce aspect powered by Tise Cash,  an in-app "green currency" that can be earned and spent on the platform.
Users can collect Tise Cash when they post an item to resell, buy an item, follow a fellow user, gain a follower, receive 'likes' on their items, answer quizzes, vote on topics, or invite new users.
Tise Cash can then be redeemed for rewards like free trials for streaming services, free products or discount coupons, or other gift cards and prizes.
That social component caused some comparisons to Etsy-owned second-hand fashion marketplace Depop after Tise's 3rd round of funding raised ~$11 Million in 2021.
This latest round of funding was for NOK 200 million which is ~ $20.3 Million USD. Founder and CEO Eirik Rime says they plan to use the funding to expand outside the Nordic region and achieve profitability for the company.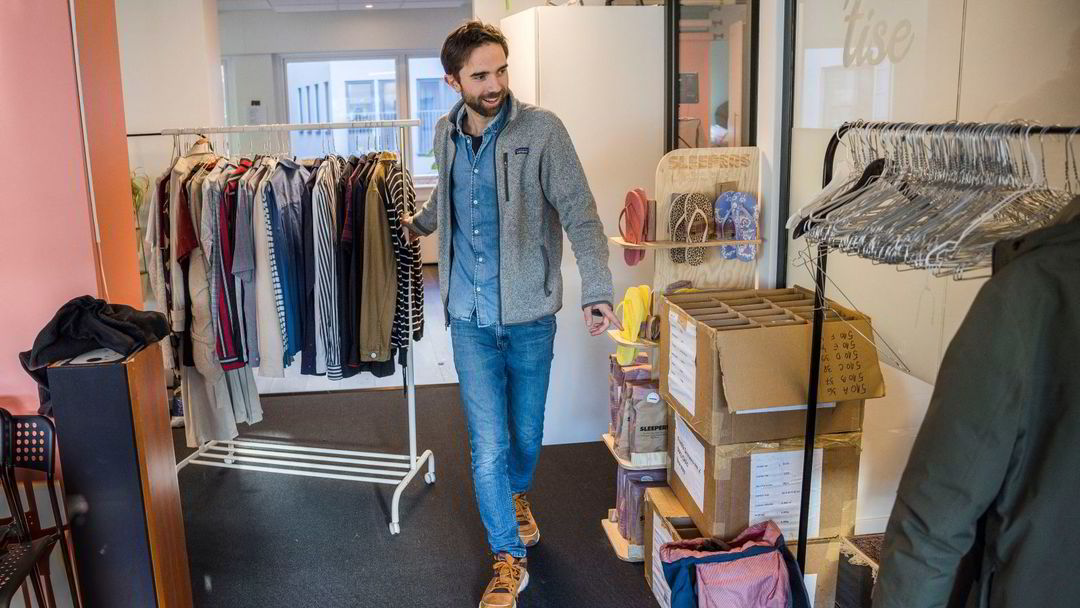 Translation via Google:
Together with the existing investors Luxor Capital and VNV Global, three new investors will also join the ownership side after the new round. These are Bring Ventures, Ebay Ventures and the Norwegian state-owned investment company Nysnø.



Rime states that the new money will be used to achieve profitability, and that they are now looking at the opportunity to grow beyond the Nordic region.



With this money, we want to achieve profitability. The money will be used to further strengthen the team. At the same time, we are further strengthening our position in the Nordic markets, and will take an important step towards helping an even larger part of the population here to see the great benefits of buying used instead of new. We also look forward to seeing what opportunities there are for further growth beyond the Nordic region, says Rime.
In 2020, Tise had sales of NOK 20.2 million, while the company had a loss of NOK 10.3 million. Rime adds that costs grew more than the company's revenues last year.



So the result ends up being a lot more in the red than in 2020.



According to Rime, Tise has more than 2.5 million registered users and over 150,000 daily users throughout the Nordic region.
---
eBay Ventures has lost 2 of its 5 advisors since launching in March, with Chief Product Officer Pete Thompson leaving in April and head of Europe Rob Hattrell leaving this month.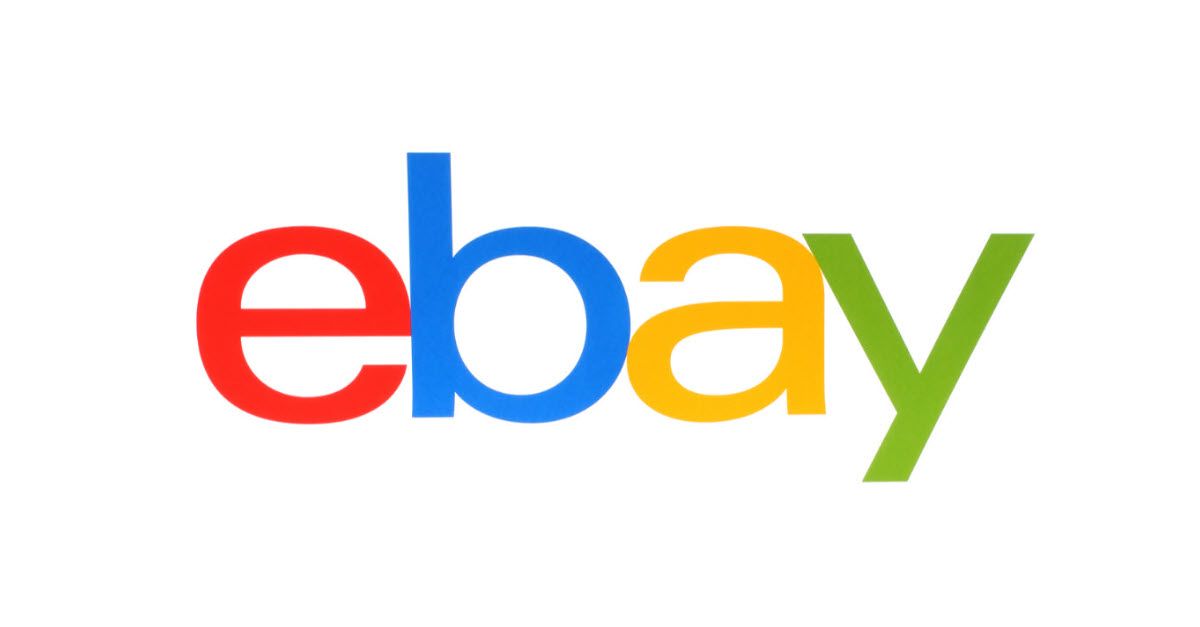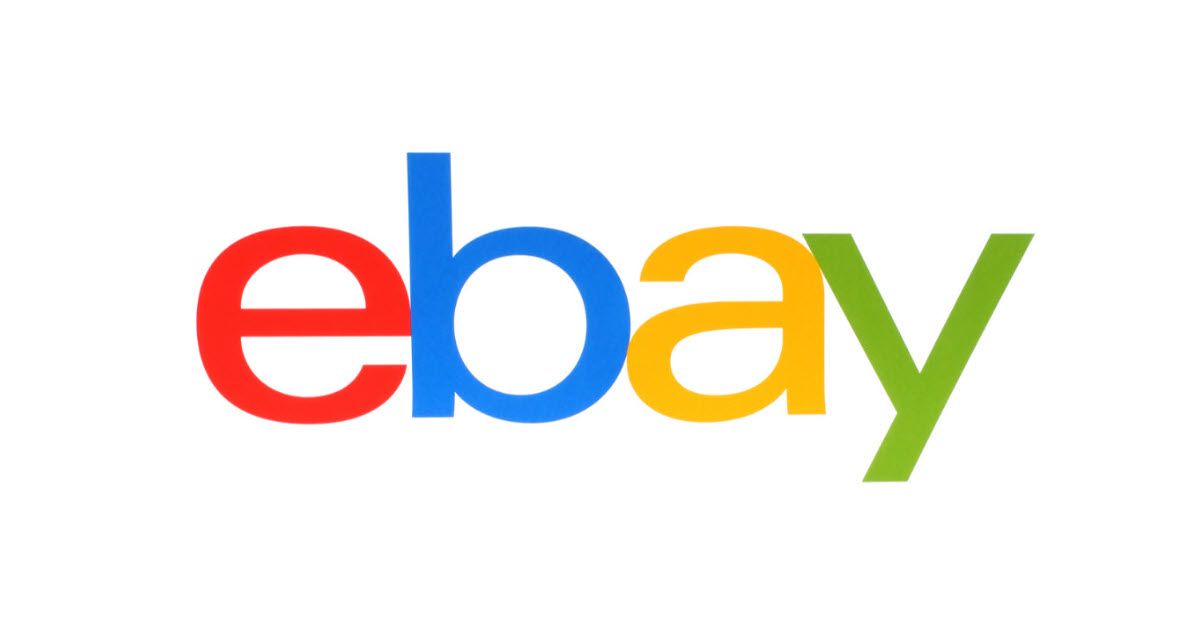 That leaves Chief Business & Strategy Officer Stefanie Jay , GM North America Jordan Sweetnam and Chief Technology Officer Mazen Rawashdeh on the advisory panel.
eBay has been very quiet about the existence of their venture capital arm and has provided no guidance if/when they plan to replace those lost advisors.
Pete Thompson was replaced by Eddie Garcia as CPO, but there has been no official update as to whether that will include being an advisor for Ventures as well. Jordan Sweetnam will be stepping in to cover global markets, absorbing Rob Hattrell's role, so it remains to be seen who may be picked to fill that empty advisor spot, should eBay choose to do so.
eBay also has been very quiet about what the criteria, plans or goals might be in regard to the companies in which they invest.
My take: What could eBay see in Tise?
Worst case/bare minimum - investing in Tise looks good for their environmental impact/sustainability profile as well as recommerce initiatives and appealing to Gen Z.
Best case - if the expansion and profitability pitch pays off, Tise could be a possible acquisition target at some point, either to be rolled into eBay's existing ops or left as a stand alone site/app - basically eBay's version of Etsy buying Depop.
---