eBay Appoints Eddie Garcia As Next Chief Product Officer
UPDATE 4-29-22
eBay's leaderboard page has been updated and I can't help but notice our freshly minted Chief Product Officer's favorite eBay experience is buying something that's expressly prohibited by the embargoed countries policy.
Goods from embargoed countries aren't allowed.
Sellers can't list embargoed goods or pre-embargoed goods from these countries or regions:

Cuba
Crimea, Donetsk People's Republic (DNR) and Luhansk People's Republic (LNR) regions of Ukraine (as defined under applicable sanctions)
Democratic People's Republic of Korea (North Korea)
Iran
Syria
Eddie's Favorite eBay Experience



My parents came to the United States from Cuba in 1969. Shortly into my first tenure at eBay, I set up a saved search on my eBay account to find art, photographs, vintage maps or any other collectibles that would have special meaning for them.



Through one of those emails, I discovered a vintage stamp commemorating the school my father attended as a child. After buying it for just a few dollars, I scanned, enlarged and framed it for my dad as a Father's Day gift.
It's a touching story but...does no one think of these things before hitting publish on the Our Leaders page? 🤦‍♀️
---
eBay has announced a replacement for Pete Thompson, naming Eddie Garcia as his successor.
According to LinkedIn, Garcia was previously at eBay from 2003-2014 rising to Director Marketplaces Business Incubation, later became CPO at Sam's Club and most recently was Head of Commerce at Facebook/Meta.
Interesting play to see CEO Jamie Iannone not only snagging someone from his Walmart/ Sam's Club days, but stealing him away from Facebook too...and the timing on those moves when compared to Iannone's is very interesting too.
Maybe Jamie sees the competitor in the room after all. 😉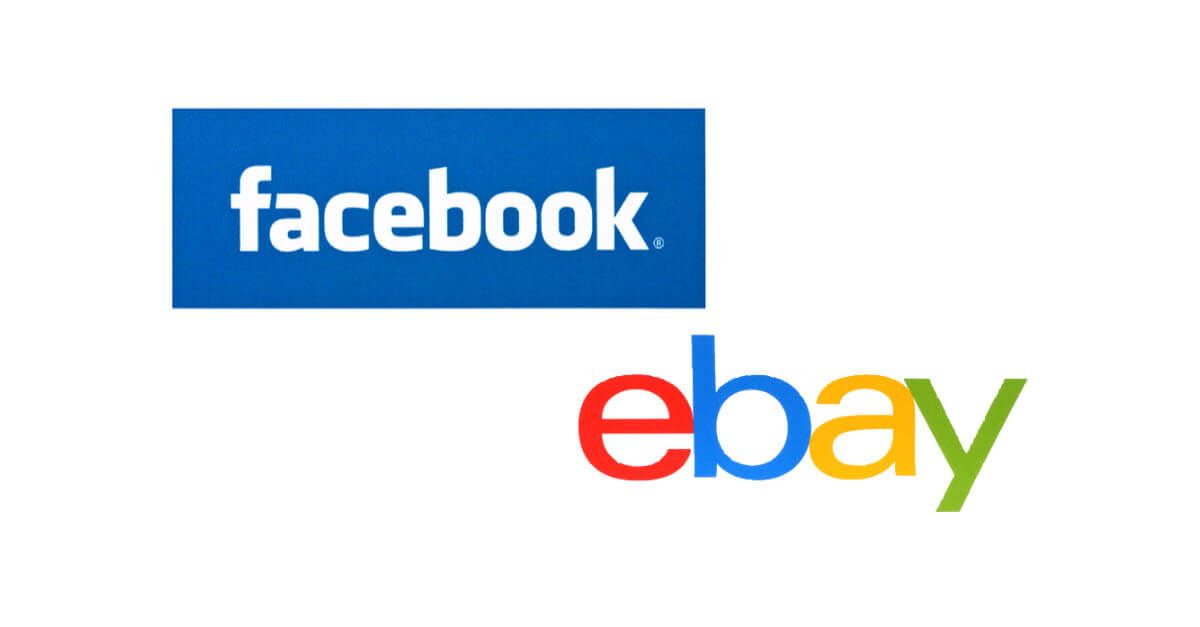 ---
Full press release from eBay below:
eBay Inc. (NASDAQ: EBAY) today announced the appointment of Eddie Garcia as Chief Product Officer. Eddie will lead eBay's Core Product organization, building on the company's tech-led reimagination to deliver a streamlined, world-class experience. Eddie will report directly to Jamie Iannone, eBay's Chief Executive Officer, and will join the company on April 18, 2022. This role marks a return to the eBay product organization for Eddie, where he held roles in search and buyer experience from 2003-2014.



Eddie brings more than two decades of product leadership experience. He joins eBay from Meta where he was Head of Commerce, Facebook App, responsible for Marketplace efforts. Prior to that, Eddie was the SVP of Product Development at Travelzoo and the Chief Product Officer at Sam's Club, where he oversaw a rapid acceleration in ecommerce sales and improved the productivity and experience for over 100,000 employees. Eddie earned both his mechanical engineering degree and MBA from Stanford University.



"We are thrilled to have Eddie join our team, bringing an impressive track-record of developing innovative experiences to eBay. His passion for building successful product teams dedicated to customers fits perfectly with our growth strategy," said Jamie Iannone, Chief Executive Officer at eBay. "As we continue to build an eBay for the future, having a leadership team that embodies our purpose is critical, and I know that Eddie will play a key role in the ongoing success of our entire marketplace."



"I am proud to join an eBay team that puts an outstanding customer experience at the center of everything they do," said Eddie Garcia, incoming Chief Product Officer, eBay. "As eBay's tech-led reimagination comes to life, I am excited to continue to build upon the successful strategy the team has been implementing and unlock new opportunities to deliver for our customers and communities."
---